Office of the Registrar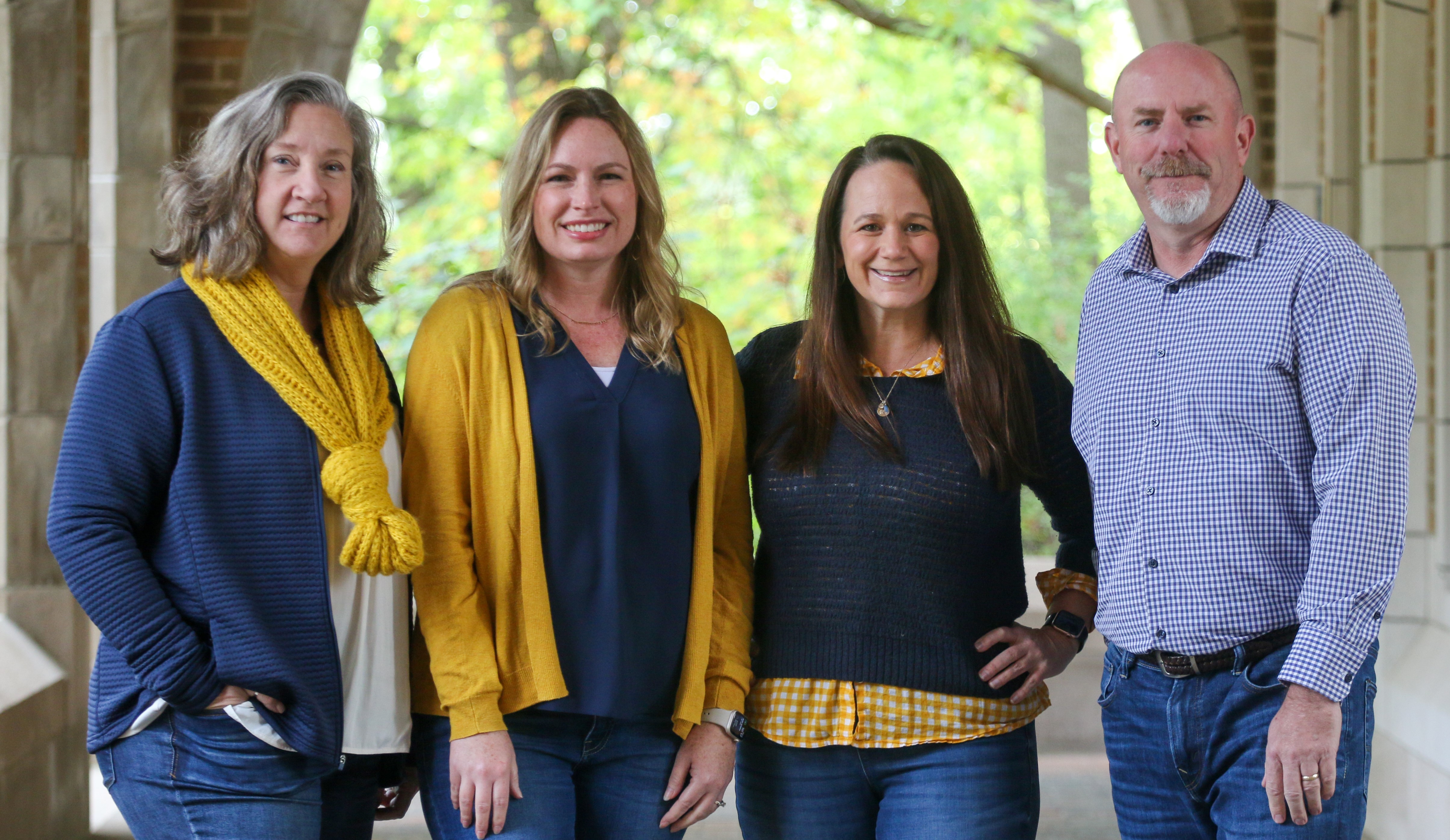 Search for Sections (no login required) 
Statement of Mission and Inclusivity
The Augustana Office of the Registrar strives to support the academic mission of the college by providing exceptional service to all students, faculty, staff and alumni through honesty, integrity, and proactive inclusivity. We respect the diversity of our campus community by accurately representing an individual's accomplishments and personhood through individualized attention and pride in our work.
Charge and Purpose
The Office of the Registrar reports to Office of the Provost and aims to serve out the faculty policies and administrative processes of the academic branch of the college. We do so by preserving institutional integrity, enacting governance structures, and aligning best-practices with industry standards. We lend our expertise in process improvement through understanding technology integrations and downstream effects that can powerfully inform human structures, while partnering with other campus stakeholders to ensure the security of data and procurement of historical, institutional knowledge.
Please follow the guidance below for the best service:
New students Fall 2023, Spring 2024
Students starting for the first time this academic year should contact their admission counselor or use advising@augustana.edu for all of their transition, registration, advising and welcome week inquiries. 
Parent and Third Party Inquiries
If you are a parent or other third party requesting information about a student, please note we will not respond directly to you, but will forward your inquiry to the student's official Augustana email account in accordance with federal law and campus privacy policies.
Email Communication
All email should be sent to our office mail address registraroffice@augustana.edu. Email sent to specific team members may not be routed for a response as quickly. We will attempt to respond with information within 5 business days to provide you information about your request, the time it may take to address your inquiry, request further information from you if it is needed and include others in our response if your request will be handled by another office. It is critical that students read and respond to their Augustana email daily. Instructions for course expectations and other important college announcements will be shared first through email. If you have emailed us and no one has responded to you within five business days, please forward your original email to the address above where the recipient and date of your original email is noted.
Advising & Registration
The timeline for advising and registration has been established. To find out more visit the Registration Policies and Procedures Page and the Academic Calendar.
See these important links: 
J-term Policies, Procedures and Deadlines 
Statement of Student Responsibility: 
While the courtesy services of our office, as well as senior audit, student progress report in Arches, academic support resources, as well as academic guidance from faculty and advisors are all available to every student at no additional cost, these resources are provided for use in planning only. It is the responsibility of the student to maintain an accurate schedule at all times and pay for all tuition and fees associated with their registration in accordance with all published fees and deadlines. Students must report any printed schedule error to the Office of the Registrar within two semesters. The responsibility for understanding and meeting degree requirements rests entirely with the student.
Hours
Regular hours: 8 a.m.-4:30 p.m. CST, Monday through Friday (voicemail messages and faxes may be received with a response on the next regular business day) We are not able to respond to inquiries over the weekends or on observed holidays. 
Summer Hours and Services: We will have regular office hours M-TH from 8 a.m.-4:30 p.m.; on Fridays we are open 8 a.m.- Noon. In addition, over-the-counter rush transcript services are not available every day. Please plan ahead and call the office in advance of your personal deadlines so you have ample time to have your needs met. 
Holiday hours and closures: 
The Office of the Registrar, along with all campus offices, will be closed on the following observed holidays: Good Friday, Memorial Day, Juneteenth, Independence Day, Labor Day, Thanksgiving (closed Wednesday through Friday), Christmas/winter recess (Friday, Dec. 22 - Monday, Jan. 1). No services will be available and no transcripts processed during periods when the college is closed. 
In addition to the holiday closures noted above, the office will have some additional closures/adjusted hours, please reach out to us at our office email address registraroffice@augustana.edu during this time:
Monday, August 28, 2023 - closed for all campus retreat
Location
Office of the Registrar, 639 38th St., Rock Island, IL 61201
109 Steve and Jane Bahls Campus Leadership Center (old Founders Hall)
Phone 309-794-7277; Toll-Free 1-800-798-8100; Fax 309-794-7544
Staff
Please contact any of our staff members for assistance with a particular request or question.
Process owner for these forms and processes: Policy oversight, catalog production, Committee on Advanced Standing and Degrees (AS&D), Arches management, overload appeals, final exam petitions, registration surplus, and contract majors. 
Matt Walsh, Associate Registrar, 309-794-7212
Process owner for these forms and processes: Degree audit, substitutions and waivers, graduation application, transcript evaluation, transfer approval, course master schedule, NCAA and club sport eligibility, transfer and commuter student assistance.
Michelle Ramirez, Student Support Specialist, 309-794-7211
Process owner for these forms and processes: Reception, office scheduling, registration assistance, drop and withdrawal forms, pass/no-credit forms, transcript processing, graduation candidacy verification, academic calendar maintenance, privacy waivers, honor pledge forms, demographic and enrollment changes.
Christina Klauer, Student Support Specialist, 309-794-7277
Process owner for these forms and processes: Reception, office scheduling, registration assistance, add forms, program and advisor changes, graduation processing, diploma reprints, grade changes, incoming transcripts, petition to transfer courses, enrollment/education verifications, privacy waivers, catalog production and maintenance, and student worker oversight.
Illinois notary services are not available within our office. Please contact Facilities Services for your notary needs.