Office of the Registrar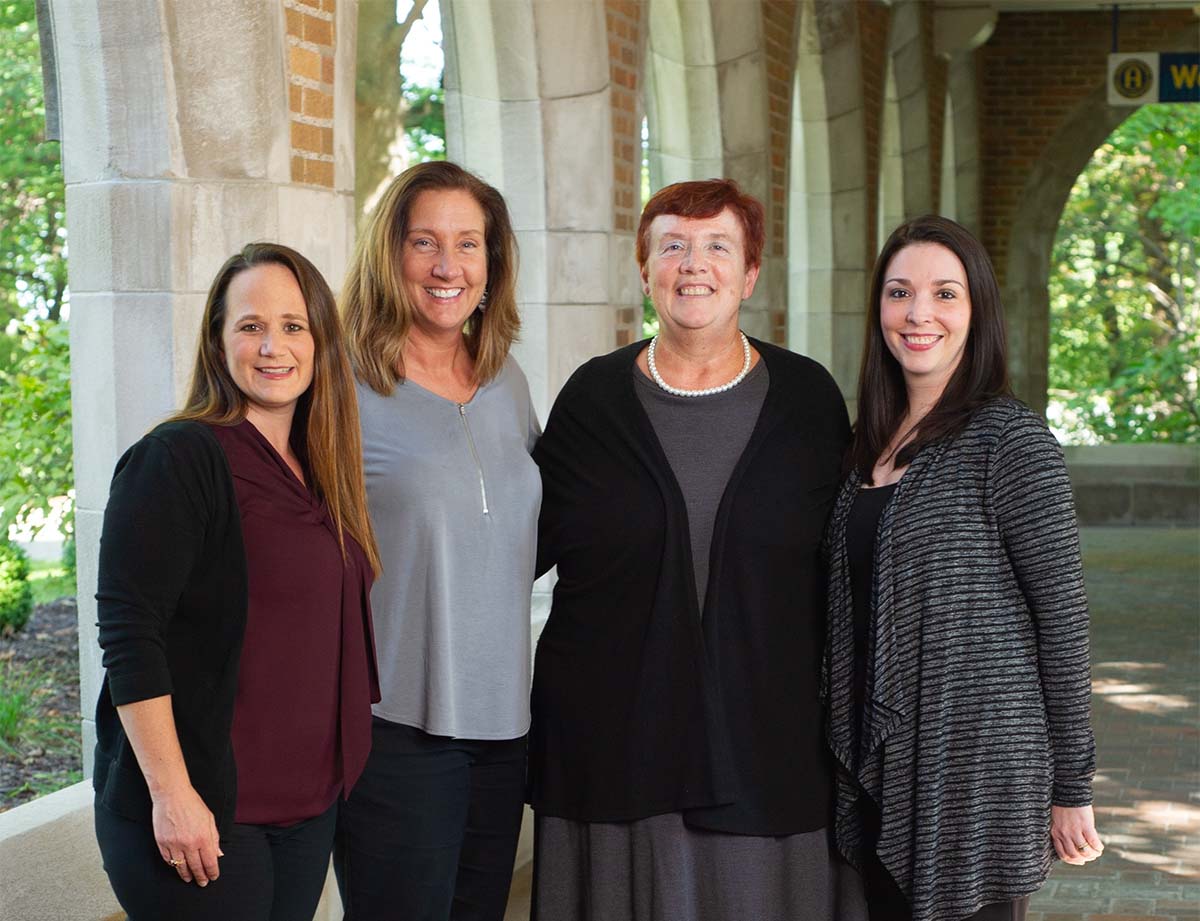 Statement of Mission and Inclusivity
The Augustana Office of the Registrar strives to support the academic mission of the college by providing exceptional service to all students, faculty, staff and alumni through honesty, integrity, and proactive inclusivity. We respect the diversity of our campus community by accurately representing an individual's accomplishments and personhood through individualized attention and pride in our work.
Hours
Regular hours: 8 a.m.-4:30 p.m., Monday through Friday (voice mail messages and faxes may be received with a response on the next business day)
Summer Hours and Services: While we will have regular office hours most days 8 a.m.-4:30 p.m., Monday through Thursday; on Fridays we are open 8 a.m.-4:30 pm, with limited service from noon-4:30 p.m. In addition, over-the-counter rush transcript services are not available every day. Please plan ahead so you have ample time to have your needs met when we are able to assist you with your needs. 
Holiday hours and closures: The Office of the Registrar, along with all campus offices, will be closed on the following observed holidays:  Good Friday, Memorial Day, Independence Day, Labor Day, Thanksgiving (closed Thursday and Friday), Christmas/Winter recess ( Tuesday, Dec.24 - Wednesday, Jan.1 )  
Location
Office of the Registrar, 639 38th St., Rock Island, IL., 61201
Founders Hall (first floor) 309-794-7277
Toll-free 1-800-798-8100; fax 309-794-7544
Staff
Please contact any of our staff members for assistance with a particular request or question.
Liesl A Fowler, Registrar and Assistant Dean
Policy oversight, Committee on Advanced Standing and Degrees, Arches, overloads, final exam petitions.
Susan L. Granet, Associate Registrar, 309-794-7212
Degree audit, graduation application, transcript evaluation, course master schedule, transfer and commuter student assistance 
Brandy Blackburn, Student Support Specialist, 309-794-7211
Reception, registration assistance, transcript processing, graduation candidacy verifications and demographic changes
Christina Klauer, Student Support Specialist, 309-794-7277
Reception, office scheduling, registration assistance, graduation processing, grade changes, enrollment verification, and student worker oversight
Illinois notary services are not available within our office, but please call us and we will help you find a notary available on campus to assist you.