The Learning Commons
The Learning Commons is the place for all academic support needs. Whether you need help editing your research paper, searching for a Spanish tutor, improving your study skills or developing English language skills, we're here to help!
The Learning Commons is on the third and fourth floor of the Gerber Center and includes the Reading/Writing Center (Room 423), Student Success Services (Room 439), and the Office of Disability Services (Room 314). For general inquiries, contact learningcommons@augustana.edu.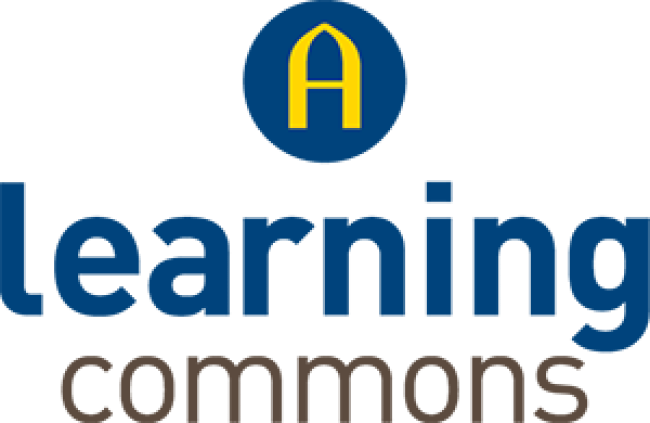 Upcoming events
Augie Life 101 - Monday, Sept. 2, 2019
Time Management 101: 10-10:30 a.m., Gavle 3, presented by Yen Dao, Director of Student Success Services
Interacting with Faculty: 10-10:30 a.m., Third Floor Library North, presented by a panel of faculty and RWC tutors
Stress Busters: 10:45-11:15 a.m., Third Floor Library North, presented by Dr. Jake Romaniello, English Language Learner Specialist
Reading, Writing, and Revision: Drafting your Augie Reads Essay: 11:30 a.m.-noon, Fourth Floor Computer Lab, presented by Reading/Writing Center tutors
Learning Commons Open House
Thursday Sept. 5, 2019 from 2:30-4 p.m. in the Learning Commons on the fourth floor of the Gerber Center. Refreshments will be served. Meet Learning Commons faculty and staff, including our newest additions:
Kam Williams, Director of Disability Services
Susie Méndez, RWC Visiting Faculty Tutor
Social Media and Self Promotion as a Student-Athlete and Career Professional
Tuesday, Sept. 10 from 4-5 p.m. in Olin Auditorium and Friday, Sept. 13 from 11:20 a.m.-12:10 p.m. in Gavle 1 of the Gerber Center, co-presented by Learning Commons and CORE.