The Learning Commons
April 2020
Student Success Services will continue to offer subject tutoring, study skills coaching, and other services online for the remainder of the spring 2020 semester.
Study skills coaching
Yen Dao, director of Student Success Services, will honor all appointments previously scheduled.
Students are encouraged to set up an appointment for study skills coaching via Google Meet or phone call. Students should email Yen Dao to set up an appointment. A Google Calendar invitation with the link to Google Meet will be provided.
Individual and drop-in subject tutoring
This free service is available to all students enrolled in a specific course or subject. 
Individual and drop-in tutoring is available via Google Meet or phone.
Students who wish to participate in drop-in tutoring or review sessions should RSVP ahead of time to give tutors adequate time to prepare.
• See the tutoring schedule and RSVP
Students are encouraged to log into Google Meet early. Individual tutoring time has been extended from 2 hours per week per student to 2.5 hours per week per student.
An additional 15 minutes for drop-in tutoring/review sessions per session has been added to allow time for tutors to answer questions or to troubleshoot.
How to request individual tutoring
Students earning a C or below in a course who have met all departmental requirements also  may receive free individual tutoring online.
Students must submit an official tutoring request:
Log into Starfish, and in the menu, click on the "Request Help" icon.
Select "I need individual tutoring help" from the drop-down menu.
Enter the course you need help with and a short description of what kind of help you might need.
 
---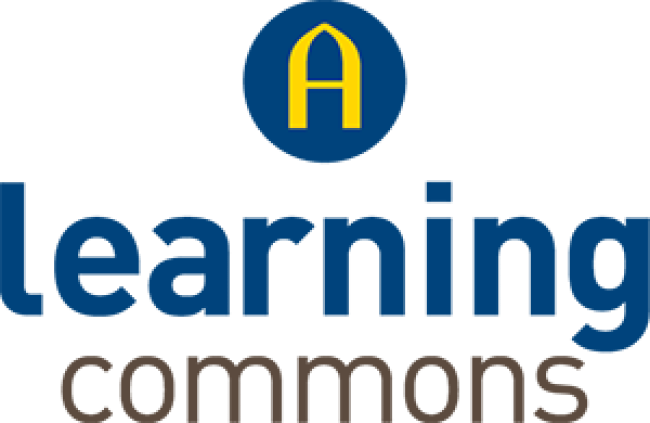 The Learning Commons is the place for all academic support needs. Whether you need help editing your research paper, searching for a Spanish tutor, improving your study skills or developing English language skills, we're here to help!
The Learning Commons is on the third and fourth floor of the Gerber Center and includes the Reading/Writing Center (Room 423), Student Success Services (Room 439), and the Office of Disability Services (Room 314). For general inquiries, contact the Learning Commons.
The Learning Commons includes:
• The Reading/Writing Center for advice on written work and help with course readings
• Tutoring services for help with departmental course content
• Study skills workshops and one-on-one coaching for time management, stress management, test-taking success, and more
• Support for English Language Learners and non-native speakers of English
• Academic accommodations for students with disabilities
For non-academic student support resources, please see Student Life.