Augustana at the top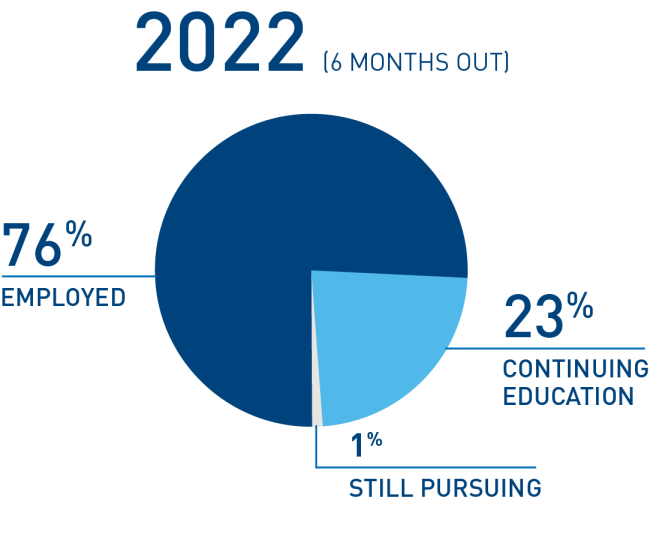 Outcomes for the Class of 2022
99% of the surveyed Augustana Class of 2022 said they were in graduate school or employed within six months of graduation.
Building the future
Our students have big plans, and their time at Augustana helps prepare them for their next steps.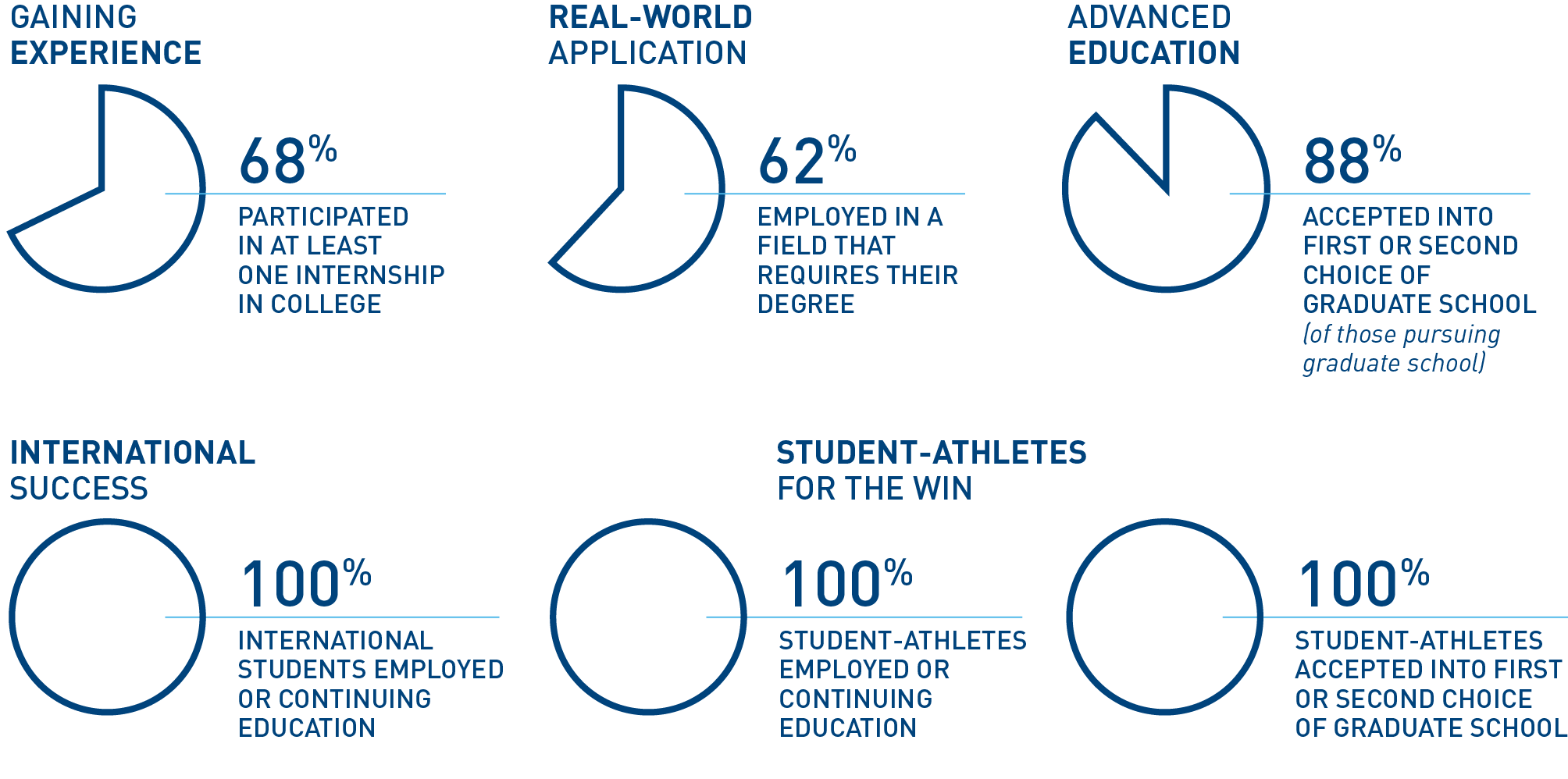 Data for the class of 2022 was collected from students who graduated from Augustana College in summer 2021, fall 2021 and spring 2022.
Data was collected through a collaboration between Institutional Research and Career Development and compiled by Laura Kestner-Ricketts, executive director of career and professional development, March 2023.