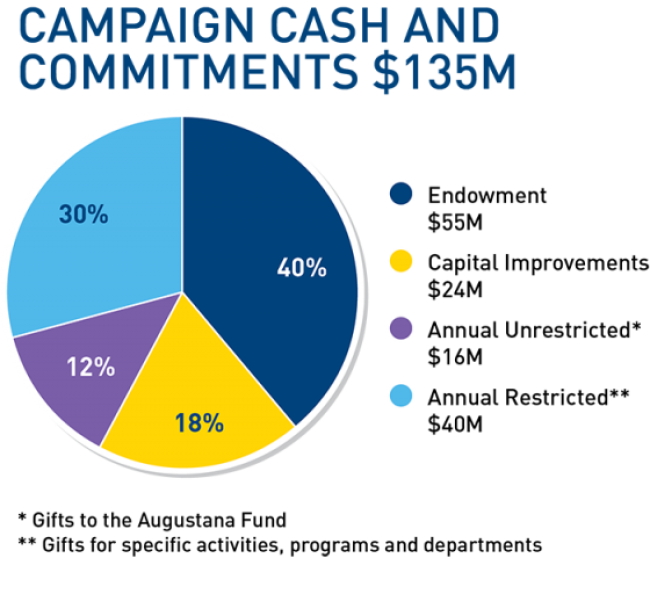 Thanks to 13,459 donor households and organizations, we passed the AUGUSTANA NOW campaign goal of $125 million by $10 million!
With your support, we are better able to send graduates into the world ready to solve complex problems for the common good. You help us equip them to think, collaborate and take an ethical approach.
• $55 million to strengthen the endowment and further secure the college's future.
• New facilities, expansions and additions on campus
• New and innovative programs and spaces
• Progress in the area of diversity, equity and inclusion
Here is a sample of all we've accomplished with your help. Plus, those whom we thank.