Alumni newsletter

June 2018
Augie brides get the royal treatment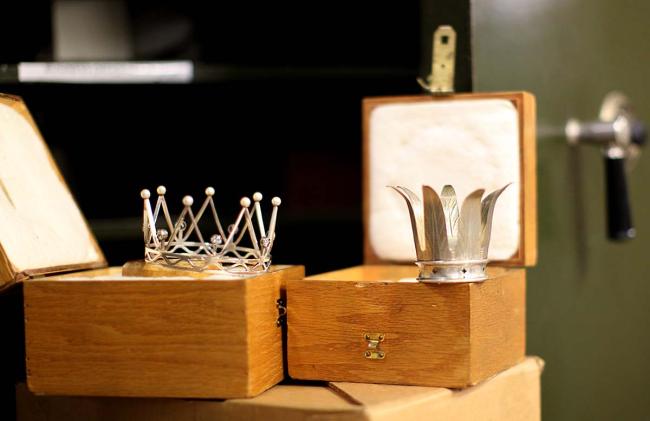 Meghan Markle's got nothing on us! For more than 50 years, Augustana has kept two crowns secure in a vault on campus.
The Swedish bridal crowns — one silver and one gold — only come out for the wedding of an alumnus or student. (Read more, see photo album)
---
Tech likes the way Augustana thinks
Noah Greenberg '18 found himself having to think on his feet during an interview with website Yelp. He was thrown into a role-playing exercise. His combination of experience and improvisation in a role-playing exercise helped him get the job.
Silicon Valley is finding that a liberal arts education offers some of the best tools. (Read more)
---
Congratulations to Kris Sundelius Lundine '83, winner of the May trivia challenge! Try this month's By the Numbers quiz for the chance to win a $50 gift card from the Augustana Bookstore.
---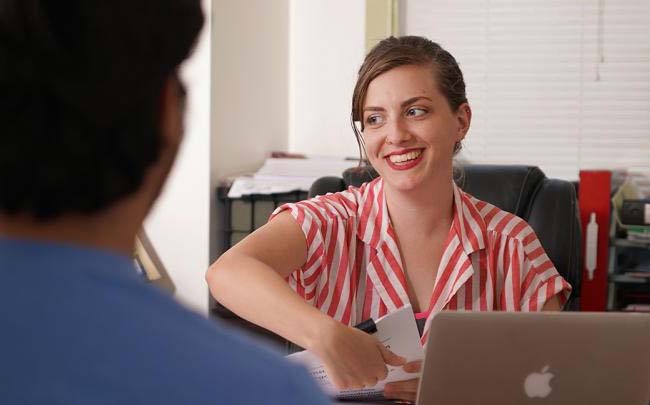 Sabrina Hill '18 has been awarded a Fulbright English Teaching Assistantship for 2019 to teach English in Argentina. Only about 12% of applicants get the award nationwide.
Hill started a club to give free English lessons to native Spanish speakers. (Read more)
---
Class Notes is a big part of Alumni News! Find out what friends have been up to, and send in your own news, too.
Save the date
Aug. 9 Networking and happy hour in San Diego
Sept. 22 Tribe of Vikings golf outing
Oct. 5-7 Homecoming (schedule included)
Oct. 28 Augustana Vikings basketball vs. St. Ambrose University
See the complete calendar of events.
Baseball tickets still available
Tickets for these games still are available. Take home some Augustana coasters and coozies!
June 15 Cards vs. Cubs at Busch Stadium
July 21  Cubs vs. Cards at Wrigley Field
Aug. 8    Chicago White Sox vs. New York Yankees in Chicago
---
Welcome a new student!
You're invited to send a greeting to the Class of 2022 in a short letter. Yes, a real printed letter! Give advice, tell them things you think they should know, or simply send best wishes!
Letters will be placed in their rooms for them to find when they get to campus. (You can even identify a specific room that you lived in, and we will make sure it gets there!)
---
Matching Gift Challenge and other ways to give
When you participate in Augustana's Matching Gift Challenge by June 30, your gift will be matched dollar for dollar. Make double the impact for the entire Augustana community!
If you're a #LoyalViking, you might take a look at these projects for the Augie Athletics and the Augustana Choir.
---
'Big River' launches summer theatre season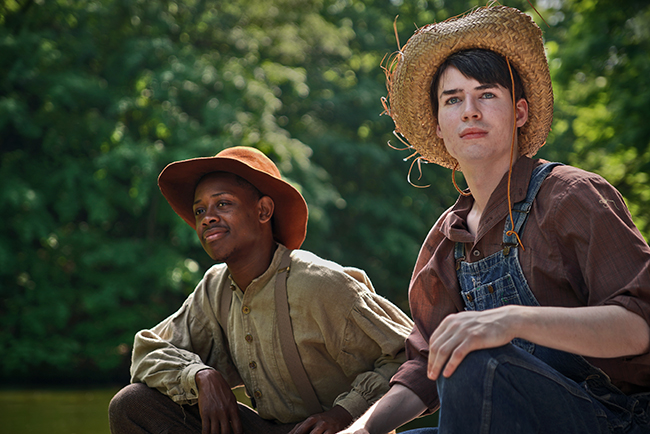 The Mississippi Bend Players will launch its season this month with the musical "Big River," based on the Mark Twain novel "Adventures of Huckleberry Finn," with music and lyrics by Roger Miller.
This show will be followed Tennessee Williams "The Glass Menagerie" in July, and an original work by P.J. Lasker, "Beginner's Luck" in August.
---
Vikings on the Run!
Show your Viking spirit at your upcoming road races by wearing our new Vikings on the Run apparel. Order it online (use access code 18RUNVIKES). Orders close June 28.
Augustana alumni and friends plan to run the San Francisco Golden Gate Half Marathon Nov. 4. We'll be hosting dinner the night before the race, and a wine-tasting open to all alumni, parents and friends (runners and non-runners) the afternoon of Nov. 4 in the Bay Area.
If you live in the Bay Area and are interested in long runs as a group, contact Kevin Roesler '86, Chris Ramsey '85 or Kelly Noack. Share with us what races you and other Vikings are planning!
---