Alumni newsletter

December 2018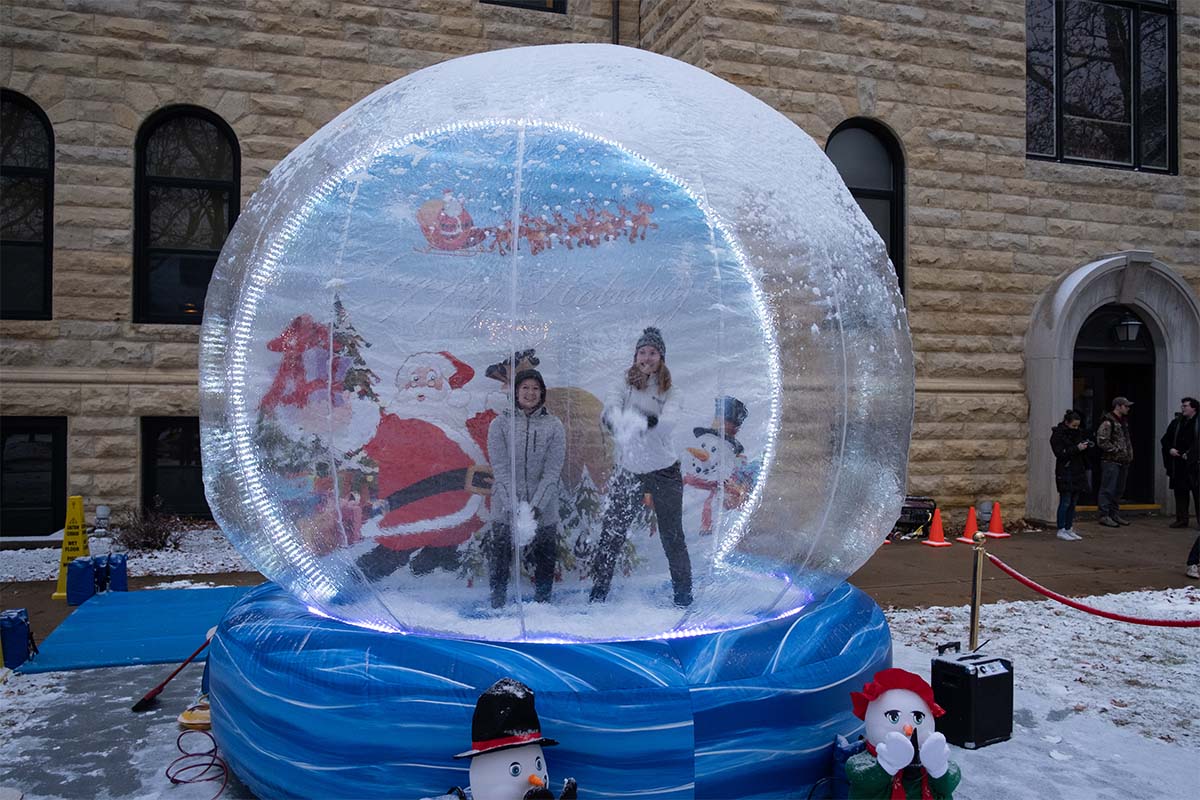 Christmas trees on beams, on stage and on the Quad. A bus ride to a traditional service in Swedish, Our Lady of Guadalupe, Hanukkah and music. Lots of music! Here's a look at Christmas in and around Augustana in photos.
Play the video below for some sounds as well!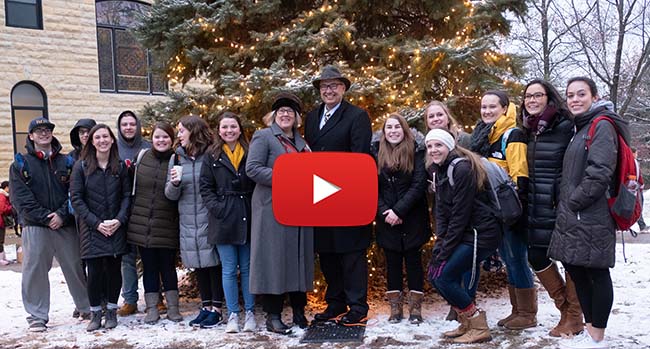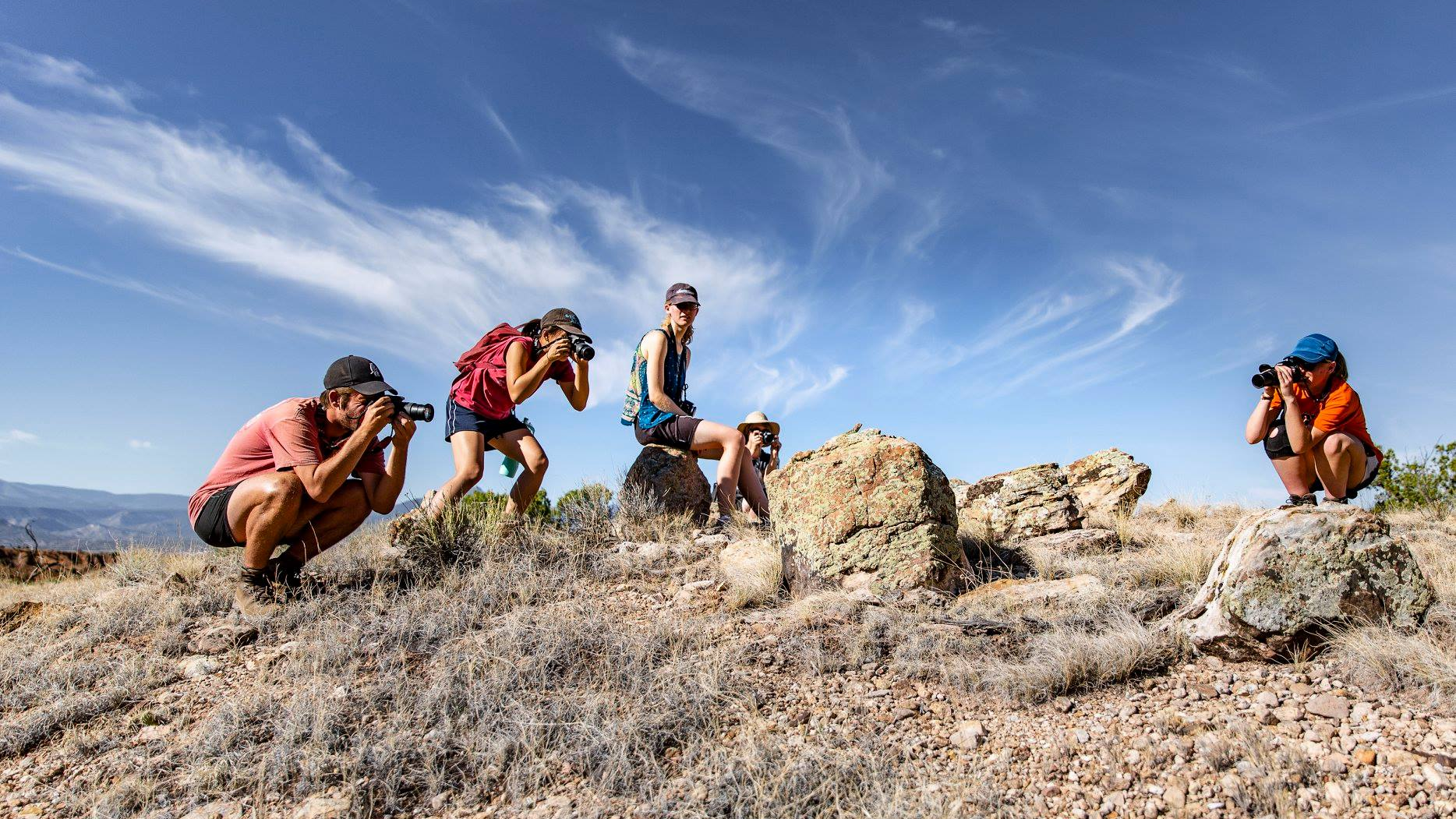 Dr. Stephen Hager feels an obligation to teach students how to examine first-hand data about our changing planet. At the very least he wants them to understand how human actions affect the global climate, and he's found a way to do it through photography. (Read more)
From California to Massachusetts, President Steve Bahls will visit 24 cities to update alumni on the college's $125 million fundraising campaign, AUGUSTANA NOW: A Campaign for Success in the World, for the World. (Read more)
Augustana senior Adam Gronewold has been honored as a student laureate of the Lincoln Academy of Illinois for excellence in curricular and extracurricular activities.
"Like President Lincoln, I try to live my life ... knowing that my life is no more valuable than another and working with the highest regard to improve the well-being of those around me," he writes.
Augustana's first student laureate was Bruce Hamming '75.
Class Notes is a big part of Alumni News! Find out what friends have been up to, and send in your own news, too.
Save the date
Dec. 29 Receptions for Tribe of Vikings members at halftime of women's and men's basketball home games. (Also Jan. 12, Feb. 2, Feb. 9)
Jan. 12 Martin Luther King Jr. Day Community Celebration
Jan. 20 Lecture: "Too Close to the Hereafter: Mahler and the Curse of the Ninth"
Jan 24 Reception: Winter in the Windy City
Jan. 25-26 Play: "The Three Musketeers" (Also Feb. 1-3)
Feb. 9 Augustana Symphony Orchestra: Student Celebrations and Mozart 40
May 19 Augustana's 159th Commencement
See the complete calendar of events.
Get the Tribe of Vikings newsletter!
Love Vikings Athletics? Sign up for our quarterly Tribe of Vikings email newsletter. See what's happening on campus and how our alumni are doing.