Residence Halls
Everyone is different, but college students agree: they want to feel at home in college. With Augustana's variety of residence halls and houses, and a developmental, year-by-year approach to living on campus, you'll keep your lifestyle as you gain life skills.
First-year students want to fit in, make friends, and feel comfortable and safe as they explore new things. Sophomores, settled into the college scene, want to match their academic goals with who, what, how and where they want to be after college. And juniors and seniors have more independence in mind.
All Augustana residences—from Westerlin and its onsite fitness center, to historic House on the Hill—focus on these stages in students' lives. And of course there are the game tournaments, holiday traditions, movie nights, contests, breakfast-for-dinner, student group meetings and pizza, pizza, pizza. 
First-year students live in Andreen, Seminary and Westerlin Halls.
Sophomores live in Swanson Commons and Erickson Hall.
Juniors live in college-owned houses and apartments in the Augustana neighborhood. These are known as "transitional living areas" or TLAs. 
Seniors generally live off-campus.
Each residence has a network of professional staff, including master's level area coordinators who live in the halls. The coordinator works with one or two resident directors and a team of community advisors. Advisors are upper-class students trained to promote a strong floor community and support 30-50 residents.
Andreen Hall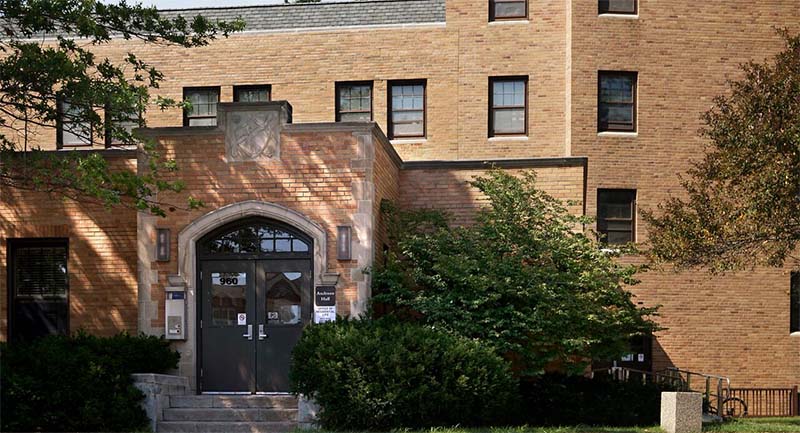 Andreen Hall houses 213 in a traditional, vine-covered building just minutes from the center of campus, across the street from Lincoln Park.
Students call Andreen friendly, homey, cozy, rustic and lovely.
Andreen has several furnished study spaces including a newly renovated lobby lounge and basement.
Every October, Andreen students host the Hallowdreen haunted house, popular among professors' children.
The Andreen Suites offer deluxe-style housing for 14 sophomores in single or double rooms with each suite holding two or four residents. 
The Andreen Suites are located on the first floor of Andreen Hall near the Office of Residential Life. 
Each suite is air-conditioned and has a kitchenette. Sophomores living in Andy/Bart are required to purchase a meal plan.
Floor and room diagrams are available for Andreen.
Westerlin Residence Center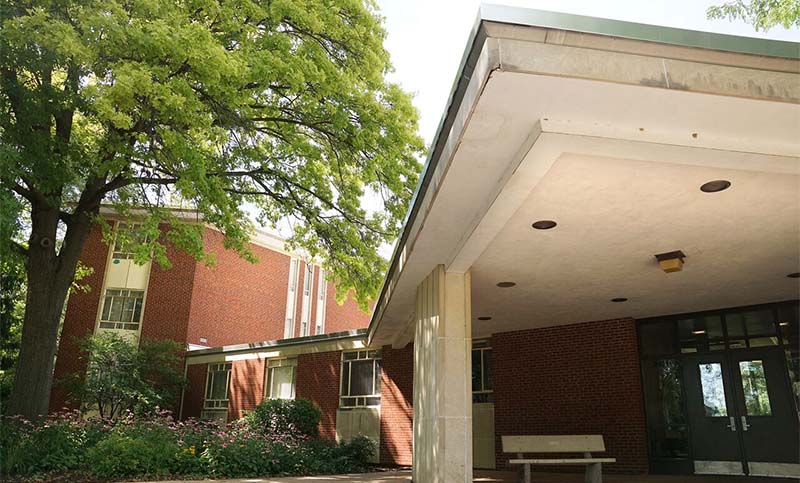 Westerlin Residence Center is the hub of the upper-campus residential area, housing 455 students in three wings: Jenny Lind, Immanuel and Westerlin.
Conveniently located next to the PepsiCo Recreation Center and near the College Hill district, Westerlin was recently was renovated and air-conditioned.
Students in Westerlin call it lively, social, exciting, gregarious, engaged and cheerful.
Like Swanson Commons on the lower campus, Westerlin offers extended service desk hours for upper-campus residents.
Westerlin's AugiePlex fitness center has equipment for cardio and weight training, and a dance/exercise studio.
Floor and room diagrams are available for Westerlin Hall.
Seminary Hall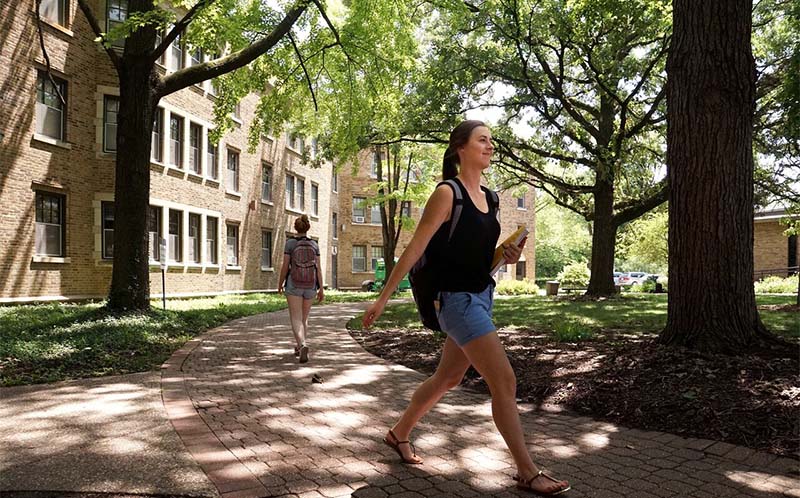 Seminary Hall houses about 80 students in two-room units that divide easily into sleep and study areas. Seminary is centrally located, just minutes away from the main academic buildings, the library and The Gerber Center.
The residents of "Sem" call it close-knit, charming, delightful, creative, calm and convenient.Seminary's loft is a popular hangout.
Floor and room diagrams are available for Seminary.
Sophomore residences
Swanson Commons houses 239 students in a community environment. The south wing has TLA apartments for juniors, and the east wing houses sophomores in two-bedroom suites connected by a shared bathroom.
Erickson Residence Center, available to 350 students, is next door to Westerlin on the upper campus, just steps away from the PepsiCo Recreation Center and near the College Hill shops.
Anderson and Bartholomew or "Andy/Bart" offers deluxe style housing for 32 sophomores in double rooms in suites of two rooms each.
The 11th Ave. Flats offers deluxe style housing for 36 sophomores in single occupancy bedrooms in suites for groups of two or three. 
The first floor suites offer deluxe style housing in single and double occupancy rooms for groups of two or four. The fourth floor of Andreen has a mix of single and double occupancy rooms. This floor is reserved for sophomore men.
House on the Hill
The third floor of Hill is an all-gender community for a small group of sophomores in single and double occupancy rooms.
Esbjorn is our International House. It is intended to create a space for a diverse group of domestic and international students to share a space and share their cultures. Single and double occupancy rooms are available. 
Note: Deluxe style housing refers to rooms with a private bathroom.
Transitional Living Areas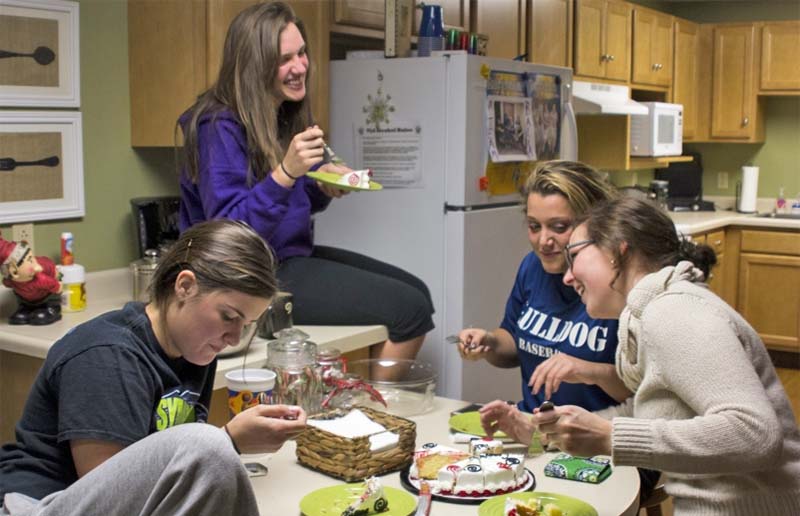 In their third year, students live in a college-owned houses or apartments in the Augustana neighborhood. These are known as Transitional Living Areas, or TLAs. 
TLA life is designed to serve as a transition period, preparing students for off-campus living as seniors.
All bedrooms are fully furnished; the kitchen has a table, and students can decorate the living room as they like. Students may buy a college meal plan, customize a food service plan, or buy and prepare their own meals.
TLAs are open during college breaks, and campus security is available 24 hours a day.
Seniors live off-campus. The college holds an annual Landlord Fair and helps seniors locate off-campus housing. Interested seniors may apply for spaces in a TLA on a space-available basis.