Augustana Leaders in Vocational Exploration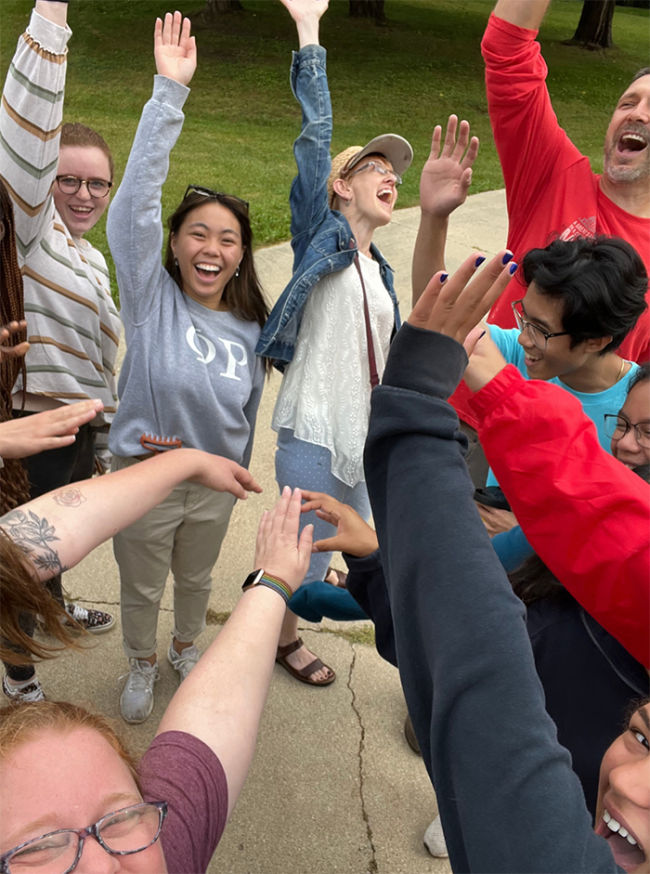 ALIVE (Augustana Leaders in Vocational Exploration) gives students the chance to consider big questions about who they are and who they are called to be for the sake of the world.
ALIVE is specifically for sophomore students to:
• Explore their place in the world
• Develop close relationships with faculty and ALIVE student fellows
• Live in Swanson at the price of standard double room
The ALIVE application deadline is March 7, 2023. For more information, contact Keri Bass, 309-794-8613.
ALIVE Fellows
As an ALIVE Fellow, you will commit to:
• Learning how our gifts and passions are summoned by the needs of others through divine invitation, and ultimately bring meaning and purpose to one's life.
• Spending 2 hours in a weekly in conversation, reflection and community engagement, including a weekly, 5-7 p.m. Sunday gathering.
• Attending at least one overnight retreat with other ALIVE fellows and coordinators.
• Designing, advertising and coordinating an event for other sophomore students on vocational discernment, community service, spiritual well-being, or other pertinent components of ALIVE.