Augie Sweethearts: Dave Elliott '08 and Becky Hill '09
Submitted by Dave Elliott of Plainfield, Ill.
Becky and I met at Augustana College the day she moved in to Westerlin Hall her freshmen year. I was a CA and happened to help her move in. As it turned out we knew one another from the time we spent together at Lutheran Outdoor Ministries Center (LOMC) as well! We quickly became friends and just so happened to find each other in the cafeteria or common room at the same time.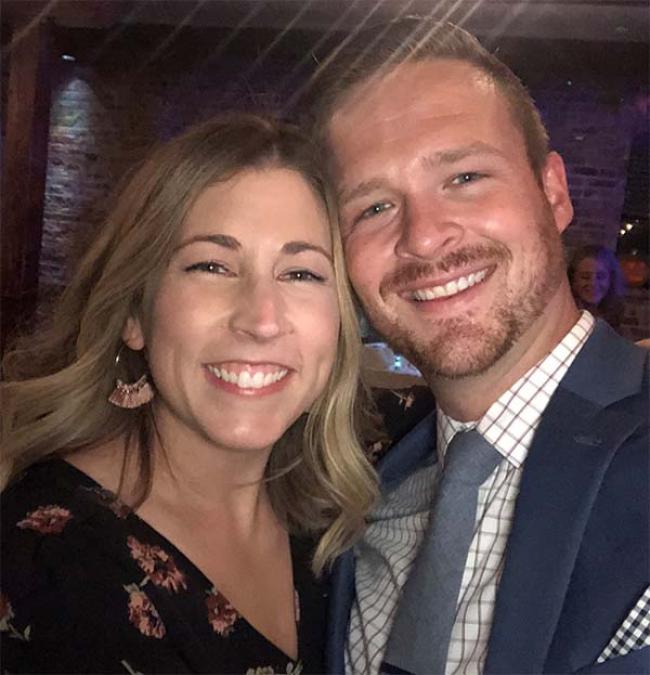 Becky went on the Latin America term at the beginning of her sophomore year and I rapidly realized that I did not want to be apart from her again. When she returned I asked her to join me for Bingo at the College Center and fairly soon thereafter we began dating and we haven't looked back since.
As it turns out, the fates had been aligned all along. Augustana has been in our blood forever. Becky's Uncle Neal and my Uncle Steve were roommates together in Erickson Hall when they were both at Augustana and I even lived on the same floor of Westerlin that my mom once did! We remain intimately connected to Augustana through our beautiful friends who have become our family to this day.
And last but not least, just about three short weeks ago, Becky and I welcomed our son, August David Elliott, born on December 27th! His name caries much meaning, from my Great Grandfather's middle name to the month Becky and I got married (8/8/2010). But quite significantly, August is also named for Augustana. Augustana has been a beautiful part of our lives for which we both remain forever grateful!