Viking Connections: Marty Hampton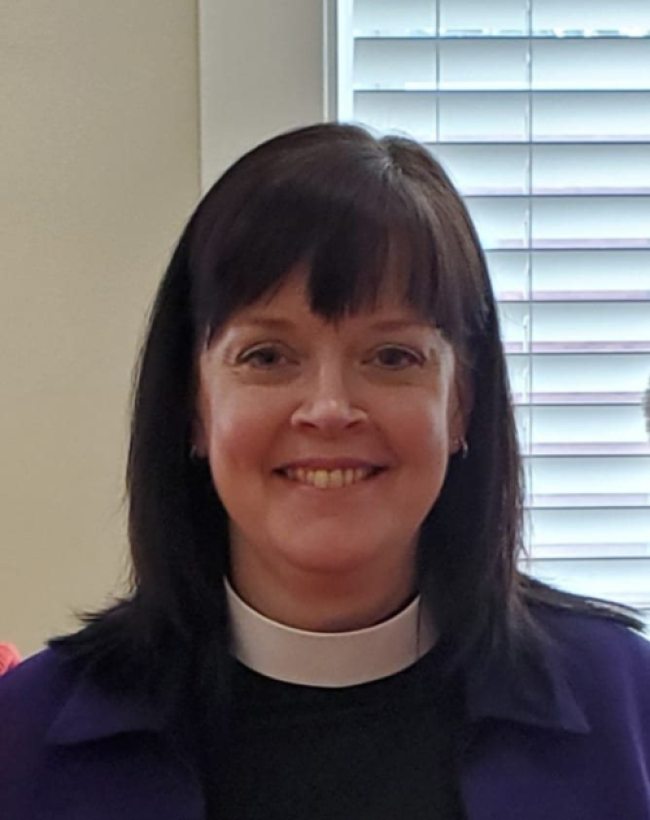 Marty Hampton is a Shared Ministry pastor in Fort Wayne and New Haven, Ind. for Faith, Fort Wayne, and St. James, New Haven - two congregations of the Evangelical Lutheran Church in America. She preaches, leads worship, writes articles, leads Bible Study, provides pastoral care, supervises staff and engages in the hunger ministries (food pantries and weekly free meal) at both congregations. Serving as a pastor requires skills in written and spoken communication, leadership, team building, understanding systems theory, conflict management and resolution, financial administration and fundraising. Marty brings 22 years of experience in congregations with over 1500 members and as small as 45 members.
"I discerned my call to serve as a pastor while a student at Augie. While Pastor Swanson provided me with wonderful guidance, and my home pastor, gave me support, it would have been helpful to talk with other pastors about the process of preparation, as well as the day to day life of a pastor. My setting would allow opportunities for students to explore ministry. In addition, I serve as the candidacy chair for the Indiana-Kentucky Synod of the ELCA, and could assist a student with questions about the process of preparing for rostered leadership in the ELCA."
Graduation year: 1994
Post-grad: Master of Divinity, The Lutheran School of Theology in Chicago
Major: Elementary education
Campus activities: Augustana Choir, Alpha Phi Omega, Campus Ministries
• Best way to contact her: Email