Audiovisual Equipment on Campus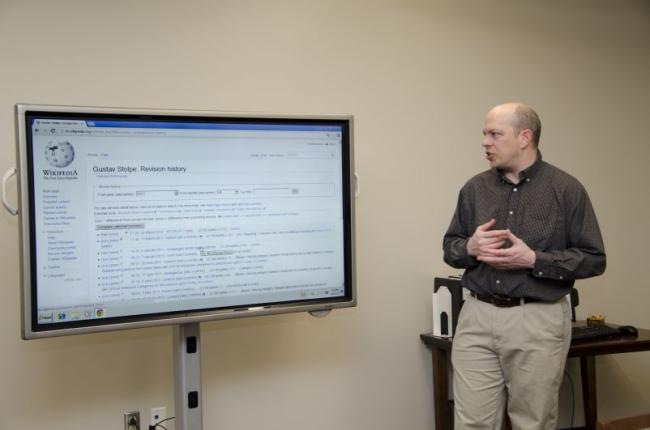 Audiovisual equipment is available in the various classrooms and meeting rooms on campus. If you would like to schedule a room, please visit the ASTRA web form or contact the Scheduling office at x7253 or x7322.
ITS no longer provides equipment checkout. All checkout items have been moved to the Library. You can find more information about checking out items from the library at this link.
Audiovisual (AV) equipment includes but is not limited to: LCD projectors, camcorders, VCRs, CD players, cassette players, bluray players, document cameras, sound systems, and TV displays, and accessories. For other equipment, double check with ITS before contacting an outside company for rental or purchase.
For AV equipment support, all inquiries should be directed to ITS through the Helpdesk (7293) or via email (helpdesk@augustana.edu)
Requests for new AV equipment or repairs should be sent to ITS. Since we deal with AV equipment regularly around campus, we will be able to recommend the best option for your needs. Funding for new equipment or maintenance should come from your departmental budget. If departmental funding is not available, we will work together to explore other options.
ITS has a limited budget for unexpected AV repairs and LCD projector replacement bulbs. Please notify the ITS Helpdesk of equipment needing repairs. We may be able to swap out the equipment while it is being repaired or replaced. If repair costs are excessive or unjustified, we may need to evaluate options for replacing the equipment using departmental funds or a combination of funding.
Any unused or unneeded AV equipment should be returned to ITS so that it can be used elsewhere on campus. If ITS upgrades the equipment in a department (for example, a "smart classroom") any previous equipment should also be returned to ITS for use elsewhere on campus.
ITS provides a number of AV items for checkout. Before purchasing an item, consider using the resources already provided by ITS if the item will only be used occasionally.
Revised 9/6/2022