The audition that sealed the deal for Hughes '24
Register for a music scholarship audition by Feb. 13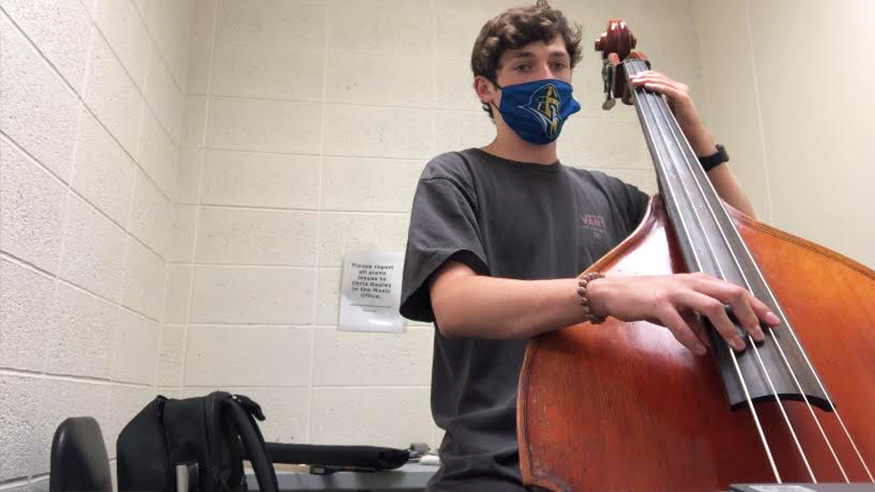 Auditioning for an Augustana music scholarship as a high school senior was the first step for Jack Hughes '24. 
"I participated in a jazz ensemble my last two years of high school, and it reignited my excitement for music," said Hughes, from Lubbock, Texas. "So when I started deciding on colleges, I knew I needed one where I could participate in the music program." 
For a student interested in environmental science, or possibly pre-law, participating in music was not a given at every school. So he had to find the right one to support all his passions. 
"As long as I have the opportunity to play and have a good time, I know it will enhance my problem-solving skills in whatever field I end up in," Hughes said. "I could never see myself not playing the bass."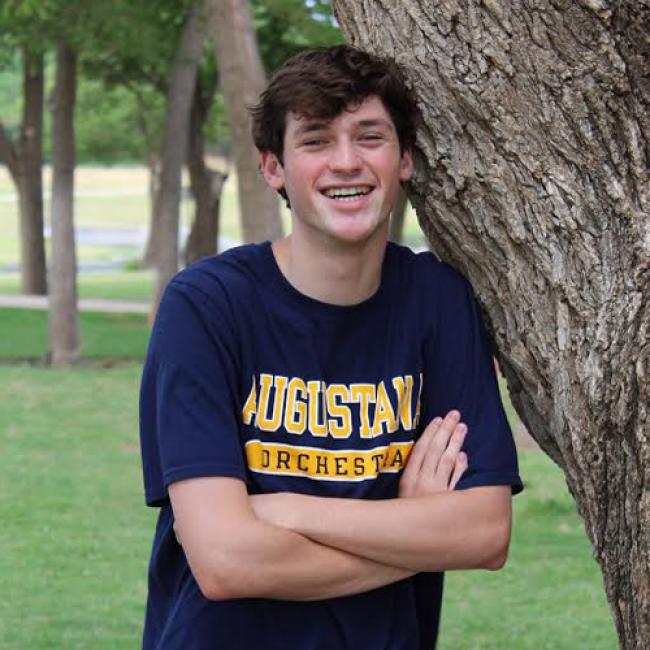 When he attended his audition in person last winter, Hughes realized right away Augustana's program was not what he expected.
"This isn't your normal music program," he said. "It's a very constructive environment. The faculty are the kindest people, and everyone is very goal-oriented."
In fact, when he traveled to the Quad Cities from Texas, he couldn't bring his bass. So he borrowed one from a current student. And her bow. 
He now has the orchestra director's phone number saved in his phone — the same director who sat in on his music audition. 
As a member of the Augustana Chamber Orchestra and a jazz combo, Hughes looks forward to his days in Bergendoff Hall each week. 
"The time when I'm playing music allows me to push away other schoolwork," he said. "I can decompress, socialize with music students and focus on a creative side of myself that doesn't always show during my regular coursework."
His advice to students considering an audition? "Pick a piece you love to play. Don't show off with accuracy—pick something you're passionate about. The people in the audition room will see that passion."