A hands-on teaching experience in Jamaica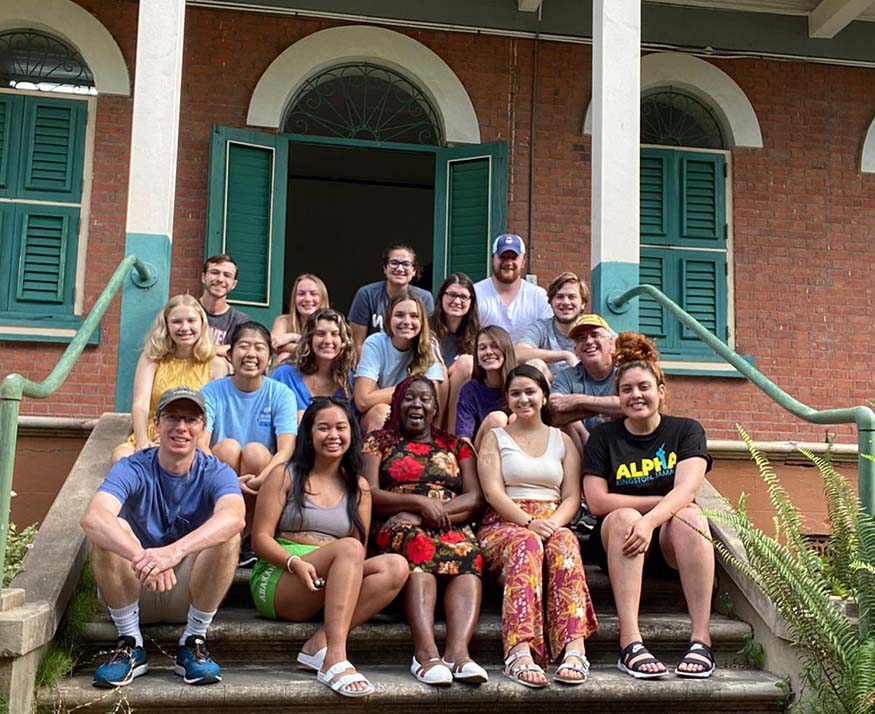 The Augustana Jamaica Program sends education students to Jamaica for a hands-on learning experience every two years. The next trip is planned for January term in 2024. 
Applications will be due in February 2023 for the trip. For details, see Jamaica, A School Based Service Learning Initiative.
This program includes a course on campus during the fall semester and a 19-day trip to the island during J-term. Students spend two weeks working in classrooms at either the elementary or secondary level, depending on their interest.
This experience combines theory and practice and offers students the chance to learn and teach alongside young Jamaicans.
Eligibility: This program is open to all students in good academic standing (2.0 GPA or higher). 
Recommended for: This program is open to all majors but is highly recommended for students in education (elementary or secondary), music education or any student interested in working with children or teens.
Anticipated program cap: 18 students
Faculty contact: Dr. Mike Egan and Dr. Mike Scarlett
Program dates: The travel portion of this program occurs during Augustana's J-term. 
Academics: This program consists of a 0-credit course in the fall prior to travel and a 4-credit J-term course. Together the experience carries the Human Values and Existence (PH) perspectives and the Global Diversity (G) suffix. 
Program courses include:
• EDUC 261: Education in Jamaica, zero credits
• EDUC 262 (PH, G): International Comparative Education, four credits
Cost: The fee for the 2022 trip was $3,500.
Cost includes airfare, room and board in Jamaica, ground transportation, excursions, and insurance. It does not include discretionary spending.
Financial aid
As this program does not include tuition charges (only travel expenses), financial aid for the spring term cannot be applied to the program costs. These costs are in addition to the tuition and room/board charges for the term of the program. 
This program eligible for IOP Grant. IOP grants are competitive and limited in number.
This program also is Augie Choice eligible for all students who have completed six terms or 60 credits (junior status) or higher at the time of departure. Transfer students who have also completed three terms or 30 credits at Augustana are also eligible for the Augie Choice grant.
History of the program
The partnership between Augustana College and Jamaica began in 2013. Dr. Mike Egan, now professor of education at Augustana, was a high school math teacher at Alpha Academy in Kingston from 1995-2003. The relationships he developed there led to the opportunities Augustana students now have to teach and study there.
Dr. Egan and co-chair Dr. Mike Scarlett continue to develop partnerships with more schools in Kingston.