Augustana students: prepared and energetic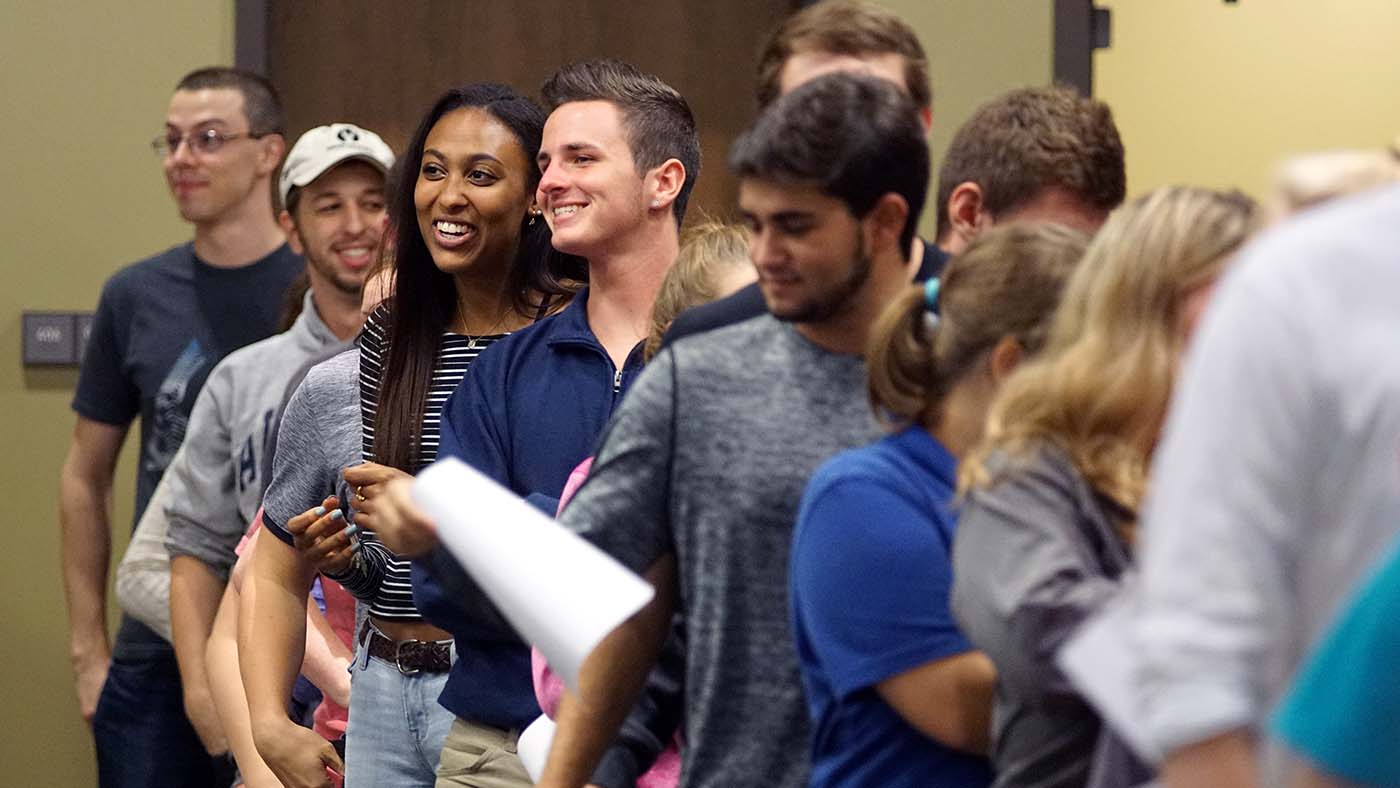 Augustana is home to about 2,500 students from 24 countries. All are undergraduates, though our renowned Communication Sciences and Disorders program will be launching a master's degree in 2020.  
They are, on whole, academically well-prepared.
They also are endlessly, energetically and often exhaustingly engaged. We provide, and they fill, 13 musical ensembles, 25 varsity athletic teams (13 men's, 12 women's), 14 Greek life organizations and 150 student organizations ranging from e-sports and snowboarding to Dance Dance Revolution and Habitat for Humanity.
We have 90 academic majors and minors. The largest are in business, biology, psychology and communication studies but about 20 percent of our students are in innovative newer programs such as neuroscience, environmental studies, and multimedia journalism.
The curriculum is structured to encourage academic exploration, and so about 72 percent of our students will complete two or more academic programs, often in diverse fields. More than half will study internationally and most will complete off-campus internships.
A $2,000 Augie Choice grant, available to every student, helps make it all affordable.
There's a nice profile of the Class of 2021 – our new first-years – and a bit about the recently graduated class of 2017.