News
Augustana welcomes Rev. Melinda Pupillo as chaplain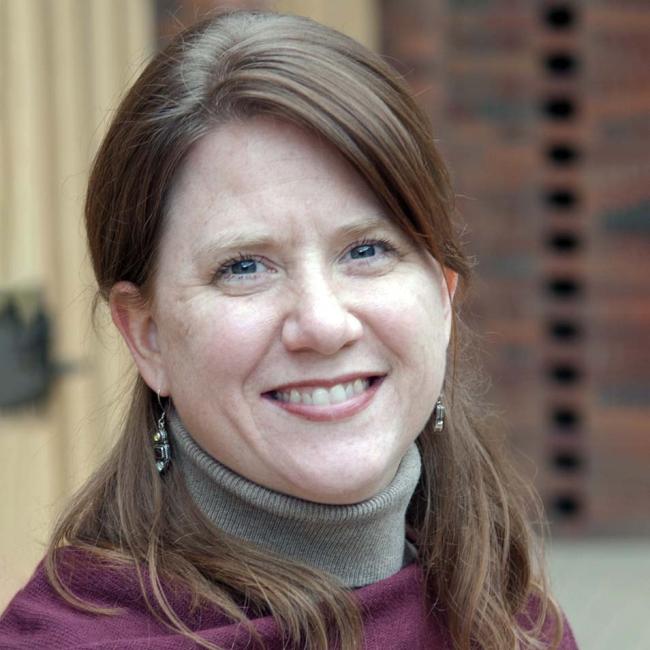 The Rev. Melinda Pupillo will join Augustana as college chaplain following the retirement of the Rev. Richard Priggie after 21 years at Augustana.
Rev. Pupillo has more than 20 years experience in the ministry. She is is ending her current service as pastor of Holden Village, a remote Lutheran Christian retreat center in Washington's Cascade Mountains.
"I am honored to join the Augustana community," said Rev. Pupillo. "I sense God's spirit moving us to creatively renew expressions of faith, to deepen partnerships across the college and Quad Cities area, and to be more courageous in addressing today's issues. Even amidst a pandemic, there are ways to stay committed to each other. May God richly bless our work together!"
Rev. Pupillo will coordinate all religious and spiritual life on campus and supervise the worship planning team and student leadership team. She will work beside counselors and others within the Student Life team, with a particular focus on the spiritual health and growth of Augustana students.
She also will act as one of the college's primary liaisons with the Evangelical Lutheran Church in American and the Northern Illinois Synod, and will advise the President's Cabinet in matters of institutional values and mission. 
"The campus chaplain is an important part of Augustana's mission to help students grow in mind, body and spirit," said President Steve Bahls. "Pastor Pupillo will bring considerable talent and passion to Augustana in helping our students explore issues of faith, commit to justice and ascertain their calling in life."
Pastor Melinda's creative vision for ministry at Augustana is really striking.
Rev. Pupillo mentors students as they discern their vocations, welcomes community members into collaboration, and provides a holistic approach to ministry. She is committed to social justice and an inclusive form of ministry that reaches across religious, racial, and other lines of difference.
At Holden, she developed daily worship rhythms that incorporated secular wisdom alongside the church's practices so that everyone in the community — even the nonreligious — were both challenged and comforted. She has creative plans to develop such safe and brave spaces at Augustana as well. 
Music professors Dr. Jon and Sonja Hurty, who lead Augustana's music ministry, said that they were impressed with Rev. Pupillo's maturity and depth while she interviewed on campus over the course of two days.
They said Pastor Pupillo spent a great deal of time asking questions, trying to learn what was currently happening, providing ideas about what she thought could happen, and indicating an interest in finding creative ways to reach Augustana students both in worship and in activities.. 
"Pastor Melinda's creative vision for ministry at Augustana is really striking," said Dr. Jason Mahn, director of Augustana's Presidential Center for Faith and Learning, who served as co-chair of the search committee.
"She is deeply rooted in the Christian gospel, and yet wants to meet any and every student wherever they are in their understandings of God, themselves, and their purposeful work in the world," he said.
He added that Pastor Melinda also has a less serious side.
"I hope that she'll join one of the Quad Cities roller derby teams (she has past experience!) and that Augie students can see her in action."
Starting in 2018, Rev. Pupillo served as pastor in Holden Village, where she supported a religiously diverse and non-religious community. Augustana students and faculty live, work, and study in Holden Village for a study-away program every winter. 
Before arriving in Washington, she spent 13 years in La Crosse, Wis., serving in various roles. As associate pastor, she led a congregation of 1,350 members at English Lutheran Church there from 2005 to 2016. She also served as program and retreat coordinator at the Franciscan Spirituality Center as well as interim pastor at Trinity Lutheran Church in LaCrosse until August 2018.
She also has experience working abroad in Peru and Guatemala and speaks Spanish.
Rev. Pupillo received a B.A. in Spanish and theology from Valparaiso University, and a master's of divinity from the Lutheran School of Theology at Chicago. She will begin her work at Augustana in January.
Contact: