Hillel (Jewish Student Organization)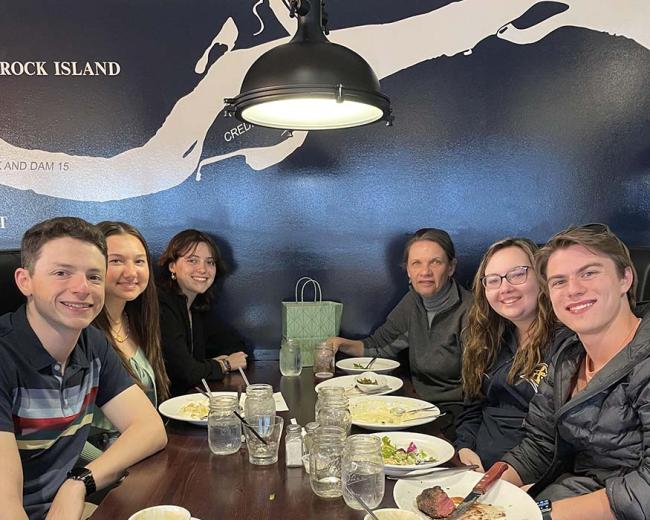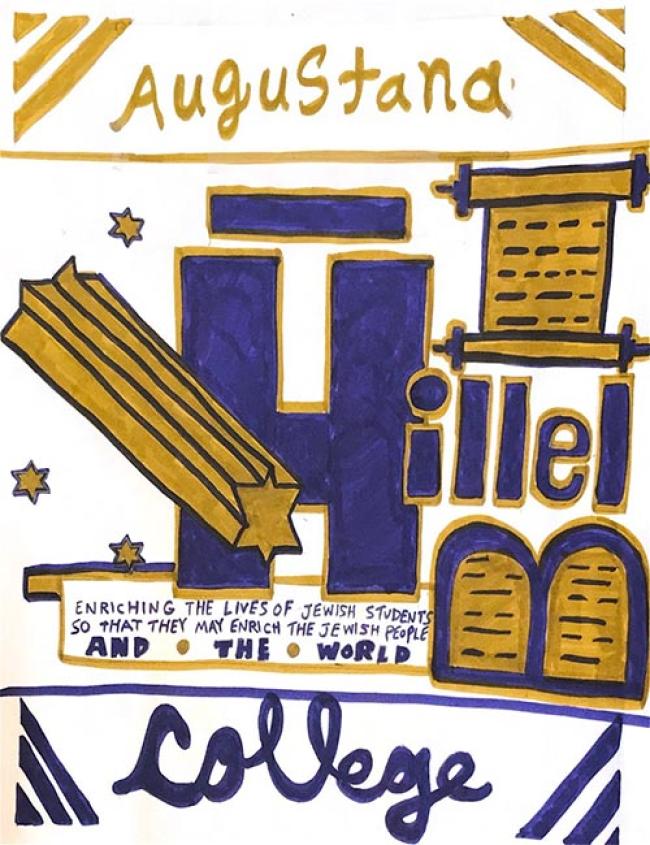 Augustana Hillel is devoted to promoting cultural diversity, raising awareness of the Jewish faith and culture, and developing a Jewish community on the Augustana campus and beyond.
Hillel meets monthly to discuss and plan events for the student body, such as the annual Hanukkah Party, Purim Party and campus-wide Passover seder with the Augustana Interfaith group. 
In addition to planning and hosting events, Hillel partners with cultural and religious groups on campus and in the surrounding community to promote diversity and foster a kinship between Jewish students and the rest of the student body. 
Student members of Hillel have the opportunity to attend services in Rock Island at Temple Beth Israel or in Davenport at Temple Emanuel, as Rabbi Linda Bertenthal serves as one of two advisors for Hillel.
President: Aaron Hanania
Vice president: Chloe Fisher
Advisors: Dr. Janina Ehrlich and Rabbi Linda Bertenthal
Phone: 309-794-7299
Beginning Hebrew
Dr. Mischa Hooker in Classics is offering a 4-credit beginning Hebrew class upon sufficient student demand. This will fulfill the language requirement for general education.
If you would be interested in taking Beginning Hebrew in the 2021-22 or 2022-23 academic year, email Dr. Hooker and let him know of your interest.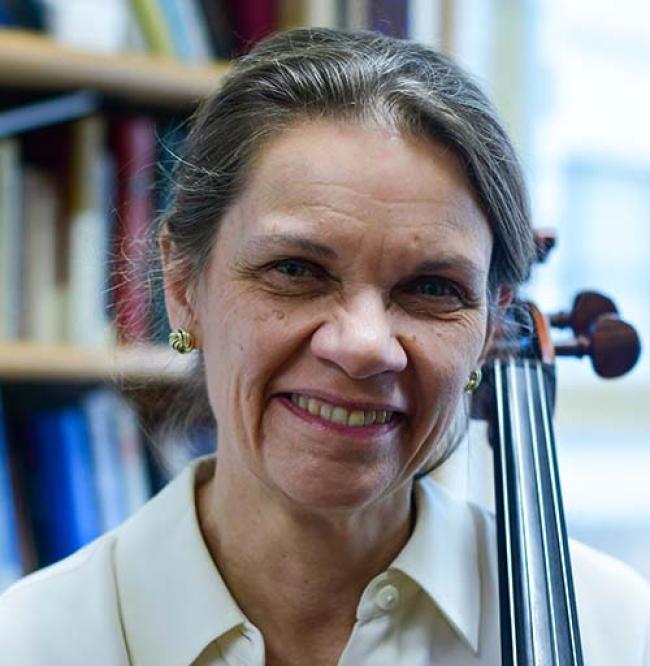 Dr. Janina Ehrlich
Janina Ehrlich has taught in the Department of Music at Augustana College since 1979, and serves as the director of the Center for the Study of Judaism and Jewish Culture, as well as the on-campus advisor to Hillel.
By active work in these capacities, she seeks to bring the cultural richness and spiritual fulfillment of Judaism to the Augustana and Quad City community.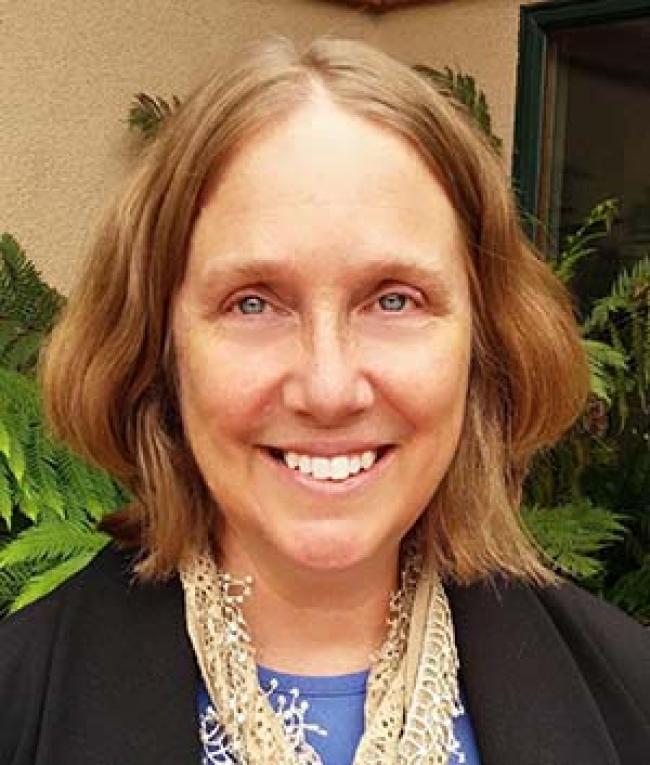 Rabbi Linda Bertenthal
Rabbi Bertenthal serves as the rabbi of Temple Emanuel in Davenport, Iowa, as well as supporting Augustana's Hillel chapter.
She came to the rabbinate as a second career after practicing law for 13 years. In both careers, she has maintained a life-defining commitment to social justice, believing that God expects us all to treat one another with all the respect, dignity, justice and compassion required by each of us having been created equally in the image of God.
Rabbi Bertenthal loves Judaism and loves helping others find joy and meaning in its holidays and other ritual observances, its uplifting ethics, and its multivocality.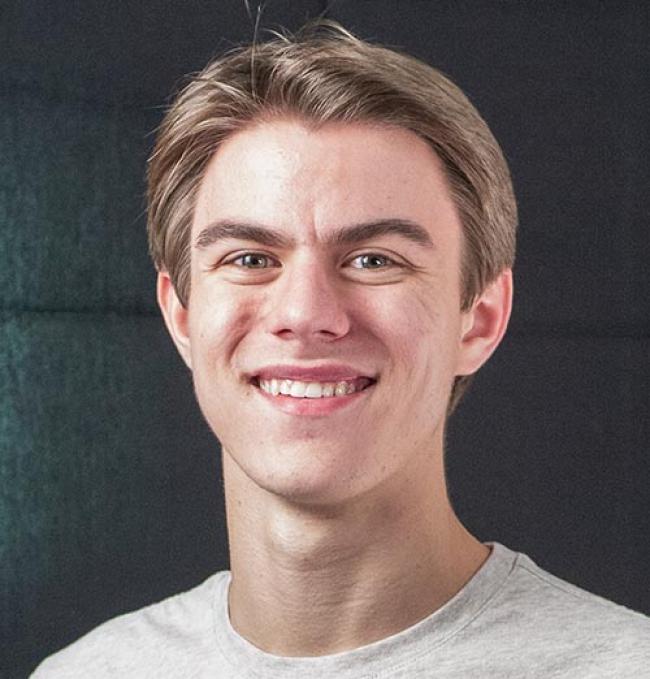 Aaron Hanania
Hanania is a sophomore from Orland Park, Illinois. He is majoring in Environmental Studies with a minor in creative writing, with the intent to focus on Environmental Law.
Aside from serving as Hillel's President, Hanania is an author, environmental activist, poet, and solo recording artist who writes, produces and performs his own music. 
Hanania is a recipient of the Geifman Scholarship for Jewish students. 
"Part of what makes Augustana so unique is the diversity of the student body. Everyone is welcomed here and everyone is included."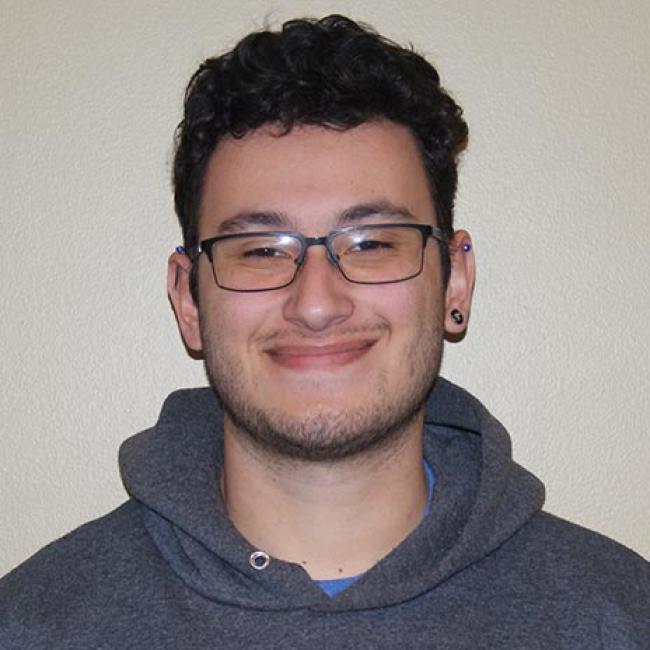 Julian Pacheco
Pacheco is a senior from Springfield, Missouri, majoring in psychology with a minor in English. He intends to go into the forensic psychology field to work with the F.B.I. or as a prison psychologist. 
In addition to serving as the Vice-President of Hillel, Pacheco plays double bass in the Augustana Symphonic Band, is a member of the Phi Mu Alpha Sinfonia music fraternity, works with prospective students in the Admissions Office and participates in AugieNAMI. 
For the past year, Pacheco and his mother have been applying for Spanish citizenship. They are about to complete the final step: signing in front of a notary in Spain. 
Pacheco is a recipient of the Geifman Scholarship for Jewish students. 
"Even though Augustana is tied to the Lutheran church and one-third of students are Catholic, any student regardless of faith, is welcome."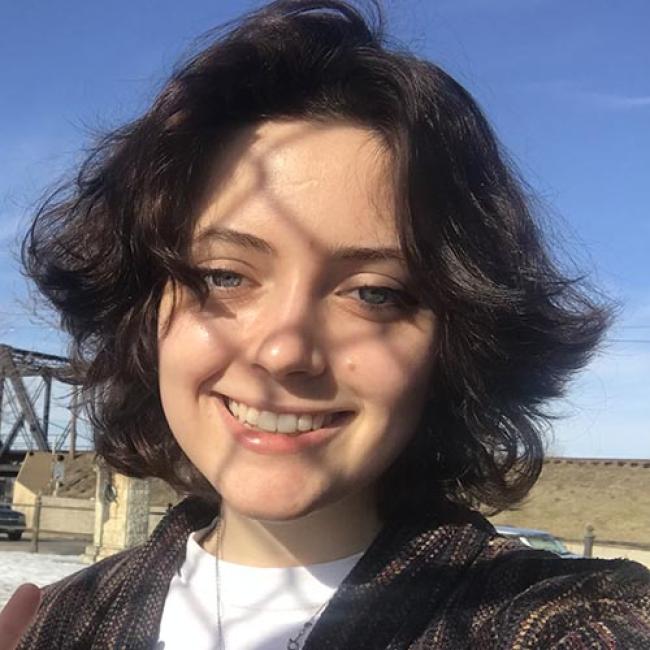 Chloe Fisher
Fisher is a first-year student from Chicago, Illinois. She is majoring in secondary English Education, with the intent to go into teaching.
In her free time, Fisher likes to make music, draw, and be with her friends. 
Fisher is a recipient of the Geifman Scholarship for Jewish students.
"Augustana has a fantastic, friendly environment, full of students looking to learn and grow without passing judgement."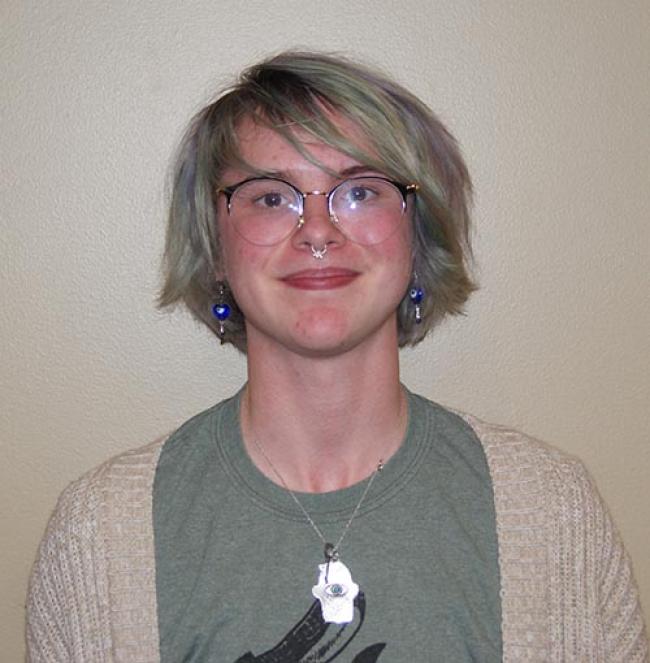 Eden Nimietz
Nimietz is a junior from the northwest suburbs of Chicago, who is double majoring in psychology and music, with a focus on music therapy. 
Nimietz is the Vice-President of the Augustana Local Agriculture Society and plays the French horn in the Augustana Symphonic Band. In addition, Nimietz enjoys writing music and poetry in his free time. 
"Augustana embraces inclusivity and students of underrepresented faiths are welcome here."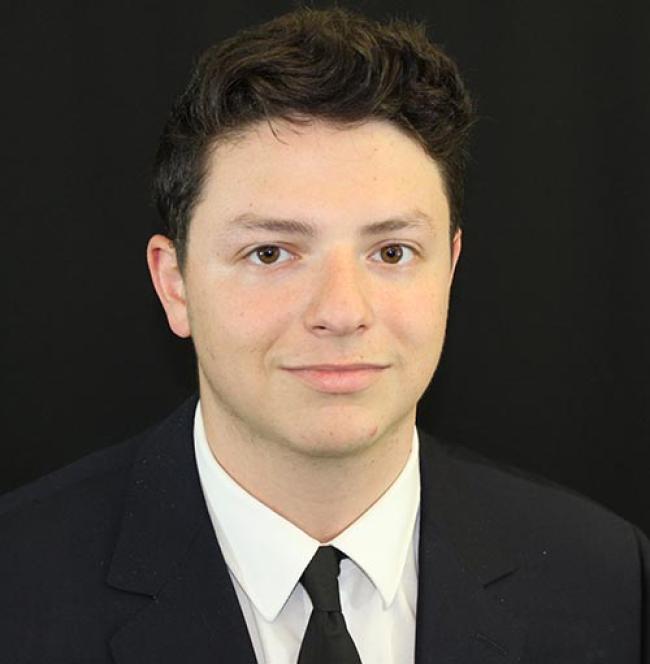 Jason Gluzkin
Gluzkin is a junior at Augustana, from Glenview, Illinois. He is majoring in marketing and management, with a minor in communications studies. 
When not in class, Gluzkin serves as the intramural chair for Phi Omega Phi on campus and works in the Intramural Sports and Recreation Department. 
"Prospective Jewish students should know that they are welcome on campus and have a lot of resources at their disposal to feel included and valued."