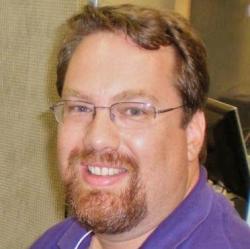 Ian Harrington
Professor of Psychology and Neuroscience, Chair
I am interested the neural bases of behavior. In my teaching and in my research I am interested in exploring the relationship between brain and behavior.
As an undergraduate I was introduced to the field of neuroscience through my psychology major. As a graduate student I studied the effects of brain damage on perceptual experience. As a post-doctoral fellow I studied the ways in which individual brain cells and groups of such cells represented information about features of our perceptual surroundings.
Recently, motivated by teaching I have been doing with a colleague in philosophy, I have begun to study behavioral and physiological responses of participants as they consider courses of action in moral dilemmas. This work is motivated by an interest in understanding how unconscious brain responses influence the decisions we make. 
Specializations: Neuroscience
Education
B.Sc., Dalhousie University
M.A., Ph.D., Toledo