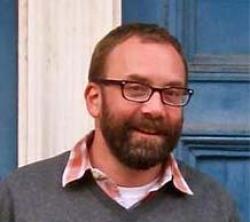 Adam R. Kaul
Professor of Anthropology, Sociology and Social Welfare
Dr. Adam Kaul is an anthropologist who studies the economic and cultural impacts of the tourism industry in Ireland, the American Midwest, and more recently in Sweden.
He particularly is interested in how tourism creates globalized intercultural interactions; how tourist sites are reshaped by the rerouting of economic, political, and social capital; and in particular how all of this effects local musicians, artists, cultural heritage, and interpersonal social relationships. 
He has carried out ethnographic fieldwork on these topics in a small seaside village on the west coast of Ireland called Doolin where he lived for over a year. This led to his first book "Turning the Tune: Traditional Music, Tourism & Social Change in an Irish Village" (2009). He has conducted subsequent ethnographic fieldwork there for two decades, as well as in various other sites across Ireland.
Dr. Kaul also has written about street performers, tourism-oriented building developments and historic preservation, and the role of anthropology in higher education. He recently completed a major research project on death and dying that led to an edited book entitled "Leisure & Death: An Anthropological Tour of Risk, Death & Dying," which won the 2020 Ed Bruner Book Prize from the Anthropology of Tourism Interest Group. He also co-edited the 3rd edition of a collection of essays designed for undergraduate and graduate classrooms entitled "Tourists & Tourism: A Reader."
He teaches a wide range of courses at Augustana College, such as Introduction to Anthropology, Global Connections, A History of Anthropological Theory, Native North America, The Anthropology of Art, and the Senior Capstone seminar. He also has taught in the Augustana first-year courses sequence and in the Honors Program focusing on a critical social history of science.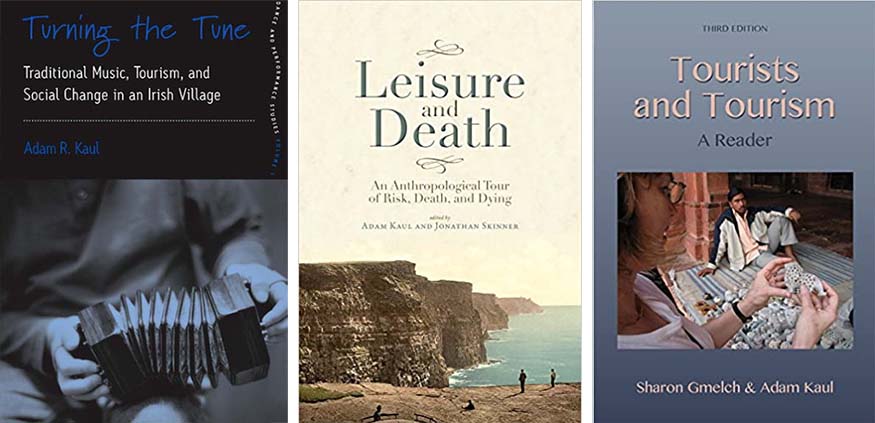 Publications
American Cultural Anthropology and British Social Anthropology, Connections and Differences," Anthropology News, January 2006
Music on the Edge: Busking at the Cliffs of Moher and the Commodification of a Musical Landscape, Tourist Studies
TURNING THE TUNE: Traditional Music, Tourism, and Social Change in an Irish Village, Berghahn Books, New York, Oxford
The Limits of Commodification in Traditional Irish Music Sessions, Journal of the Royal Anthropological Institute, 2007
Leisure and Death: An Anthropological Tour of Risk, Death, and Dying, 2018
Tourists and Tourism, 3rd ed., 2018
Specializations: Traditional Irish music, Ireland, Globalization, Cosmopolitanism, Midwest, British Isles, Tourism, Popular culture, Ethnography, Sustainability, Heritage, Buskers, Sociology, Anthropology, and Social Welfare
Education
B.A., Minnesota State - Moorhead
M.A., Northern Illinois
Ph.D., Durham