May 2017
Opening
By Emma Stough
When you step into the newly created Augustana English Department Commons, you're greeted by cardboard cut-outs of three important literary figures.
Edgar Allan Poe is stoic and stately in the left hand corner, a raven perched on his shoulder; Emily Dickinson is situated in the right hand corner, black-gowned and unwavering; and in the middle sits Mark Twain, pensively smoking a cigar.
Students who come to the English Commons to study or work are watched over by these giants of literature, perhaps as an inspiration to write better, or to interpret more deeply. Or maybe it's an intimidation technique, meant to compel students to study harder or read more critically. But perhaps most importantly, their presence serves as a reassurance that even the greatest thinkers, scholars, and writers could have begun in circumstances as ordinary as sitting down to do homework.
Welcome to the inaugural edition of the Augustana English Department newsletter. Please enjoy articles about the endeavors of English professors, the current activities of English Department alumni, the progress and happenings of student groups such as Unabridged and SAGA, the authors and poets who participated in this years River Readings, the Study Abroad programs that English faculty lead, and the final reflections and perspectives of a graduating major of English and creative writing.
Study abroad: Norway, Paris and Ireland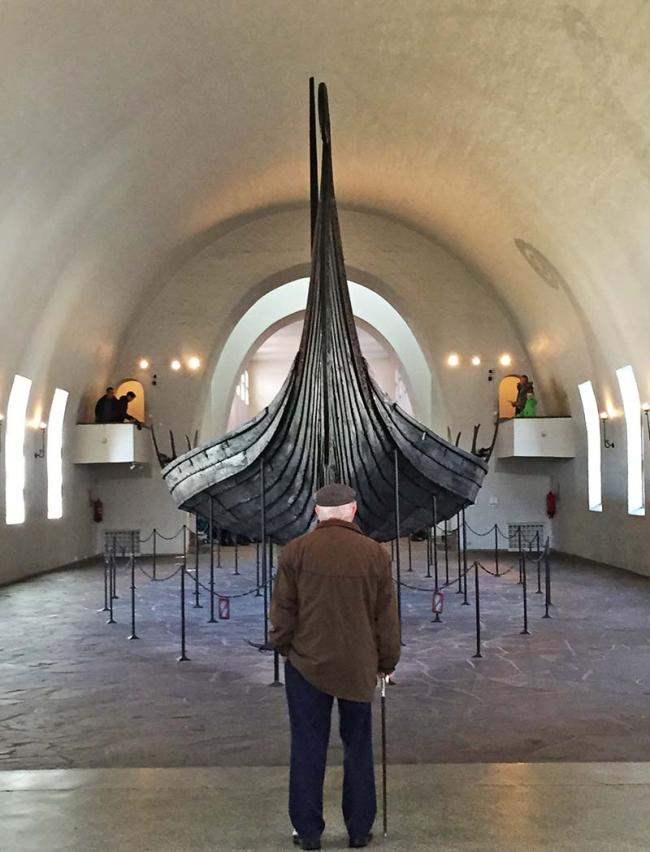 Norway
Every two years during spring break, a small group of students is accompanied by English professor David Crowe and English/education professor Katie Hanson on two-week Norwegian excursion.
These student adventurers view the Northern Lights, explore fjord waterfalls, engage with Norwegian students, and learn about the inner workings of the socialist Scandinavian society. Over winter term prior to the trip, students accepted into the Norway SA will have completed a 3-credit ENCW non-fiction course, and many will also have elected to take a linked LC education course which compares the educational systems of the United States and Norway.
Graduating senior Claire Kepner, who participated in the Norway SA in 2016, remembers her trip fondly.
"I simply didn't want my time in Norway to end," she said. "The country and its people seemed to have found a wonderful balance of national pride and overall inclusiveness, of old traditions and modern conveniences, of family ties and new acquaintances, of wilderness and paved streets…"
Kepner recalls "downtown squares...filled with historical buildings...intertwined with technology and modernity" and great conversations "outside a restaurant on a dimly lit street with a waitress on her smoke break." 
"The people... cherish, protect, and interact with the natural world in a way that I have yet to see matched in any capacity. Cities grow up the sides of mountains yet the mountain doesn't cease to exist; rather, the mountain becomes part of the city in all its wild glory. 
"Overall, Norway showed me (and, I do think, the others on the trip with me) that there can be a balance even between things that seem to be utterly at odds with each other and I am so grateful for the opportunity to learn such a lesson from an entirely exceptional place." 
The next Norway SA is scheduled for spring break 2018.
Paris: Mystics and Modernists 
The Paris SA — next embarking in June 2017 — allows students to immerse themselves in the artistic, political, religious, educational, and commercial center of Europe for five weeks during the summer. 
This LC course offers two classes: the first by Dr. Meg Gillette, focusing on American writers in Paris, and the second a music class by Dr. Randall Hall discussing the rich history of Parisian music. 
Students are given the opportunity to experience the city completely, exploring cathedrals, museums, cafés, book stores, salons and monuments that make the city so exceptionally dynamic and historic.
Ireland
A term away in Ireland is an opportunity to experience life in a country rich in both history and modern culture. 
Students spend an entire term there, staying primarily in the two major cities of Galway and Dublin while making visits to the numerous outlying cities and traveling to such places as The Rock of Cashel, Glendalough, the Cliffs of Moher, The National Museum, O'Connell Street, Dublin Castle, St. Patrick's Cathedral, the ring forts on the Inish Islands and the Dingle Peninsula, and many others. This program truly allows students to immerse themselves in Irish culture. 
Michelle Hill (2018), who visited Ireland as a sophomore, appreciated the frequent travel and visits to various locations. "Even the bus rides from one city to the next were informative with side stops that showed us more of the countryside. It was also fun because sometimes we would have class in the hotel pub!"
Students can earn as many as 10 credits from four offered courses in biology, music, and literature while in Ireland. The next Ireland SA will occur during the 2019 spring term.
Photo By Marisa Hollems '17
Student groups bring arts to campus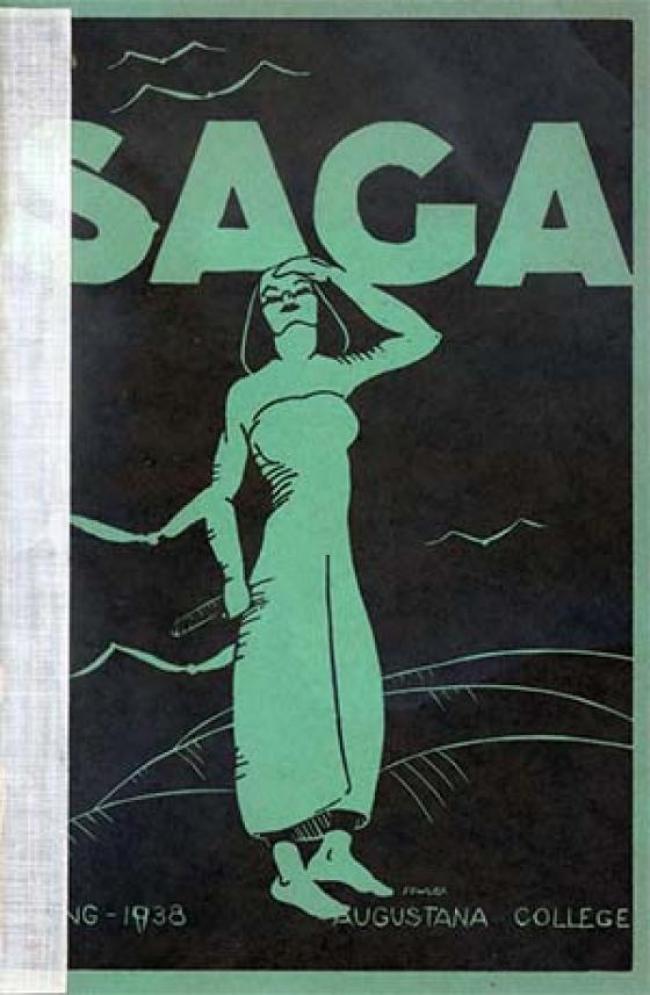 SAGA
By Elena Leith, SAGA co-editor-in-chief
SAGA is Augustana College's Art and Literary Magazine, which has been published by students since 1937. The goal of SAGA Magazine and its staff members is to spread and showcase student art and writing around Augustana's campus, and to increase the prevalence of creative spaces and outlets around the places Augustana students call home. 
Those of any major, interest, or background are encouraged to submit, uninhibited and uncensored. Submissions are open exclusively to currently enrolled Augustana students. All submissions are sent anonymously to student boards who select the pieces published in each issue. This year is SAGA's 80th edition. 
This year not only has SAGA once again successfully published another beautiful magazine, but we've also held several events to bring art to Augustana's campus. 
Our events this year included an open mic collaboration with Live on Campus in the fall, our annual Book Sale, Art Board's finger-painting event, and an open mic collaboration with Her Campus. 
This year we also held a Poetry as Protest event, inviting campus and community members to witness, learn, and express solidarity with those marginalized by the current culture of hateful rhetoric. 
We had multiple speakers and performers share their music, poetry, and stories with the community. Finally, the annual SAGA Release Party was held at the Wilson Center on April 30, an open-invitation gathering featuring art and writing awards and performance of selected work from the current issue. 
Unabridged 
By Allyson Jesse, Unabridged President
Augustana's English club, Unabridged, is a group of people who strive to maintain a sense of joy in reading. Any person, regardless of major, who enjoys reading for pleasure, is invited to join Unabridged and appreciate literature in stress-free ways (that is, separate from classroom reading assignments). 
We engaged in several literature-inspired activities this year: making literary buttons (such as the "Holden Caulfield thinks you're a phony" button I've pinned to my pencil case), a white elephant gift exchange just before winter break, and the Book vs. Film event. This year's discussion centered on Thomas Harris' Silence of the Lambs, a narrative which sparked a great conversation about gender identity. 
We also did a new thing this year: bookbinding! This was a fun hands-on activity in which everyone made small hand-bound books as holiday gifts. It was a great exploration in the art behind books instead of just the content inside. 
Another of our favorite activities is "Yoga for Writers"! We invite anyone from campus to come practice yoga for an hour to release all the stress they have from writing, specifically around midterms or finals week. 
Looking forward, Unabridged hopes to embark upon another group field trip to a literary location. In 2015-2016, we visited the home of Mark Twain in Hannibal, Mo. More such trips to experience firsthand the important locations appearing in literature can only enrich and enliven our connections with the authors and their narratives. 
Alumni perspectives
Alumni of the Augustana English Department end up out in the world doing a wide variety of things with their English or Creative Writing degrees. I caught up with a few of them to see where their degree has led them so far.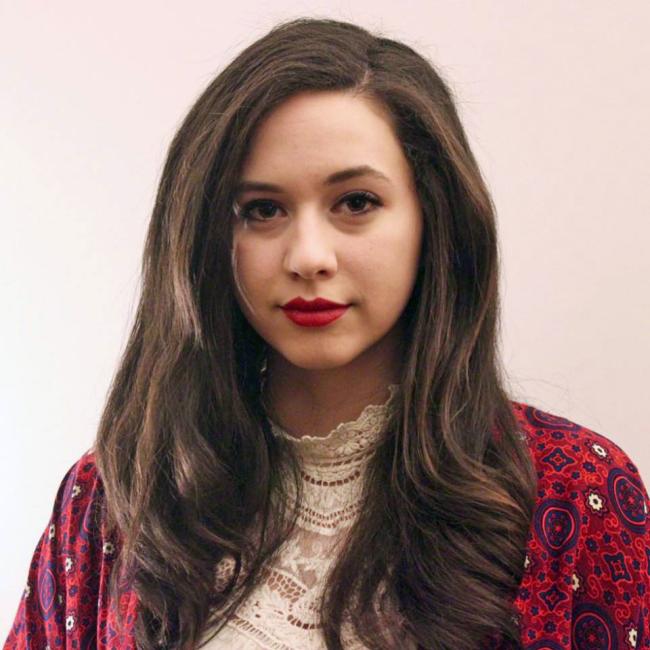 Allie Petrassi
After Augustana, I fell into the digital publishing world at Prime Publishing, where I edited and wrote web, email, and social media content. My education at Augustana and my English and Creative Writing degrees played a large part in helping me land that job.
From there, I found my way to the Digital Communications department at Health Care Service Corporation (HCSC), where I edit, write, and manage email projects.
When I started working full-time, I began to search for a creative community. Emily Glimco, a former Augie grad, and I started Floodmark as a response to working full-time without enough time to focus on our writing. Both of us had great experiences in SAGA, and we wanted to carry that forward. We designed the blog to both be a place of inspiration for writers and a community where writers near and far can interact.
Today, I run the project on my own, but former and current Augie grads write for me on Floodmark: Vernon Meidlinger-Chin, Gary Miller, Rukmini Girish, Padraic Price, Alyssa Froehling, and Cam Best. A wonderful quirk of the project is that it's stayed with Augustana students from the start and grown with the talent in the English and Creative Writing departments.
From the end of 2015-16, I also blogged for the American Writer's Museum, which will be opening in Chicago in 2017.
This Fall, I enrolled in George Mason University's MFA program to study poetry. During the entire application process, I had the guidance and support of my former Augustana professors: Rebecca Wee, Ann Boaden, Kelly Daniels, and Meg Gillette. Their personal and professional advice helped me to prepare for success in grad school and beyond. More than that, their support and belief in me was transformative throughout college and afterwards.
At GMU, I am the Editor of the Stillhouse Press blog, Moonshine Murmurs, and I read poetry for Stillhouse Press, Phoebe, and So to Speak. My experiences in the English and Creative Writing major at Augustana prepared me for life after college — as an editor, a reader, a graduate student, a writer, a project manager, and perhaps new roles I've yet to find.
Caitlin Lawler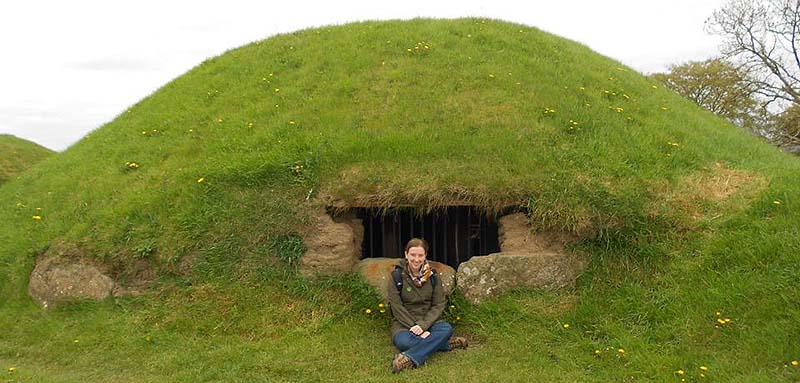 I'm working as a sales coordinator at Sourcebooks in Naperville, Ill. I help our account managers prepare for sales calls and I manage author accounts and events. I'm also the point of contact for sales to other departments, such as editorial or design, so I'm learning a lot about different aspects of publishing, and I'm enjoying the work I do.
It's exciting to see Sourcebooks books on display at Barnes & Noble and local bookstores or on bestseller lists; it's rewarding to work at a publisher that makes a visible impact.
Karin Youngberg's publishing courses and her introducing me to the University of Denver Publishing Institute summer program helped immensely. My network from the Denver Publishing Institute is how I first learned about the position I have now.
Being able to get strong letters of recommendation from my professors also made a big difference. Augustana was the perfect school for me, and I'm very grateful for the connections I made while I was there.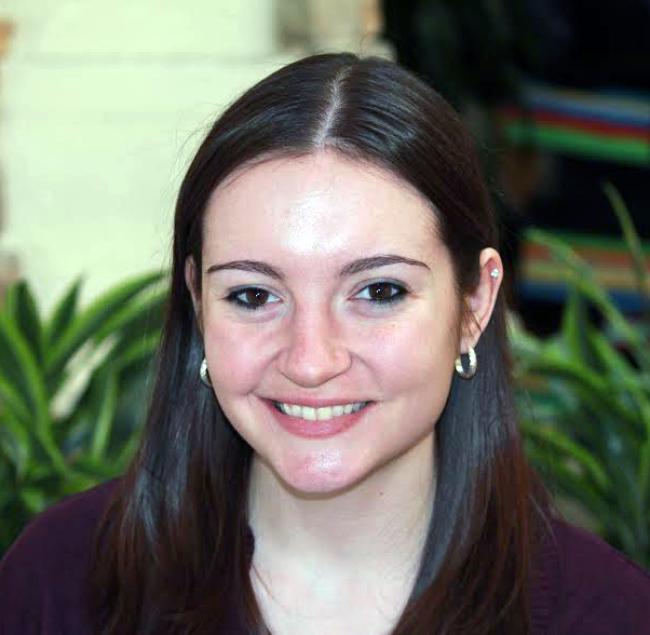 Tina Wilson
I graduated from Augustana in 2011 with English and German degrees and a love of language. After attending the Denver Publishing Institute, that love of language focused itself into my first love – books – and I knew I'd found the right industry for me.
The publishing industry contains so many more opportunities than just editing – I've worked in sales with authors and fellow book lovers, and now I'm in manufacturing, learning the art and science of making a beautiful book that readers will treasure (and keeping it on budget!)
My company, Sourcebooks, believes that books change lives, and that every person the company contributes to that ultimate goal. My experiences at Augie – the wise and supportive professors, the wide range of interesting courses, the beautiful Tredway Library – definitely put me on the right path to a rewarding career and I'm very grateful for my time there. 
Senior perspective
Nate Wendt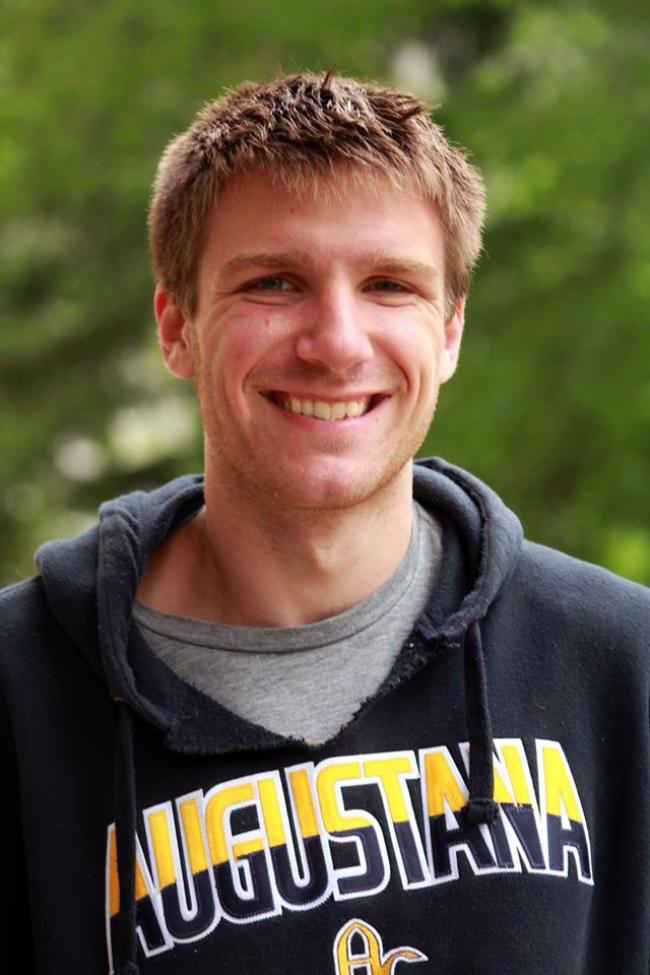 I think the main way the Creative Writing and English courses have changed me since I've come to Augustana is the way it's changed the perceptions I've had. After writing and reflecting on so many creative writing pieces, I've grown so much and questioned who I am and what I want to become.
What I have studied and what I have written have challenged my perceptions on politics, religion, humanity, the environment and so much more. I've been challenged in so many ways by the Creative Writing and English professors, especially Dr. Wee and Dr. Olsen. Dr. Wee challenged me to be a better writer, poet, and creator, whereas Dr. Olsen challenged me to become a more conscious person.
Some of the best moments I've had have been reading "Sophie's Choice" and "Uncle Tom's Children" with Dr. Olsen, reading Brian Turner's works in Dr. Wee's classes, and reading pieces from The Norton Book of Nature Writing in Dr. Peter's class, particularly, Mathieson writing on the impact of a lioness dying. 
These last four years have been tremendous. They've been full of light, dark, and grey, but I wouldn't wish for anything to have been different. Thank you Augustana and thank you to the Creative Writing and English department for so many memories and pieces that I will always treasure. 
"The poor beast, her life going, began to twitch and tremble. With a little grunt, she turned onto her back and lifted her her hind legs into the air. Still grunting, she licked passionately at the grass..." (Excerpt from Mathieson's The Tree Where Man Was Born.)
 
Faculty perspective
Dr. Margaret France
By Emma Stough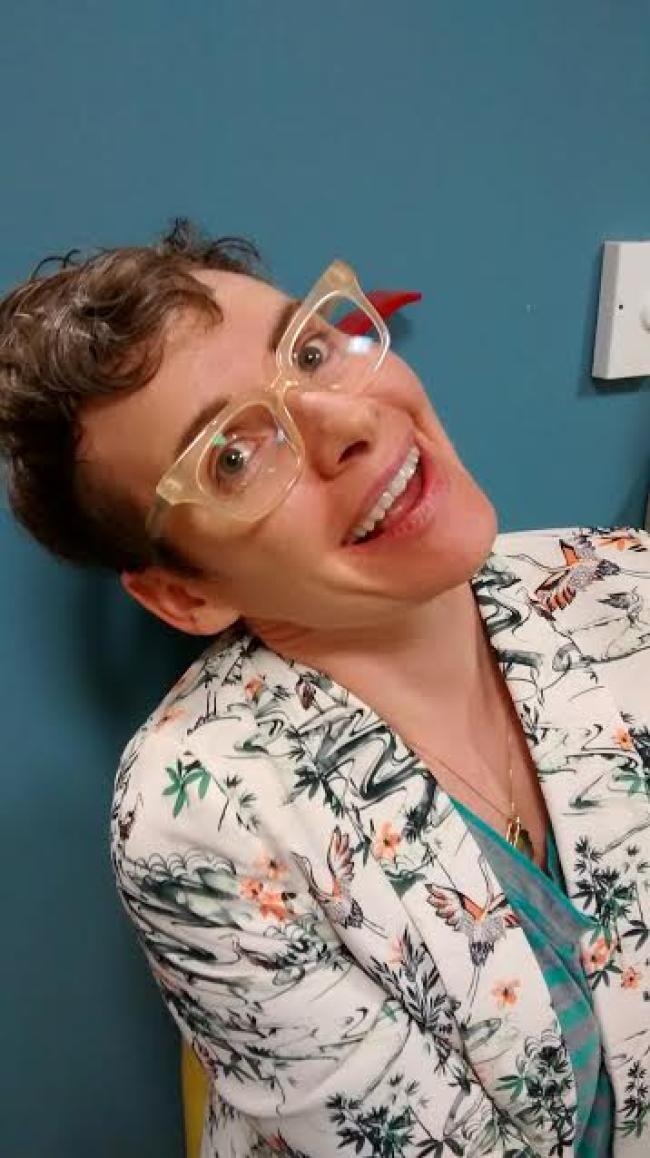 A viewer of "Bob's Burgers" may not immediately peg it as a TV show that is meant to be psychoanalyzed. As is the case with a lot of animated television, the show could easily be written off as a gratuitous family drama that employs crude humor to entertain a drooling, mindless audience. But Dr. Margaret France would disagree with that. 
Dr. France is the Director of Transfer and Transitional Advising.at Augustana and has been with the college since 2012. While she has taught classes on everything from composition to classical philosophy in her career, her major research interests lie in 18th-century British literature and culture, particularly the development of the novel. Her interests also expand outwards into pop culture.
"I've been giving talks on 'Bob's Burgers' for three years, mostly just for fun," she told me this past fall during an interview. "And then the more I worked on it, the more I was told, oh, you should do something with this stuff. And because my background is in 18th-century literature, I was like, what do you do with this stuff? And my friends, who actually do publish stuff on 'The Simpsons,' said, 'Oh no, there's lots of stuff you could do with it'!"
The 'stuff' that Dr. France has decided to do with her love of "Bob's Burgers" is write a book about it. She saw a niche of animated TV analysis that hadn't been filled by anyone with literature yet.
"You are going to be shocked, but as yet, there is not a great deal of critical, scholarly work on the television program "Bob's Burgers"... I'm seeking to rectify this," she explained. "Basically, [the book] is a critical study of "Bob's Burgers" through a few different lenses. My sort of guiding thesis is that (the show) uses the medium of animation to...show how whimsy and wordplay filters through different levels of class and gender."
Through examination of the main characters of the show:  Bob, Linda, Tina, Gene and Louise, Jimmy Pesto, Teddy, Mr. Frond, etc., Dr. France will analyze the societal implications of the animated show, and see how it fits in (or doesn't fit into) modern ideas about family, class, and gender. The book is set to be published sometime in the fall of 2018. 
 
River Readings series
Fall: Joshua Clover
By Emma Stough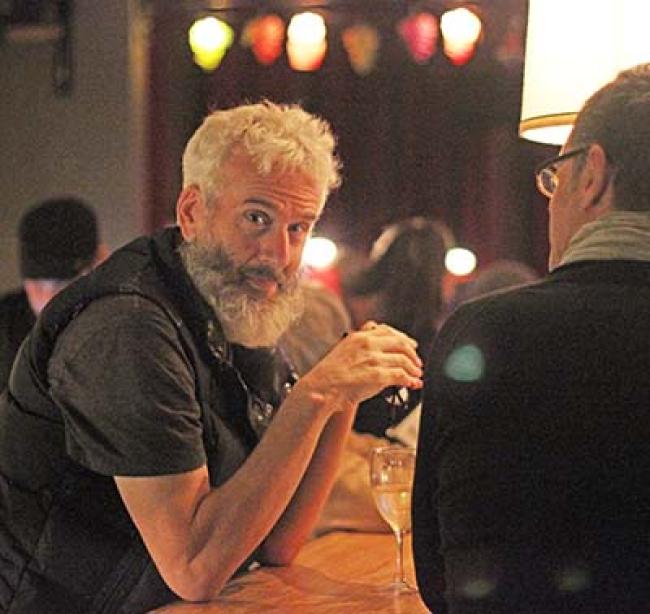 Hearing Joshua Clover speak on campus this past October was eye-opening for me. What struck me most during his discussion of his newest book, "Riot. Strike Riot." was how these were ideas I'd never considered, or researched, or ever heard of, frankly.
The way he laid his concepts and thoughts out on the table was so eloquent and witty and non-apologetic, and I knew I was witnessing something singular, something special. I left the presentation with my head ringing, and the burning desire to be half as intelligent as Clover one day, and — most of all — bring grateful for the opportunity to hear him talk, if only for an hour.
Winter: John Holman
By Emma Stough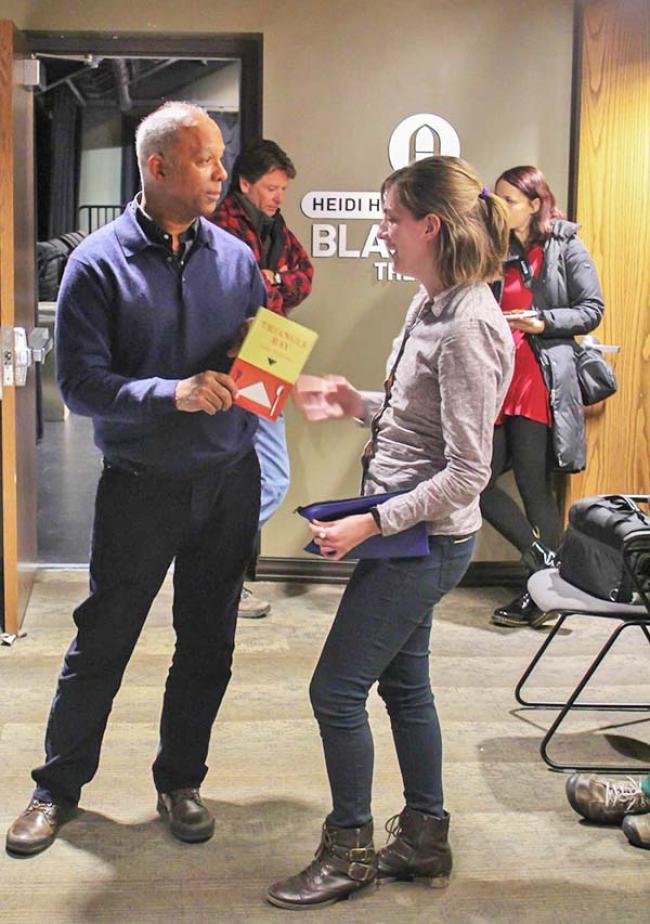 Being able to meet and talk with John Holman when he was at Augustana was an absolute pleasure. I not only got the opportunity to have lunch with him twice, but got to experience him as a teacher in a fiction workshop class and hear him speak at the winter River Readings session.
He was very kind to me and all the students that he met with, and it was wonderful to get to talk with him and hear about his experiences, as well as be listened to by him and encouraged in my career aspirations. He was an excellent workshop leader in our fiction class and it was such a neat opportunity to experience another type of creative writing teacher.
For me particular, it was incredibly helpful to talk with him about my hope to go on to a Creative Writing MFA program, as his advice about the process will be indispensable. I am so grateful that he came to campus and that I got to spend so much time getting to know him and listening to him talk about life as a writer. 
 
Spring: Allison Seay
By Alina Lundholm, Class of 2018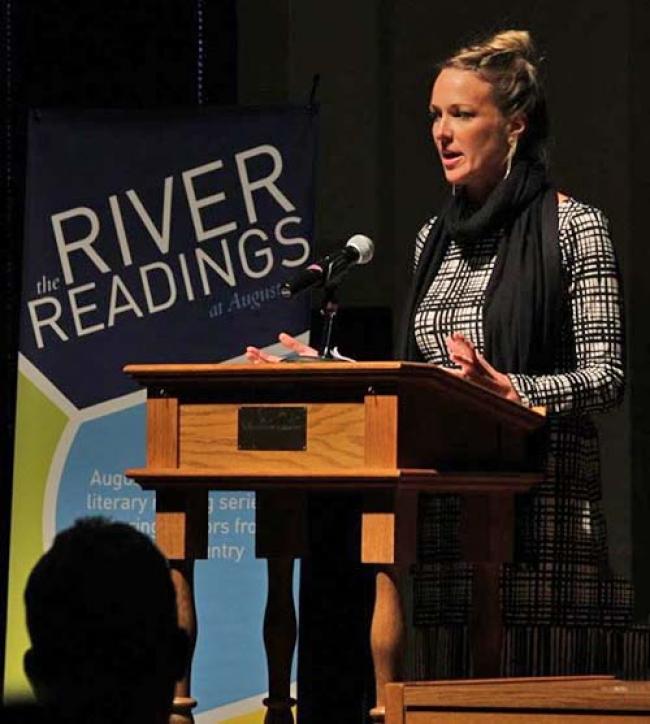 I found Ms. Seay to be a most thoughtful, insightful individual. "To See the Queen" is a raw, deeply poignant collection of poems about a most harrowing, depressive period in her life. I think many readers, including myself, found ourselves greatly affected by her account of feeling trapped in a city, in her life, and the experience of her agony was made almost unfathomable.
I'm so grateful that we have these River Readings because hearing Ms. Seay talk about her work and speaking with her afterwards was a wonderful experience that I'm sure to value for years to come.