News
Paper on homelessness in queer community wins Tredway Prize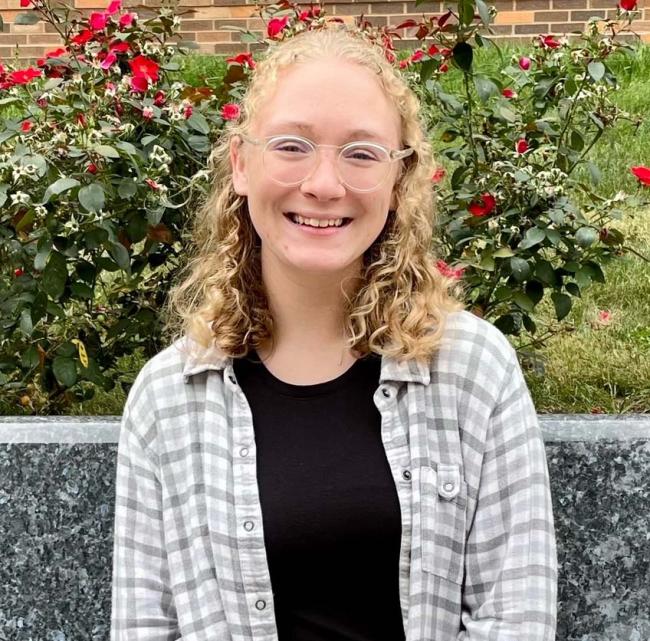 Kara West is the winner of the 2021 Tredway Library Prize for First-Year Research for her paper, "Queer Even in Safe Spaces: Homelessness, Shelter Failures, and the Queer Community."
The $400 award recognizes an outstanding research project by a first-year student for a class in the First Year Inquiry or First Year Honors sequence.
West wrote the paper for FYH 102, "Queer People, Queer Approaches," taught by Dr. Kiki Kosnick.
West is majoring in women, gender and sexuality studies, psychology and Spanish. She is from Grinnell, Iowa.
Her paper analyzes the systemic issues facing unhoused queer folks who are seeking accommodation in shelters and protection from intimate partner violence. She argues that privileged people's reluctance to feel social discomfort presents a significant barrier to properly addressing homelessness in the queer community.
The annual award promotes student engagement in library research and encourages them to synthesize information literacy skills with the reading, writing and critical thinking skills developed in the first-year sequences.
Due to COVID restrictions, there was no reception for the 2020 prizewinner, Alison Decker, so this year there will be a joint celebration for her and West. This will take place at 4:30 p.m. Oct. 22 in the gazebo by the Slough. Cake and other refreshments will be served.