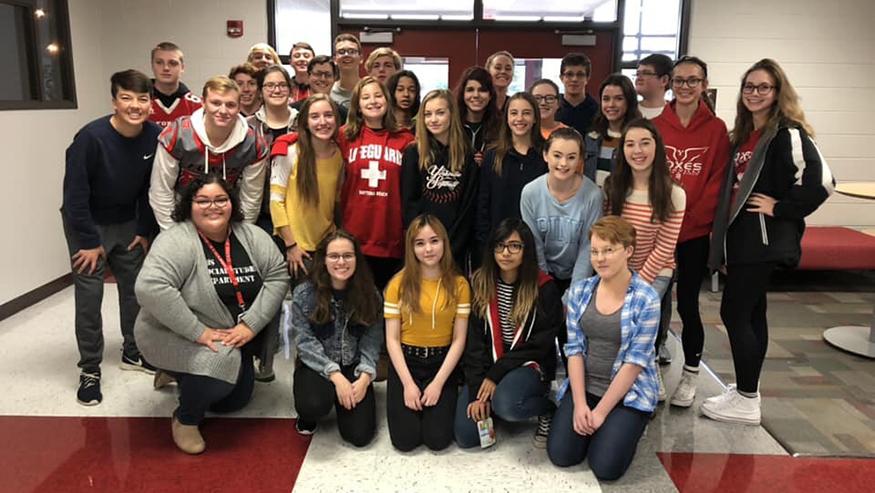 News
Graduates find futures in history
The history department at Augustana has a long tradition of producing great history teachers. Yet graduates also go on to find success in diverse and fascinating careers.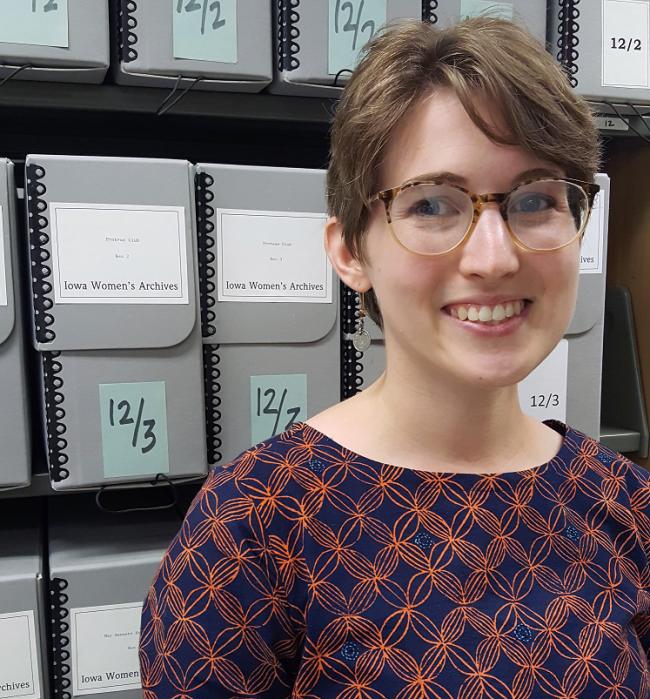 One such alumna is Anna Tunnicliff '13, who works at the University of Iowa as a librarian in the Iowa Women's Archives. Tunnicliff's job duties range from arranging, describing and housing archival materials to training student workers, preparing exhibits, keeping the online database current, instructing visiting classes, producing social media content, and assisting researchers from around the country. Her focus is on those "traditionally underrepresented in the historical record, like African-American women, Latinas, rural women and LGBTQ populations."
Tunnicliff said her time as a student in the history department taught her to "formulate incisive questions, dig deeply into any topic, and then to write clearly about what I learned." 
Working for and learning from the Thomas Tredway Library staff was also an enormous boost. "I owe them all a huge thanks," she said. "They were always ready with career advice, gave me the kind of work experience libraries look for in job candidates, and even hired me for a temporary project upon my graduation."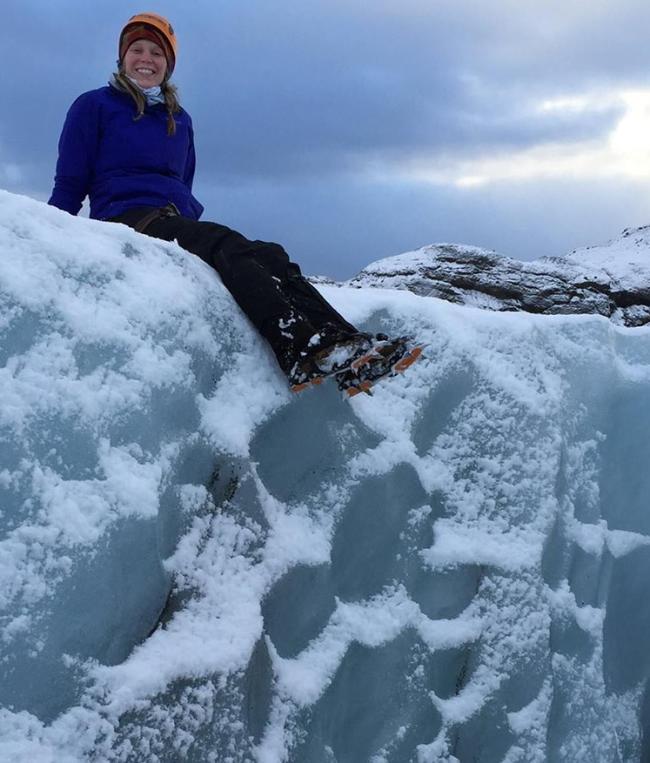 Earning a degree in history can also lead to faraway places. Students of history often take advantage of Augie Choice—$2,000 to use for study abroad, research or an internship—to learn about history in other places. Doing so, they gain new perspectives so important to learning history.
History and economics graduate Emily Matuseski '14 used Augie Choice for an internship with Cross Cultural Solutions in Dharmasala, India, when she was a junior. Like many Augustana students, she also took the opportunity to double major. Specializing in multiple areas has worked in her favor. 
Today Matuseski lives in the Netherlands and works at the John Deere Sprayer factory, where she manages a $200,000 IT portfolio and is responsible for the IT budget, as well as strategy, compliance and enterprise security. "History taught me how to think critically and write well, while economics taught me theory and how to analyze data," she said, adding that those skills have allowed her to be extremely adaptable in the workplace.
Professors pushed her to improve throughout her academic career, and even recommended her first job at John Deere. Without those mentors, Emily said, "I would not be where I am today."
Teaching the story of history
Of course, history graduates also find a home in teaching. Colette Lariviere teaches middle-school American history at Springwood Middle School in Hanover Park, Illinois.
Augustana's education and history departments "developed my social and content skills in order to become an effective teacher, and I am especially grateful to them for giving me tools to adapt to almost any situation in and out of the classroom," she said.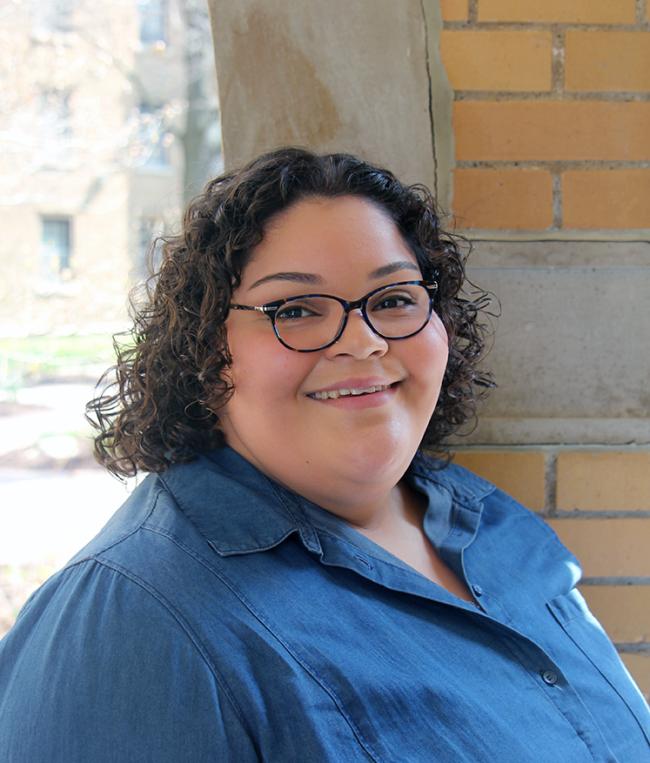 Her history education provided her facts to back up some of her beliefs, and helped her to understand her own biases—an outcome of her education she says has benefited her students. 
The history department also introduced to her the idea that history is a story, a perspective that has been invaluable in relating the subject matter to her students. The presentation of "history as something that changes" opened her eyes to a new way of teaching.
She never thought she would start out working at a charter school in Chicago. But living and working in her unexpected environment, Lariviere said, has already taught her as much about the world as her history studies have. The same adaptability and social skills afforded to Lariviere by her history degree have allowed her to take changes in stride. 
Lariviere attributes her success to a very long list of people at Augustana, but her history and education advisors stand out in her mind for helping make her into the "ambitious and driven person I am today." As is the case for many Augustana students, Lariviere's one-on-one relationship with her mentors meant they were available for assisting with everything from teaching her self-care to résumé editing. 
"They pushed me both in and out of classes, and gave me the best tools for understanding the discipline of history," she said. Lariviere has taken these lessons to heart, and hopes she can "provide this level of mentorship to another future teacher one day."
By Jack Harris '20, Writers Bureau