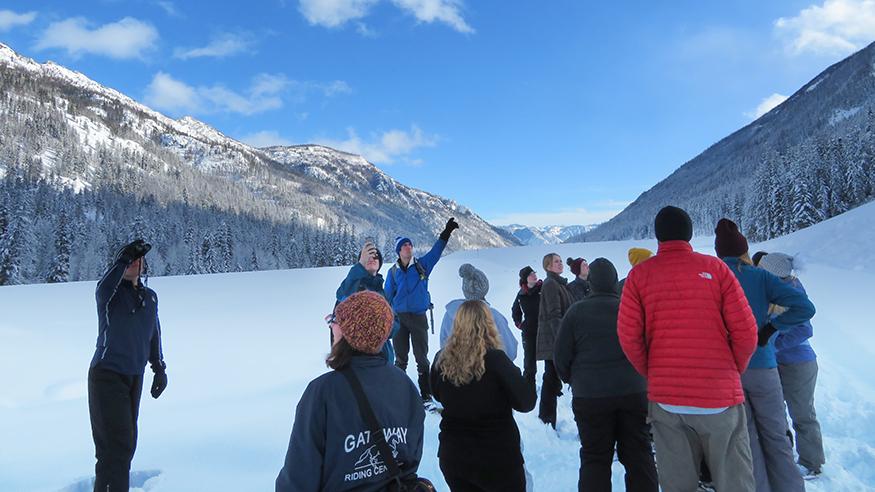 News
The good life outside the comfort zone
As students they lived and learned in this remote spot in the Rocky Mountains for several weeks, and now it's where they live and work. Julia Meyer, Rachael Meadors and Andrew Zimmerman, all 2018 grads, now make their home in Holden Village in the wilderness outside Chelan, Washington.
Formerly a copper mining town, in 1961 Holden was bought and restored by the Lutheran Bible Institute. Today it stands as an intentional community of faith that exists outside the boundaries of modernization like cell service and hot water.
It also has a deep history with Augustana. In 2016 and 2018, Dr. Jason Mahn, associate professor of religion, led groups of Augustana students on winter learning community trips to Holden Village. There, they live and work with other residents who stay for periods of months to years. In January of 2020, Dr. Sharon Varallo and Dr. Dara Wegman-Geedey will lead the first J-term trip to Holden Village.
"I knew that Holden was where I was meant to be," said Meadors, who graduated in psychology and women's and gender studies.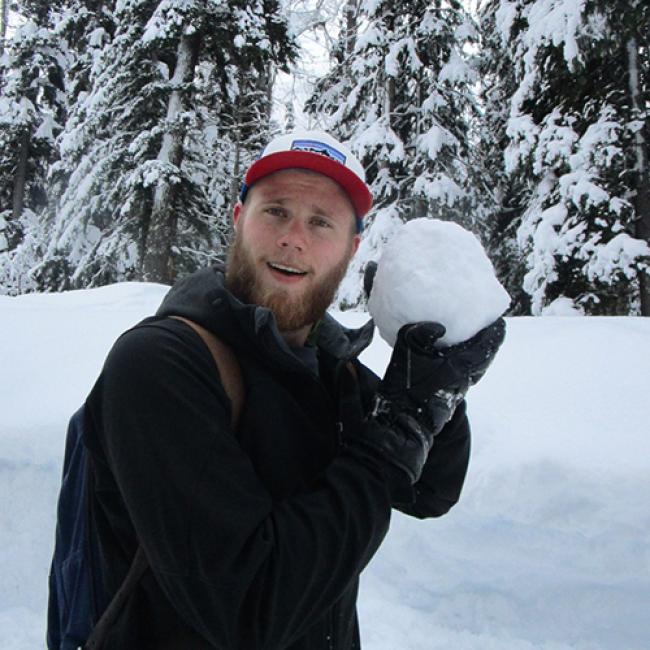 She, Meyer and Zimmerman had visited the Village as students, with a group led by Dr. Mahn, Dr. Tim Muir  (biology) and Dr. Jane Simonsen (history). A biology and French double major, Zimmerman is working as the village naturalist while he plans his next steps. Meyer, a history major with minors in geology and German studies, made Holden Village the focus of her Senior Inquiry capstone project at Augustana.
Meyer described Holden in one word: "Unexpected." To her, the Holden community feels like an extended family.  
While the three alumni work very different jobs (Meadors is a housekeeper and Meyer is a "vice maverick," which involves multiple duties), all agree that the life they lead in Holden feels distinctly different than what they're used to. A single switchback leads to Holden from a ferry docked in Chelan, and the community has limited access to technology. This seclusion creates a tight-knit atmosphere for those who live there.
According to Zimmerman, working with the people you live with is a great way to learn new skills and stories. He emphasized how "often times people are very eager to talk with you and have a conversation about what's going on in your life."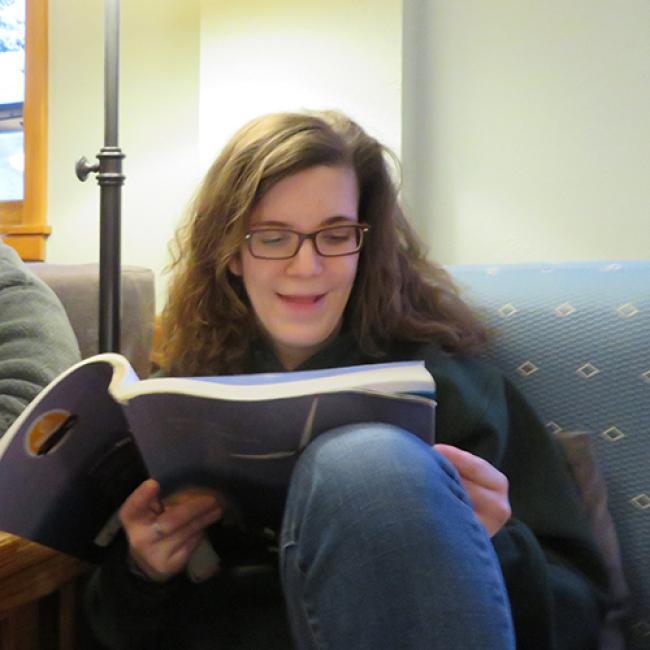 Being at Holden has shown him that a linear path to the future is not very common. "So many people here share stories about how their intended paths to their current career have not been what they expected. What was truly best for them was something they hadn't even considered. It has been very comforting to hear this.
"Take time for yourself to try something new," Zimmerman said.
While community and growth is one prevailing theme, another is the great outdoors. Meyer told the story of how she and another maverick went on a daylong hunt for the village Christmas tree, naming it as they dragged it during the long trudge back home. 
Through her time as vice maverick, she's learned how important it is to her to be able to work outside in some capacity, and will be adding that component to her job search moving forward. 
Living completely outside of the life they're used to has caused all three to re-evaluate their trajectories. For Meadors, it's given her the "opportunity to reflect on things that I never thought I would want to do," such as when a Holdener brought up the possibility of Seminary school. 
When she leaves Holden, Meadors knows she will always "remember that it's worth going outside of your comfort zone in order to live a meaningful life."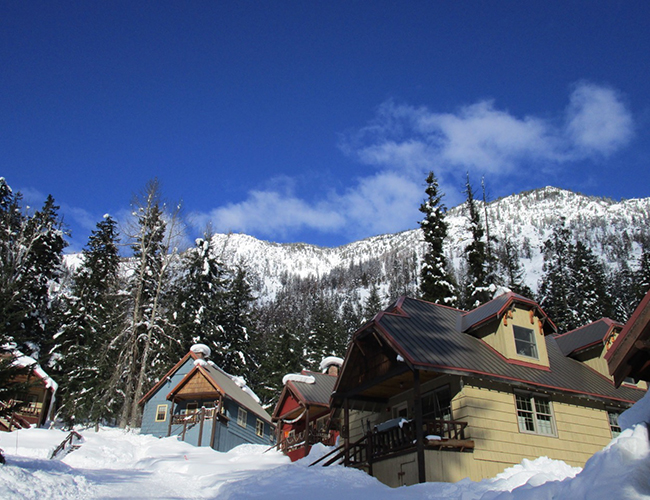 By Jack Harris '20, Writers Bureau