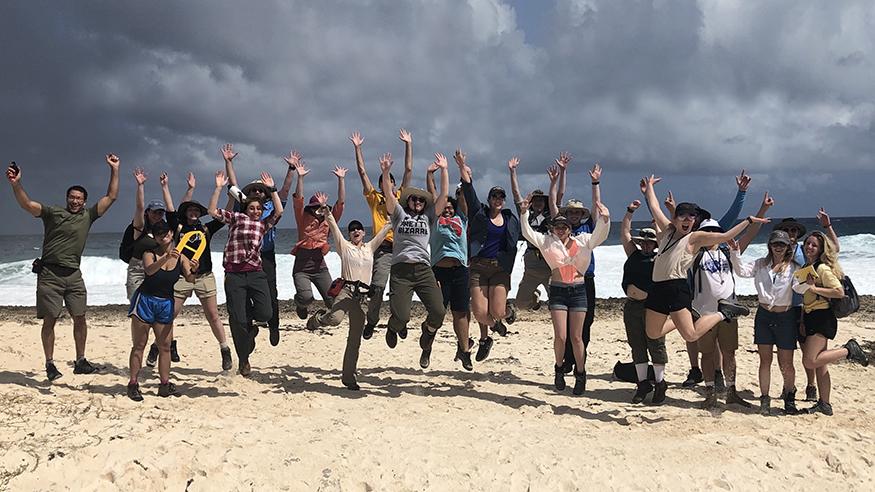 News
Augie Choice: 10 years of discovering 'what life is all about'
What could a woolly mammoth's tooth discovered in nearby Moline, Illinois, tell us about where the animal traveled during its lifetime—which it needed to do during the extreme temperature changes of the Late Pleistocene? Matt Harrington '19 wanted to find out. 
Enter Augie Choice: up to $2,000 for every student needing financial support for a high-impact learning experience such as study abroad, research or an internship. 
As an environmental studies and geology major at Augustana, Harrington studied the diet and migratory patterns of Midwestern mammoths by analyzing their tooth enamel. He used Augie Choice to pay for isotope analyses of the teeth—analyzing strontium isotopes at the University of Kansas, and carbon/oxygen isotopes at Iowa State.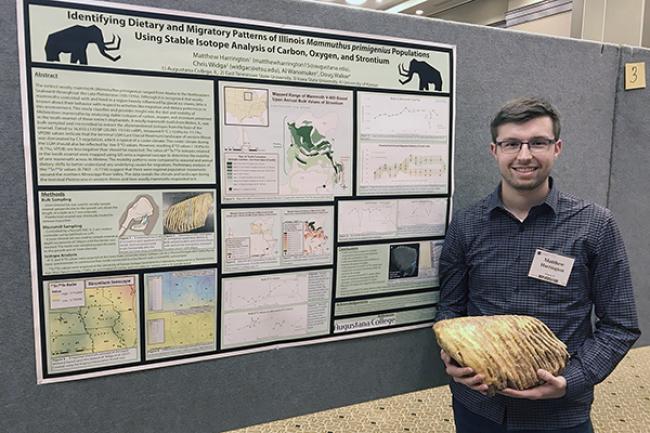 "Strontium is particularly expensive to analyze, and I would have been unable to do so without Augie Choice," Harrington said. "The funds allowed me to engage in the research I wanted and get fantastic results."
It became his Senior Inquiry project and won the Best Undergraduate Poster Presentation at a national Geologic Society of America conference. It also got him into graduate school. Now pursuing a master's in geosciences at East Tennessee State University, Harrington plans to continue for a Ph.D. He believes a better understanding of the "animals and environment of the last ice age, and how they adapted (or failed to adapt) to a shifting climate, is especially applicable to modern ecosystems."
Summer 2020 will be the 10-year anniversary of Augie Choice. By the end of 2019, the college had invested $9 million in Augie Choice funding for students and their goals.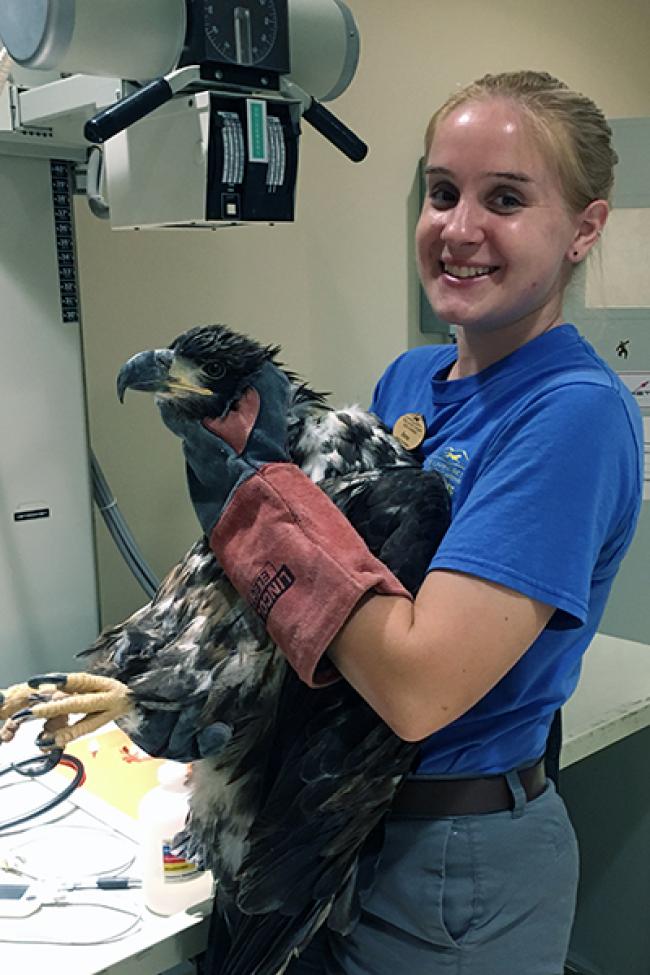 While Harrington used his Augie Choice $2,000 for research, most use it for travel expenses, and others for living expenses during internships. Students with a qualifying experience in mind may apply in their junior year. Transfer students may apply after one year at Augustana.
Augie Choice takes many students down their career paths, but for biology major Emma Baldwin '13, Augie Choice brought her right through the front gate—of The Living Desert Zoo in southern California. She interned at The Living Desert during her senior year, and was hired directly after graduating. 
"The zoo field is very competitive and can be difficult to break into," she said. "My internship strongly fueled my desire to be employed at The Living Desert, gave me valuable zookeeping experience, and successfully got my foot in the door." 
While Baldwin found her ideal experience in the states, most students use Augie Choice to go abroad. Occupational therapist Michelle Egan '14 interned at Vision Australia, helping to facilitate recovery for patients. Kelsey Sundwall '13 joined a JETS medical service-learning trip to Nicaragua, and left certain about pursuing nursing. Maria Catalano '16 traveled to Guatemala with her psychology class to study childhood in developing countries. Now she works with children every day during the school year, and in 2019 spent her summer volunteering in Haiti.
For Erik Westerberg '14, Augie Choice meant traveling to France with his best friends—the Vikings varsity football team—to play against the French national team. His adventures included getting lost in Paris during a run on the first day, and "seeing beautiful places and people in Paris that were not on our itinerary." 
Now a math teacher at York Community High School, Westerberg applies the awareness he developed in France to his current life as a teacher.   
"My experiences in France helped me become more understanding of my English language learning students more than anything. I know what it is like to feel like an outsider without the common ground of fluently knowing the language. Supporting those students the way I do is rooted from my experiences," he said.
Westerberg also believes that "impromptu, spontaneous experiences" can offer the best moments in life to reflect on. "Taking risks, exploring, going on adventures is what life is all about—and luckily, Augie Choice helped me do that." 
For more information about Augie Choice, talk with Beth Ford (309-794-8612) or visit CORE (Careers, Opportunities, Research, Exploration) on the third floor of the Olin Center at Augustana College.