A Better U means a better college experience at a price comparable to public universities; better chances to participate and lead in sports, clubs and groups; better advising and a 12-to-1 student-faculty ratio; better chances you'll graduate in four years.
Augustana is better than the U. You are better than the U.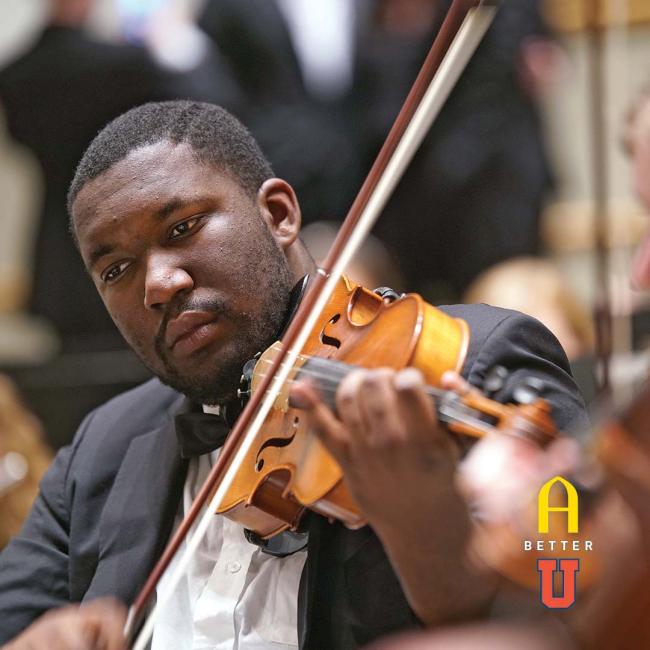 Investment in students
At Augustana, we see you and we see your potential. You'll have the opportunity to participate in every college experience -- from study abroad, clubs and sports to Greek life and more, all at a comparable price to what you'd pay at a public university.
Augie Choice gives every student $2,000 to enjoy a high-impact college experience. Use it to study abroad or away, or pay for living expenses during an unpaid internship or research experience. We choose to make sure all students get hands-on learning opportunities. It's your choice how you use it. 
If price is a concern, you should know that most Augustana students receive a scholarship based on merit, talents and interests. There's no such thing as one-size-fits all here, but we think you'll fit in just fine.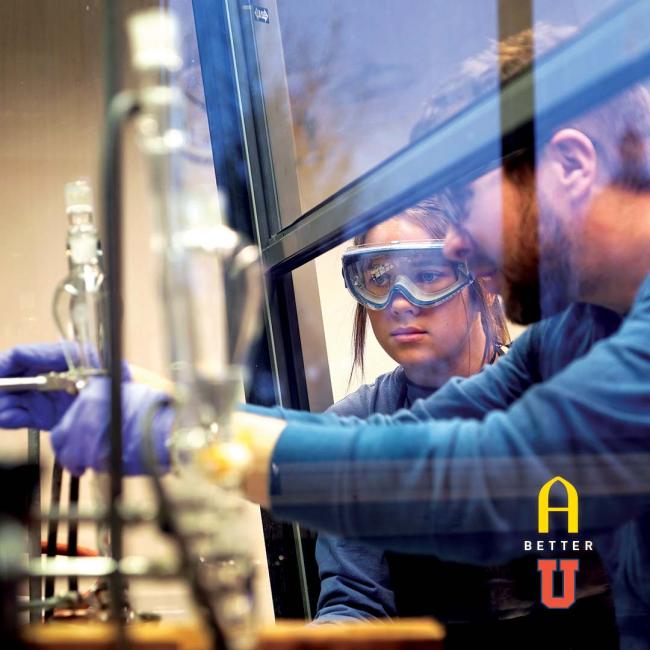 One-on-one
The college transition doesn't have to be hard. At Augustana you'll have a dedicated first-year advisor and a peer mentor to help you make the most of your first year on campus. 
Augustana has a 12-to-1 student-faculty ratio and average class size of just 18 students, so you're more than another face in the crowd. Students are able to build close relationships with their professors and advisors. In fact, a recent survey showed it's one of the things students value most about their experience here.
Those tight-knit relationships often lead to opportunities for individual and group research with professors. Whether it's studying sustainability on the Mississippi River, composing an original piece of music, performing market research or assembling a portfolio, there's a way for you to make an original contribution.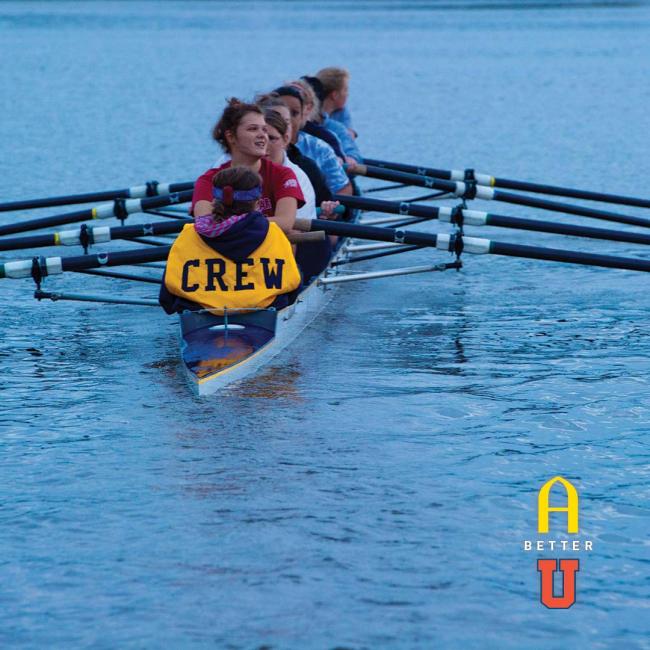 Life outside class
Augustana's residential campus has an active community that spends time together. The public university might be bigger, but Augustana has plenty of clubs, groups, teams and ensembles for you to get involved in, with a better chance of leading. Whether you're looking for a musical or theater group, varsity or intramural sports, Greek life or just about anything else, there's something here for you.
Would you rather find out what's happening on the other side of the country, or even the other side of the world? Augie Choice gives every student $2,000 to use for study away or abroad, participate in a research experience, or pay living expenses during an unpaid internship. Augustana ranks 26th in the nation for total number of participants in a study abroad program, and 15th for student participation in a short-term study away.
Classroom learning is important, but college should be more than that. Experience more at Augustana.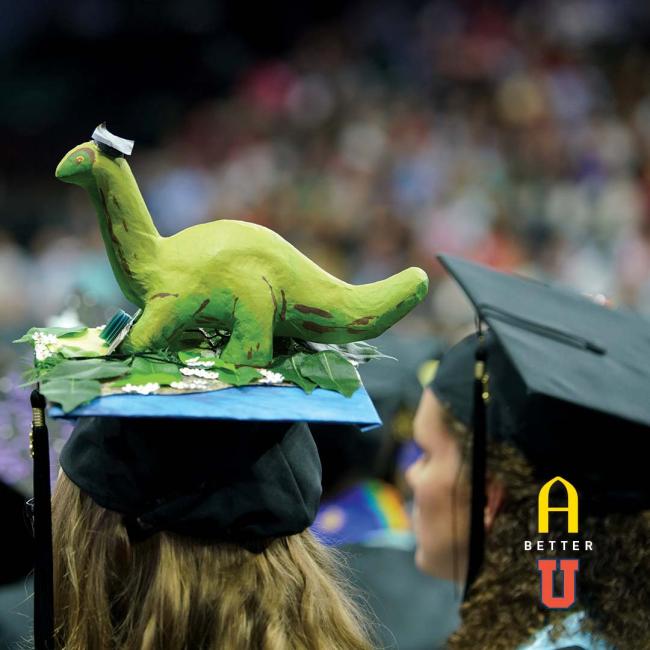 Graduate in four years
Sure, staying in college forever is an option, but it shouldn't be the only one. Most Augustana students graduate on time. In fact, 93 percent of Augustana's Class of 2018 who started as full-time first-year students graduated in only four years. Even better? Forty-five percent had a job lined up before graduation.
Public universities can't say the same. Students at the U are more likely to graduate in five or six years. 
Graduating at all is an accomplishment to be proud of. Graduating on time reduces your cost for education and allows you to join the workforce, and start earning money, sooner. Augustana's 4-year graduation and career placement rates are possible thanks to the close relationships between students and advisors, and internship and personal development opportunities through our CORE commitment.