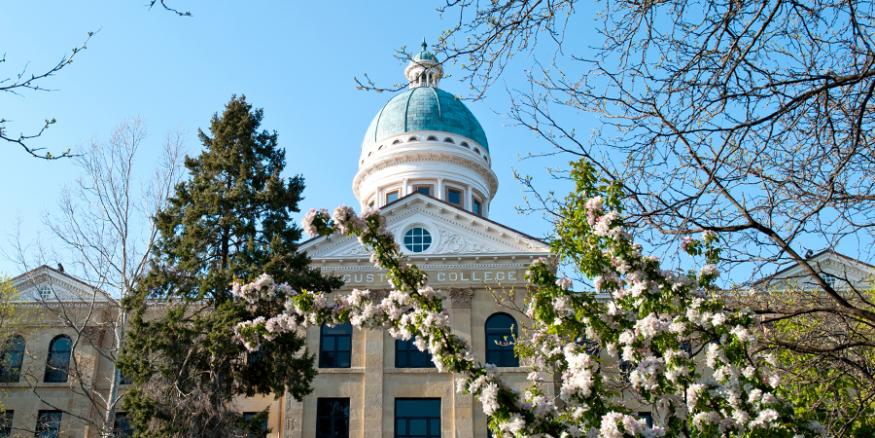 News
Sticker price isn't the final price
One in four Augustana students receives a PELL Grant. In total, 99% get financial aid, which includes Augustana merit scholarships up to $28,000.
Ranked among the U.S. News & World Report's "Best Colleges for 2022," Augustana is more affordable than families might think. Once they receive their financial aid packages, students and families can be surprised at the cost difference between a private, independent college and a large, regional public university.
It's a difference that can be missed during a family's initial review of college costs. And it can make all the difference to a student's college choice.
Kassidy Belcher '21 thought she wanted a large school where she could blend into a crowd. She applied to Purdue University and Marquette University, and then added Augustana to her list when she saw she could apply test-optional.
"After I came to visit campus, I fell in love… but my parents definitely showed concerns when it came to the sticker price."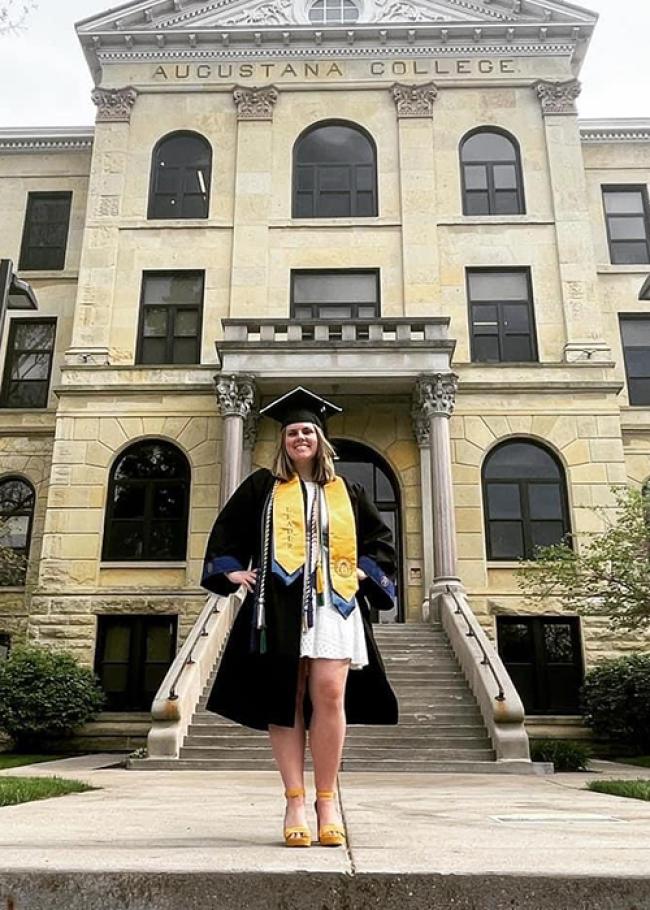 The "sticker price" is a school's published cost of tuition, fees, housing and meals. Financial aid, including institutional scholarships, grants and loans, doesn't factor into the sticker price.
Since students don't receive financial aid packages from schools until weeks after their acceptance, the final cost is an unknown that can weigh on their minds, even with the Net Price Calculator provided on most college websites. But the wait can be worth it.
Purdue, however, gave Belcher no financial support, which "automatically put them out of the running." Next, she received her financial aid package from Marquette, which did stay in the running.
"It was a completely different story when it came to Augustana though," she said. "I vividly remember receiving my financial aid package, and opening it, being in complete shock. It was twice the amount I received from Marquette."
Belcher called her mother to tell her she was going to Augustana College. ("Being a mom, she cried.")
Some of her awards included an academic merit scholarship, an award from the college's Open House and Scholarship Competition, and the Early Filers Award for completing the FAFSA by Augustana's recommended deadline. She also is in the 25% of Augustana students who receive a federal PELL Grant.
Cost is one thing, worth is another
Justin Verlinden '20 grew up in the Quad Cities as a fan of the University of Kentucky men's basketball team. He thought of Kentucky as his dream school, until he visited.
"For starters," he said, "it was too big." Originally, he thought more people meant more friends, but soon realized he might just feel lost.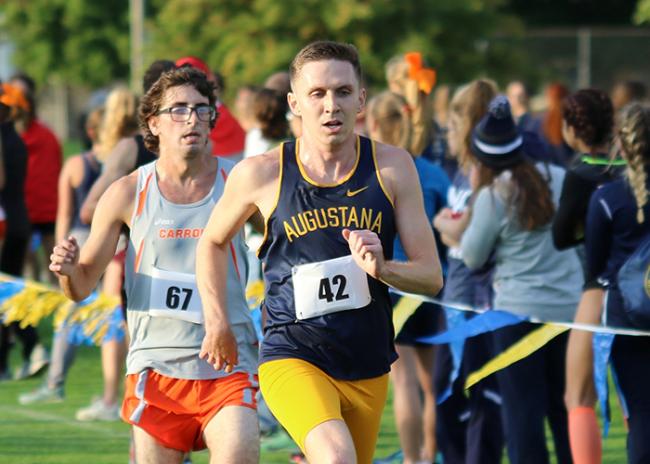 Also, "in a 600-person class, how could I ask for help if I needed it? Thinking ahead to grad school, how was I supposed to establish connections with my professors for letters of recommendation when they wouldn't even be teaching half the time?"
Once he narrowed his list to smaller liberal arts colleges, then visited and applied, he found the perfect place — Augustana, and not only because it was less expensive.
"Augustana offered me what state schools couldn't: small class sizes, personalized attention from professors (all of whom teach classes at Augustana… no TAs), the ability to pursue multiple majors and minors, endless opportunities for career/professional development, a familial culture on the cross country and track teams… and the capability to become the person I knew I wanted to become." 
That capability has brought Verlinden to where is today: in the cognitive neuroscience Ph.D. program at the University of Kentucky.  Because Augustana graduates sometimes find that, empowered by their Augustana experience and connections, the large public university can become the next-step dream school on their career paths.
Strong support, financial and otherwise
At large institutions, research funding often goes to the graduate students; the undergrads don't always receive the same notice or support from faculty.
At Augustana, professors know their students' interests and goals, and can link them to opportunities — including funding for student projects and travel.
One early opportunity for Verlinden was attending the National Conference on Undergraduate Research in Memphis as a first-year student, supported financially by the college's Board of Trustees Fellowship. That experience starting him thinking about his future in research.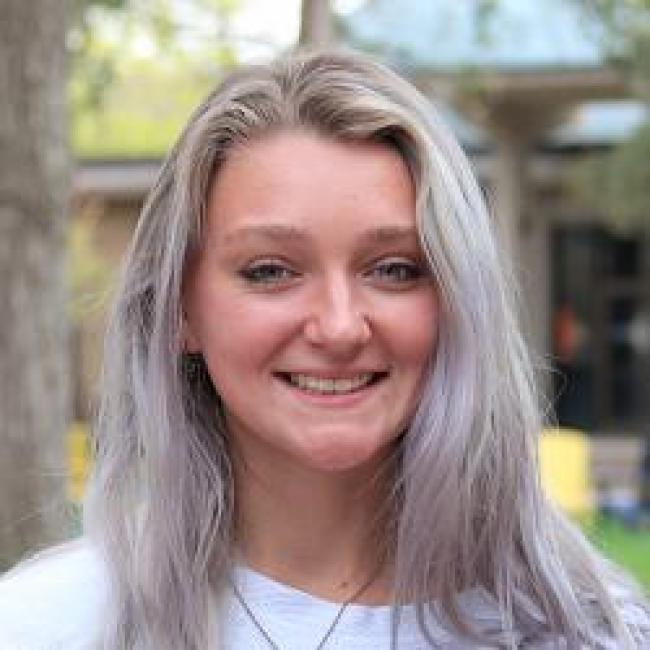 Funding sources are plentiful for Augustana students in their exploration, and a central resource for their success is CORE (Careers, Opportunities, Research, Exploration). One opportunity with vast reach is Augie Choice, providing every student up to $2,000 to support a high-impact learning experience such as research, an internship or study abroad. 
Transfer student Kalli Majewski '21 used her Augie Choice $2,000 to study neuroscience and philosophy during an Augustana trip to Germany. This "defining experience" started her on a career path, with plans for research in creativity and a master's in neurobiology, and the goal of becoming a physician assistant.
But earlier on this path was her decision to transfer from Cincinnati's Xavier University to Augustana. "Going to a different university my freshman year gave me more insight on what I wanted out of a school," Majewski said.
The inspiring community and sense of connection drew her in. When she came to visit a friend and the campus, she heard stories of Augustana experiences.
"The more I listened, the more I became motivated to have similar experiences of my own," she said. "I felt excited for all the things Augustana had to offer."
For Augustana students, the financial aid offer is only the beginning of all the things.