Global Ambassador Program
The Office of International Student and Scholar services closely work with Global Ambassadors and student staff to support all international students and plan programming throughout the year.
OISSS Staff
2021-22 Global Ambassadors
Augustana's Global Ambassadors work closely with the Office of International Student Life to support incoming international students. Many of them are international students or have lived or studied abroad and often in multiple countries.  
The Global Ambassadors lead sessions during International Student Orientation, pick students up at the airport, mentor first-year international students, and plan programming throughout the year.
They help new students adjust to life on campus and in the Quad Cities.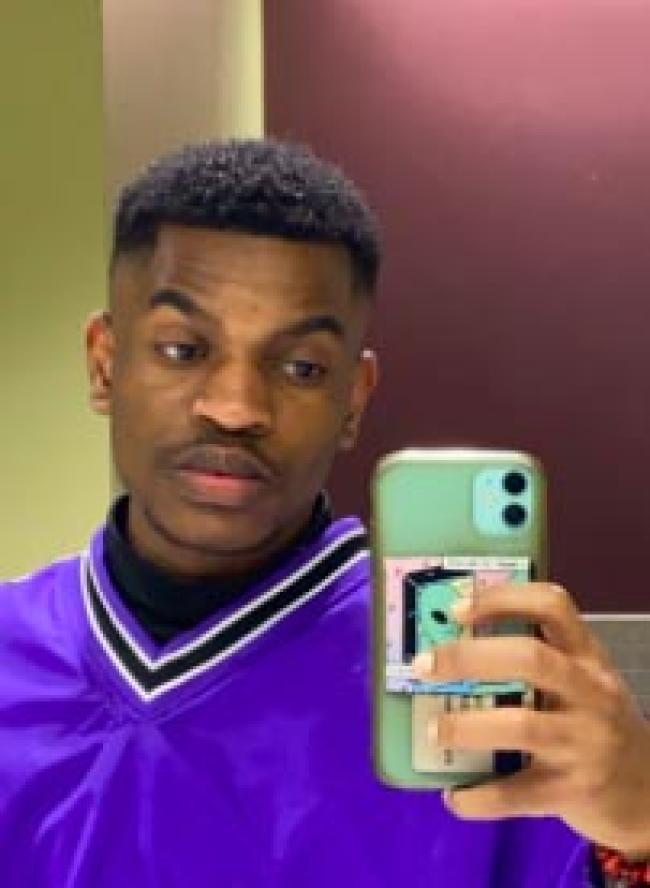 Bobby Nwachukwu
Major: Pre-Medicine/Biochemistry
Rising Class: Junior
Hello Vikings/ Future-Vikings. My name is Bobby Nwachukwu and I am an International student from Nigeria . I am a rising Junior majoring in Pre-Medicine/ Biochemistry involved with the Student Government Association, OISSS, Black Student Union, African Student Union and Soccer club on campus. My hobbies are soccer, skating, gaming and just hanging out with friends. Make the most out of your 4 years at Augie and find yourself.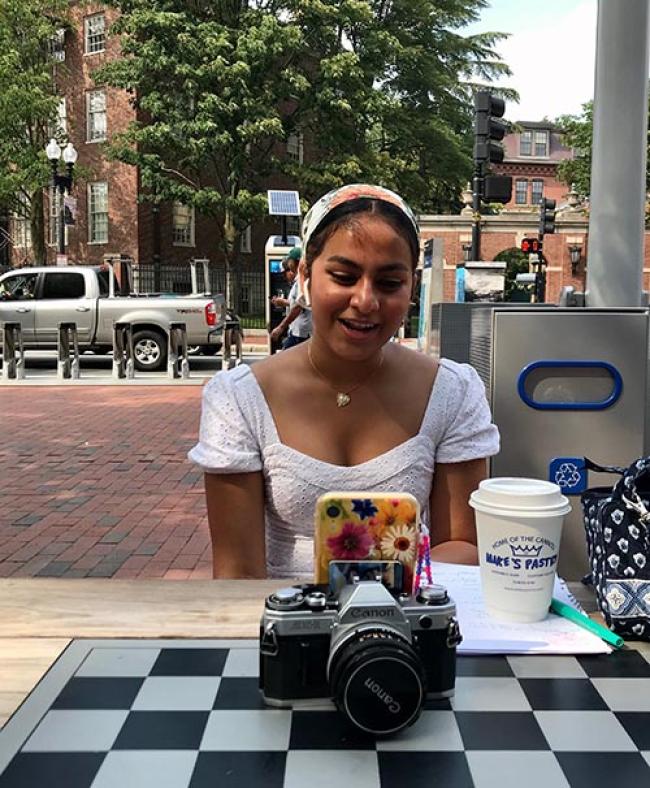 Gavi(nya) Wijesekera
Major: Biochemistry and English
Rising Class: Junior
Hi everyone! My name's Gavi and I'm an international student from Sri Lanka! I'm a part of Augustana Dance Company, SAGA and I start tutoring at the Reading and Writing Center this fall. My favourite insects are bees and I spend most of my free time dancing and taking long night walks with my friends. My advice for all the Augie first years would be that you don't have to have everything figured out just yet. As much as college is about getting a degree and having fun, it's also about learning and growing into your skin. Take time to get to know yourself and the kind of person you want to be. I'm so excited for you guys to start this next chapter of your lives and I can't wait to meet all of you! Please don't hesitate to reach out if you have any questions. See you in the fall!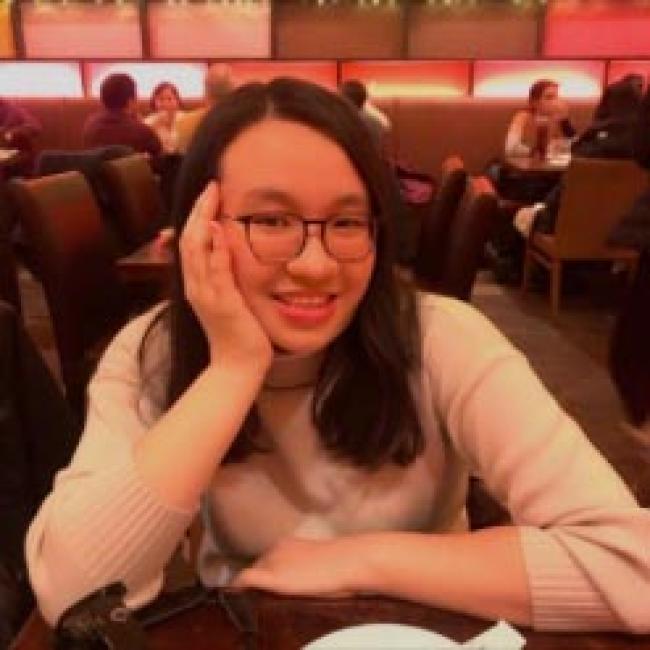 Chi Le
Majors: Accounting, Business Administration - Finance
Rising Class: Junior
Country: Vietnam 
Congratulations for your acceptance to Augustana, and welcome! I am so happy you chose Augustana as your home for the next 4 years! It is a huge decision, and that is why I am here to be a resource to help you make the most out of it! 
I love to talk about astrology, watch gaming streams, watch anime, movies, TV series, listen to music, dance and sing! I also enjoy analyzing characters in the movies that I watch and I love it when I find a character that I can sympathize with or want to be like. Although I am still trying to improve my dancing skill, I am a proud member of UNYK Multicultural Dance Troupe and performing in the showcases has been one of my favorite parts of being in the club (even when I am a big time introvert haha), not to mention I met so many good friends there! I am also involved in Augie's Business Club, and I learnt so much just from meeting Augustana alumnus! 
A new beginning may be scary and difficult at first, academically and emotionally. Either way, don't be scared to reach out! As long as you got that first step done, it already means you are ready! Breaking your own comfort zone only proves that you are closer to success than you think!! While it is important to keep yourself disciplined, remember to treat yourself gently on the way too ;)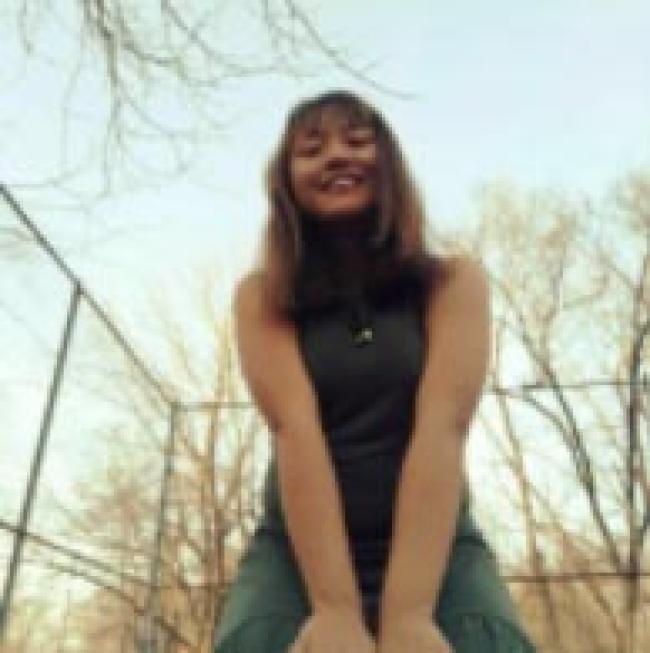 Neuden Gurung  
Majors: Management Information Systems, Data Analytics, and Accounting 
Rising Class: Junior 
Country: Nepal
Hi and congratulations! I hope you all had an amazing summer despite the chaos that's been going on out there (you know what I mean). Anyways, I am looking forward to offering my support and showing you all the ropes to become an Augie Viking. I know it's tough for you all right now but trust me, you will love this place! You will be glad that you came here.
And about me; I see myself as an ambivert who likes to juggle between reading tarot cards, singing, playing the guitar or ukulele etc. Some of you might even dislike my goofy personality. Besides that, I am heavily involved with Alpha Phi Omega as an Alumni Historian, Royal Neighbor Liaison, and one of the Fundraising Chairs (I'll tell you all later how I got 3 positions instead of one, if you wanna know the full story). Not to forget that I am also a Treasurer of the SAGA magazine (hehe). 
Last but not the least, here's what I'm gonna tell you: Augie is gonna change you all into the person that you wanna be and for some of you, it might hit you harder. People might come and go in life. You might mess up or someone might mess you up. However, these circumstances are only gonna mold you into the future version of yourself that you visualize. Or in the process, you might change paths. There is absolutely nothing wrong with choosing either because (like in the song) if it's meant to be, it will be. Just remember that I'm here for you no matter what.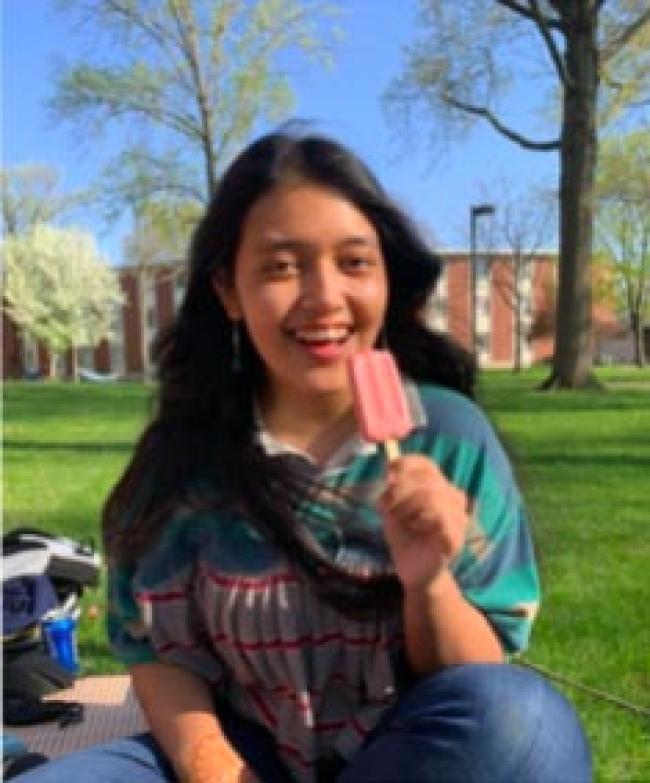 Americus Sharmila Mahatshahi
Major: Pre-medicine
Minor: Anthropology
Rising Class: Sophomore
Country: Nepal 
Hello!! I'd like to extend a very warm welcome to you all and I am so glad you chose Augie to be your home away from home. As an international student myself, I have been in your shoes before and I know how overwhelming it is to come to an entirely different country by yourself away from family and friends. However, as your GA, I want you guys to know that I'll always be ready to help navigate your way through college. 
This is my first year as a GA and I am very excited to meet you guys and hear from you all. As for me, I am an avid reader and I absolutely love anything related to art. I have been playing the violin for seven years and the sitar for two. I love watching documentaries and keeping up with current affairs. Although an introvert, I think I'm pretty funny and easy to talk to so feel free to come to me for any help you need!! 
I cannot wait to begin our journey of growth and I hope you guys can make the best memories at Augie. 
Mobeen Farhan 
Majors: Accounting, Data Analytics, and Business Administration - Management Information Systems
Rising Class: Junior 
Country: Pakistan 
Hello! I am excited to welcome you all to Augustana College. I hope y'all had a great summer and are ready to take on a new road. I know it is always a bittersweet feeling to leave everything behind when coming here to get education but I can assure y'all that Augie is going to be your home for the next 4 years. I can assure you that Augie has a place for everyone!
This is my first year as a Global Ambassador and I cannot wait to see y'all and learn more about each and every one of you once you guys join us here at Augie. 
A little about myself: I am from Rawalpindi, Pakistan and my hobbies include: cricket, soccer, cooking, and reading. My campus involvements are: Member of Beta Omega Sigma and Students Investment Fund and I am a Circulation Student Assistant for Thomas Tredway Library.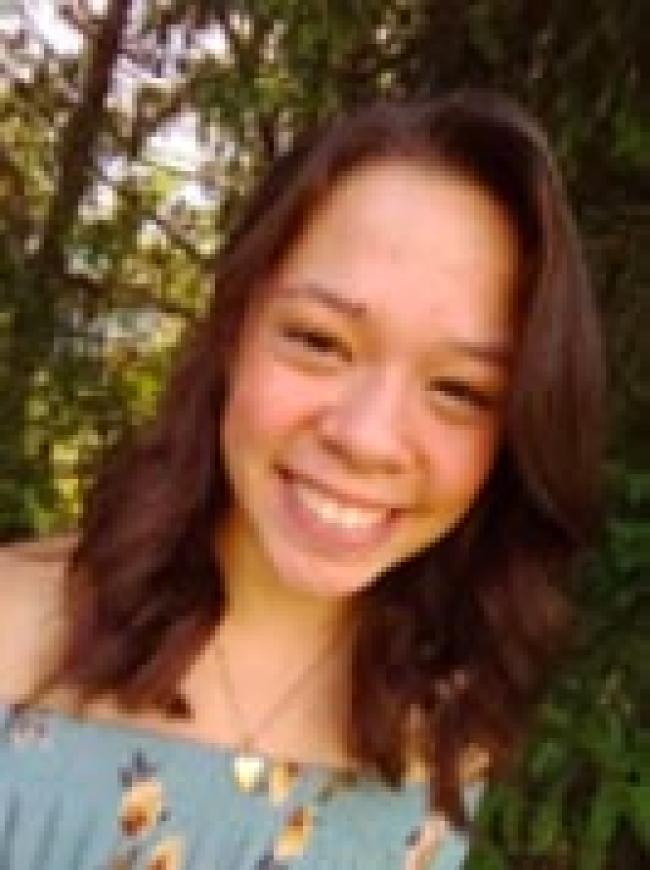 Emily Luming
Majors: Communication Sciences and Disorders and Spanish for Professional Use
Rising Class: Junior
Country: United States
Hi and welcome to Augustana!  I am so excited to meet all of you and get to know you as you start your college adventure!  My name is Emily and I am starting my third year at Augustana.  Unlike the other GAs, my home is a short two hour drive from campus, near Chicago.  My dad's parents migrated from the Philippines and settled in Illinois, and my mom's family has been here for quite a while, so I guess you could say I am as Midwestern as they get :)  As a domestic student and GA, I hope I can be someone you all can come to for support, whether that be with questions, concerns, or if you just need someone to talk to on a bad day (or on a good day too!).
I am a Communication Sciences and Disorders and Spanish double major, and I am hoping to add a linguistics minor this year too!  I work in the Reading/Writing Center, am involved in InterVarsity Christian Fellowship, and dance with UNYK, the multicultural dance troupe here at Augie.  I absolutely love watching movies and long walks around campus, but my favorite way to spend time is with my friends. Along with having the opportunity for an amazing college experience, I do want to say that you will meet the absolute best people here at Augie.  
With that said, my first piece of advice for you as you begin this journey is to not be afraid to put yourself out there!  I am very shy, so I know how challenging it may be to take the leap and try new things.  But you have already made the first step of choosing Augustana, so I believe in each and every one of you!  The other GAs and I will be there to support you every step of the way.  I do sincerely hope to get to know each of you in the fall, and I wish you the best for the 2021-2022 year and beyond :)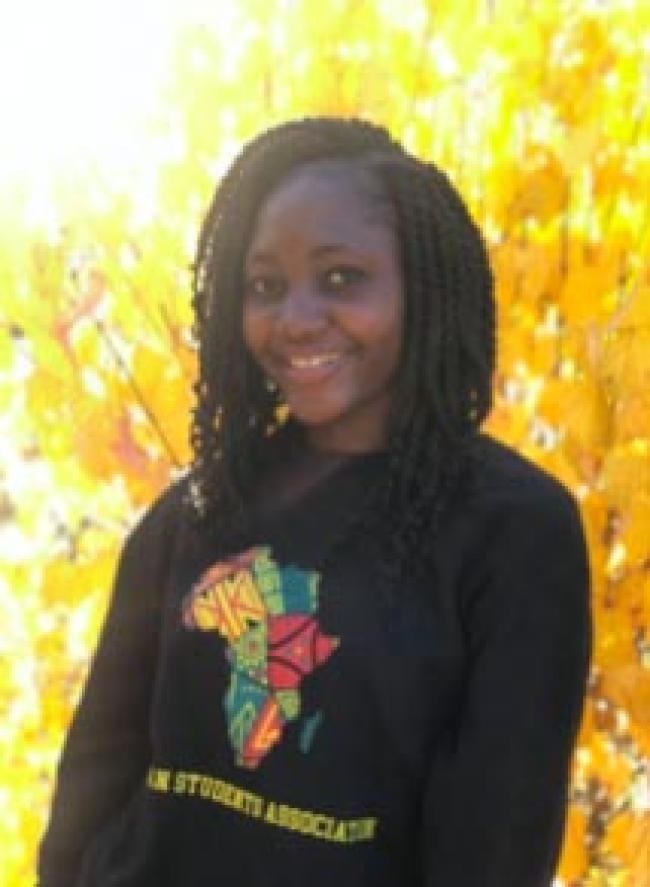 Marthalyn Zarwolo 
Major: Pre-Medicine
Rising Class: Junior 
Country: Liberia
Hello wonderful people, congratulations for taking such a bold step to join this family and I promise you will not regret it.
My name is Marthalyn N Zarwolo, an international student from Liberia, West Africa. I am very passionate about helping others, which is one of the reasons I am pursuing a career in the medical field. Some of the things I love to do are singing, volunteering, going on adventures, traveling, watching movies, and being around people--basically talking. I am also a good listener, so you can always count on me whenever you need ears. I am not an extrovert, neither am I an introvert--I can be a little bit of both. However, I get along easily with people once we both get comfortable enough, so no worries.
College can be overwhelming, and transitioning to a new environment can be hard too, but I am always glad to help. Another thing you should always keep at the back of your mind is you have an entire support system, literally a family, so you need not to stress.
Once again, I am glad you made it at Augie and I look forward to getting to know you all and going through your entire first year with you.
Welcome to Augie!!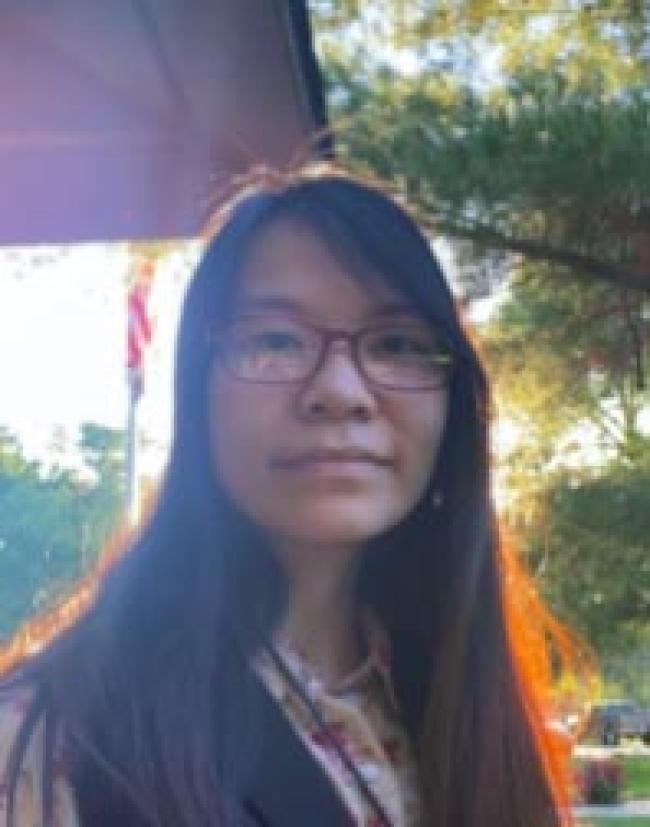 Linh "Virgil" Ngo
Major: Marketing
Minor: Graphic Design
Rising Class: Junior
Country: Vietnam 
Guten Tag ("Good day" in German)! I am delighted to give you - incoming international students - a warm welcome to Augustana College. My name is Linh, but feel free to call me Virgil (it's pronounced vur-jl). I am majoring in marketing with a minor in graphic design. 
I am fascinated by learning about new people, cultures and especially languages so don't hesitate to come up and start a conversation with me. About myself, I love taking pictures, trying out cooking recipes, and over-analyzing movies or philosophical matters. On campus, I am involved in the Augustana Student Government Association, Augustana eSports, Advertising Developers, the Observer and Vietnamese Student Association.
As a Global Ambassador, my personal mission is to provide you with as much assistance as possible so you can have a meaningful, exciting and yet, safe experience in the United States. I hope that I can become a positive impact and help you get through your first year of college smoothly. I understand that we all have our own story and I would like to learn more about you. Once again, I am overwhelmed with joy that you have made an amazing choice to pursue higher education in Augustana. I can not wait to meet in person and give you a big hug. 
Best of luck to your new chapter in life.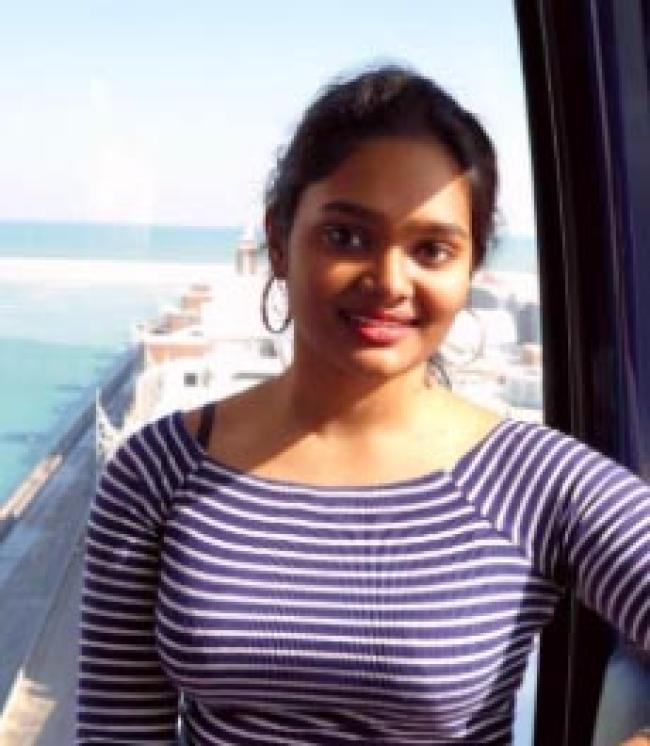 Siksha Ramchurn    
Majors: Biology and Public Health 
Rising Class: Junior 
Country: Mauritius 
A big welcome to the international students class of 2025! I am glad that you have made the decision to study at Augie and we are here to make this experience of yours a wonderful one! 
I am a rising junior and I will be one of your Global Ambassadors this year. I love meeting people and making new connections. I love spending time outdoors and watching sunsets. I really enjoy swimming and I am involved in water polo on campus. I am currently a Campus Visit Coordinator Assistant on campus as well as an Admissions Student Ambassador. I would love to give you a tour around campus!
I wish you guys all the best for your new journey that has begun. I am sure that you have made the best decision!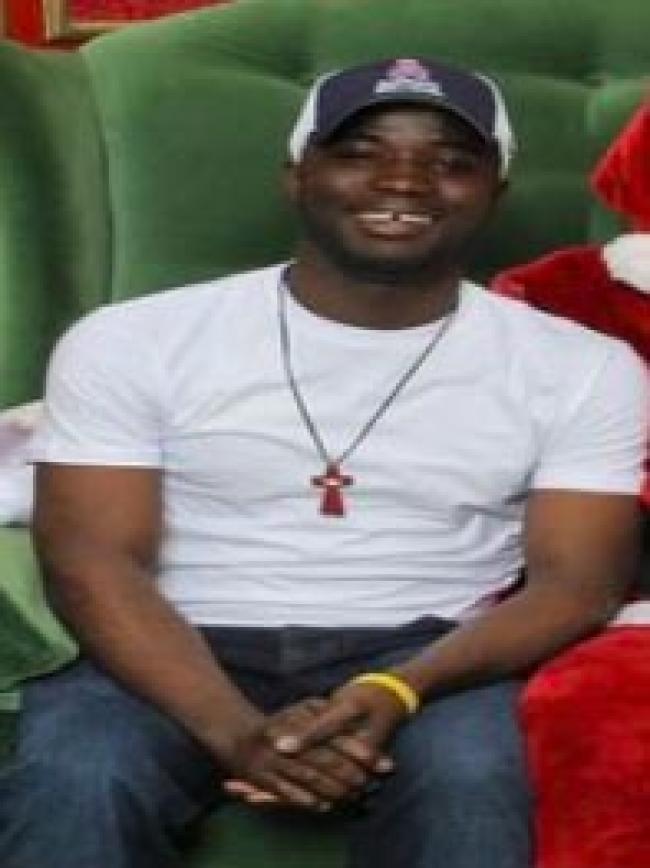 Muntari Shadrick Whabyely
Major: Geography
Minor: Economics
Rising Class: Junior 
Country: Liberia 
Hi all! My name is Muntari Shadrick Whabyely, but I go by Muntari. I am a rising junior student from Liberia, West Africa majoring in Geography with a minor in Economics. My long-term educational objective is to become a professional economist in the future and return to my home country to give back as an Economic Researcher. This ambition flows from my concern for the well-being of others and the continued economic freedom of poor people globally and most especially in my home country. Along this line, I want to become an Economic Researcher to conduct research and formulate plans that will regulate economic activity and accelerate growth in my home country. 
To make this dream become a reality, I chose Augustana College among other schools I got admitted to because I wanted an environment that could nurture my skills and provide me with lots of opportunities of which Augustana continues to give me. Besides, at Augie, there is respect and admiration for one another regardless of ethnicity and status. These relationships and genuineness are present among everyone I have interacted with since joining this community. Above all, Augustana has provided me the space to grow and learn in a way that I originally anticipated, and hopefully, by the end of your first year, you will be able to experience that too.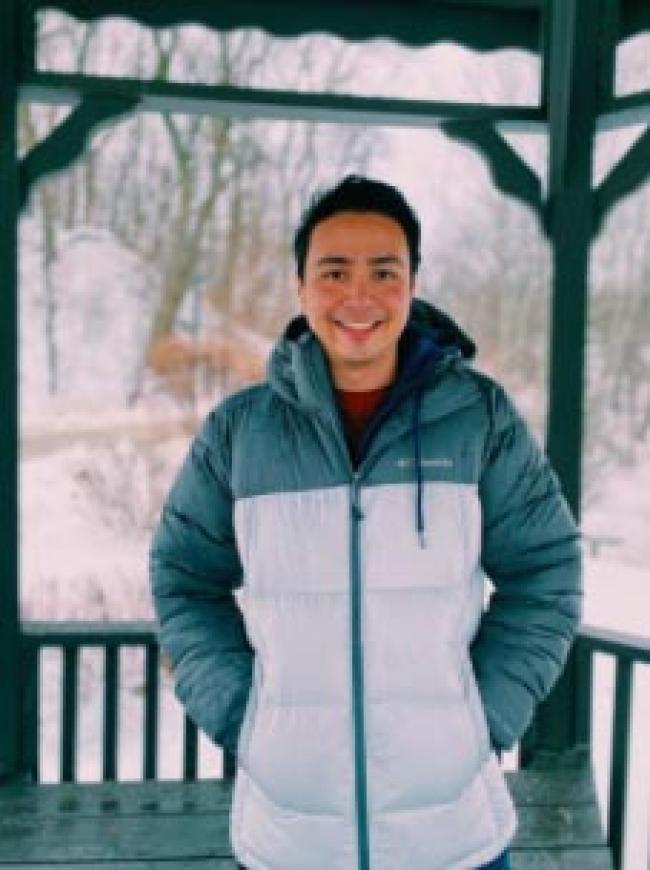 Luis Navarrete
Majors: Communication Studies and French
Rising Class: Sophomore
Country: El Salvador 
Hello everyone, and welcome to Augie! My name is Luis and I'm an international student from El Salvador. I'm 21 years old and I can say that coming to Augustana has been one of the best decisions I've made. Everywhere you go you see a friendly face, and since our campus is not incredibly huge, you get a chance to connect with practically everyone. I became a Global Ambassador to keep making connections, learn from other incoming students, and to make Augie feel like your home away from home, because in the end it does become your second home! Feel free to reach out and contact me if you have any questions or concerns, or if you just want to chat!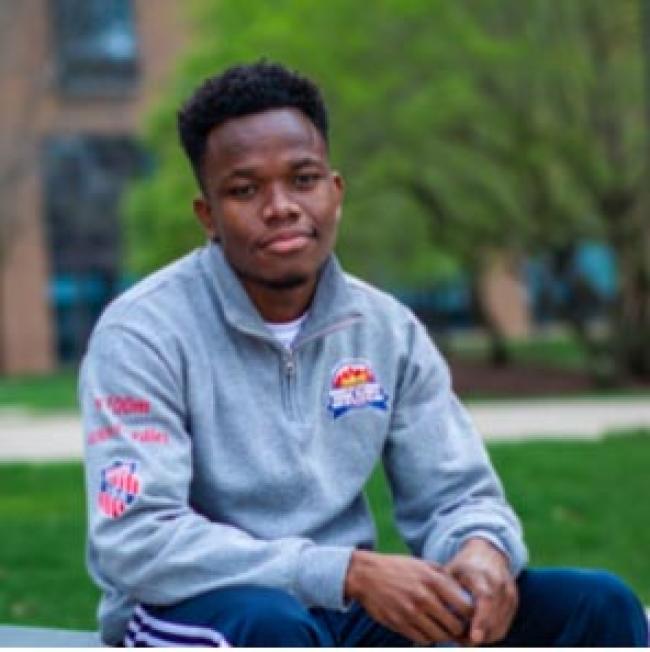 Silas Gilklay
Majors: Public Health, Environmental Studies
Rising Class: Junior
Country: Liberia
Hey! Congratulations on your acceptance and welcome to Augie. It was a good decision you made to join our community and I can assure you that Augie will be a place you will miss even after you leave. We are a small community with plenty of resources and connections to help you excel in college.
Like many international students, two years ago I left my family, friends, and all the things so dear to my heart for a journey I have not taken before. I was sad and I had nothing to fall back on when I arrived: the weather, food, people, and cultural differences. However, I kept challenging myself to face the reality of being away from home, explore life on campus, and even build connections with people from different backgrounds. And yea, I'm well connected on campus now. I know that position you are in right now and the sour taste of leaving everything behind, but you will grow here. Put a beautiful face on the experience that you are imagining right now and embrace it with confidence. You will succeed and you will meet good and caring people at Augie. Go with the flow and just don't push yourself too hard. Everything will fall into place as long as you have smart goals for yourself. Therefore, I'm encouraging you to use your flair, your talents, and determination to succeed at Augie. You are a whole gem in our community. We need your presence because it's a formidable addition to our student community. Don't be afraid, the turf is for everyone and I would love to be your coach. Remember, Vikings always do good. You're a Rockstar! Hope to see y'all in the fall.
2021-22 Office of International Student and Scholar Services (OISSS) student staff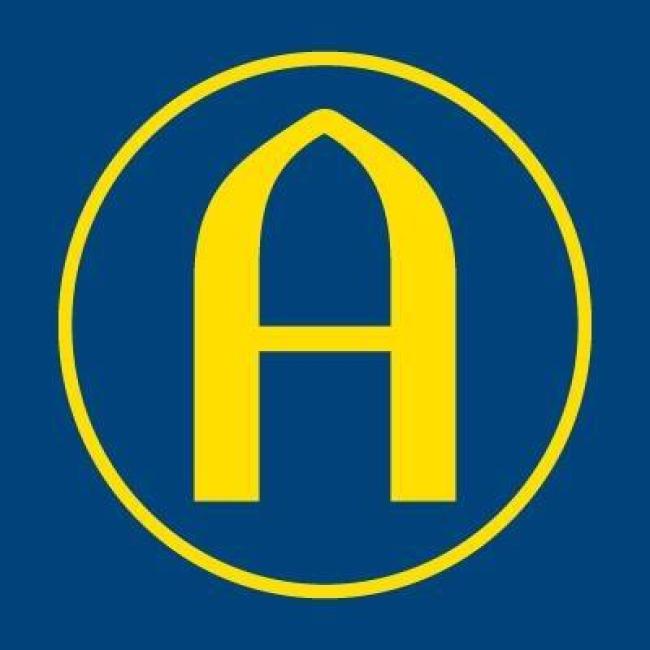 Lamrot Kebede
Major: Undecided
Rising Class: Sophomore 
Country: Ethiopia
My name is Lamrot Kebede, I am an international student from Ethiopia studying my first year at Augustana College. My hobbies include reading fiction, mainly mystery or romance, volunteering, experimenting with make-up, and cooking. I'm passionate about helping other people so I have participated in many volunteer organizations back home and I plan to do more in my future here at Augustana. I am participating in several student organizations on campus; these include; African Student Association, Ethiopian Student Association, LOVE Organization. My goal at Augustana College is to be able to pursue my studies in order to help my country in the future. 
''You can't use up creativity. The more you use, The more you have ''  Maya Angelou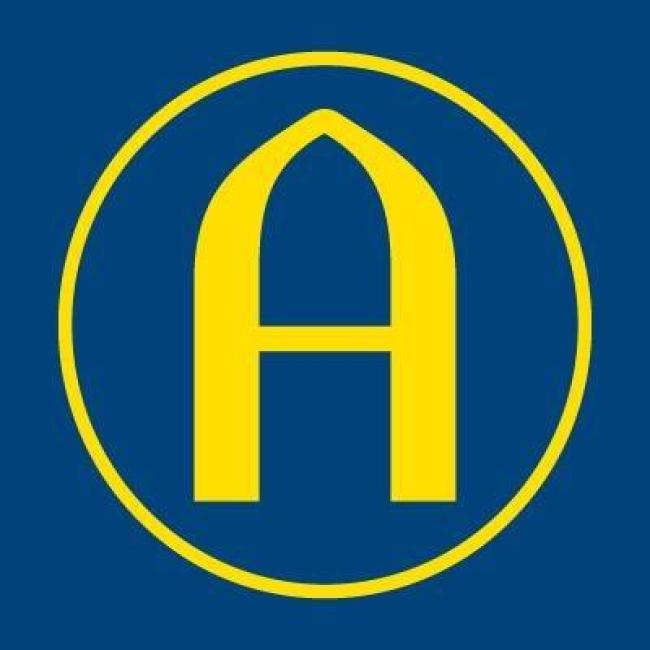 Aakash Manandhar
Majors: Marketing, Data Analytics, MIS(Management Information Systems)
Minor: Computer Science 
Rising Class: Senior
Country: Nepal
My name is Aakash Manandhar. I am an International Student from Nepal and currently a senior. I am majoring in Marketing, Data Analytics and MIS(Management Information Systems) and have a minor in Computer Science. I love to go around taking pictures and playing guitar in my room. I am also a foodie who loves to try new cuisines and recipes and often cook. I love to learn about different cultures and traditions and love to share mine with others. 
I hope to be an entrepreneur and a leader, helping others grow along side me in the future.
Someday I want to be able to say I have traveled the world.
"Never let your memories be greater than your dreams" Douglas Ivester 
"A mind that is stretched by a new experience can never go back to its old dimensions" Oliver Wendell Holmes
"The world is a book and those who do not travel read only one page" Augustine of Hippo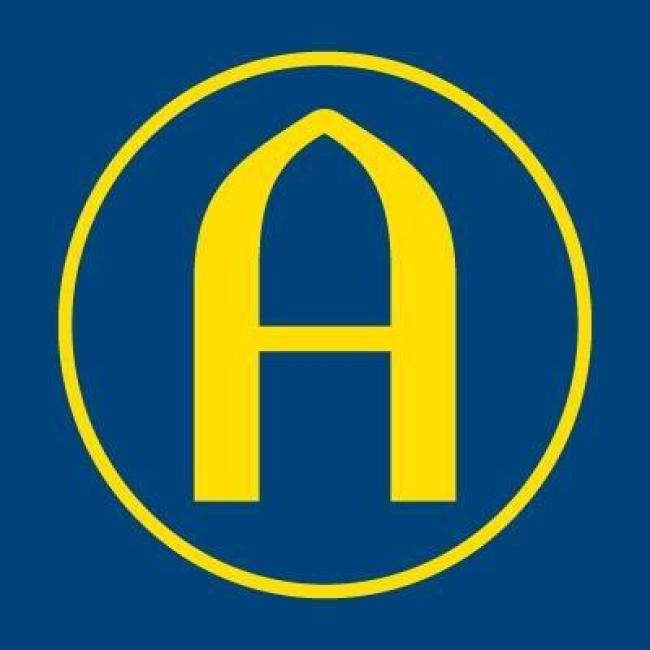 Van Bui
Major: Applied Mathematics
Rising Class: Sophomore 
Country: Vietnam
Hi guys! My name is Van Bui and I am a rising Sophomore with an Applied Math major and a French minor. I am currently working as a Summer Intern Staff for the OISSS with Saghi, Aakash, and Lamri. I first came to the US at the age of 14 to pursue education. I spent two years in Texas and three years in Mississippi before choosing Augie as my next home. I love traveling and exploring different places which include New Orleans, Orange Beach, and Chicago as my top 3 in the U.S. 
"If I cannot do great things, I can do small things in a great way" - Martin Luther King Jr.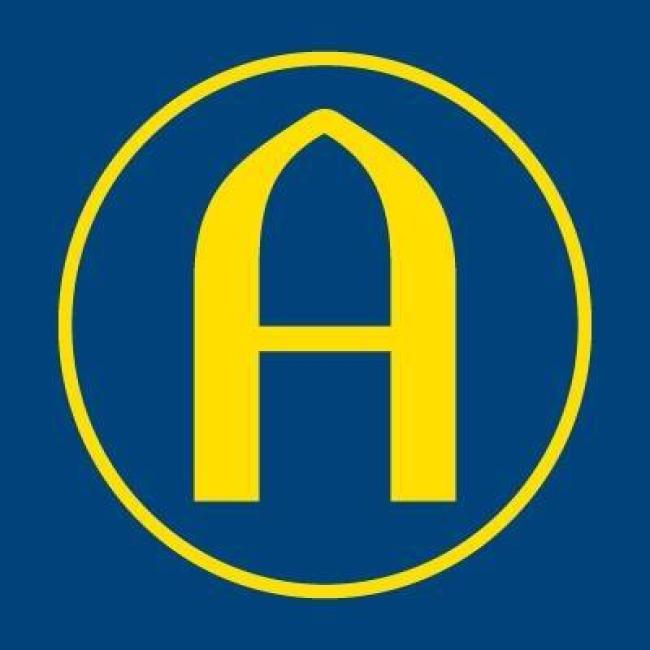 Saghi Rokneddini  
Major: Biochemistry
Rising Class: Sophomore
Country: Iran
Hey Everyone and Welcome to Augie, 
My name is Saghi Rokneddini and I am a rising sophomore and an international student from Iran. I'm an Admissions Ambassador at Augie and will be a Community Advisor in first-year residence halls this coming academic year. I am also a Summer Intern at OISSS and will hopefully get to work closely with the incoming international student body this coming year. I have been in the States for four years and went to Wayland Academy, a boarding high school in Wisconsin, sophomore through senior year. I have absolutely enjoyed every second of my time here in the U.S. and have experienced highs and lows, but learned from every experience and treated it as a blessing. I have met lots of amazing people who I know are there for me when I need them and don't hesitate to encourage me to become the best version of myself. My advice to all of you is to take on challenges, get out of your comfort zone, and work hard for your goals. Try to build a support group of friends, classmates, and faculty who will lead you in the right direction. Don't get discouraged if times get difficult and always remember that having the courage to fly thousands of miles away from your home and families is a blessing not everyone might have. I cannot wait to meet you all and please don't hesitate to reach out to me for anything.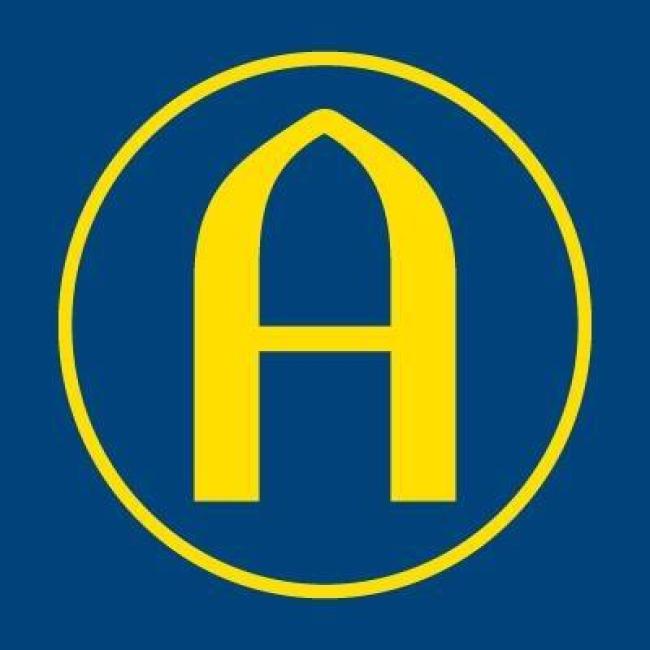 Dina Marin
Majors: Accounting and international business
Rising Class: Senior
Country: Nicaragua
 
Hey guys! First of all, congratulations on making the best decision of studying abroad and coming to Augustana this fall! I can tell you from experience that even though it is nerve-wracking to start this journey, it will be one you will never regret. 
I am currently an upcoming senior, and this is my second year as student staff. I am beyond excited to start this journey with you guys and help all of you with the many things that I know can come up while adapting to a new country. The things I enjoy doing the most are cooking, exercising, watching movies, and getting to know new people. I have enjoyed getting to know the quad cities and the Midwest, as I enjoy traveling and getting to know new things. 
I can't wait to meet all of you and to hear about the amazing things you will do! I can promise you the experiences and people you are about to encounter will be some that you will never forget.
 
Destined Darlington Sehgbean Jr.
Majors: Political Science and Communication Studies
Rising Class: Sophomore
Country: Liberia
Hi Vikings (I call you "Vikings" because I consider you as one of us now)! My name is Darlington but I go by Destined. I am a rising junior and my majors are Political Science and Communication Studies. I also have my eyes set on international law after completing my undergraduate degree in a few years. 
Just to give you a snapshot of myself, I am a first generation student from Liberia, and I came to study in the U.S. through the generous help of a non-profit organization in my home country called SMART Liberia. On campus, I am pretty much involved in different things, but I will touch base on my leadership roles on campus and how everything I do is about making college life easier for students like yourself. 
Currently, I am working as a student staff for the Office of International Student and Scholar Services (OISSS) and the Office of International Off-campus Programs (IOP). My role in OISSS is basically to come up with programs that elevate the talents and concerns of international students across campus. One of such programs is the International Street Fest, which has been a tradition at Augustana that gives international students the chance to showcase their talents and unique cultures to the campus community through fashion, dance, poetry, music, and so much more. Beyond that, I am also an advocate for international students and I have represented the interest of my fellows as international senator of the SGA.
Based on my background and all of what I do on campus, I can definitely be a great resource for you to help you navigate through all the cultural shocks that  might  come up. I will be more than happy to help you acclimate to Augustana College and your new environment in the USA .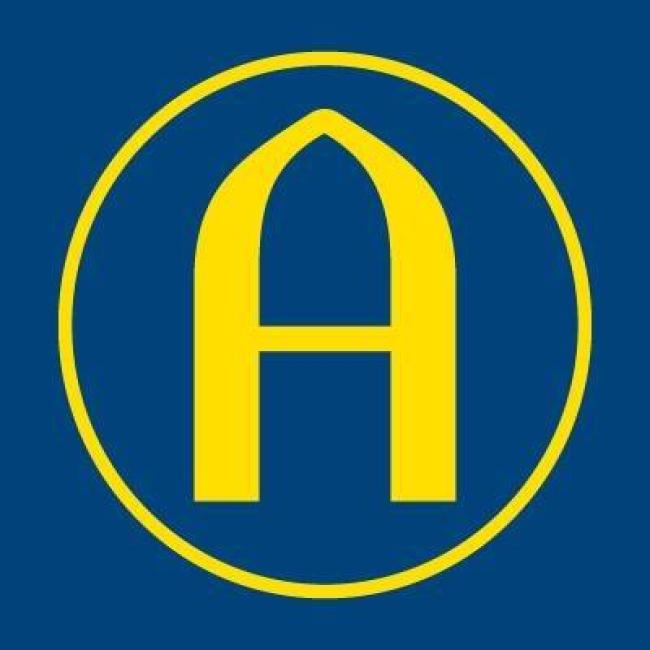 Etta Brooks
Majors: Sociology and psychology
Rising Class: Senior
Country: Liberia
Hello, wonderful incoming international students, I am super excited to meet all of you and wholeheartedly welcome you to Augie! 
My name is Etta Brooks. I am from Liberia, West Africa. I love getting involved in programs/clubs on campus that are both fun and impactful. I am involved in SGA as the Social Science Senator and a member of the African Students Association. I love music, reading, writing, and dancing (though I am a terrible dancer!). I am also passionate about understanding international students' perspectives and experiences to provide them with a satisfying learning environment where they can lead and succeed. 
Despite the cultural shock you may encounter as a new international student, I can assure you that you will find your Augustana experience worth it. There are lots of diverse student clubs to get involved in, amazing professors, and of course, many students like myself who will become your friends, support system, and cheerleaders. 
Cannot wait to meet all of you!! Please, never hesitate to reach out for assistance, a hello or just a chit chat.