Global Ambassador Program
The Office of International Student and Scholar services closely work with Global Ambassadors and student staff to support all international students and plan programming throughout the year.
OISSS Staff
2022-23 Global Ambassadors
Augustana's Global Ambassadors work closely with the Office of International Student Life to support incoming international students. Many of them are international students or have lived or studied abroad and often in multiple countries.  
The Global Ambassadors lead sessions during International Student Orientation, pick students up at the airport, mentor first-year international students, and plan programming throughout the year.
They help new students adjust to life on campus and in the Quad Cities.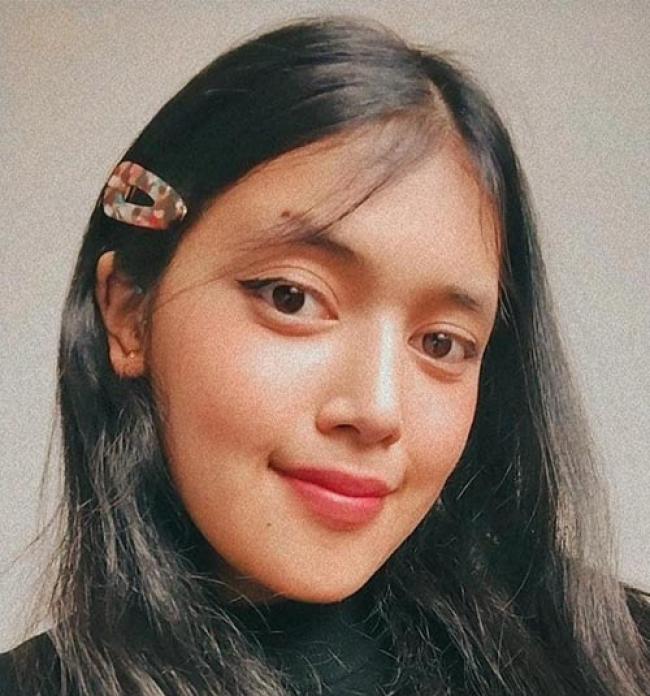 Americus Sharmila Mahatshahi
Major: Pre-medicine
Minor: Anthropology
Rising Class: Junior
Country: Nepal 
Hello International Vikings!! I'd like to extend a very warm welcome to you all and I am so glad you chose Augie to be your home away from home. As an international student myself, I have been in your shoes before and I know how overwhelming it is to come to an entirely different country by yourself away from family and friends. However, as your Lead GA, I want you guys to know that I'll always be ready to help navigate your way through college.
This is my second year as a GA and I am very excited to meet you guys and hear from you all. As for me, I am an avid reader and I absolutely love anything related to art. I have been playing the violin for seven years and the sitar for two. I love watching documentaries and keeping up with current affairs. Although an introvert, I think I'm pretty funny and easy to talk to so feel free to come to me for any help you need!!
I cannot wait to begin our journey of growth and I hope you guys can make the best memories at Augie.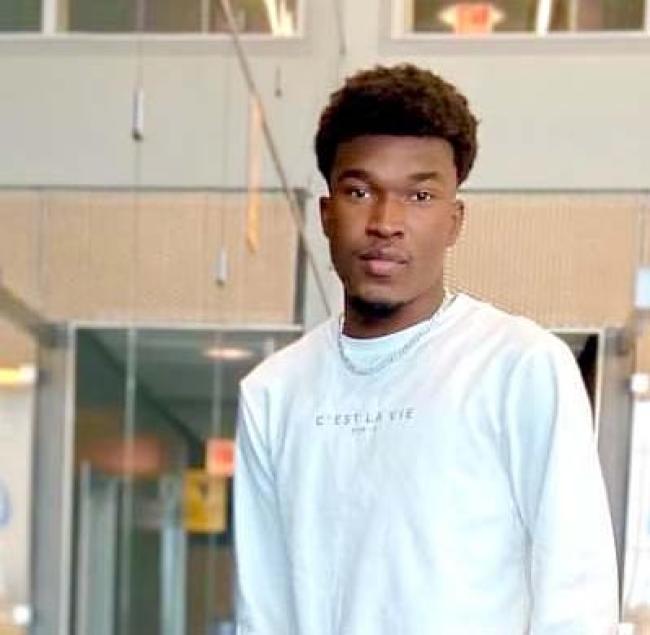 Lentz Pierre
Majors: Biology and French
Rising Class: Sophomore
Hello!! It is with a lot of happiness and excitement that I welcome you guys to Augie as new first year international students. Being an international student myself, I can relate to how excited and even anxious you may be feeling coming to a new country and get ready to live a whole new experience that you must go through in order to achieve your goals. As your GA, I'm here to assist you, to communicate with you and guide you around on campus.
This is my second year at Augustana and my first year as a GA and I'm very involved in many activities on campus such as the French Club, part of the board of the African Student Association and so many more…Like I said I'm here to assist you so never hesitate to communicate with me, I'm very easy to talk to. I believe together we can make your first year a success both academically and socially. I can't wait to meet you guys and help you overcome your first year of college...Trust me you will have a lot of fun and make a lot of memories.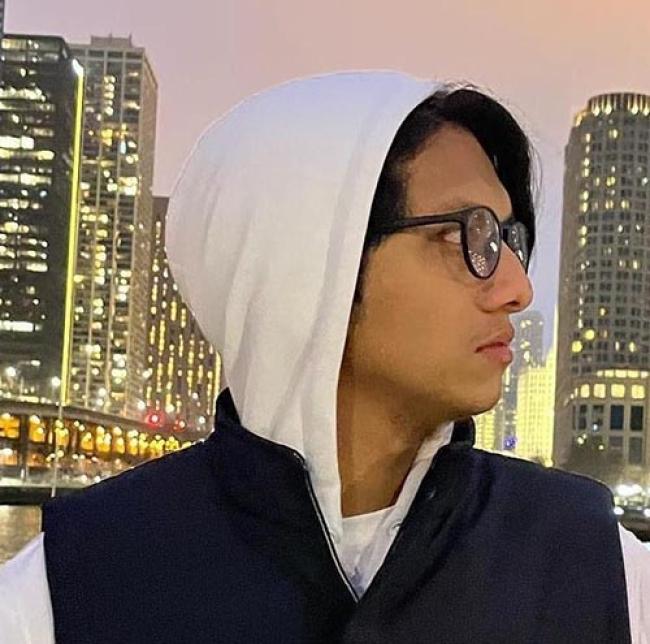 Nabindra Karki
Major: Data Analytics
Rising Class: First year
Country: Nepal
Hello Vikings! My name is Nabindra Karki, an international student from Nepal. Y'all can call me Nabi. First of all I'd like to welcome you to Augustana and am so glad to know that you committed yourself to Augie. Along with the excitement of arriving on campus and beginning your first semester, you guys might feel a bit uneasy to adjust with the environment. Being in the same spot as you are today and having faced most of the cultural shocks and differences, I'm here as a GA to help you to maneuver through those difficulties and make the most out of your time at Augie. Being handed the GA role for the first time, I am thrilled to meet and get to know y'all.
My hobbies include playing soccer, cricket, video games and Netflix. Feel free to hit me up whenever you guys need someone to play soccer with and if you feel any difficulties during your time as a Viking.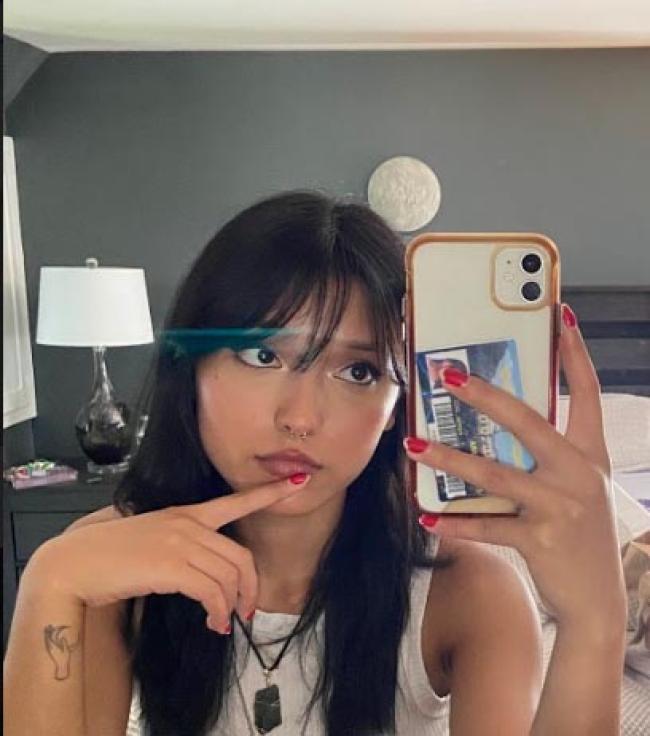 Josie Banjara
Majors: Psychology and Business Administration-marketing
Minor: Sociology
Rising Class: Sophomore
Country: Nepal
Hi, incoming class of 2026, my name is Josephine Banjara but I'd prefer to be called "Josie". I am eager and enthusiastic about meeting you guys. I am an international student from Nepal although I grew up in Jersey City, New Jersey. Settling in a new environment can be frustrating when you don't have any idea about your surroundings and we as your GAs are here to help you mingle with these new surroundings and help you settle here at Augie with ease.
I believe that I am really easy to talk to so if you guys ever feel a need to talk to someone, I will always make sure I make time for you all. Besides just getting adjusted to new surroundings, we all want to make sure that you all are doing good mentally, physically, and emotionally. Besides being a GA, I am a marketing chair for NSA, involved in Office of student life (OSL), an active member of Chi Omega Gamma sorority, and am involved in various clubs like Unyk dance Troupe, HerCampus, Business Club, and Photography Club.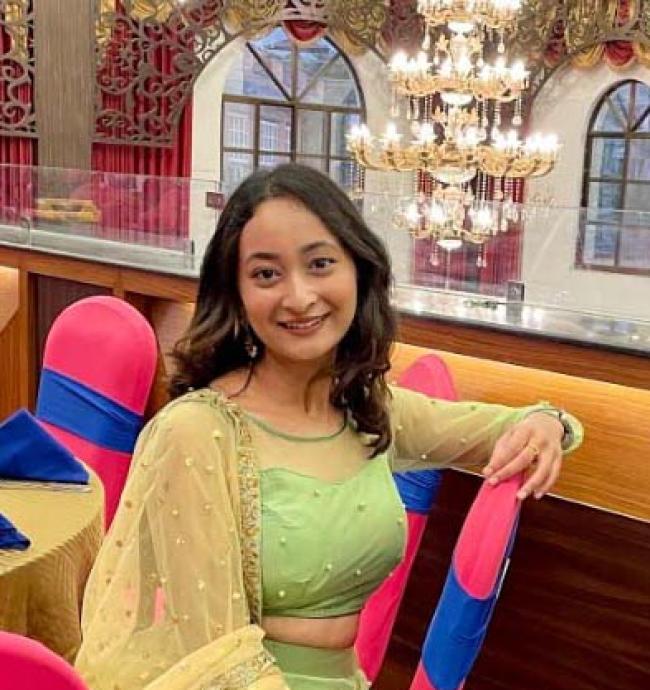 Stuti Shrestha
Majors: Data Analytics and Applied Mathematics-computer science
Minor: Multimedia Journalism and Mass Communication
Rising Class: Sophomore
Country: Nepal
Hey Vikings! I'm so glad that you all chose Augie to be a part of your journey. I'm from Nepal so when I came here, starting a new life with a new culture was super challenging. Attending events and communicating with my GA and mentors made it easier for me to succeed in Augustana. That's why I want all of you to know that I am always here if you guys need me.
I am a people person so I would be down to have conversations anytime. I like to stay busy so I am super involved on campus. I am on the Greek Council Executive Board, Homecoming Chair and in the Office of admissions. I have also worked for the Office of Residential Life and The Observer. If you guys want to know anything related to these fields then please don't hesitate to ask me.
This is my first year as a Global Ambassador and I hope I can help you guys settle and make memorable experiences.
Samah Bouaraoua
Majors: Marketing and International Business
Minor: Communication Studies
Rising Class: Sophomore
Country: Morocco
Hey Vikings! It gives me great joy and gladness to be with you in this academic session. My name is Samah Bouaraoua, in Arabic, my first name stands for Forgiveness. However, everyone here calls me "Sam" because it's easier to pronounce, I kind of like it, it's cute :)
I was born on the 3rd of March 2003 (iconic I know) which probably explains why my lucky number is 3. I was born and raised in Morocco, an Arab country that was once a French colony, so as a result, I can fluently speak both French and Arabic, with English being my third language.
If I were to pick three favorite hobbies of mine out of the many I have, I would definitely pick reading (it's free therapy trust me), cooking/baking, and making killer lasagna by the way. Finally, I love anything music-related, you'll always find me with my AirPods on lol.
I love animals so much! We have a cat (kitty) and a dog (Luka) at home, they're super adorable. My friends refer to me as an "Uncertified Therapist" so if you ever have a problem or simply want to talk and vent to someone, I've got your back, we're all in this together.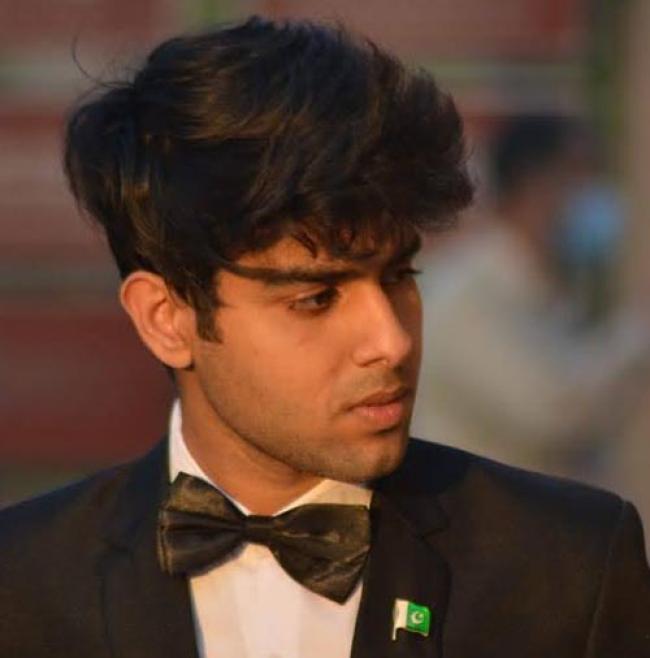 Soban Hassan
Majors: Computer Science and Data Analytics
Minor: Graphic Design
Rising Class: First year
Good day nuggets! I hope all of you are doing fine. You people are about to start one of the most interesting journeys of your life, and as your GA, I'm very happy to welcome you and assist you to compromise in this new environment. As an international student myself, I recognize the technique may be a little overwhelming, but rest assured, I will try my best to make your university life amusing and memorable.
This is my first year in college and my first time as a GA too. A bit about me: I'm a part of the Augustana Web Guild Club and love coding and playing with different programming languages. I spend most of my time playing video games and scrolling memes on social media. I myself make memes too and would really like it if you people shared a few with me. Though a bit introverted, I'm quite smooth to get along with. I have been living away from my home for more than six years and I'm pretty aware of the hardships you might face and my experience has added me to the quality answers to address them. So feel free to reach me out as I will usually be there to help you all. I am positive you people will have loads of fun, make a lot of friends and memories right here. Looking forward to seeing you guys soon!