Global Ambassador Program
The Office of International Student and Scholar services closely work with Global Ambassadors and student staff to support all international students and plan programming throughout the year.
OISSS Staff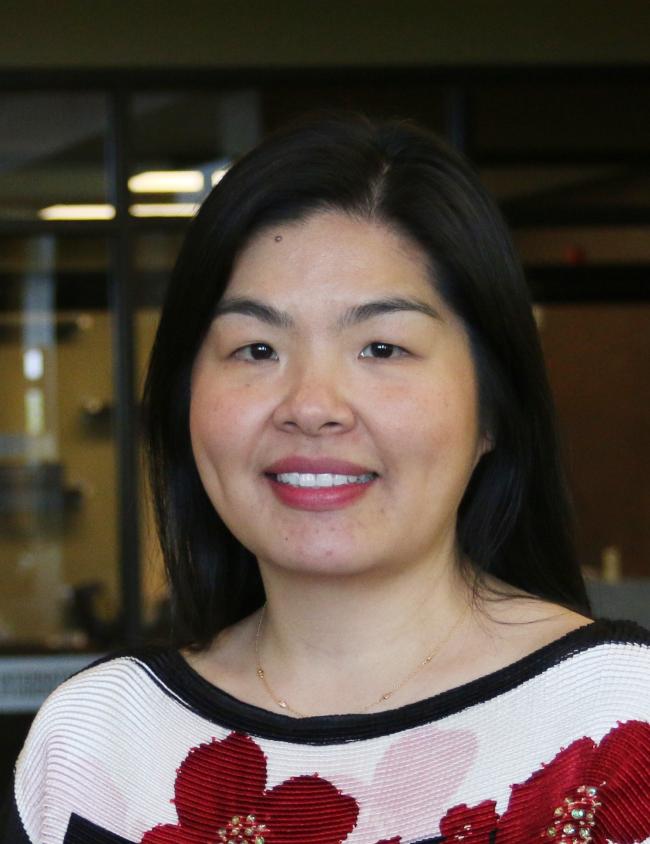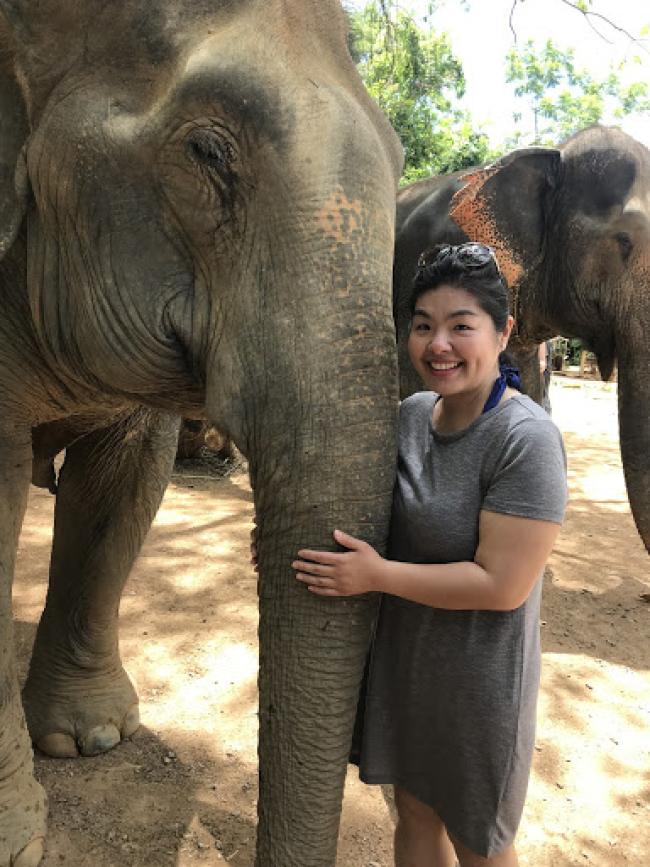 Xong Sony Yang
Director, Office of International Student & Scholar Services 
Nyob Zoo ("Hello" in my native Hmoob language)! Warmest welcome to our incoming OISSS "nuggets!" I'm Xong Sony. I'm originally from Milwaukee, Wisconsin, U.S.A. - Go Brewers! Go Packers! I began working with OISSS in May 2019. I received my B.A. in international studies from Missouri Southern State University- Joplin and my M.S. in college student personnel administration from the University of Central Missouri- Warrensburg. I speak Hmong, English, and Japanese. My background includes International Student and Services; Study Abroad; ESL; Professional Hmong interpreter' 2011; consultant in the medical, health care, legal field and the bureau; and trainer as it relates to cultural awareness, stigmas, and cultural transitions.
I love exploring new places and I continue to be inspired when I travel and meet others. I love tasting food and I gain perspective when I take part in different cultures and experiences. I've lived in Japan and traveled internationally for work, fun, and mission trips to the Bahamas, British Virgin Islands; Canada- Montreal, Toronto, and Windsor; Costa Rica, Curacao; Dominican Republic; Grand Turk; Italy; Thailand, and across the U.S. In my spare time, I like to bike; taste test all my baking goodies; explore vineyards and wineries; practice photography and make time for gratitude and zen- Namaste!
I am passionate about intercultural communication, refugees, cultural identity, holistic approaches to gaining perspective, and bridging cultural gaps.
It is a pleasure to work with international students and I look forward to meeting you soon.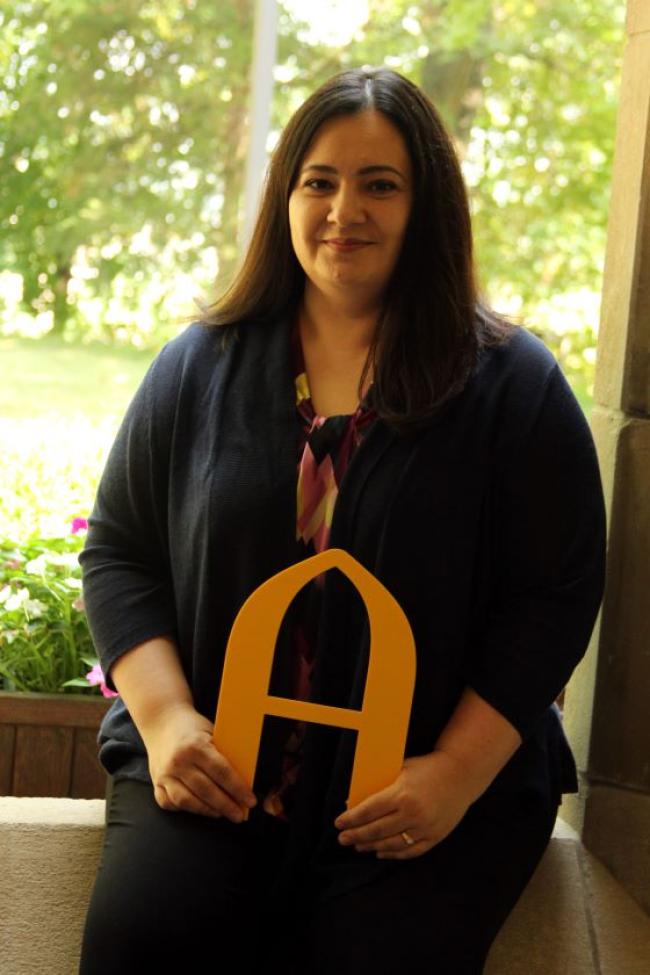 Juanita Treviño Perez
International Student Advisor
Juanita specializes in immigration advising. She is the international student advisor and serves as the designated school official (DSO) and works closely with international students on visa issues ranging from government paperwork and student status issues to visa interview preparation and other questions revolving around students' legal status in the US. 
Her office is located in the Gerber Center in Gavle 4. She is eager to welcome the incoming international class of 2024.
2020-21 Global Ambassadors
Augustana's Global Ambassadors work closely with the Office of International Student Life to support incoming international students. Many of them are international students or have lived or studied abroad and often in multiple countries.  
The Global Ambassadors lead sessions during International Student Orientation, pick students up at the airport, mentor first-year international students, and plan programming throughout the year.
They help new students adjust to life on campus and in the Quad Cities.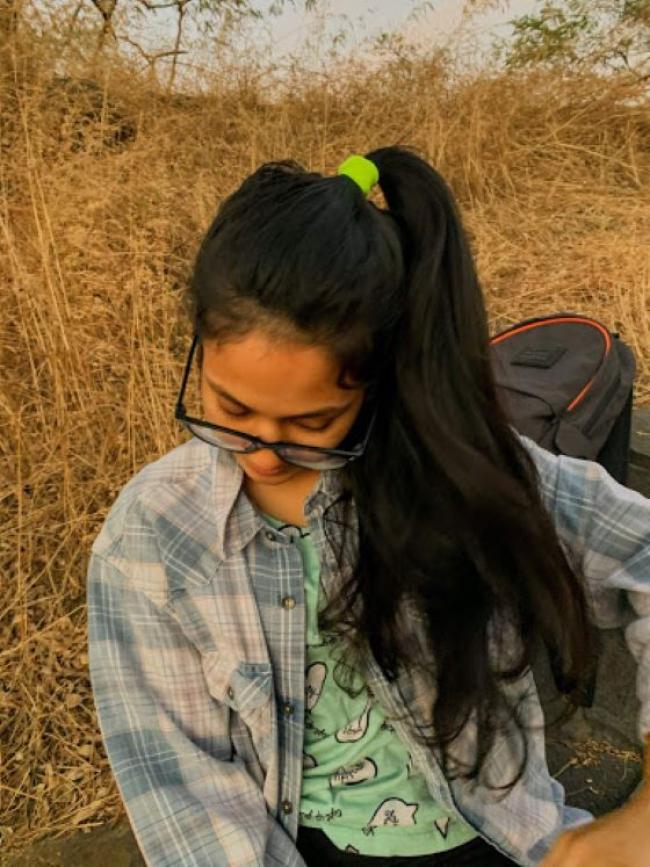 Disha Agarwhal 
Country: India
Majors: Computer science and graphic design
Year: Sophomore
Hey beautiful smart people, a warm welcome to Augustana College! I hope y'all had a safe summer and that you're just as excited as me to continue your unique journey together at Augustana College as the future Vikings. I will be there to support and help y'all navigate through the rough waters of adapting to this brilliant new space you might soon call home.
As for me, I am an avid traveler, yet an introvert. I enjoy reading, bathroom singing and organizing. I can be a little quirky, but you'll get used to it. I love art, analyzing and then over-analyzing movie plots and their cinematography, and ice skating. I am a graphic designer at the CORE Center, part of the soccer club, and involved in game development on campus.
This last year at Augie just flew by. I've had my ups and downs here, which I would love to share with y'all, but at the end of the day, I was glad that I chose Augie.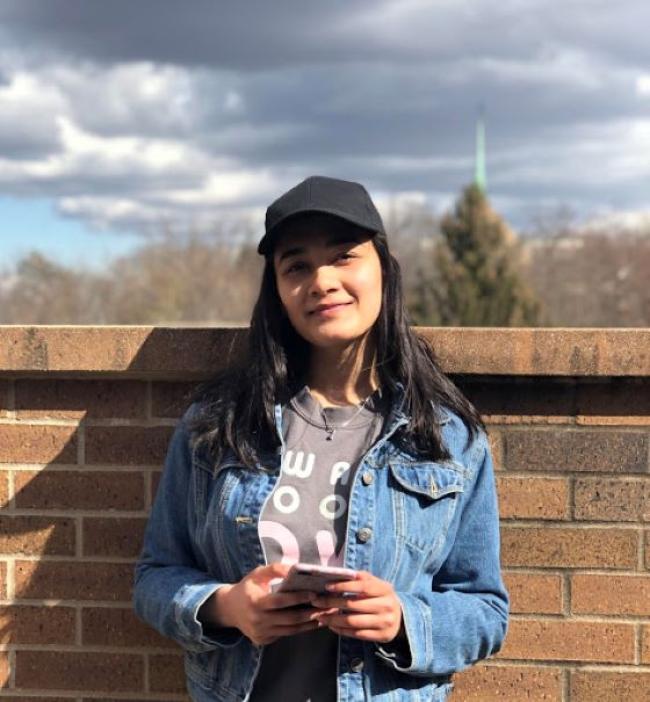 Noor Ul Ain
Country: Pakistan
Major: Psychology
Minors: Nonprofit leadership development experiential and women, gender and sexuality
Year: Sophomore
Hello and a very warm welcome to all the amazing incoming international students. My name is Noor Ul Ain and I am from Pakistan. Let me just start by congratulating you all on this tough yet terrific decision you have made of joining Augie. I am beyond excited to meet you all and be able to guide you as you navigate through the beginning of your four years of college at Augustana. 
I love writing (mostly poetry), reading, singing and learning about other cultures and religions, but if there was one thing I couldn't live without, it would be traveling. I love exploring the world and living in new places. For me, life is too short to be wasted in the same place, doing the same things around the same people. I left my home country at the age of 15 to become a high school exchange student and from then on, started this journey of getting out of my comfort zone, becoming friends with absolute strangers and living an unpredictable yet amazing life. I call it, "the life of an international".
Last year at Augie was nothing short of a dream for me. Not that I didn't have my fair share of problems and mental breakdowns as a normal college student, but it didn't take too long for me to consider it home and I am sure you will feel the same way. Being a GA has been at the top of my list since I came to Augustana last year and now I cannot wait to begin our journey of learning and growing together.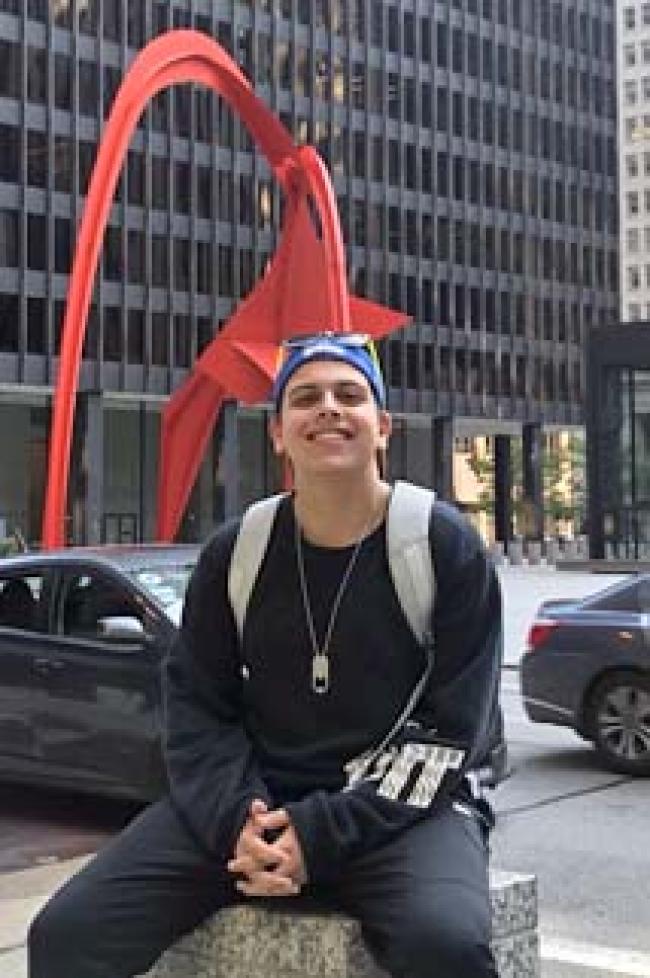 Anas Akkar
Country: Morocco
Major: Engineering physics and computer science
Minor: Mathematics
Year: Junior
Congratulations on your acceptance to Augie. I would like to welcome you to what might be the best four years of your life.
This is my second year as a Global Ambassador and I will try to make the best out of it and help you through this whole transition the same way my GA helped me. I know how scary and exciting moving to another country is and as you will see, being a foreigner is pretty difficult. That is why I and my amazing team of Global Ambassadors are here to make it look like a piece of cake and make it more enjoyable than ever.
My involvement on campus includes: Augustana Physics and Engineering Society (A.P.E.S);  Soccer Club; member and social chair of the Beta Omega Sigma fraternity; 
member of WAUG FM; Muslim Student Association.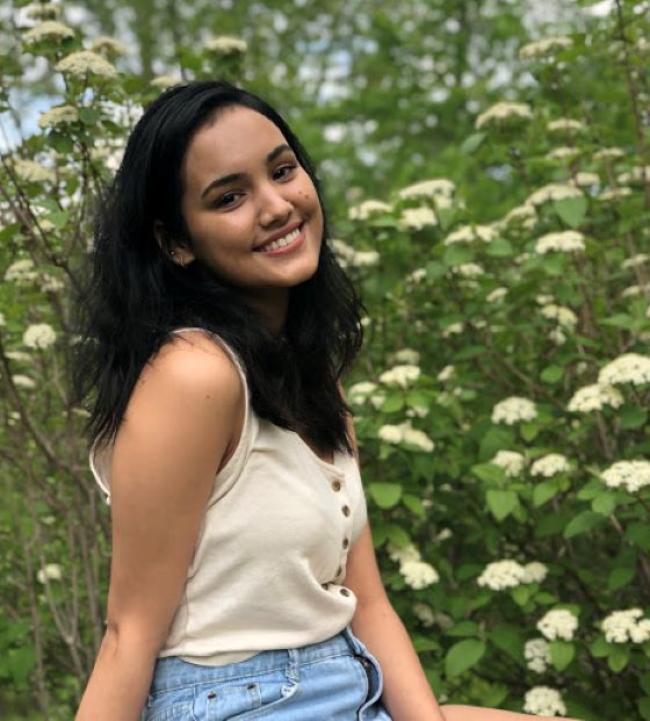 Saisha Bhandari
Country: Nepal
Majors: Economics and international business
Minors: Entrepreneurship 
Year: Sophomore
Hey guys! First off, congratulations and welcome to Augie. I'm so glad you all chose Augustana College for your undergraduate studies. I cannot wait for you guys to experience what our campus has to offer. Being one of your GAs, I am thrilled to help you guys in every step to have a successful time in college. I know this might be an overwhelming situation, but don't worry, we're here to help.
Talking about myself, I love to paint, travel, research on new things and dance. On campus, I'm the secretary of UNYK dance troop and a member of SIF (Student Investment Funding), Filipino club, and the G.I.V.E. council. 
I hope you guys have an as amazing time as I did in Augie!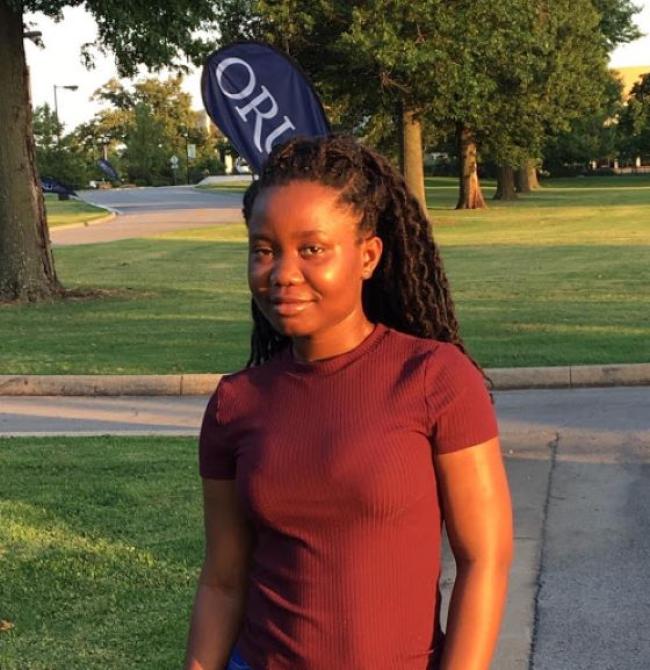 Etta Brooks
Country: Liberia
Majors: Sociology and psychology
Year: Junior
Hello, wonderful incoming international students, I am super excited to meet all of you and wholeheartedly welcome you to Augie! 
My name is Etta Brooks and I am from Liberia, West Africa. My majors are sociology and psychology and I love getting involved in programs/clubs on campus that are both fun and impactful. I am currently involved in SGA as the Social Science Senator, African Student Association, Augustana Concert Chorale Choir, and of course, serving as one of your GAs. I love music, reading, writing, and dancing (though I am a terrible dancer!). I am also passionate about understanding international students' perspectives and experiences to provide them with a satisfying learning environment where they can lead and succeed. 
Despite the cultural shock you may encounter as a foreign student, I can assure you that you will find your Augustana experience worth it. There are lots of diverse student clubs to get involved in and amazing professors, amongst others. I am one of the many people that are here for you! Never hesitate to reach out for assistance, or just a hello or chit chat.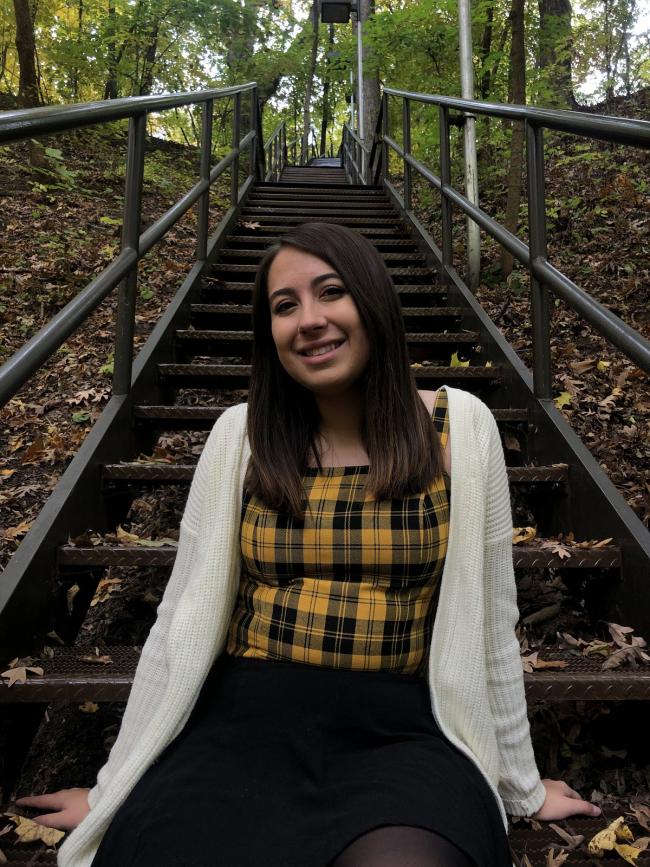 Brielle Jackson
Country: United States
Majors: Biochemistry and pre-pharmacy 
Year: Junior
Welcome to Augie! Congratulations on taking this big step forward in your academic career. My name is Brielle, but you can call me Bri. I am an incoming junior here, and I am majoring in biochemistry. I hope to one day work as a medical lab scientist or pursue a career in pharmacy. On campus, I am involved in Concert Chorale, the Zeta Phi Kappa sorority, and Global Engagement Team. I am also a big fan of k-pop and k-dramas, so I'm always down to talk about those. 
This is going to be my first year as a Global Ambassador, and I am so excited to meet you all and to see what is in store for you at Augustana. I have learned so much from my international peers at school, and I've had a lot of fun trying new food and learning about different cultures. As these people have been an inspiration to me, I hope that I can have a positive impact on you as you navigate your first year of college. It takes a lot of bravery to leave your home from such a long distance away, and I will do my best to make the transition as smooth as possible. Best of luck!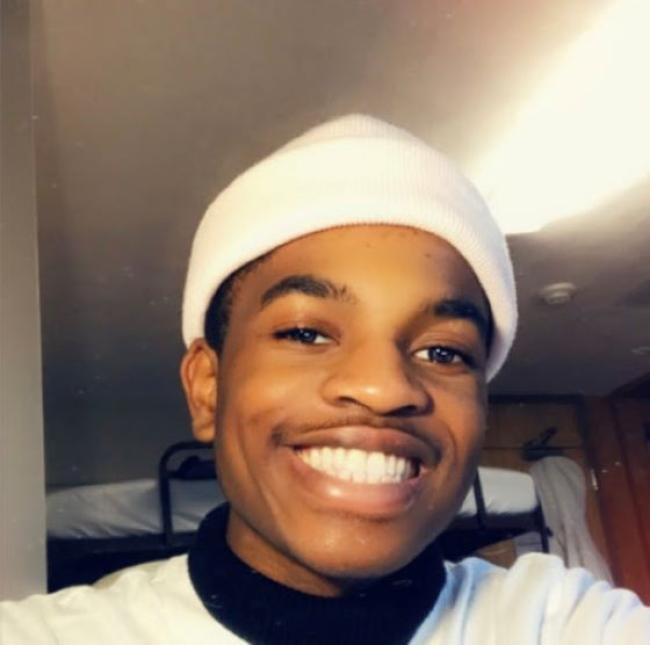 Bobby Ikenna Nwachukwu
Country: Nigeria
Majors: Pre-medicine and biochemistry
Year: Sophomore
Hey nuggets, welcome to Augustana college and get ready for the next amazing four years of your life here. I am so happy you chose Augustana for your journey through college, you will love it here.
You can call me Bobby! I'm a sophomore and I am also your Global Ambassador which means I act as your mentor and guardian, so don't be shy or scared to come to me if you ever need any help. From day one, My team and I would make sure you feel welcomed here and help you through your transition to life at Augustana.
About myself, I am majoring in pre-medicine and biochemistry, so if you have any questions about the majors, I will help you and find answers. My hobbies are soccer, gaming, skating and others. On campus, I am involved in the soccer club, Black Student Union and African Student Union.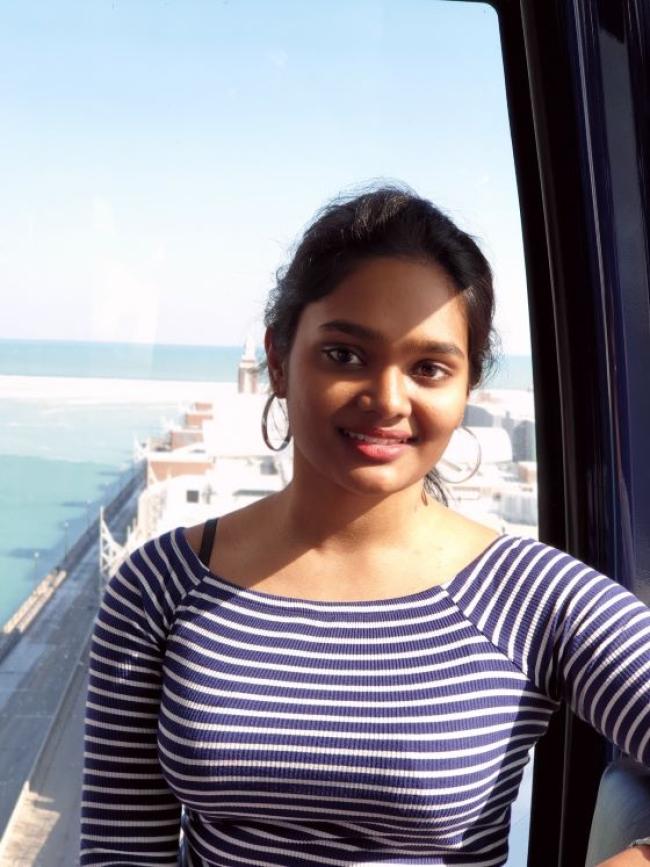 Siksha Ramchurn
Country: Mauritius
Majors: Biochemistry and public health
Year: Sophomore
A big welcome to the international students in the class of 2024! I am glad that you have made the decision to study at Augie and we are here to make this experience of yours a wonderful one! 
I am a rising sophomore and this will be my first year as a Global Ambassador. I love meeting people and learning about their different cultures and I can't wait to meet you all! I enjoy dancing, eating, watching movies and I love animals. I love swimming and on campus, I am involved as a member of the water polo club team, CardiSports instructor, football recruiting tour guide, and I will be a campus visit coordinator assistant in the admissions office in the fall. 
I wish you guys all the best for your new journey that has begun. I am sure that you have made the best decision!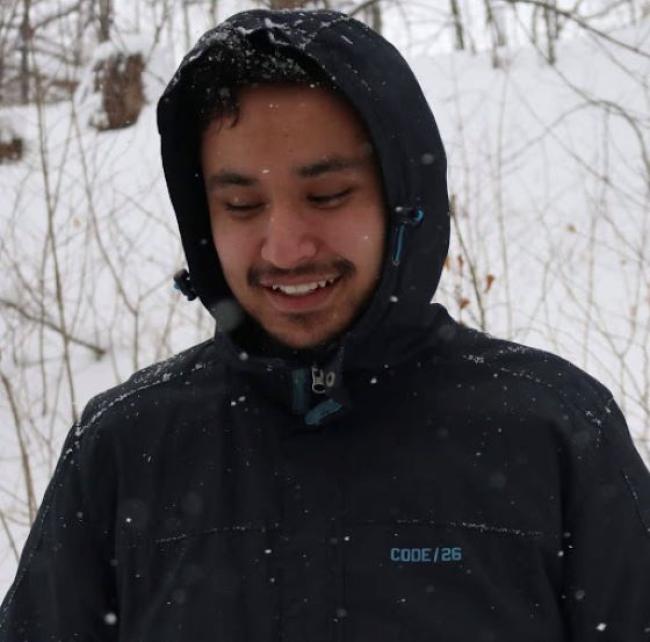 Samridha Rana
Country: Nepal
Majors: Applied mathematics and economics
Minor: Computer Science
Year: Senior
Welcome to the incoming international students, class of 2024. I am super excited to meet you all and make everlasting memories.  My personal mission as a Global Ambassador is to provide all the help I can in order for you to have a smooth transition into the US.  I hope I can be a pillar of support for you academically, socially and emotionally.
On campus, I am involved with student organizations such as campus kitchens, Asian Student Organization and the Iota Chi Epsilon Fraternity. I also work with the school's reading/writing center and campus recreation.
My long term goal is to work as a sports economist. I have solid plans towards accomplishing this goal and these plans would not have shaped up had it not been for the resources and the opportunities that Augustana has given me. I have really found my home here and am so excited to help you find yours!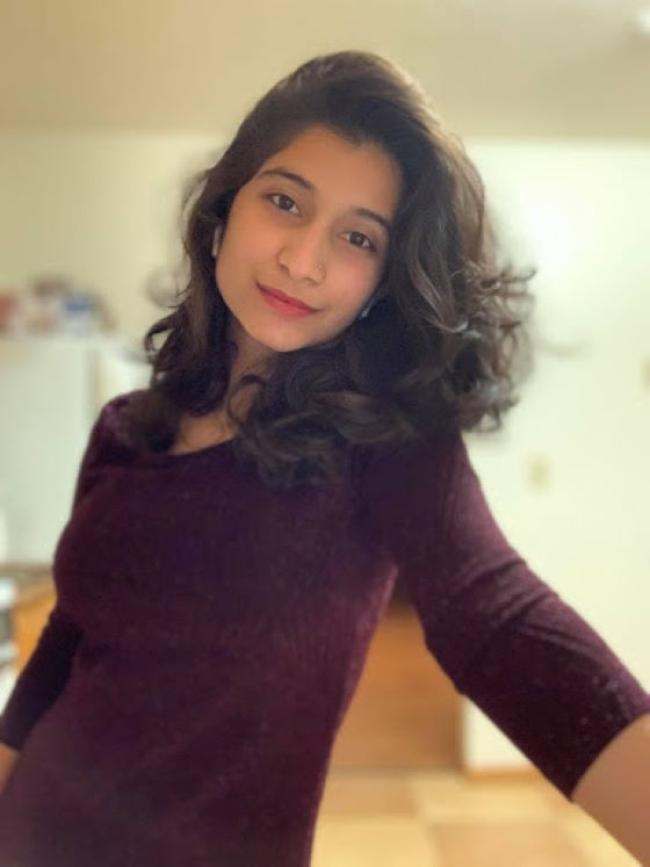 Anima Upadhyay
Country: Nepal
Majors: Economics and business
Year: Sophomore
Hello everyone! Firstly, I would like to congratulate you on your acceptance to Augustana College.  I am beyond excited and thrilled to meet all of you and can't wait for you guys to start your journey at Augie. I hope you find your home here just like I did. The beautiful diversity of Augie is going to offer a vast array of various cultural experiences as well as an opportunity to meet new people. 
My first year at college was so magical. I am so glad that I chose Augie and it was the best decision of my life. Talking about myself, I love cooking, dancing, memes (yes, big emphasis on the memes), biking, and exploring new places. I am very passionate about astrology and spiritual well-being and also love to eat good food. On campus, I am involved as a cardio sport instructor, an executive member of Student Life Programming Board, and a member of the Chess club. 
Augie is a brilliant place to know yourself and your academic interests and I can't wait for you guys to experience it.  Coming to a different country and leaving one's family behind to start a new chapter is surely and certainly difficult, but I assure you that we are all here for you!
I can't wait to meet all my beautiful Nuggets this fall and welcome to Augie!
Courtney Veitch
Country: United States
Majors: Asian studies and international business
Minors: Japanese and graphic design 
Year: Senior
Hi! My name is Courtney. This is my first year as a Global Ambassador and I am very excited to welcome you to Augustana!
Learning about new cultures and perspectives is my passion. I really enjoy teaching others about what I've learned as well. Immersing oneself is the best way to learn, so I think it's amazing you have decided to study abroad. Personally, I have studied in Japan and traveled to Italy, Germany, Canada, Costa Rica, Mexico, and the Dominican Republic. All were rewarding experiences. I love to read, draw, and explore the outdoors in my free time. Let's go out and hike together! On campus I am involved in the Augustana Women's Lacrosse team, the Jenny Lind Vocal Ensemble, the Chi Omega Gamma Sorority, the Asian Student Organization, and the Augustana Japanese Table.
From my own travels, I know that new surroundings can be difficult to adjust to and I want to make this a great experience for you. I am here to be a support system for you and help answer any questions you may have. I look forward to learning from all of you as well!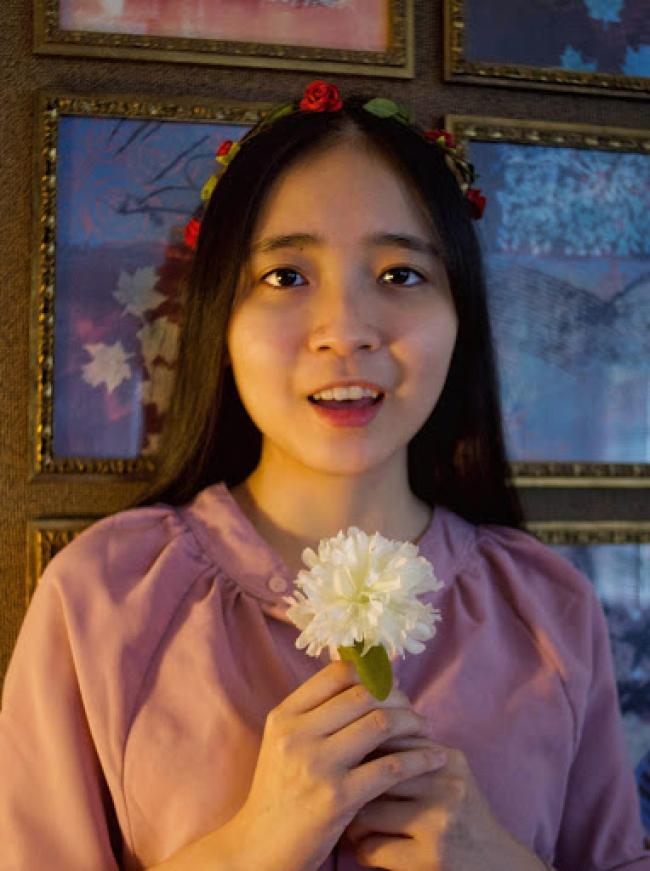 Chi "Bich" Vu
Country: Vietnam
Major: Marketing and communication studies
Minor: Data analysis
Year: Sophomore
Xin chào ("Hello" in Vietnamese)! Heartfelt congratulations to our international freshmen on your acceptance/your well-deserved success! I'm Chi, a rising sophomore majoring in marketing and communication studies. 
At Augie, I have gained knowledge of intercultural/intrapersonal communication, refugees, race, and ethnicity thanks to various intriguing courses that tremendously assists me in becoming more compassionate towards people from different backgrounds and seriously considering every matter in this universe. The world is in restless motion now, and neither you, nor I, nor Augie knows where we are going, but I do believe that four years at Augie will guide you to a horizon where each of you can change the world for the better. 
I'm a tutor at the Reading/Writing Center, a Vietnamese ambassador for the International Admissions, a soprano in Augustana Concert Chorale, member of Chi Alpha Pi sorority and Advertising club, a PR/Technology chair on the Greek Council Executive Board, and a founder/ leader of a charity organization (CLKN) in Vietnam. This summer, I'm doing a marketing internship for the Edge center at Augie. 
I was uncertain and afraid of everything when I first came here, but my most valuable experience is that it's good to be scared as we, humans, are all flawed, and "being scared means you are about to do something really, really brave" (Mandy Hale).
Best wishes for your next chapter!
2020-2021 Office of International Student and Scholar Services (OISSS) student staff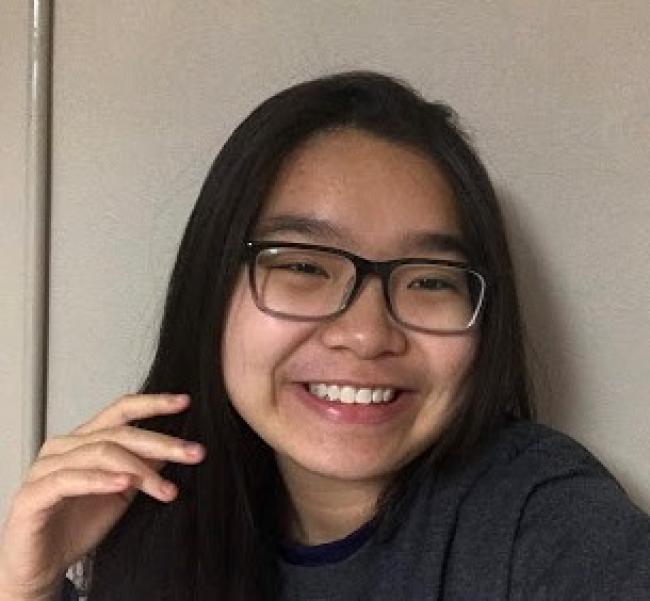 Full name: Anh Phuong "Kaylee" Cao
Country: Ho Chi Minh City, Vietnam
Year: Junior
Majors: Marketing and accounting
Minor: Multimedia journalism
First of all, welcome all of you guys - our international freshmen - to Augie. My name is Anh Cao (or Kaylee), a junior from Ho Chi Minh City, Vietnam. I am majoring in marketing and accounting with a minor in journalism. 
Describing myself in a few words, I love to travel and make new friends all over the world, so that was why I chose to study abroad instead of going to national universities. On the weekend, I often use my free time watching Youtube and video-calling my family as we live too far apart. I am also a big K-pop fan so, if it is possible, let's go to a concert together!
I know at first it may be hard for you to adapt to a new learning environment like what I suffered in my freshman year, but believe me, Augie won't make you regret choosing the school and we - the OISSS teams - are here to help you overcome these difficulties.
I look forward to seeing you guys soon and hope we can create lots of good memories!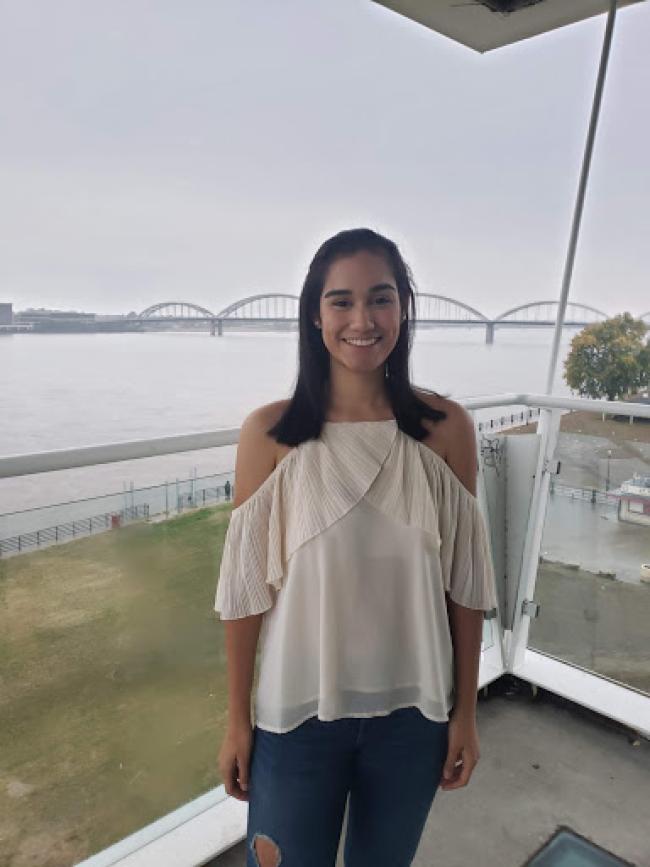 Full name: Dina Marin
Country: Nicaragua
Year: Junior
Major: Accounting and international business
Hey guys! First of all, congratulations on making the best decision about studying abroad and coming to Augustana this fall! I can tell you from experience that even though it is nerve-wracking to start this journey, it will be one you will never regret. 
I am currently an upcoming junior, and this is my first year as student staff. I am beyond excited to start this journey with you guys and help all of you with the many things that I know can come up while adapting to a new country. The things I enjoy doing the most are cooking, exercising, watching movies, and getting to know new people. I have enjoyed getting to know the quad cities and the midwest, as I enjoy traveling and getting to know new things. 
I can't wait to meet all of you and to hear about the amazing things you will do! I can promise you the experiences and people you are about to encounter will be some that you will never forget.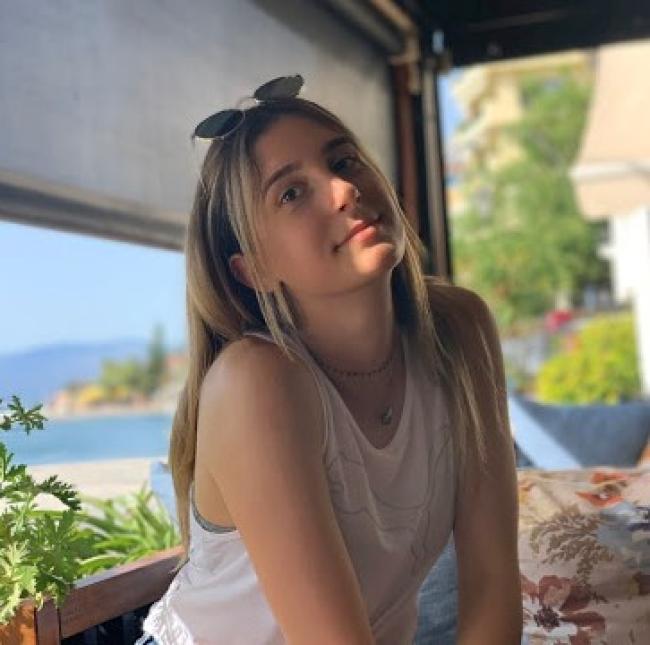 Full Name: Joana (Jo) Meco
Country: Athens- Greece, Albania 
Year: Sophomore
Major: Economics and international and business management
Minor: Data analytics
Congratulations, incoming freshmen! Welcome to Augie! This is one of the biggest steps you will ever make towards your future and away from family and friends, but do not worry because it will be worth it. 
My name is Joana, but I prefer Jo. I am a rising sophomore majoring in economics and business and minoring in data analytics. This is my first year as a OISSS student staff and I am really excited to work with all of you and help you in any way possible. 
A few things about myself: I am currently part of the varsity women's basketball team at Augie and I have made one of the best friendships from it. I love sports, learning new things, listening to music, going on adventures and learning new languages. I also love to travel the world since I have visited most of Europe, a bit of Africa and the US. It will be amazing learning where everyone is from. We have a lot of international students here at Augie and you will feel right at home becoming friends with domestic and international students very easily. You will have the chance to join a sport, a club, a sorority or anything you want because Augie has a place for everyone.
Looking forward to seeing you and what you will accomplish here at Augie!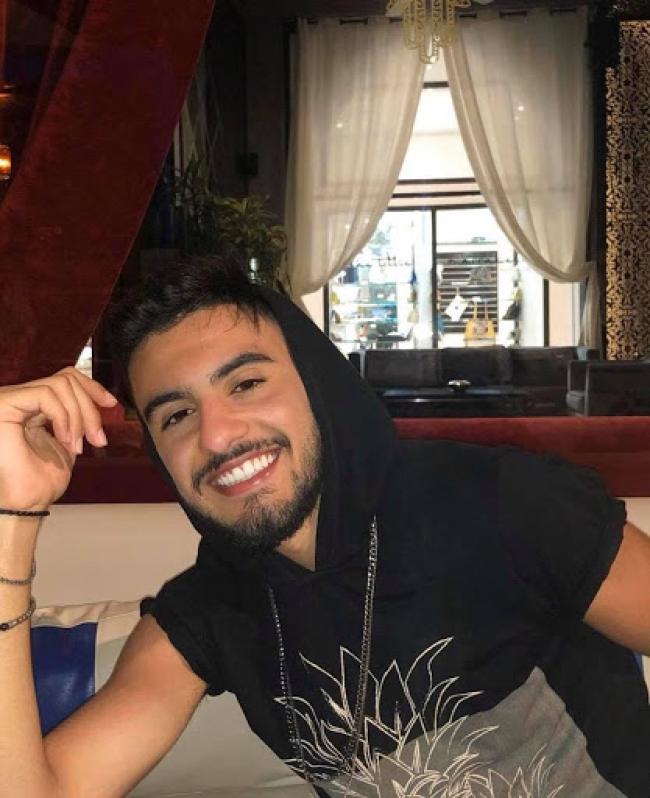 Full Name: Omar Mesmoudi
Country: Morocco
Year: Sophomore
Majors: Political science and economics
Hey there, internationals, and congratulations on choosing to attend Augustana. Your decision is going to open endless doors of growth and intellectual and personal fulfillment. It takes courage to seek education at the expense of living miles away from your families and environments and I hope that you will take this courage with you in your Augustana journey to challenge yourselves and add value to your campus. Looking forward to a fun orientation week together on campus!  
My name is Omar and I'm a rising sophomore from Morocco. My intended majors are political science and economics. I consider global education to be one of my main fields of interest. There is a transformative value in the types of education that promote diversity and learning across different cultures. My passion for education was sparked when I attended a highly diverse boarding school in South Africa before coming to the US. There, I felt the educational power of interacting with people from across the world and of being in an environment that's different from the one I grew up in. For these reasons, I worked as an SAT tutor and college counselor back home where I really enjoyed helping students achieve their educational aspirations. Beyond access to education, I also strive to bring impact when it comes to other social and political issues. I speak three languages - Arabic, French and English - which I'm very grateful for. I love the way languages offer different ways of expression and I want to be able to learn new ones. I also enjoy writing as a way to express myself and experience the world around me.
Welcome to Augustana, I am very excited to get to know all of you.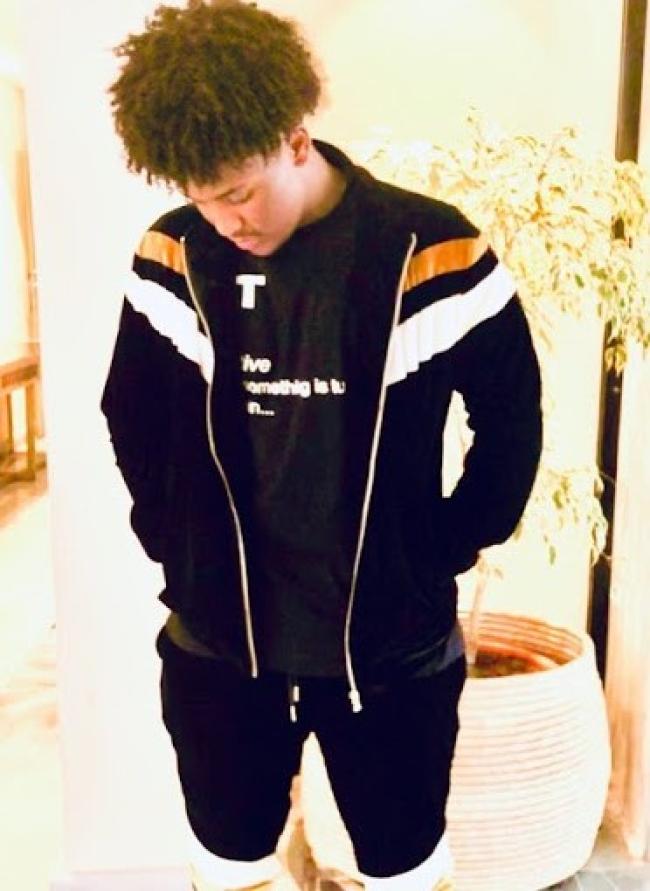 Full Name: Kirubel Mognehode
Country: Ethiopia
Year: Junior
Major: Computer science, business marketing and graphic design
Hey nuggets, I hope you all have had a great summer! Congrats on your acceptance, I'm glad you have committed to Augie. 
I'm sure you have lots of questions about college. I did too. However, through time you will be able to get a hang of things. All you have to do is get out of your comfort zone and make the best out of your time here.
OISSS has played a huge role in my transition to Augustana since day one of orientations. With the efforts of my team and me, we will make sure that you have all the support you need to succeed in college. I am looking forward to meeting you all in person. Go Vikings!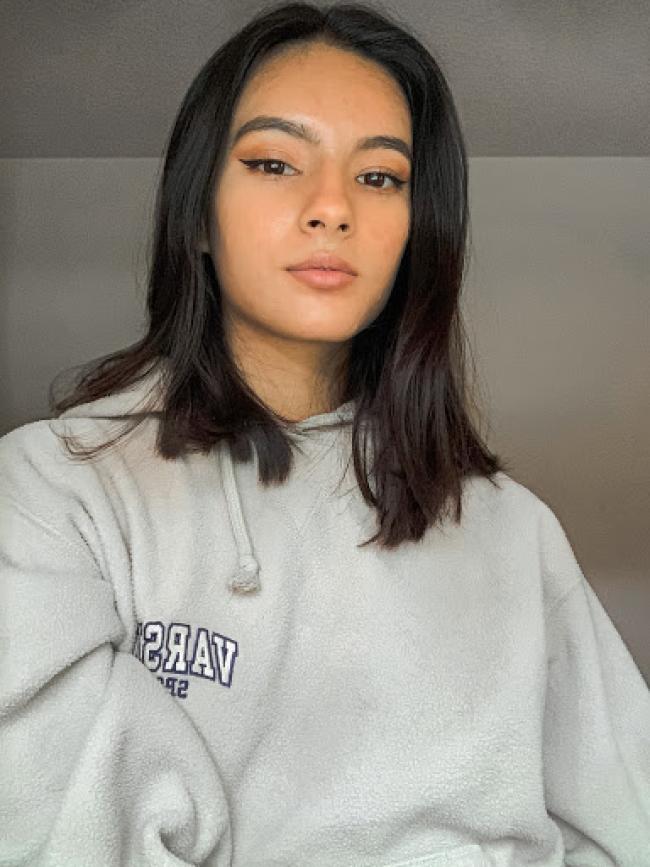 Full Name: Isha Shrestha
Country: Nepal
Year: Sophomore
Major: Psychology and business
Minor: Non-profit leadership development
Hey guys, I am Isha. Firstly, congratulations to each and every one of you who decided to take such a bold decision to come to Augustana college as an international student and add great values to our wonderful campus. You all are truly awesome. 
This is my first year as an OISSS student staff and I am thrilled to be able to work with you to help you better adjust to a new life at Augie. The very first people who made Augie feel like home to me were the OISSS members, so I want you all to know that you can always count on us to be there to help you at every step of this transition and make you feel the same way.  
Speaking about myself, I love to cook, bake, dance, try different food and amaturely paint. On campus, I am an executive member of Unyk, which is a multicultural dance group. I am also a Peer leader at Emerge leadership program at Augie (hopefully I will be seeing you as leaders here!).
Again, can't wait to meet you all at Augie. Get excited to make new friends, gain new experiences and the best college memories here!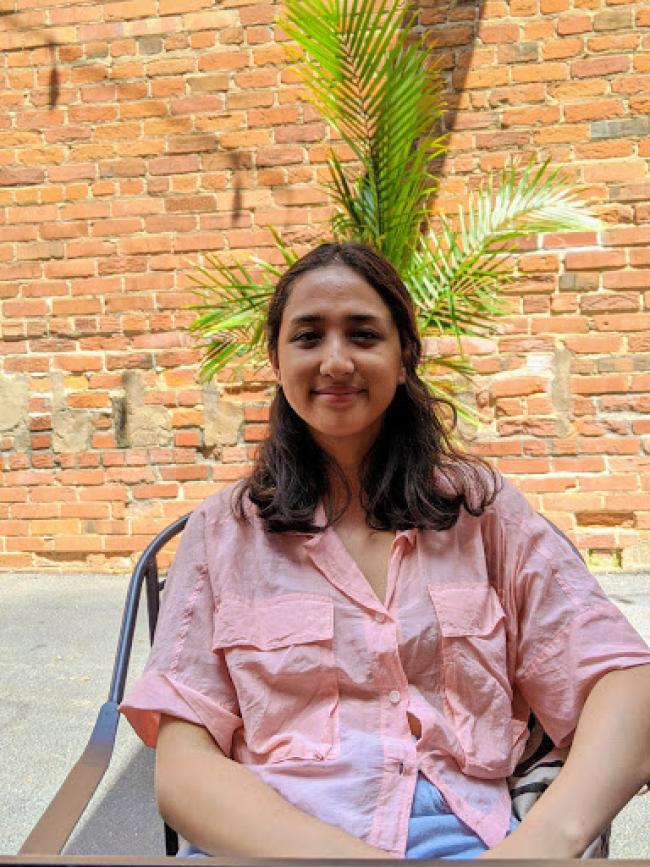 Full Name: Ruhee Shrestha
Country: Nepal
Year: Senior
Majors: Computer science and economics
Hello, incoming international students, and congratulations on your acceptance to Augustana! My name is Ruhee, and I'm a rising senior majoring in computer science and economics. My journey to Augustana started almost four years ago, and I still remember the orientation week of my freshman year feeling absolutely energized and memorable to this day because of the wonderful experience created by the Global Ambassadors team. Now, as a member of the OISSS student staff, I hope to make your transition on campus an enriching experience by ensuring that the sense of international community thrives long after the orientation week. OISSS works with several student organizations throughout the year to bring together our diverse community and better support the needs of international students.
More about myself: I spend most of my time keeping myself informed on innovative, technological developments that I am curious about and are applicable to computer programming, as well as engaging in discourse about global and social issues, independent films and music. I like to travel, go on hikes, and recently have grown to enjoy cooking different cuisines. Cooking Korean dishes has become my favorite! It has been a true privilege for me to have the kind of freedom to indulge in my interests while pushing me to be a well-rounded student here at Augustana. 
I'm looking forward to seeing you all on campus this fall!