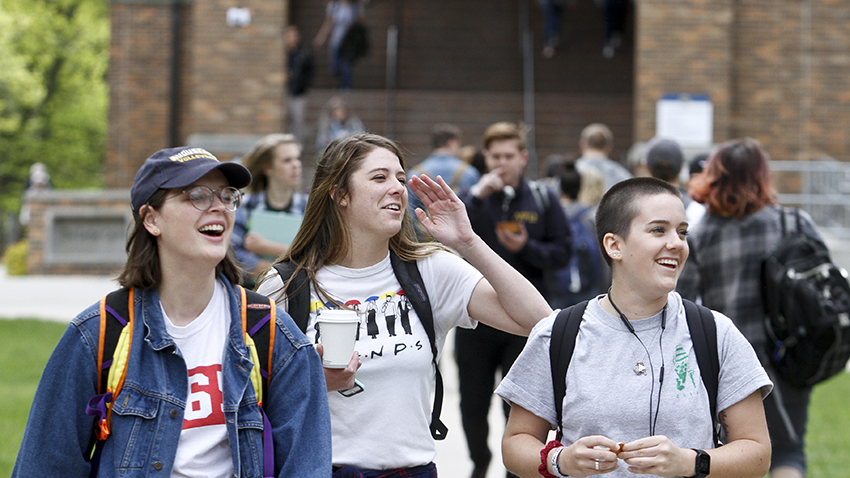 Blog
6 tips if you're looking to transfer schools
1. Make a list
If you're wondering how to transfer colleges, the best place to start is to write down what you want at your new school. This list could include a smaller campus, more clubs, a specific major etc.
Be sure to make another list of what you aren't happy with at your current school too. This'll help ensure you don't find yourself at a school that is exactly like the one you just left. 
Don't freak out if you aren't sure about exactly what you want. It's likely that you'll find new likes and interests when you discover and explore your new school.
2. Research
Do a lot of research on the schools you're considering. Every school has unique qualities—find the ones you want.
Here are a few things to consider:
• Location
3. Visit
Visiting campus can make a big difference in your decision. When you visit, you'll have an opportunity to see the buildings, students and campus in action.
Tours are available through admissions offices, and are commonly led by students. Student tour guides give insight on how they've spent their time at school, which can be very insightful if you're divided between schools or unsure if you'd enjoy your time there.
4. Understand the transfer policy
Don't waste your time retaking the classes you've already taken. Each school has different policies for transfer credits, so make sure you find out what they are. Consider how the policies will affect your graduation timeline before committing.
If you have questions, consider reaching out to the campus advisors, they're valuable resources.
5. Check the price
College is expensive. Don't put yourself into more debt than necessary for a new school. Compare the prices of each school you're considering. 
Look for scholarships that are unique to transfer students. Trust me, they're out there. 
6. Take advantage of this second chance
Transferring allows new opportunities and new possibilities for involvement. There may be new clubs, groups or majors that spark your interest.  Take the time to explore the possibilities that your new college offers. 
And remember not to settle— make sure you find the best fit for you.
While you're here, take a minute to learn more about Augustana's transfer policies. We'd love to see you on campus!