Daily visits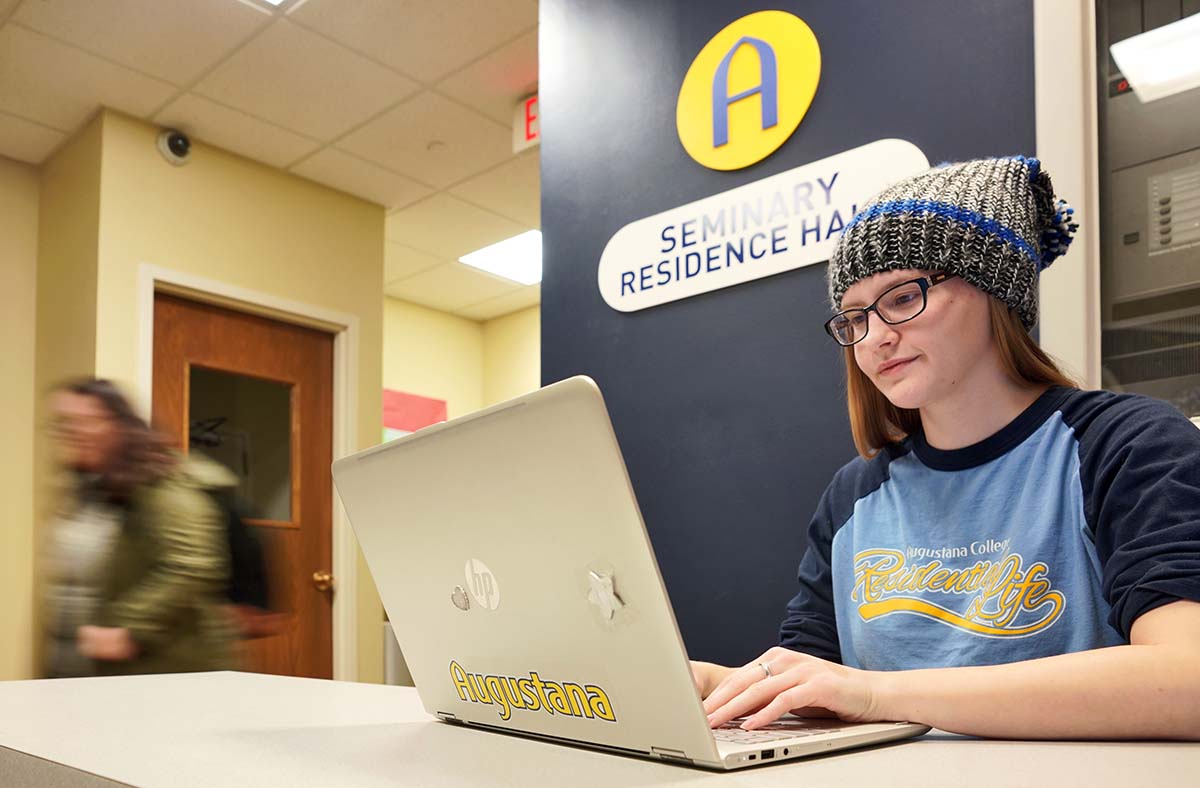 We are so glad you are interested in visiting Augustana College. As a precaution during the COVID-19 outbreak, we're offering limited opportunities for students to take in the beauty of our campus, enjoy a walking tour with an Augustana Ambassador and meet briefly with an Augustana Admissions Counselor. Additional in-person meetings with faculty or staff members and athletic coaches may not be available during this time.
Tours will be limited to two families per tour to ensure that groups stay under 10 people (per health guidelines). You are more than welcome to bring guests along during your visit. Restrooms will be available during the tour.
While you will get to see the inside of many academic buildings on your tour, we will not be touring residential halls or the dining hall in an effort to keep our visitors, current students and staff as safe as possible.
In an effort to keep you, your family and our staff safe, we ask that you bring and wear a mask at all times during your visit. If you do not have a mask, one will be provided upon your arrival. All campus visitors will be required to complete a health screening prior to your visit, and temperatures will be checked upon arrival. This information will be included in your confirmation email.
Wondering what you'll need for these visits? Check out our visit checklist.