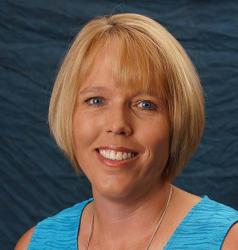 Wendy Hilton-Morrow
Vice President of Academic Affairs, Provost and Dean of the College
Dr. Wendy Hilton-Morrow's responsibilities include strategic planning and communications, summer school planning and oversight, faculty and department chair development, visiting faculty hires, annual department goods and services budgets, faculty Title IX training, faculty and student grievances, and Office of Academic Affairs personnel management. 
Dr. Hilton-Morrow also holds the rank of Associate Professor of Communication Studies.  Her teaching and research interests include gender, sexuality, and the media, media history, and local television news.  Her textbook (with Kathleen Battles) Sexual Identities and the Media:  An Introduction (Routledge, 2015) introduces students to key debates in this important contemporary issue.  
Her co-edited collection War of the Worlds to Social Media:  Mediated Communication in Times of Crisis (Peter Lang, 2013) marked the 75th anniversary of the original War of the Worlds radio broadcast, contemplating its relevance for our understanding of contemporary media crises. 
Dr. Hilton-Morrow is a former award-winning television journalist.
Specializations: Media history, Gender, sexuality and the media, Title IX, academic affairs
Education
B.A., Augustana
M.A., Ph.D., Iowa