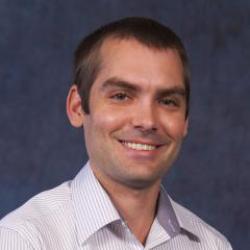 Christopher R. Strunk
Associate Professor of Geography, Coordinator of Latin American Studies, Chair
Chris Strunk received his M.A. and Ph.D. from the University of Minnesota and began teaching at Augustana in 2012.
He has teaching and research interests in urban geography and planning, international migration and immigration policy, human rights, foodways and urban agriculture.
His reseach explores transnational migration and immigrant and refugee organizations in the United States. He has conducted research in Bolivia, Washington D.C., and Minnesota, and is currently researching urban gardening practices and migrant incorporation in the Midwest.
Specializations: Immigration, Latin America, International development, Urban geography and planning
Education
B.A., Wesleyan University
M.A., Ph.D., University of Minnesota