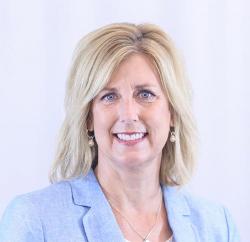 Beth L. Ford
Career Coach
Beth Ford started her career at Augustana as an admissions counselor. She also served as assistant director of admissions and special events, and Augie Choice and budget coordinator, before taking on the role of career coach in CORE.
Prior to her employment at Augustana, she was an admissions counselor at Bradley University. While in Kansas City, she worked as a human resource professional at Vance Publishing. Ford also has had a direct sales business since 2001.
Originally from Rock Island, she is proud to be an Alleman High School alumna and a Bradley University graduate. Beth and her husband, Scott, live in Geneseo, Ill., with sons Ben and Danny.
Specializations: CORE, Careers