Mississippi Bend Players at the Brunner Theatre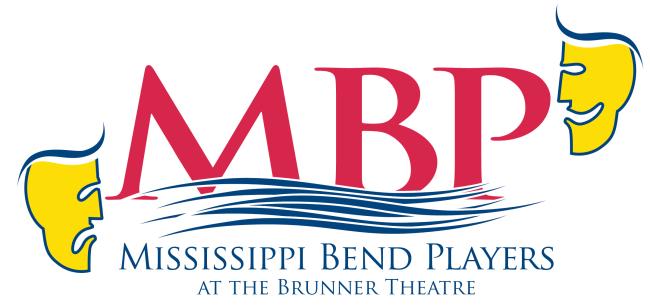 The Quad-Cities-based theatre company presents a summer season each year at Augustana College's Brunner Theatre Center.
Spearheaded by Broadway veteran and Augustana alumnus Philip Wm. McKinley '73, the Mississippi Bend Players' mission is to provide excellence in Quad-Cities theatre by producing both commercially proven works and original musical and dramatic material. The Players give both students and community members the opportunity to work together on professional stage productions.
The Mississippi Bend Players will present a military-themed season in 2019, including a classic comedy, an original work, and a musical.
The shows are "Biloxi Blues" by Neil Simon; "A Green River" by local playwright Aaron Randolph III; and "Dames at Sea," the long-running Broadway hit. All will be presented in Augustana's Brunner Theatre Center.
This will be the company's third summer season. Tickets will go on sale through the Augustana Ticket Office.
Biloxi Blues June 14-23
The company performed Neil Simon's Tony-winning comedy "Brighton Beach Memoirs" in 2017. Building on that success, the Players will stage "Biloxi Blues," the second part of Simon's semi-autobiographical trilogy and winner of the 1985 Tony Award for Best Play.
Audiences met the character Eugene Jerome as an adolescent in 1930s Brooklyn. Now, in Biloxi, Miss., he is a young WWII Army recruit  going through basic training and learning about life, love and hard lessons.
A Green River July 5-14
In this original work by local playwright Aaron Randolph III, Army soldier Erik White returns from overseas to a world he no longer recognizes. He faces the challenges of everyday life and his haunted memories, while continuing to struggle with a war he can't leave behind.  
Directed by Philip Wm. McKinley, "A Green River" was featured in the Kennedy Center American College Theatre Festival in 2015.
Dames at Sea July 26-Aug. 4
A long-running off-Broadway hit, this song-and-dance comedy both salutes and spoofs Hollywood musicals of the '30s.
Innocent Ruby arrives in 1930s New York planning to make it on Broadway star. She gets a job in the chorus, but then learns the theater is to be torn down. Can Ruby and her friends save their show? "Dames at Sea" originally opened in 1966, and the 2016 revival was selected as "Best Musical of the Year" by Time, Newsweek and the Outer Critics Circle.
Camp Creamery June 17-22
Augustana's Brunner Theatre Center also will host Camp Creamery again in 2019. It is a week-long workshop for children who are interested in exploring the world of theatre. The camp is designed to give children ages 7 and up the opportunity to work and perform with professional actors from The Old Creamery Theatre while they rehearse and present the play "Little Red Meets the Wolves."
Previous seasons
2018 productions were the musical "Big River" in June, Tennessee Williams "The Glass Menagerie" in July, and an original work by P.J. Lasker, "Beginner's Luck" in August.
In 2017, the company performed Neil Simon's Tony-winning comedy "Brighton Beach Memoirs," the musical "Zombie Prom" and the classic thriller "Wait Until Dark."
Ticket information
Tickets are available through the Augustana Ticket Office online, by calling 309-794-7306 or by coming to the ticket office on the lower level of Bergendoff Hall of Fine Arts (3703 7th Avenue) Monday-Friday 11 a.m.-  p.m. Tickets also are available beginning an hour prior to each performance at the Brunner Theatre Center ticket booth. 
(Season tickets are available at a discounted rate to all three Mississippi Bend Players productions. Please contact the ticket office directly to purchase a season ticket.)
All performances will take place at the Brunner Main Stage inside the Brunner Theatre Center (3750 7th Avenue, Rock Island).