Geology student research 2018
Geology majors are required to complete a senior research project under the direction of one of the faculty members, completing GEOL4501 (Introduction to Research) and GEOL451 (Senior Research). Completion of GEOL451 requires a written senior thesis and public presentation of results, typically at a Geological Society of America professional meeting. Student research projects vary with interest and funding.
Senior projects presented at national meetings of the Geological Society of America 2018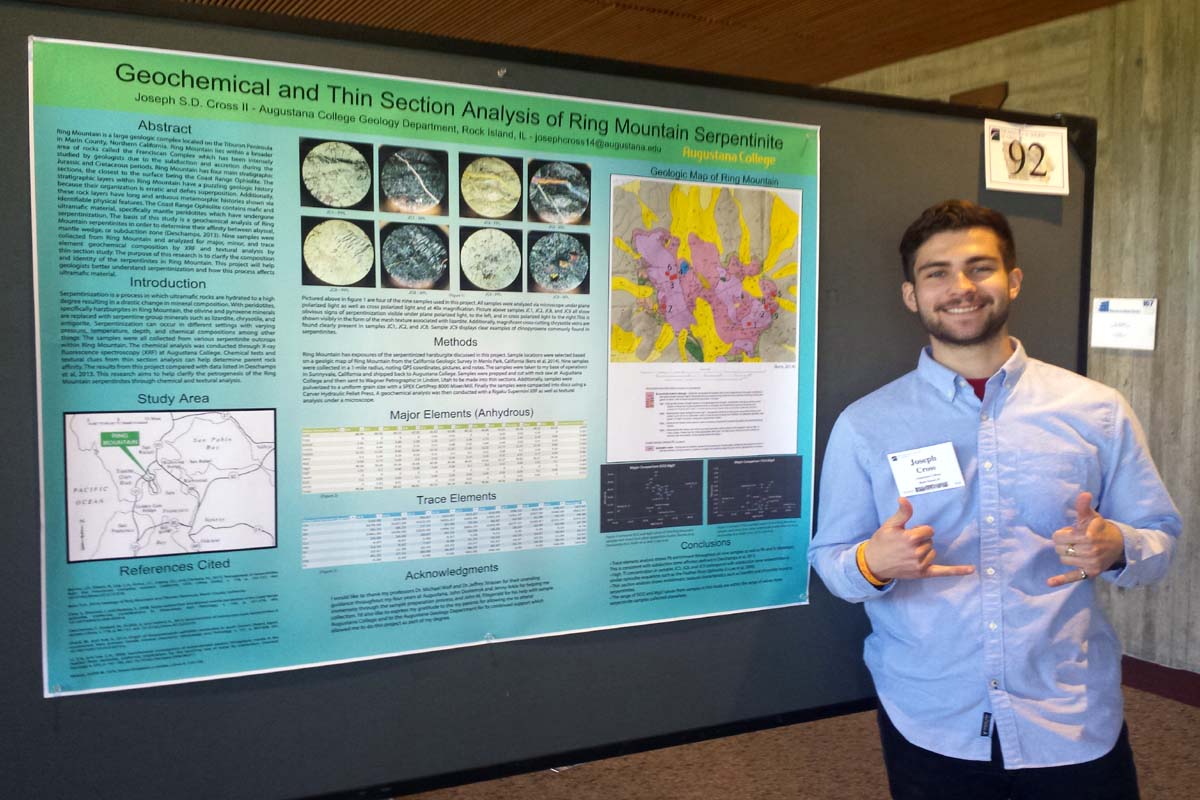 Joseph Cross, 2018
GEOCHEMICAL AND THIN SECTION ANALYSIS OF RING MOUNTAIN SERPENTINITE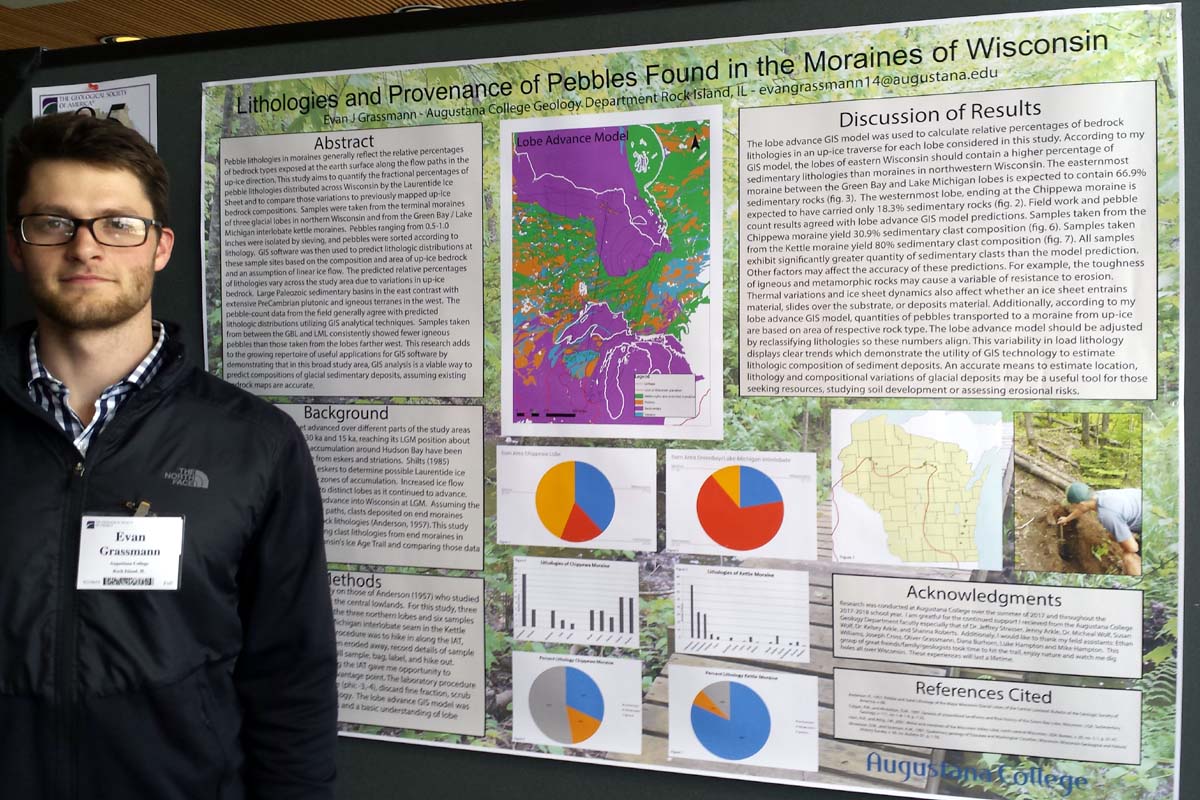 Evan Grassmann, 2018
LITHOLOGIES AND PROVENANCE OF PEBBLES FOUND IN THE MORAINES OF WISCONSIN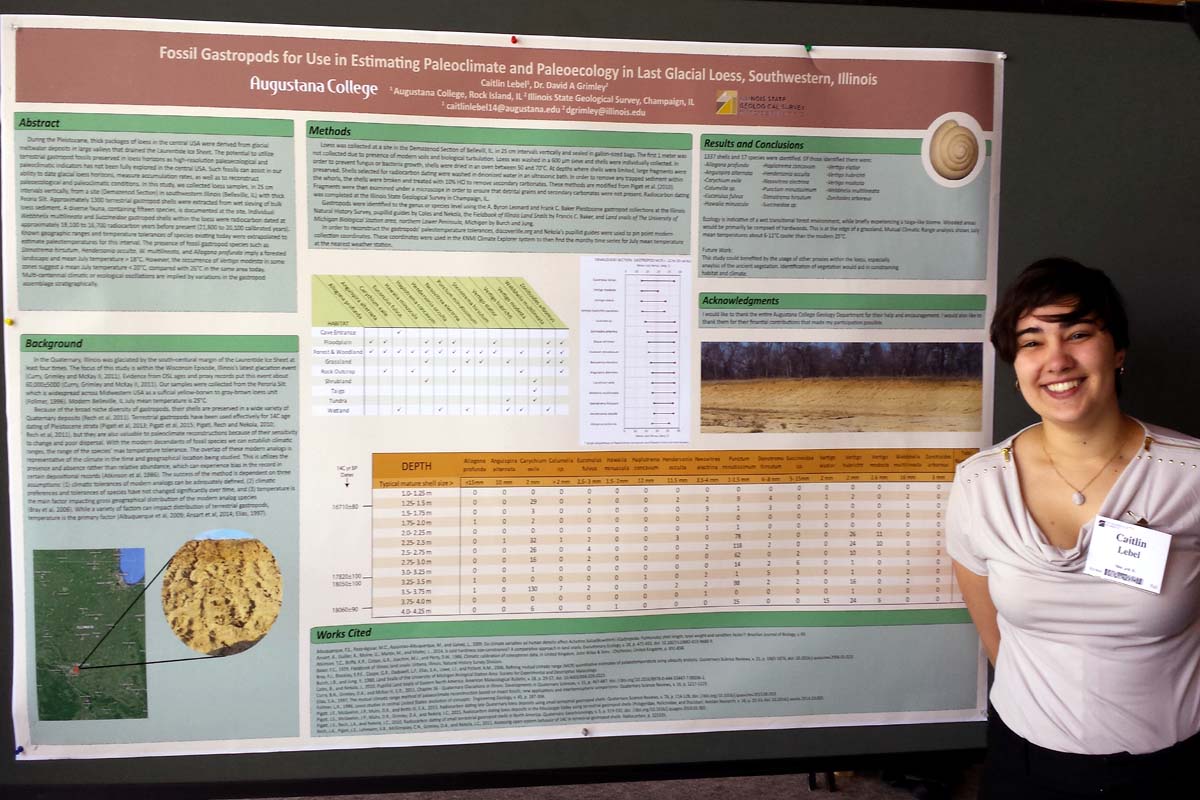 Caitlin Lebel, 2018
FOSSIL​ ​GASTROPODS​ FOR USE IN ESTIMATING PALEOCLIMATE AND PALEOECOLOGY IN LAST GLACIAL LOESS, SOUTHWESTERN ILLINOIS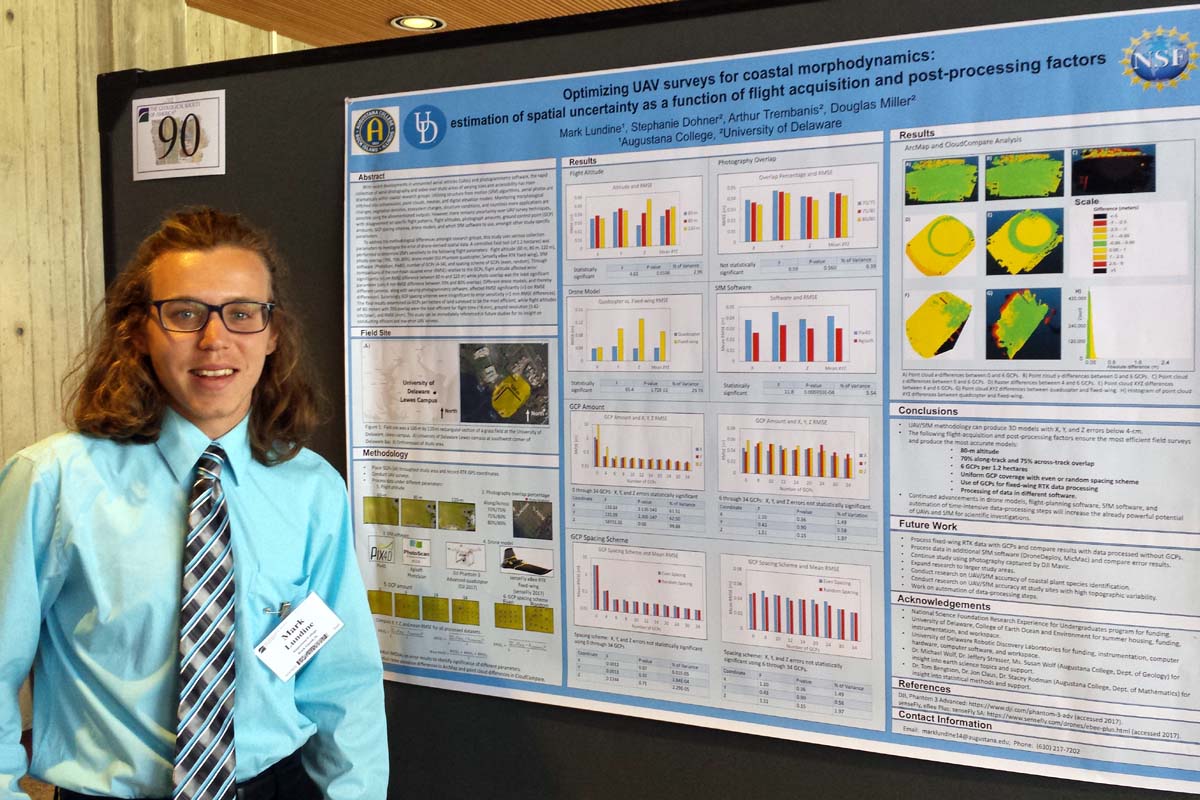 Mark Lundine, 2018
OPTIMIZING UAV SURVEYS FOR COASTAL MORPHODYNAMICS: ESTIMATION OF SPATIAL UNCERTAINTY AS A FUNCTION OF FLIGHT ACQUISITION AND POST-PROCESSING FACTORS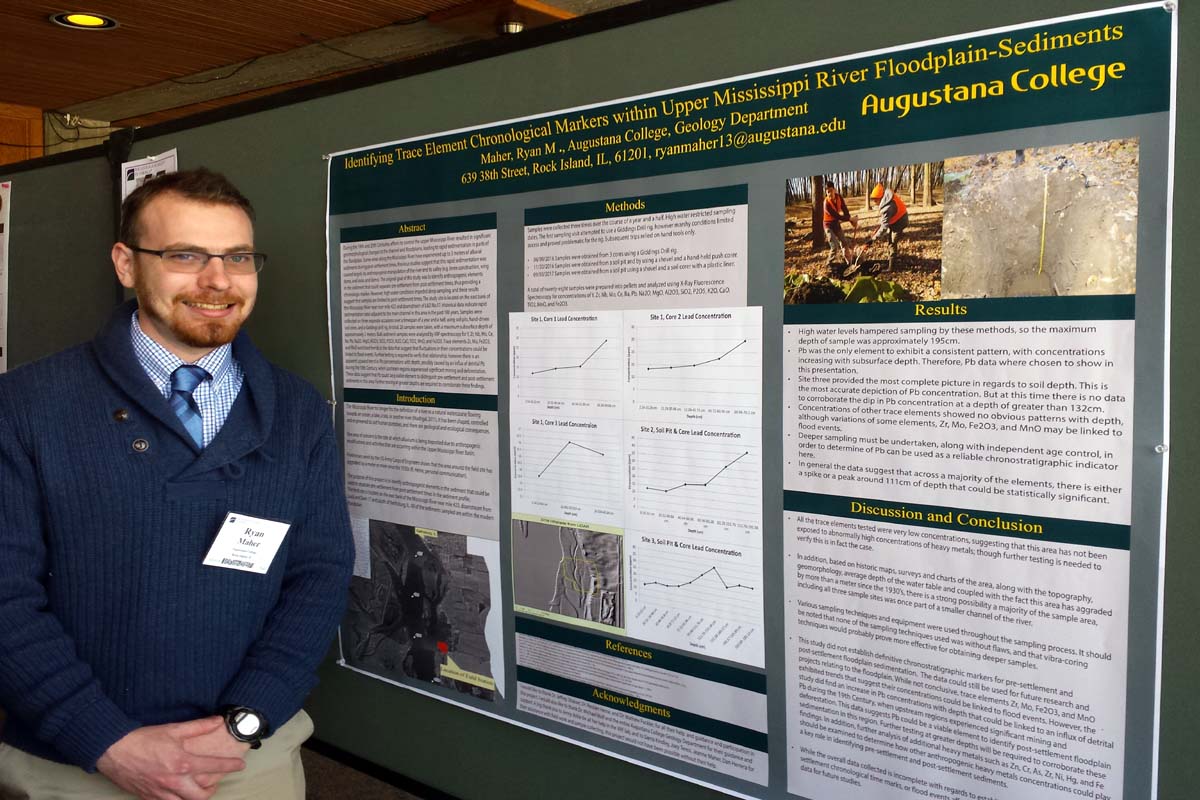 Ryan Maher, 2018
IDENTIFYING TRACE ELEMENT CHRONOLOGICAL MARKERS WITHIN UPPER MISSISSIPPI RIVER FLOODPLAIN-SEDIMENTS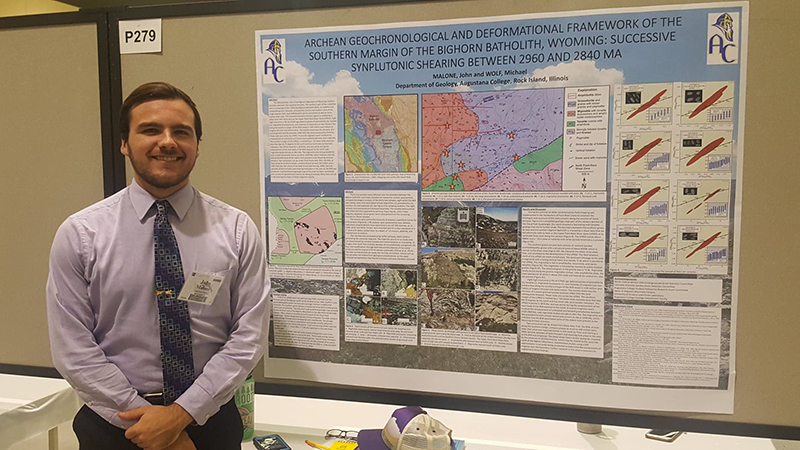 John Malone, 2018
ARCHEAN GEOCHRONOLOGICAL AND DEFORMATIONAL FRAMEWORK OF THE SOUTHERN MARGIN OF THE BIGHORN BATHOLITH, WYOMING: SUCCESSIVE SYNPLUTONIC SHEARING BETWEEN 2960 AND 2840 MA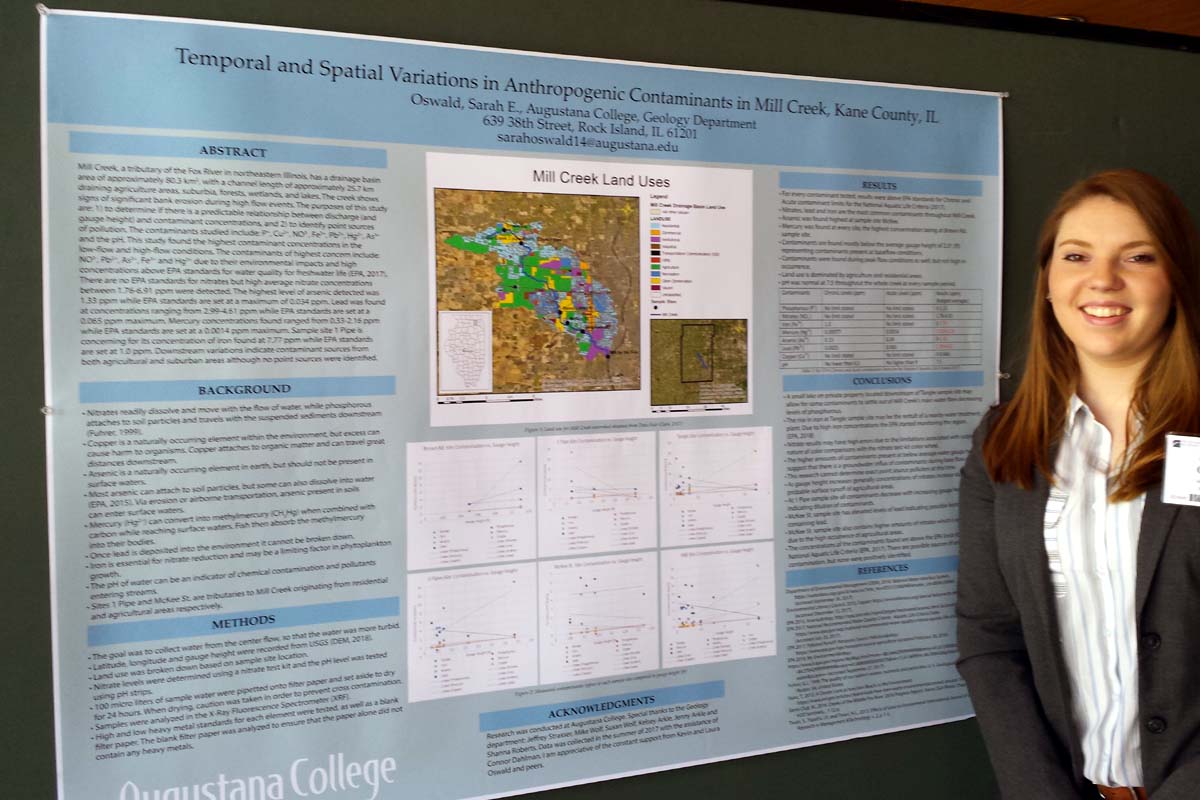 Sarah Oswald, 2018
TEMPORAL AND SPATIAL VARIATIONS OF ANTHROPOGENIC CONTAMINANTS IN MILL CREEK, KANE COUNTY, IL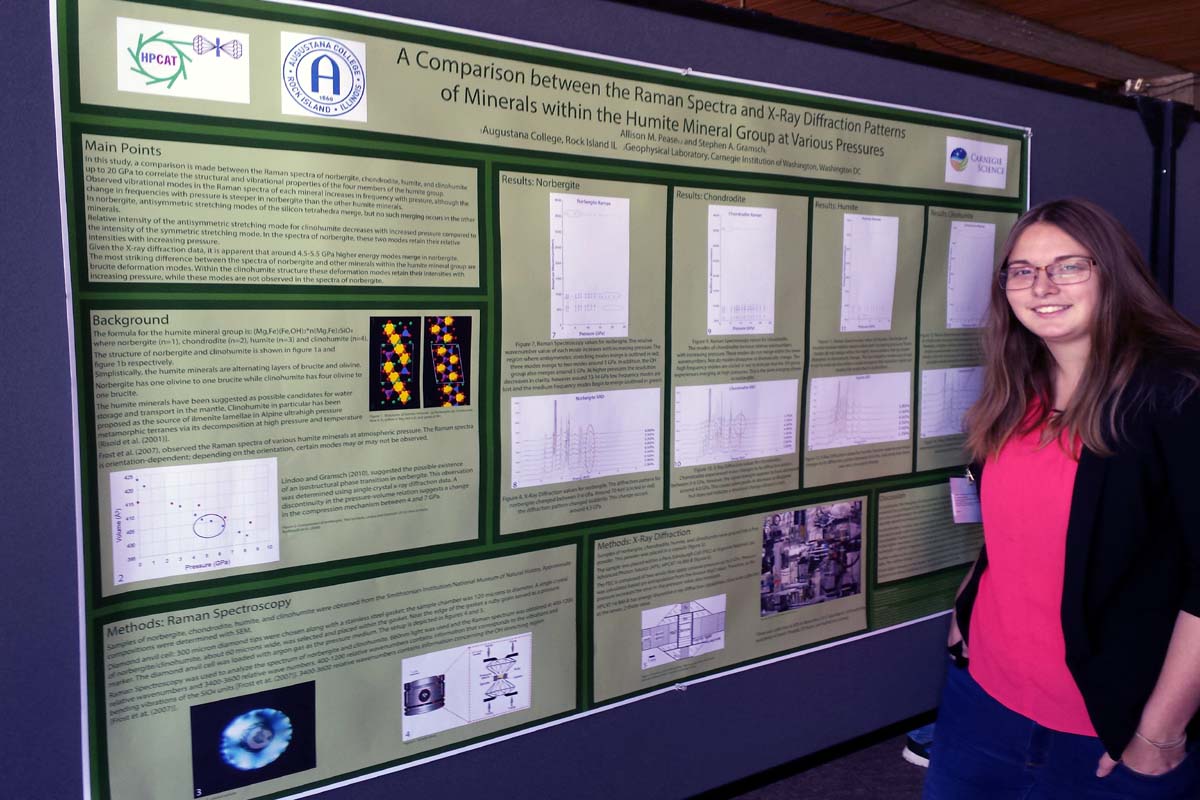 Allison Pease, 2018
A COMPARISON OF THE RAMAN SPECTRA OF THE HUMITE MINERAL GROUP AT HIGH PRESSURES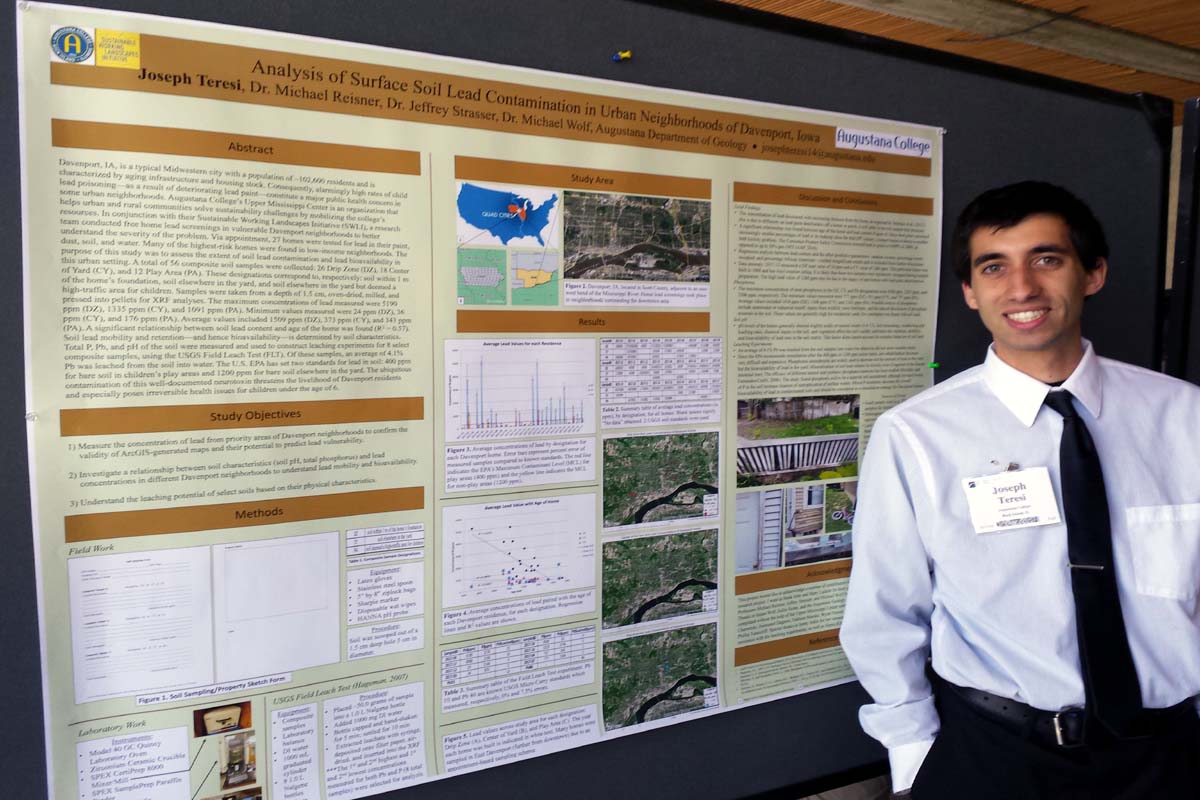 Joseph Teresi, 2018
ANALYSIS OF SURFACE SOIL LEAD CONTAMINATION IN URBAN NEIGHBORHOODS OF DAVENPORT, IOWA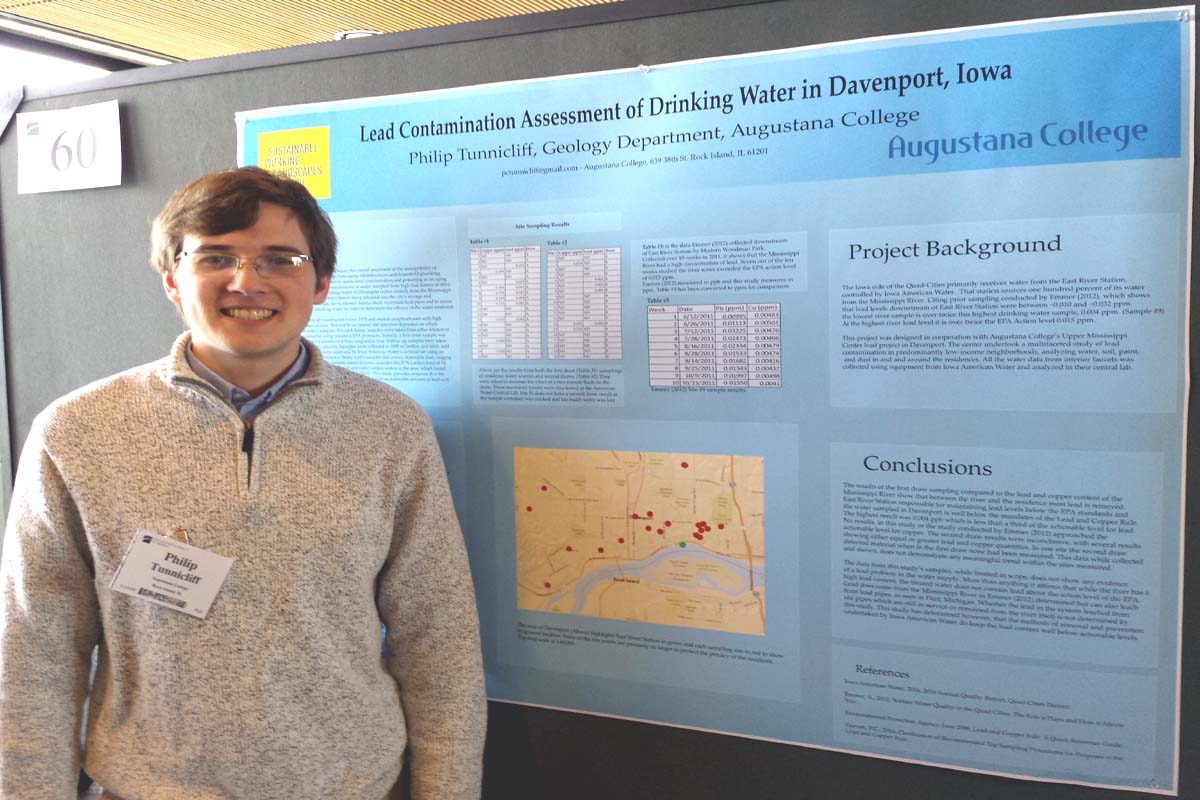 Philip Tunnicliff, 2018
LEAD CONTAMINATION ASSESSMENT OF DRINKING WATER IN DAVENPORT, IOWA

Mark Lundine, 2018
Channel Morphometry Analysis of Headwater Streams Using a Terrestrial Laser Scanner in Two Different Ecoregions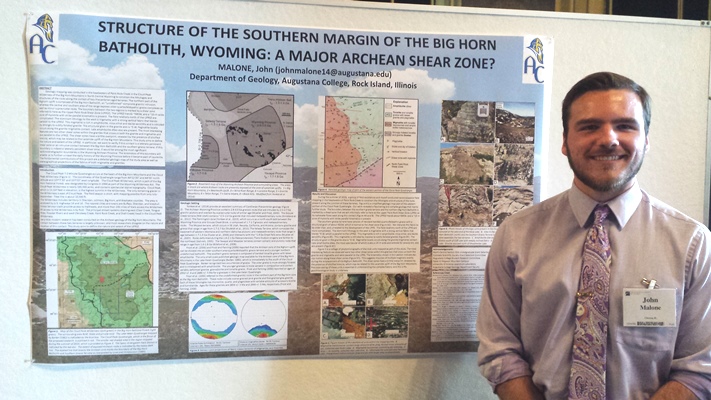 John (Jack) Malone, 2018
Structure of the Southern Margin of the Big Horn Batholith, Wyoming: A Major Archean Shear Zone?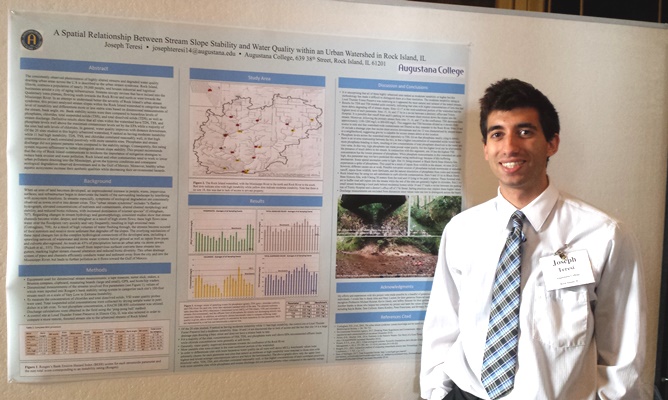 Joseph Teresi, 2018
A Spatial Relationship Between Stream Slope Stability and Water Quality within an Urban Watershed in Rock Island, IL