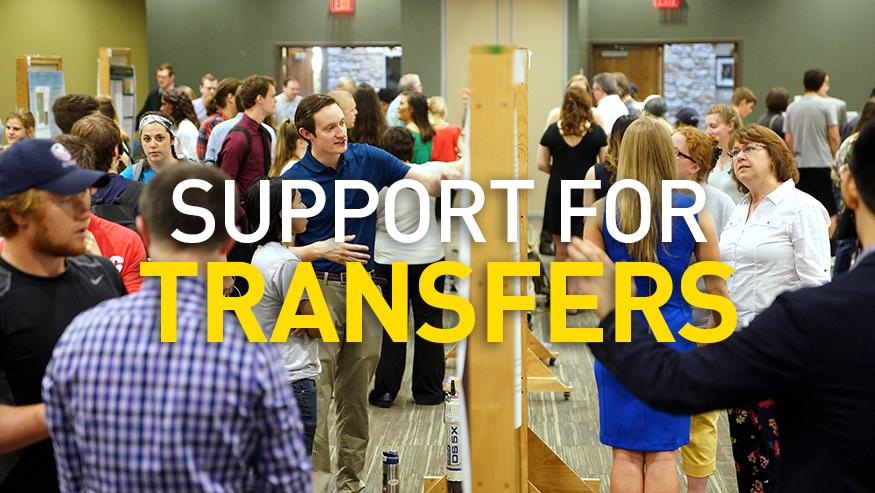 News
Transferring leads to career takeoff
Students who transfer to Augustana are quick to take advantage of the amount of support the college offers, from excellence in academics to advising and career preparation.
"The amount of support is, honestly, I believe to be unmatchable," said Omar Medina.
He majored in business and finance at Augustana, and graduated in 2017. He's now a business development analyst at Protective Industrial Polymers, Inc., in Chicago.
Kelsey Self transferred to Augustana to avoid being "a number."
"Here you're a person, a name," she said. "I felt I could have a real role in creating my own experience."
The computer science major graduated in 2016 and now works in technical support at National Information Solutions Cooperative in Saint Louis, Missouri.
Tanya Schmitz had a similar experience. "I've had so many doors open for me," she said.
A psychology major, Schmitz graduated in 2017 and is a behavioral health specialist at Timberline Knolls Residential Treatment Center Lemont, Ill.
Transfer students are eligible for merit scholarships  from $13,000 to $20,000 each year at Augustana.
After one year at Augustana, students can apply to participate in Augie Choice. The program offers students up to $2,000 to fund an internship, international study or faculty-mentored research project.