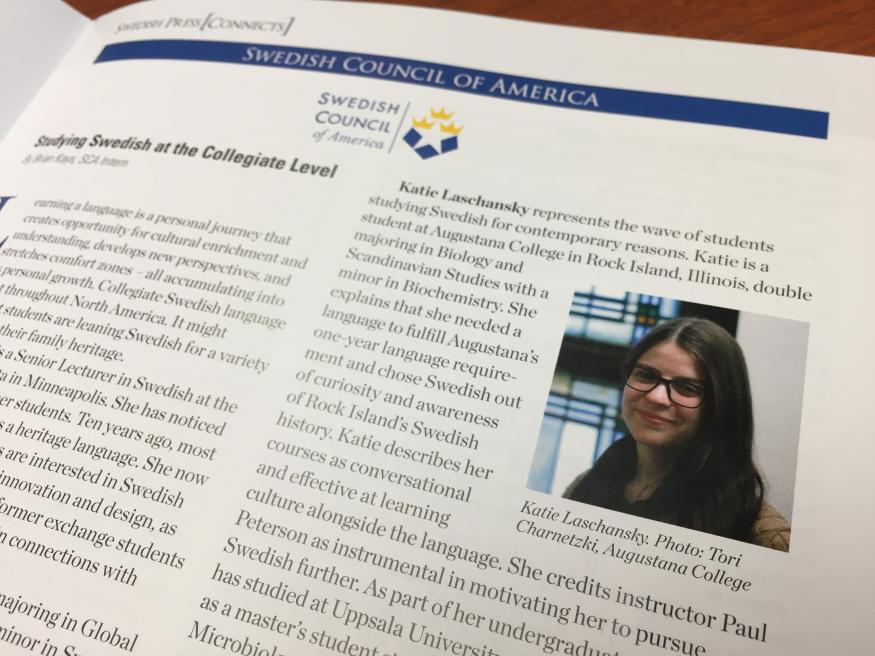 News
Swenson Center student worker featured in magazine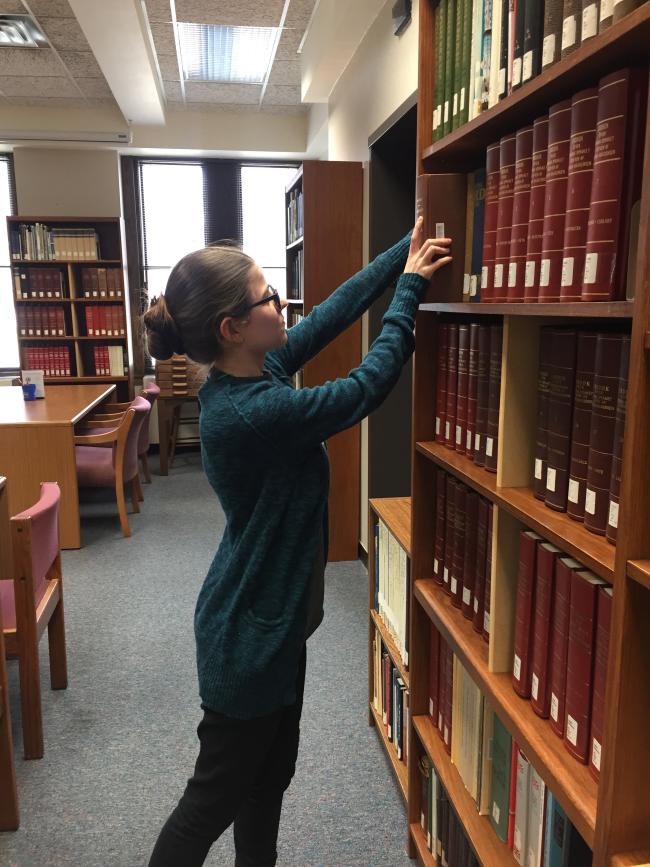 Swenson Swedish Immigration Research Center student worker Katie Laschanzky is featured in the Spring 2018 edition of SCA Today magazine. The article features two students who are studying Swedish in college in the U.S.
Katie is double majoring in Biology and Scandinavian Studies with a minor in Biochemistry and plans to continue her education at the graduate level in Sweden next fall. The article explains she "chose Swedish out of curiosity and awareness of Rock Island's Swedish history."
Katie has worked on a variety of projects at the Swenson Center since 2015. One of her main tasks has been digitizing "Musiktidning," the journal and newsletter of the American Union of Swedish Singers.
"Working at the Swenson Center while studying Swedish at Augustana gave me the chance to become more involved with what I was learning in the classroom. In addition to working with documents written in Swedish, I was able to be engaged with ongoing research projects and displays," says Katie.
To see the results of her hard work, visit the American Union of Swedish Singers digital project. The Swenson Swedish Immigration Research Center, located in the Denkmann building, is a national library and archives providing resources for the study of Swedish immigration to North America.
SCA Today is the publication of the Swedish Council of America. A version of this article also appears in the April edition of Swedish Press. To read the full article, see page 5 of SCA Today.