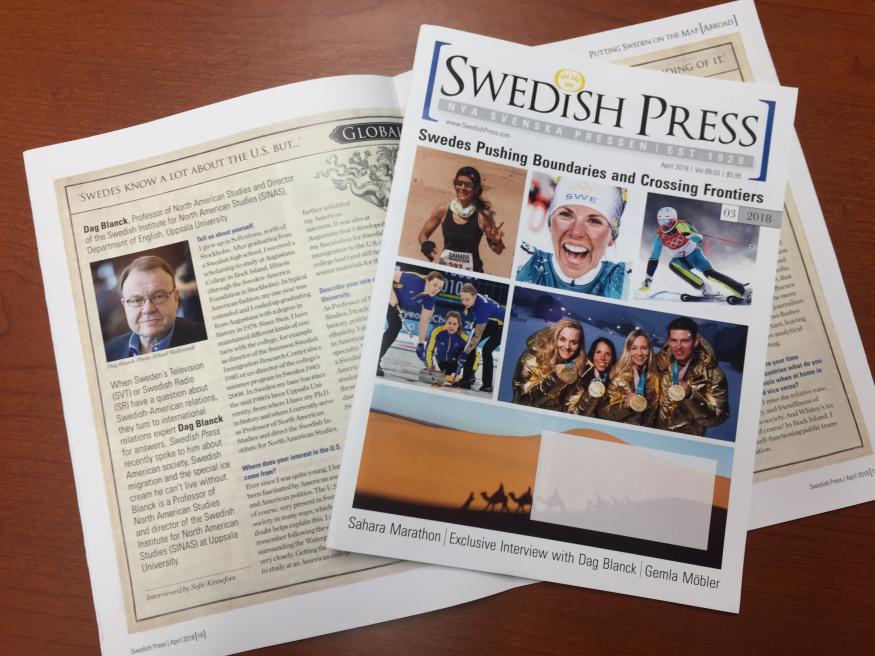 News
Swenson Center director featured in magazine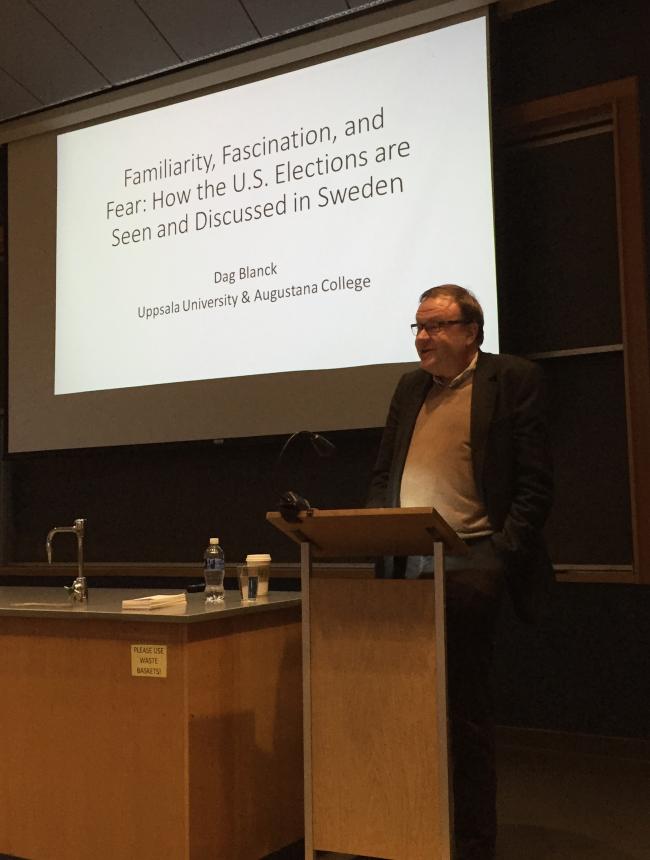 Swenson Swedish Immigration Research Center director Dr. Dag Blanck is featured in the April 2018 edition of Swedish Press magazine. Blanck researches American history with an emphasis on immigration and minorities, and is also interested in Swedish-American relations, especially politics. He is a frequent commentator on Swedish television and radio. 
"There is an intense interest in American politics here, especially in the recent presidential election and the new administration," Blanck says in the article. He co-authors the blog amerikaanalys.se, which examines American society and politics. 
In addition to Swedish media, he also discusses these topics at Augustana.  Ahead of the 2016 presidential election, Blanck presented "Familiarity, Fascination, and Fear: How the U.S. Elections are Seen and Discussed in Sweden" to the Augustana campus. 
Blanck has served as the director of the Swenson Center since 1985. He splits his time between the United States and Sweden, where he is Professor of North American Studies and Director of the Swedish Institute for North American Studies (SINAS) at Uppsala University. 
To read the full article, subscribe to Swedish Press or stop by to read the Swenson Center's copy. 
The Swenson Swedish Immigration Research Center, located in the Denkmann building at Augustana College, is a national library and archives providing resources for the study of Swedish immigration to North America.