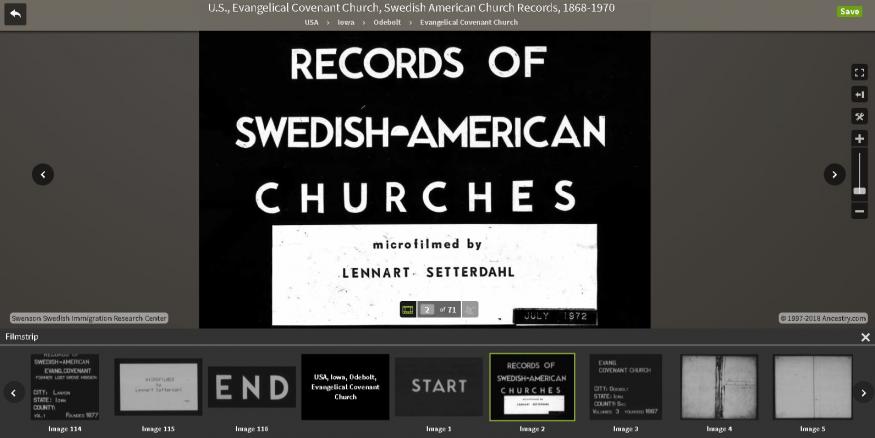 News
Swedish-American and Swedish-Canadian church records now online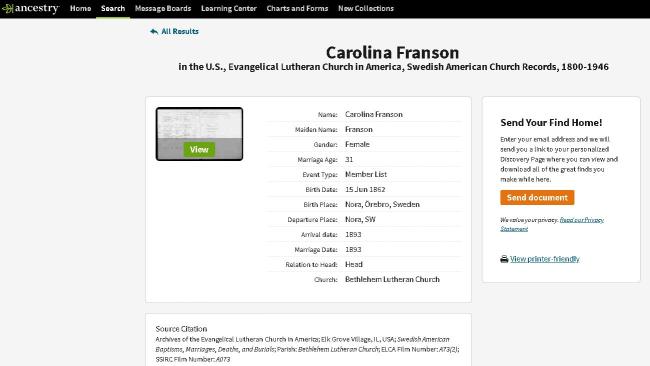 The Swenson Center is pleased to announce that the Swedish-American and Swedish-Canadian church record microfilms have been scanned and indexed, and are now available on Ancestry.com. The Swenson Center provided microfilms for this project in cooperation with the Evangelical Lutheran Church in America archives, the Evangelical Covenant Church archives, the Evangelical Free Church of America archives, and the Swedish Emigrant Institute in Växjö, Sweden.
Digitized church records include Swedish-Lutheran, -Covenant, and -Free. The Swenson Center has long had these records on microfilm, along with Swedish-Methodist and -Baptist records. They were largely microfilmed in the 1960s and 1970s by the Swedish Emigrant Institute through Lennart Setterdahl. We look forward to using and sharing this new source.
Ancestry.com is available by paid subscription. The Swenson Center has subscriptions for public use by appointment with our assistance. Many public libraries also have Ancestry subscriptions for free use by their patrons. Latter-Day Saint FamilySearch Centers also have Ancestry subscriptions for public use.
See our Genealogy page for the other records you can find at the Center that might enhance your findings on Ancestry, as well as our Swedish to English Translation Services. We are also pleased to have been a part of the recent Swedish-American Newspapers digitization project.
The Swenson Center is excited to see this project completed and we invite you to contact us with any questions. 
The Swenson Swedish Immigration Research Center, located in the Denkmann building at Augustana College, is a national library and archives providing resources for the study of Swedish immigration to North America.