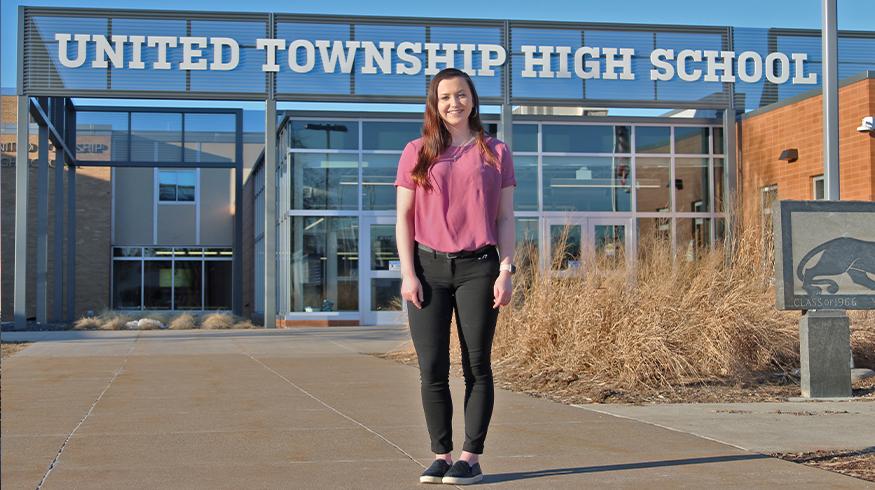 News
POST Scholars prepare to teach in high-need classrooms
College students know education is good for their future, and many want to improve the future for others: neighborhoods, broader communities, government, the planet. For education majors, the goal to improve lives can be complicated by financial hardship on all sides: their own, and that of their future students.
This is how the Promoting Opportunities in STEM Teaching (POST) scholarships can make an extraordinary difference.
Augustana awards $10,000-$30,000 POST scholarships to five or six secondary education majors in STEM fields who commit to teach at least four years in high-need school districts after graduation.
While the awards are based on merit, amount per student is based on need, averaging about $20,000 in both the junior and senior years. The POST scholarships are funded by a $1.1 million grant from the National Science Foundation's (NSF's) Noyce Teacher Scholarship Program.
According to Dr. Mike Egan, associate dean of academic affairs, the POST scholarships may be used for tuition, room and board, even books. "We try to distribute as equitably as possible, so that none of the scholars will have to take out a penny of loans," he said.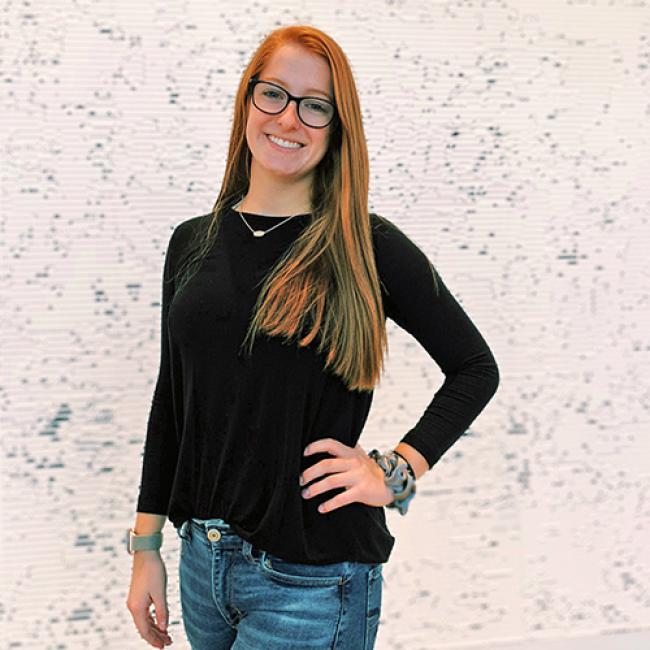 Along with financial support, the program provides enhanced learning experiences such as participation in regional and national conferences, research with an Augustana STEM professor in the summer between their junior and senior year, and mentorship following graduation.
'Oh my gosh. Perfect.'
That's what math education major Anna Bross thought when she first heard about applications for the POST Scholarship in summer of 2020.
With a mom who had taught in Chicago public schools, Bross already knew she wanted to teach in a high-need school. Paying her own way through college, she is excited about a future where she and the other POST Scholars can "focus more on our students, and not so much on stress about loans."
POST Scholar Sarah Allen, also a math education major, graduated from a high-need high school: nearby United Township (UT) in East Moline, Ill. Even before learning of the POST Scholarship program, which creates student-teaching partnerships with certain high-need districts in the Quad Cities, Allen said she'd considered going back to UT to teach.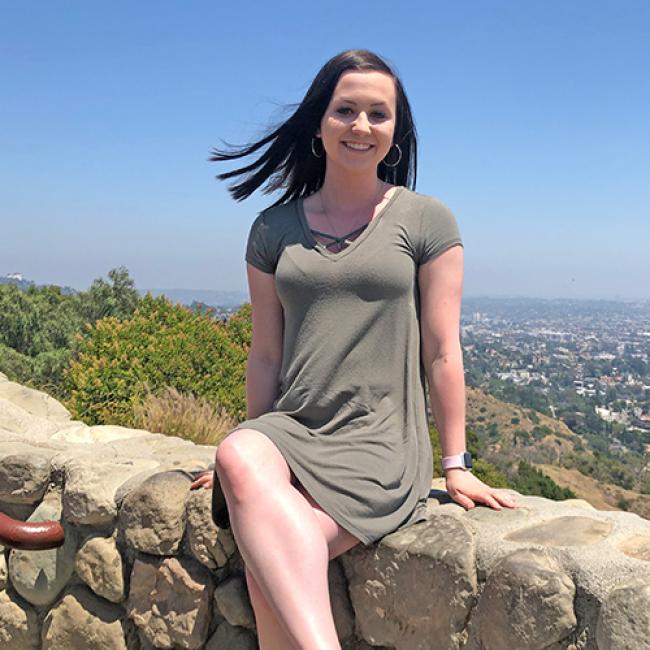 "Teaching in a high-need school might sound intimidating to some people, but I think it's an exciting thing to do," Allen said. "It gives you a better chance to really make an impact as a teacher."
Special learning opportunities for POST Scholars build their enthusiasm by building their knowledge in topics especially important to being effective teachers in high-need schools. Both Allen and Bross participated (virtually, in 2020) in conferences where they had opportunities to network with other POST Scholars nationwide.
For Olivia Ruffatto, Augustana POST Scholar in biology education, a virtual summit she attended over the summer was just one of the "new and interesting doors" the scholarship has opened for her.
"As I continue on to becoming a licensed teacher, I could potentially present at conferences, do research, or become a teaching fellow," she said, "all very exciting opportunities I didn't know were available to me before this scholarship."
Like all education majors, they will spend a semester student teaching as seniors. The Quad Cities is particularly beneficial for education majors because it offers so many different settings for student teaching—including high-need schools, where the POST Scholars will focus.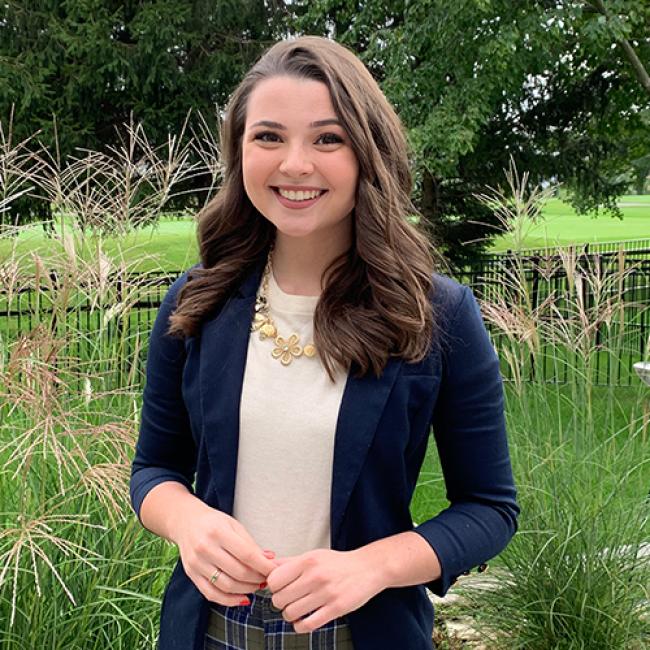 Talk to the experts—every day, if you want to.
For her summer research experience, Ruffatto will be part of a team working with Augustana's Upper Mississippi Center. She's unsure of the specific focus, but that's OK, since she loves "everything from cell bio to invertebrates and animal taxonomy.
"I think that's what's most exciting to me about becoming a teacher. I get to share a broad range of topics I really love, and hopefully get students excited about them, as well!"
Both Allen and Bross are excited to research culturally relevant pedagogy (CRP) this summer, working with Dr. Rayford Harrison, Augustana assistant professor of chemistry. "Our research is going to be interview-based, which sounds really awesome to me," Allen said.
Developing high-quality communication skills is one benefit of being a student in STEM education at a college of the liberal arts and sciences. Augustana in particular provides something more: uncommon support from professors and mentors, which does wonders for confidence in the classroom.
"Augustana is a small community," Dr. Egan pointed out. "The future math teachers are my advisees and I've known them since they were first-year students.
"I hear other schools that have NSF Noyce grants really struggle to recruit students. We don't have that problem … It's almost like we don't have to recruit. We simply have to invite."
An invitation to collaborate on your brightest future, with funding to help you along the way—that's Augustana.