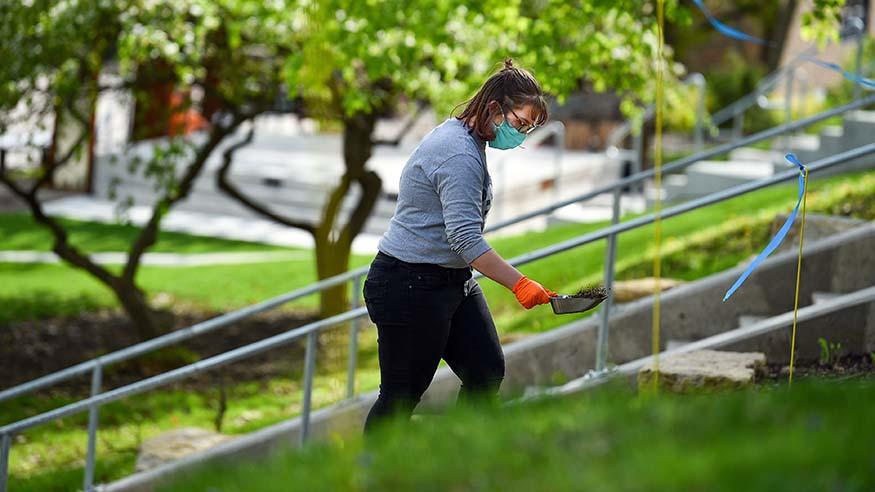 News
'Pollinator pockets' come to campus
Augustana College will create "pollinator pockets" on campus in response to the decline in populations of bees, butterflies and other pollinators.
The idea for the project came from faculty and students. Senior Kirsten Biefeld and grounds supervisor Josh Becker are leading the initiative. Biefeld learned about pollinator pockets during her internships at the Quad City Botanical Center and Niabi Zoo last summer. 
The first pollinator pocket planted with native flora to attract and nurture pollinators will be a quarter-acre area near the Bell Tower.
"I found that community participation with conservation is very important. Pollinator pockets are fairly easy to integrate into an urban area, with great aesthetic and environmental benefits," said Biefeld, a biology and Spanish double-major. "The conservation spirit was already in our Augie community. I was happy to help jump-start the project with research from my internships."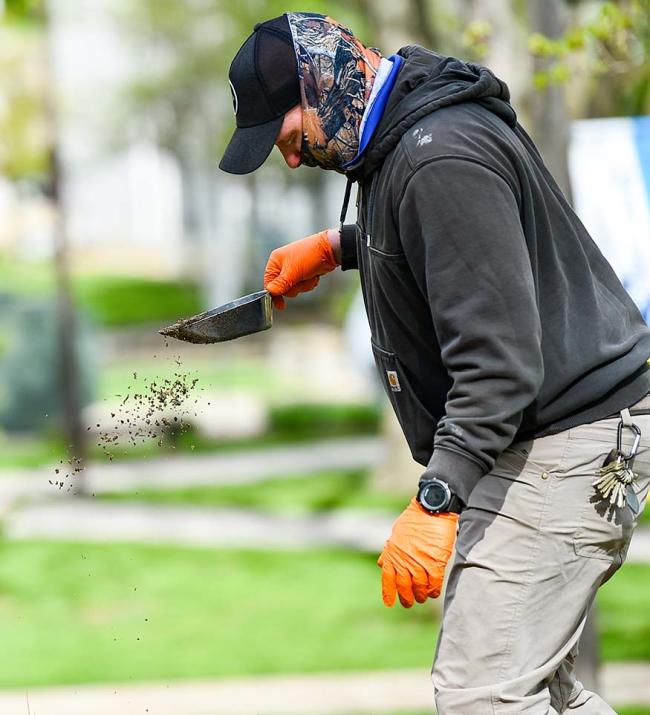 Biefeld worked with her advisor, entomologist Dr. Tierney Brosius, as well as Becker, members of the grounds crew and other students to move the project forward.
Becker's experience with native plantings and the grounds crews' knowledge of the campus landscape helped the group formulate a 10-year plan to repurpose several areas on campus as pollinator pockets.
"This project also is a great step toward reducing the use of chemicals, preventing erosion, reducing mowing frequency, and creating habitat for wildlife that call Augustana's campus home," said Becker.
Augustana President Steven Bahls praised students for the leadership they've shown in addressing the climate crisis over the past year.
"They have helped build support for renewable energy alternatives on a larger scale, while being willing to get their hands dirty, literally, with projects like the pollinator pocket initiative," he said.
 
The initiative received funding from the new Presidential Green Initiatives Fund, which supports student projects focused on lessening the college's and surrounding communities' environmental impact and addressing the areas of energy use, food management, facilities, transportation, and academic and business practices. 
That fund originated from Augustana's $1 million Blue, Gold and Beautiful campaign to maintain its reputation as one of America's most beautiful college campuses.
Local businesses River City Turf, SiteOne Landscape and Sygenta Crop Protection donated supplies for the project.
Learn more about making your own pollinator pocket here.
Contact: