News
College announces $1M beautification fund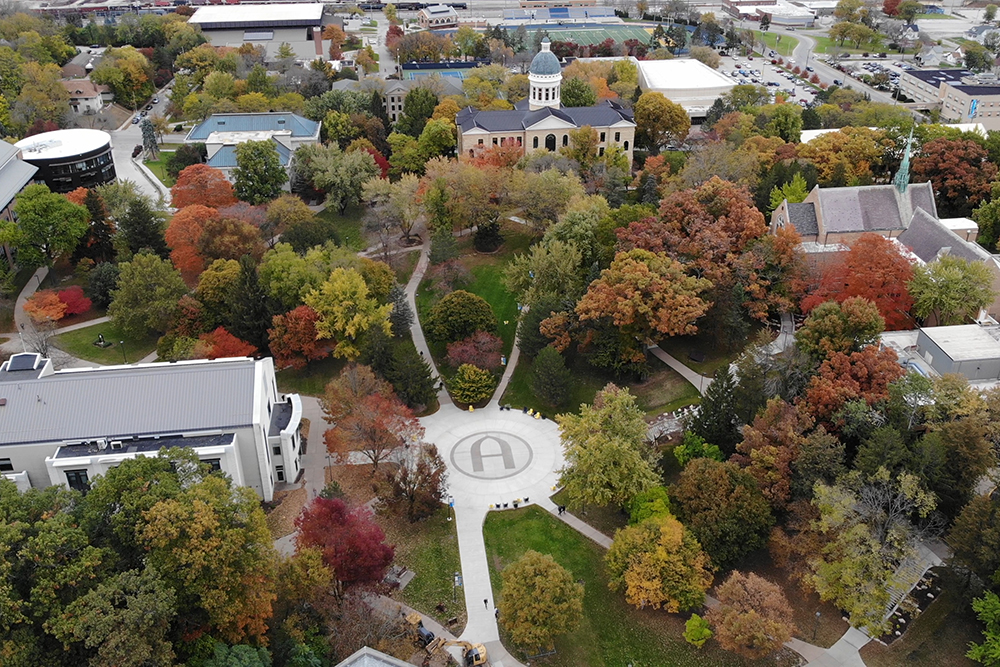 President Steve Bahls has announced a $1 million fund to maintain Augustana's status as one of America's most beautiful college campuses.
The three-year campaign will be called Blue, Gold and Beautiful. It was unveiled at a news conference on campus April 13.
Projects include landscaping at main entrances and on the main Quad; improvements to sidewalks, parking lots and stairways; repaving the Slough path; the addition of a focal point on campus; and outdoor seating improvements.  
Research done by Augustana in late 2017 showed that campus beauty is one of the strongest drivers of loyalty among current students, alumni, parents of current students and employees. These hilly 115 acres next to the Mississippi River give those connected to the Augustana community something to cherish. 
Out of the $1 million, $10,000 has been set aside to take employee and student suggestions for improvements. The campus community will receive a form via email to suggest projects which will be reviewed by a committee and passed to Executive Vice President Kent Barnds and CFO Kirk Anderson '93 for the final decision. 
This campaign comes after 12 years of significant campus construction, totaling nearly $90 million. The enhancements will occur as the Slough repairs are finalized, the Hanson Hall addition begins, funding is raised for a remodel of Bergendoff Hall, and the Brodahl Building is renovated and expanded to accommodate a new master's program in speech-language pathology.