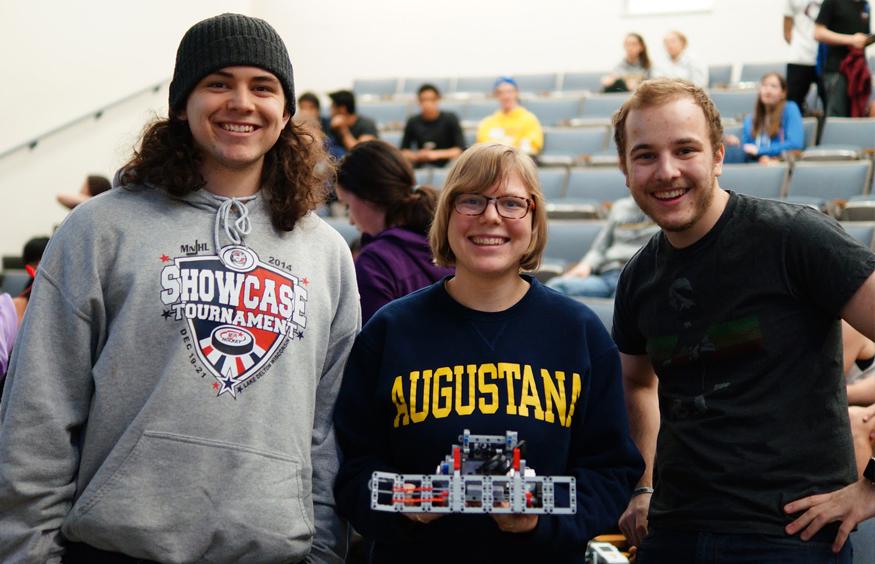 News
Overview: Celebration of Learning 2017
Augustana held its annual Celebration of Learning on May 3. Here are some highlights of a celebratory and full day of art, research presentations, interactive multimedia events and performances. 
Erin Runde, geography: Makings of a Tourist Trap
More than 100 students presented more than 70 posters during Celebration of Learning. Here, geography major Erin Runde '17 discusses her research about the history behind a small rural town in Wisconsin becoming an international tourist destination through the branding of the Wisconsin Dells.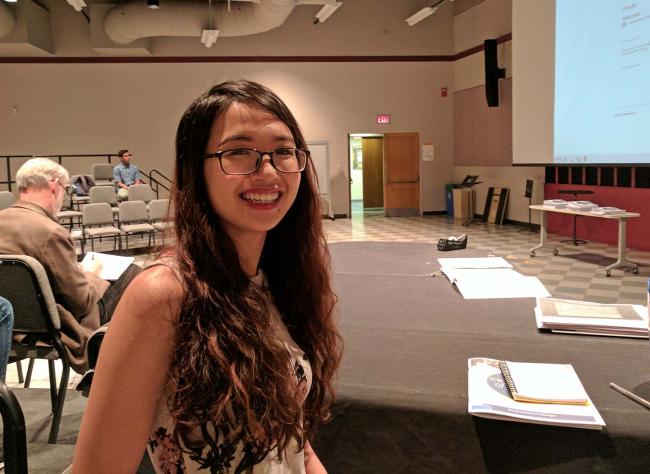 Chloe Nguyen, business: One Hundred Dollars Now or Half Million Dollars Later?
Junior Chloe Nguyen did two studies with current students to see if a different method of saving for retirement could prompt them to increase their savings early in life. Nguyen's project advisor was Dr. Sheila Goins of business administration.
She looked at reactions to two savings models: a forecasting model, which focuses on saving a set amount over time to predict what the total will be in at retirement, vs. "backcasting," which sets the desired total at the start and then calculates how much has to be saved over time to get to that amount.

She hypothesized that backcasting would cause people to save more over time. However, results between her studies were inconclusive, she said, possibly because one group was composed of business majors (who may be more financially savvy) and one was a mix of students.

Has she started saving for retirement? "No," she laughed.
The Lost Augustana Museum: A Pop-Up Exhibition
Check out these fun historical artifacts presented by Dr. Brian Leech's History 320 Public History. From China to Sweden to Joy, Illinois, students shared life moments, fun facts and rich historical perspective based on items chosen from the museum collection.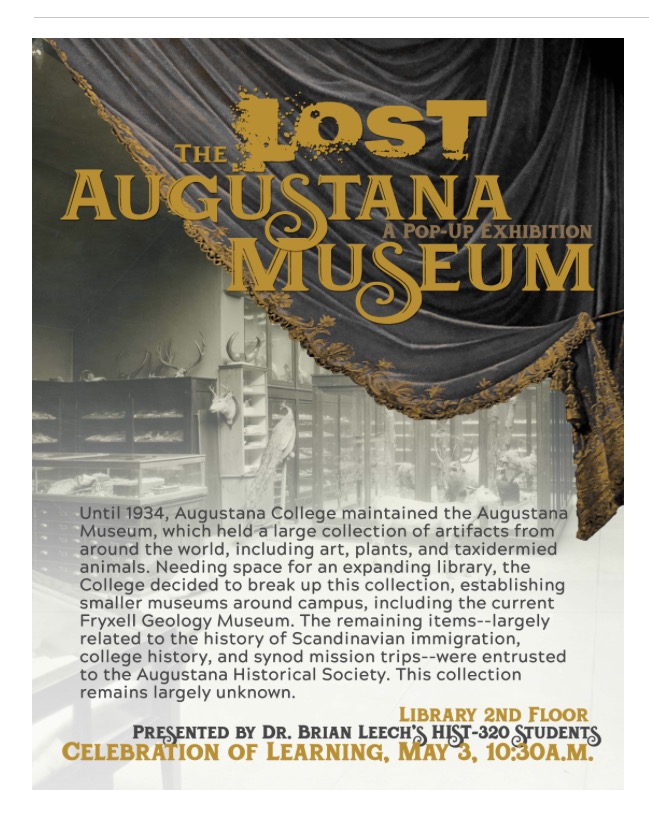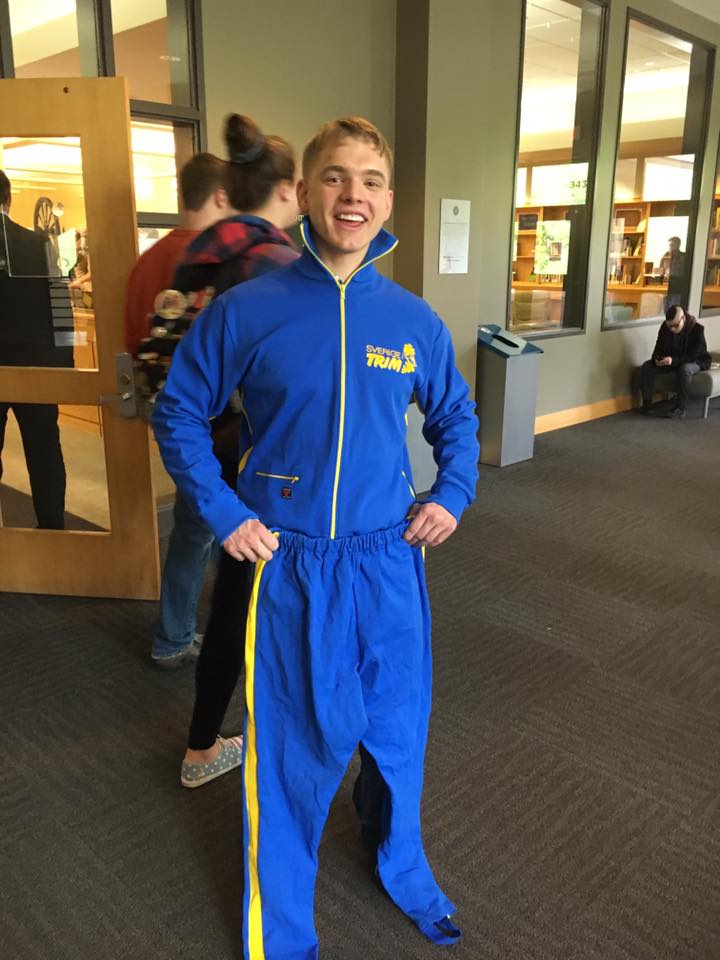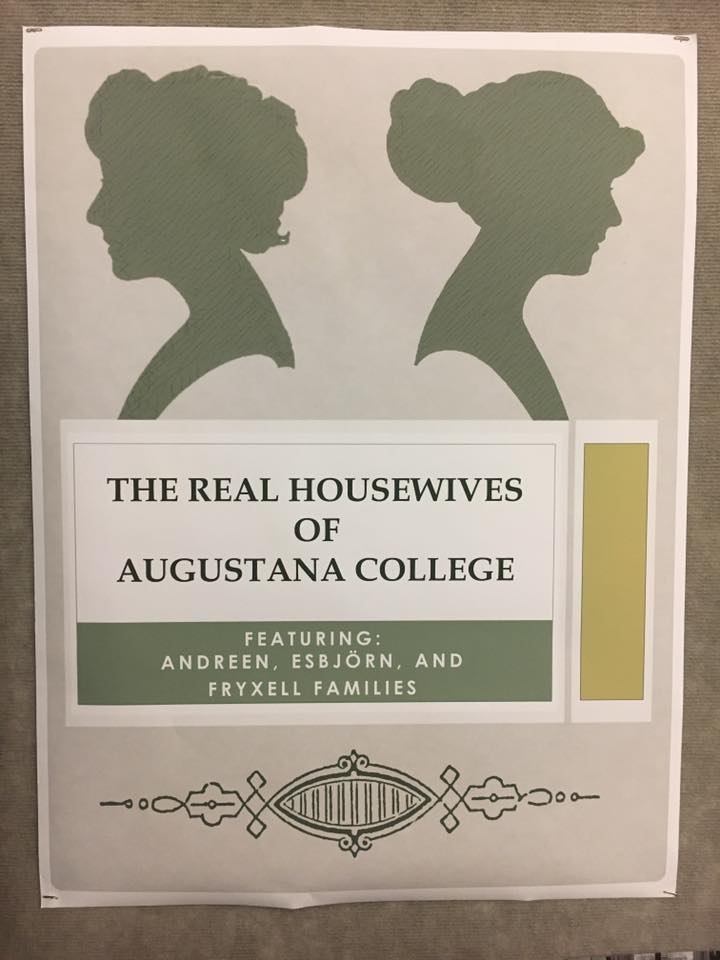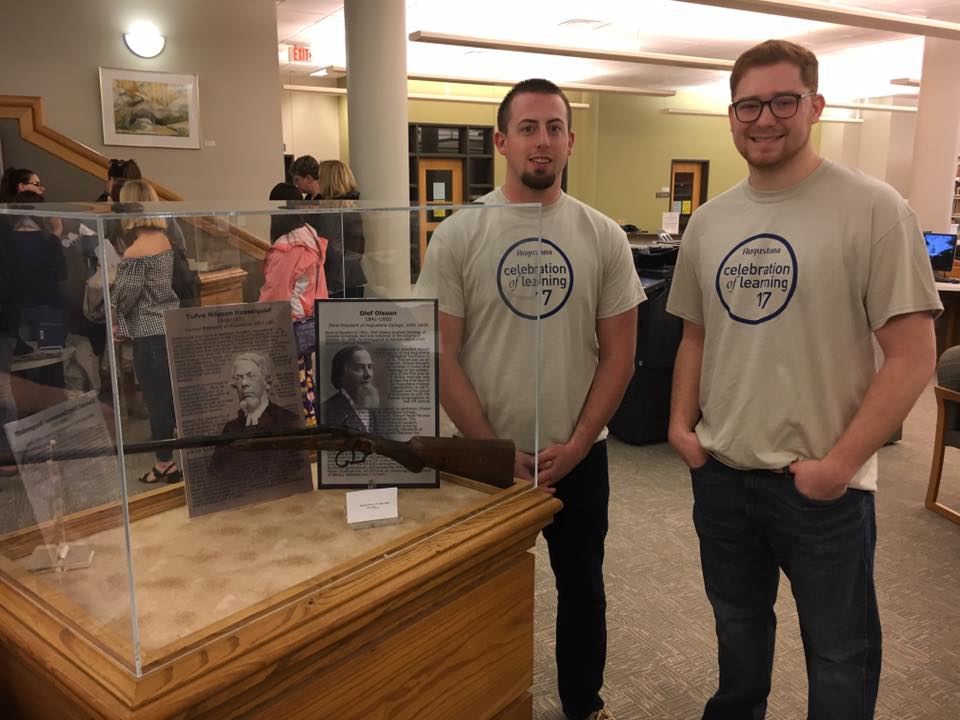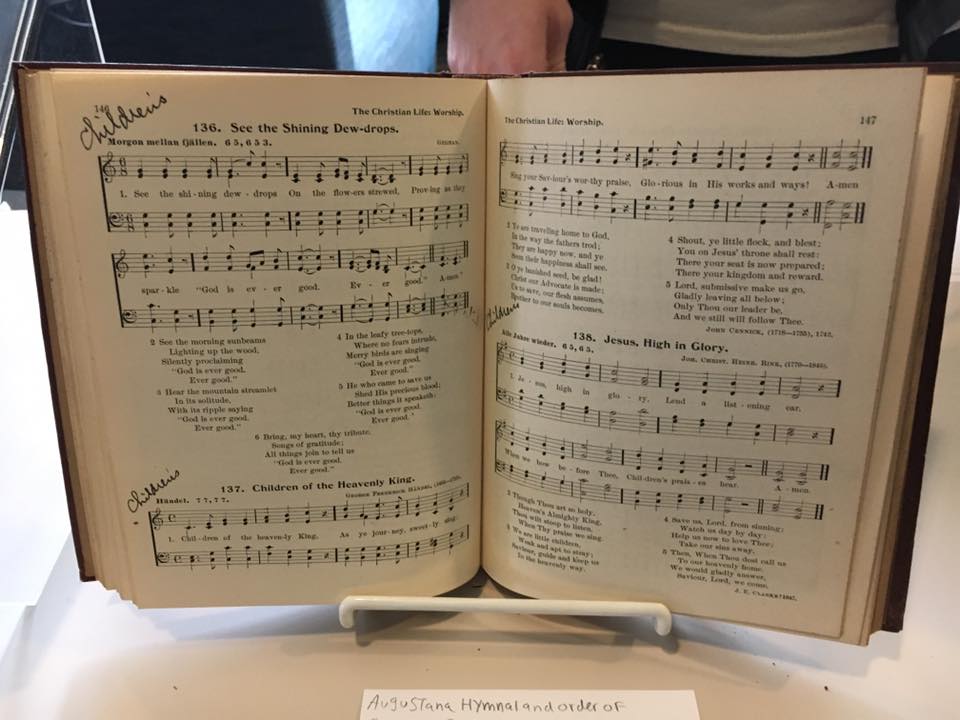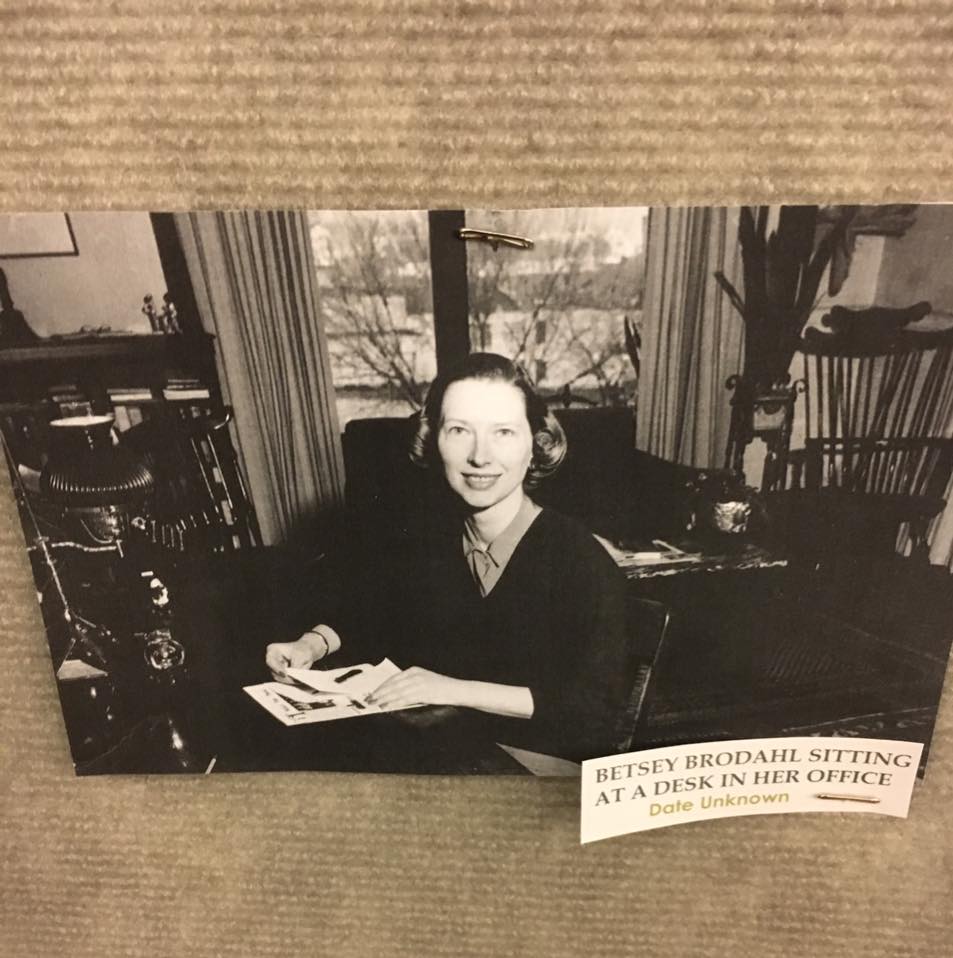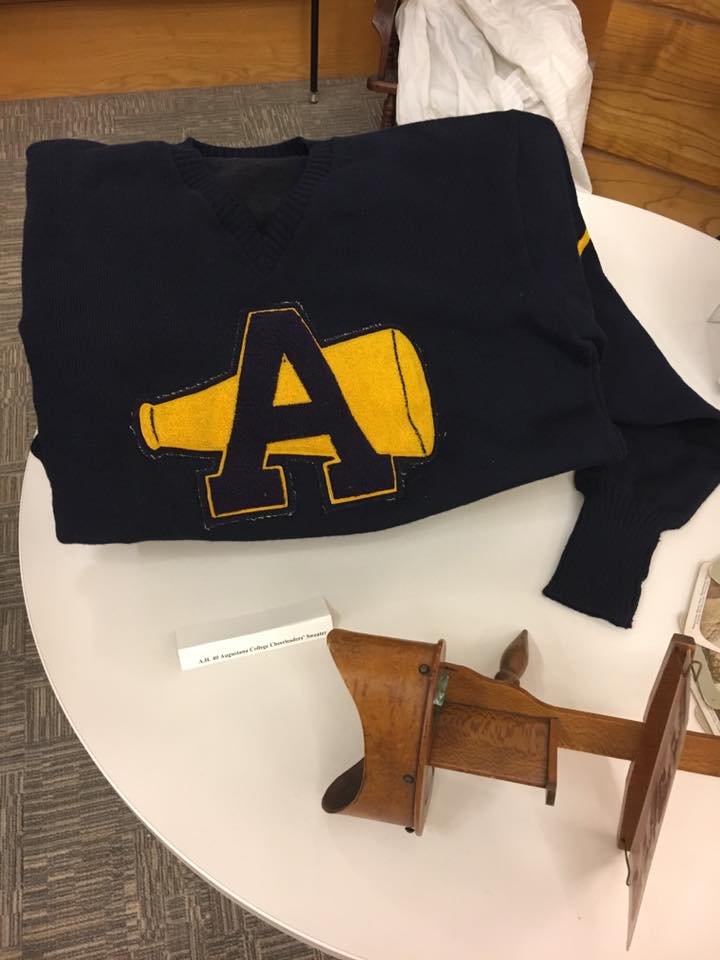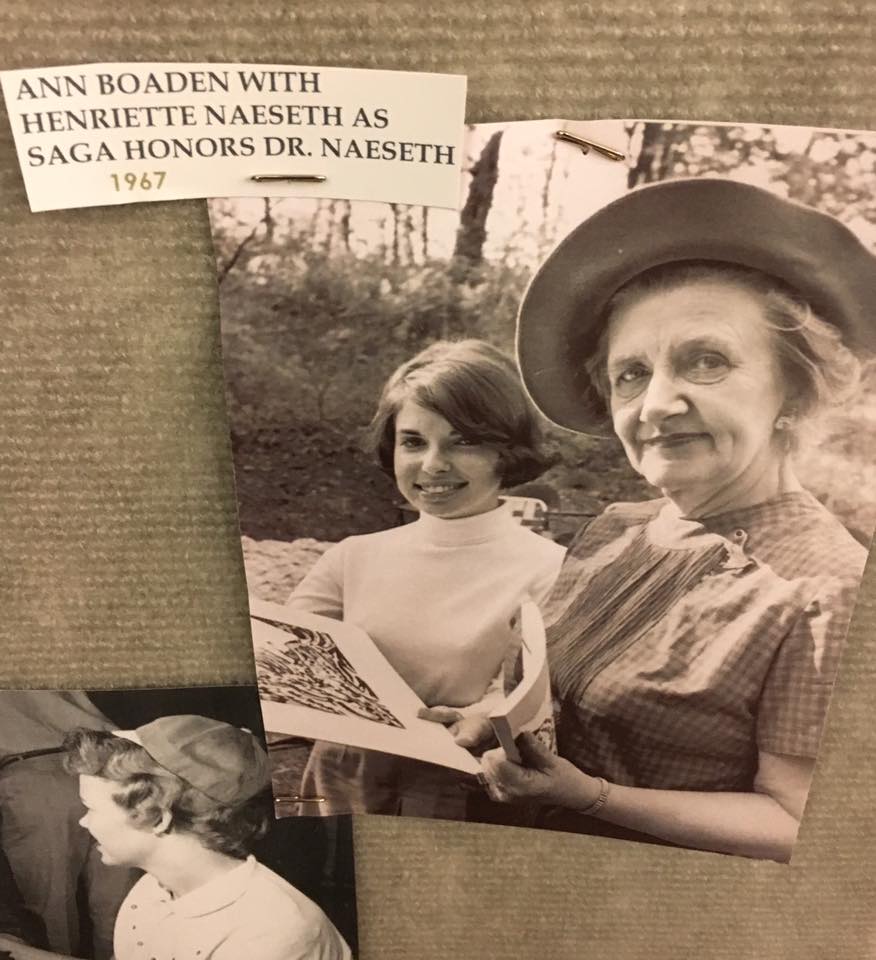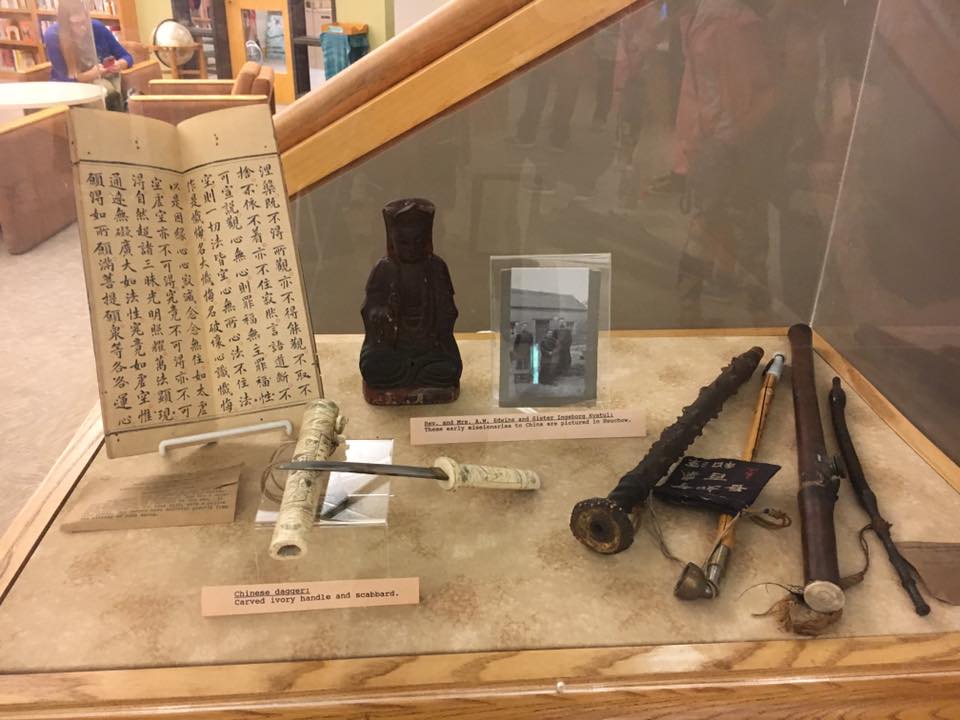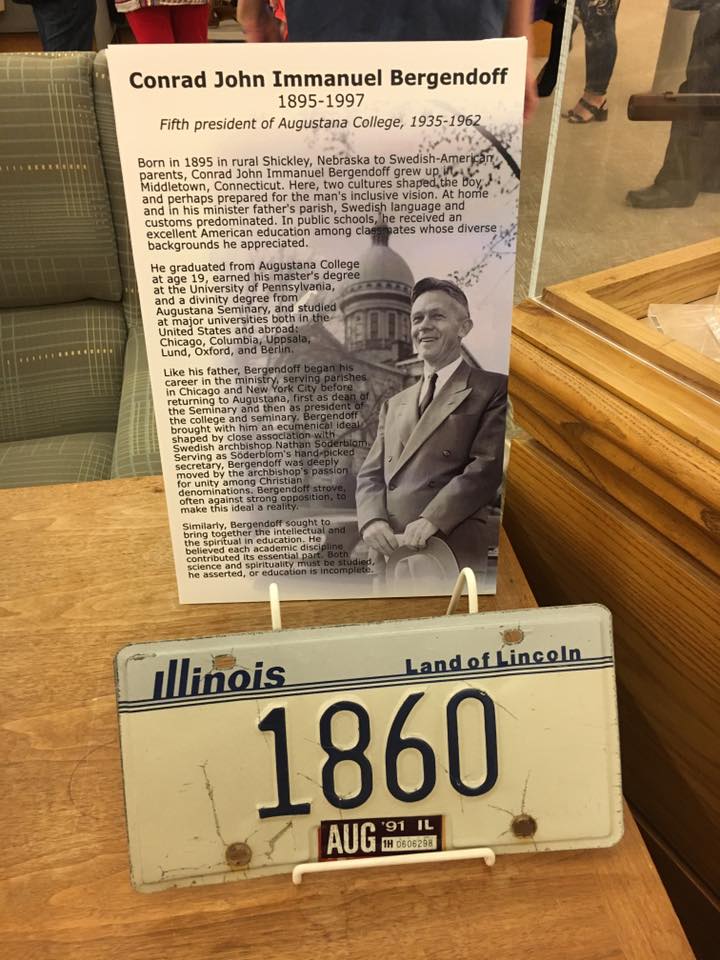 Jessa Rizzo, geology: The Color and Clarity of Feldspars: Experiments in Heat Treating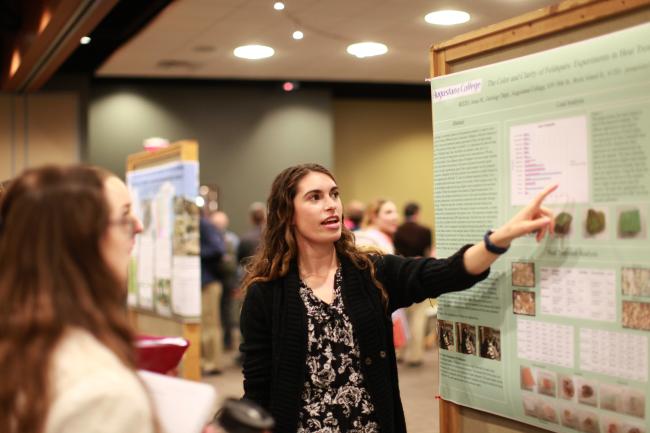 The monetary value of gemstones on the market is related in part to their color and clarity. Some gemstones are routinely heated to improve their color and clarity. Senior geology major Jessa Rizzo designed a project to test whether heat treating improves feldspars' color and clarity. Of the four feldspars she heat-treated, the results showed no aesthetic improvement.
In the second part of her project, Rizzo focused on amazonite, one of the more well-known feldspar gemstones with a characteristic blue-green color, and lead content. By analyzing crushed amazonite samples using XRF spectroscopy, Rizzo determined that there is no apparent correlation between color and the amazonite samples' lead content. However, her results showed that the lead content did correlate with the samples' intensity of color when there is a high concentration of water.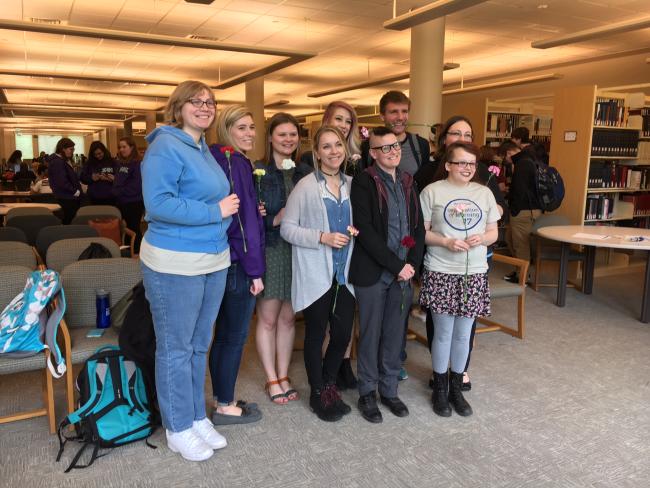 Readings by creative writers
Senior creative writing majors read from their original poetry, fiction and creative non-fiction in the Tredway Library. Many of these writers have work appearing in SAGA, Augustana's student-run literary and art magazine published each fall and spring, and awarding more than $1,000 in prizes annually. SAGA offers positions for student copy editors, technical editors and publicists—and of course publication for poets, fiction writers, essayists, photographers and visual artists.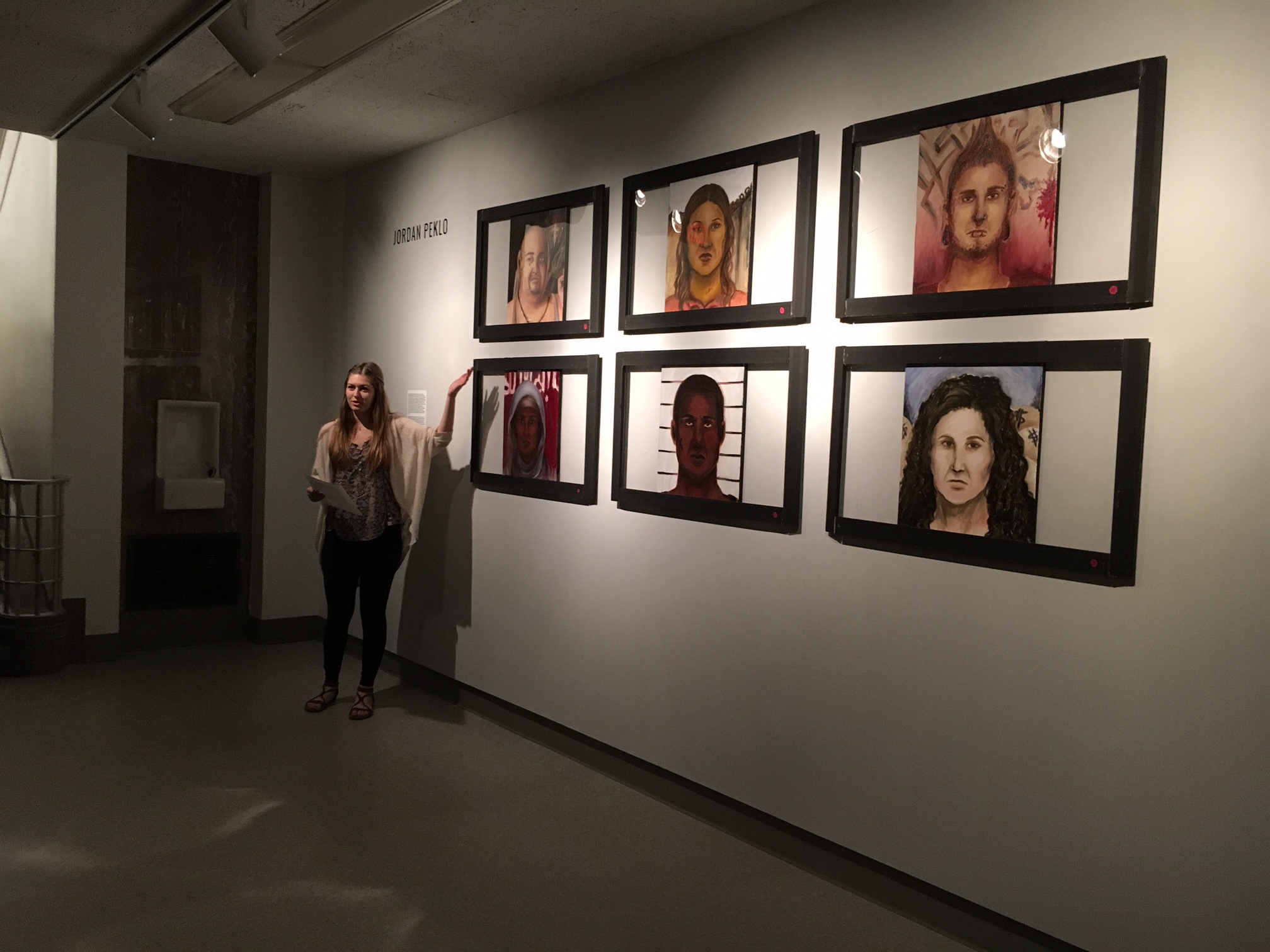 Jordan Peklo, art: The Truth Lies Beyond the Screens
Art major Jordan Peklo presented her collection of painted portraits, each a stereotype commonly portrayed on television: an American Christian man, Mexican-American woman, Muslim woman, African-American man, a Jewish woman, and a man with body modifications. The solemn expressions on their faces, according to Peklo, are "to help you realize that what you see on TV is not necessarily the truth."
Her inspiration began with the multiple stories surrounding the shooting of Michael Brown by a police officer in Ferguson, Missouri, in 2014. Although primarily reds, whites and blues, the colors in her paintings are washed-out or darkened. Early in her project, she suspected her paintings didn't have the depth she meant them to convey; but when her classmate Henry Roderick suggested framing them in TV screens, she felt more satisfied that they carried her message.
"American media has an effect on how we perceive others," Peklo said. "Always question everything."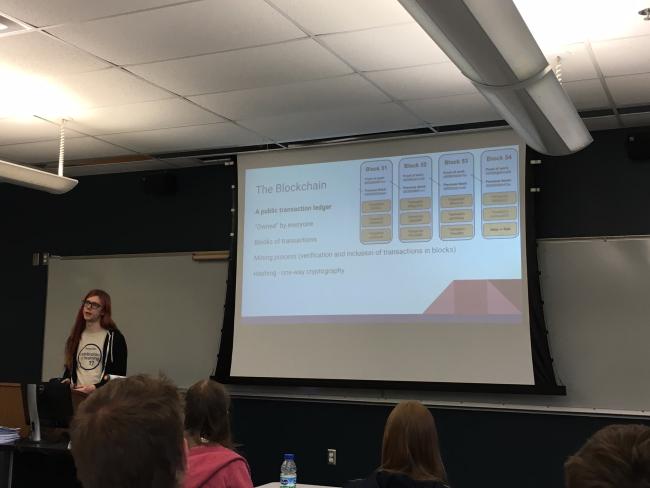 Vecna, computer science and mathematics: Data Embedding in the Bitcoin Blockchain
Vecna '18 worked with Dr. Andrew Sward and Dr. Forrest Stonedahl to research how various data can be stored in the Bitcoin (digital or "crypto" currency) block chain (a great digital ledger of transactions; a collection of transactions is a block). An alternative to banks, Bitcoin is collectively owned and constantly building.
"You can't change a block," Vecna said. "Once it's there you'd have to rewrite everything faster than it's introduced." This is why the people (called miners) who add blocks to the blockchain try to discourage information not related to currency.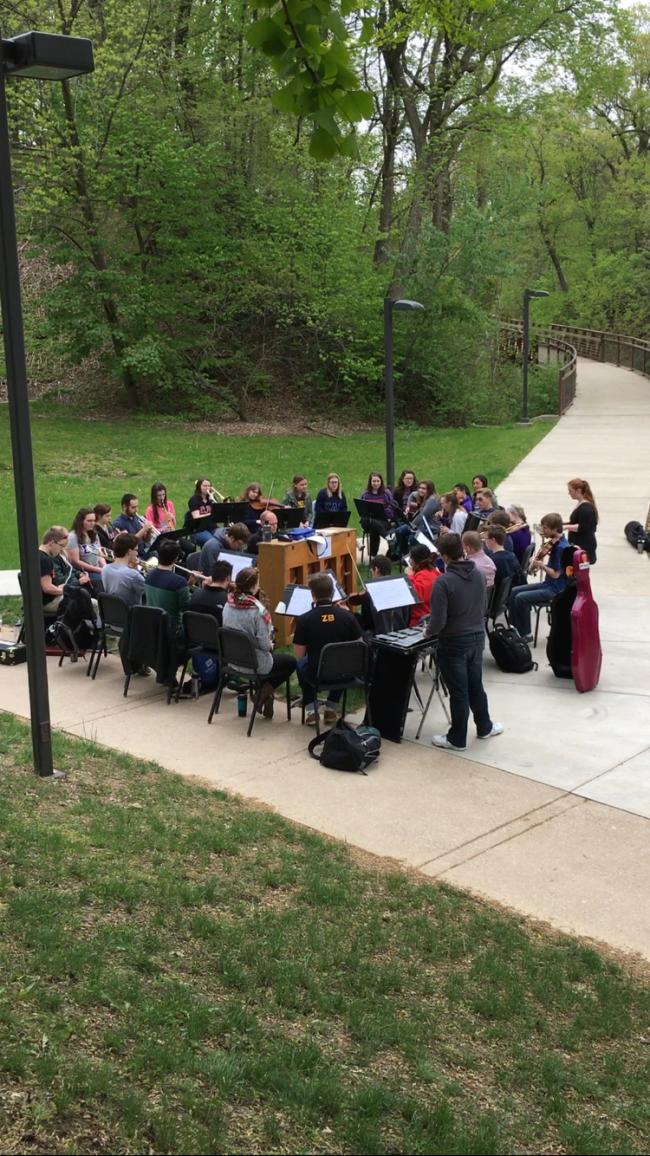 Miners even limit certain steps in the script of a transaction to 80 bytes—not enough to do anything fun, such as create an image of Nelson Mandela or Spock—which is what some anonymous Bitcoin users did. 
However, through a series of intricate steps that can't be explained here, Vecna and his advisors developed a more efficient method for encoding information in Bitcoin scripts, and inserted their own data into the blockchain. Their information, familiar to anyone fond of solving crime puzzles with clues, is I accuse Vecna of committing the crime in the Forrest with the Sward.
A performance on the Quad
Dr. Jacob Bancks and students in Dr. Rob Elfline's Instrumentals for Music Education class performed Terry Riley's "In C" near the Slough in the afternoon. Widely regarded as the first musical composition to incorporate stylistic elements that later would be described as "minimalism," the piece includes a diverse set of instruments and voices—fun to listen to, and fun to watch.
Upper Mississippi Center for Sustainable Communities: poster session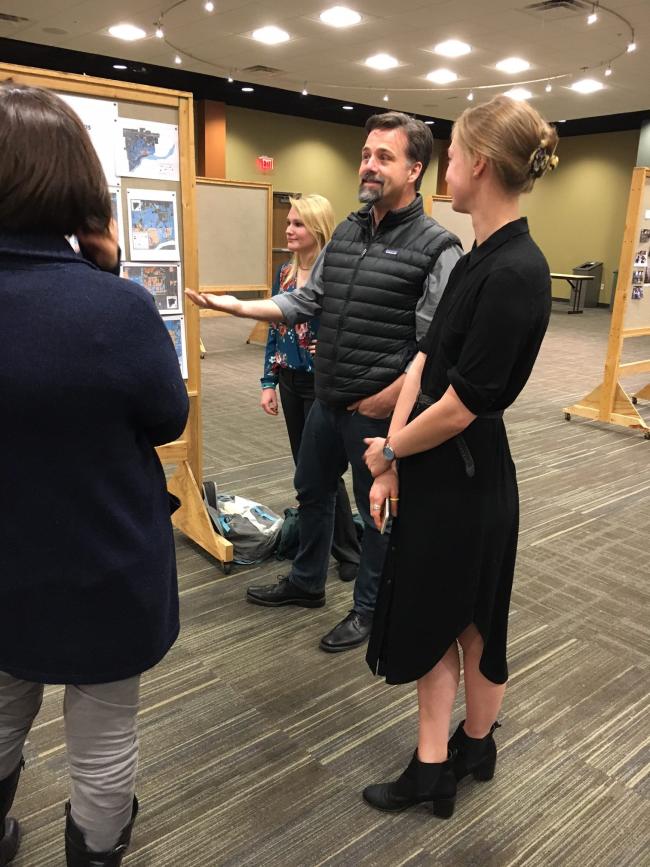 Marissa Iverson '18, Dr. Jennifer Burnham (geography), and Rosalie Starenko '15 (Upper Mississippi Center) listen as Dr. Matt Fockler (geography) exclaims over the maps Marissa and Caitlan Lange '18 created in conjunction with the UMC's Sustainable Working Landscapes Initiative. These maps highlight areas at high risk for lead poisoning in Scott County, Iowa—based on an analysis conducted by the UMC's interns last summer—and as Dr. Fockler demonstrates, any good map comes with a good story.