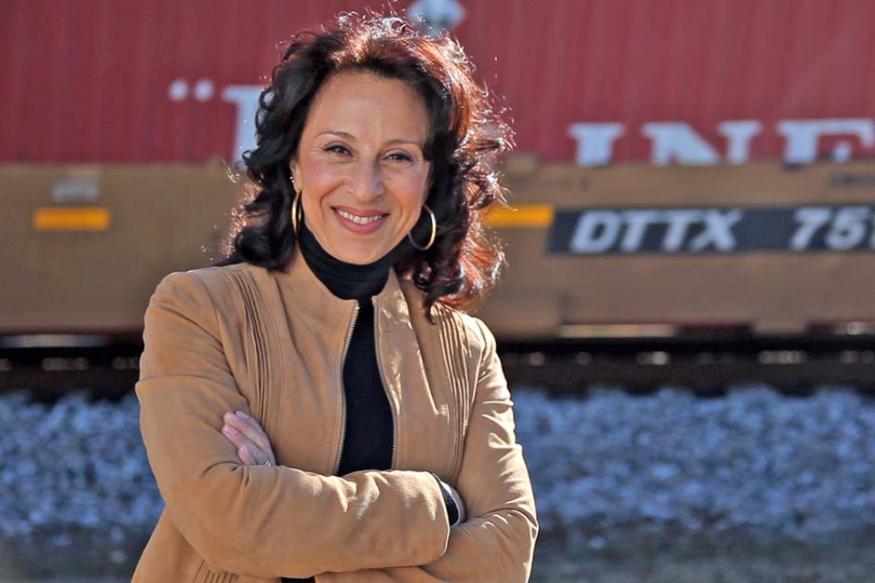 News
NPR host to give annual Curtis Lecture
Maria Hinojosa, host of NPR's "Latino USA," will give this year's Ellwood F. Curtis Family Lectureship in Public Affairs at 7 p.m. on Friday, April 21 in Wallenberg Hall on the second floor of the Denkmann Memorial Building (3520 7th Ave., Rock Island). Her lecture is titled, "The case for owning our power and our voice: Now more than ever." Admission is free.
Hinojosa is the anchor and executive producer of the program, heard at 7 p.m. Wednesdays  on WVIK, Quad Cities NPR 90.3.
The Curtis Lecture was established in memory of Ellwood F. Curtis, who served as president and vice chairman of Deere & Company during his 42-year career with the Moline-based manufacturer. Curtis was active in the Quad City community and was co-chair of Augustana College's Agenda for Leadership Campaign.
Hinojosa also serves as anchor of the Emmy Award-winning talk show "Maria Hinojosa: One-on-One" from WGBH/ La Plaza. She has won four Emmys, the 2012 John Chancellor Award for Excellence in Journalism, the Robert F. Kennedy Award for Reporting on the Disadvantaged, the Studs Terkel Community Media Award, and the Edward R. Murrow Award from the Overseas Press Club for best documentary for her groundbreaking "Child Brides: Stolen Lives."
She is the author of two books, including a memoir, "Raising Raul: Adventures Raising Myself and My Son." She was born in Mexico City, grew up in Chicago, and received a B.A. from Barnard College.