News
Next president was drawn to Augustana's mission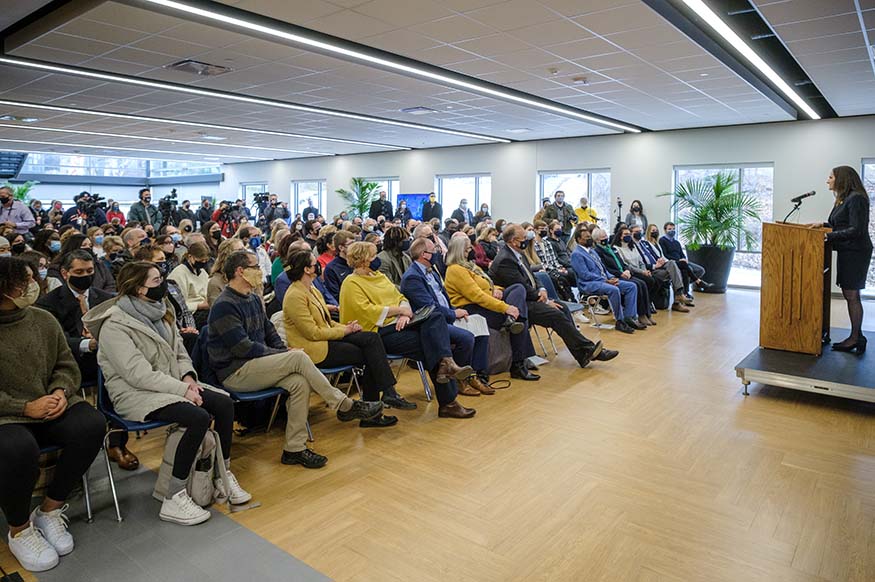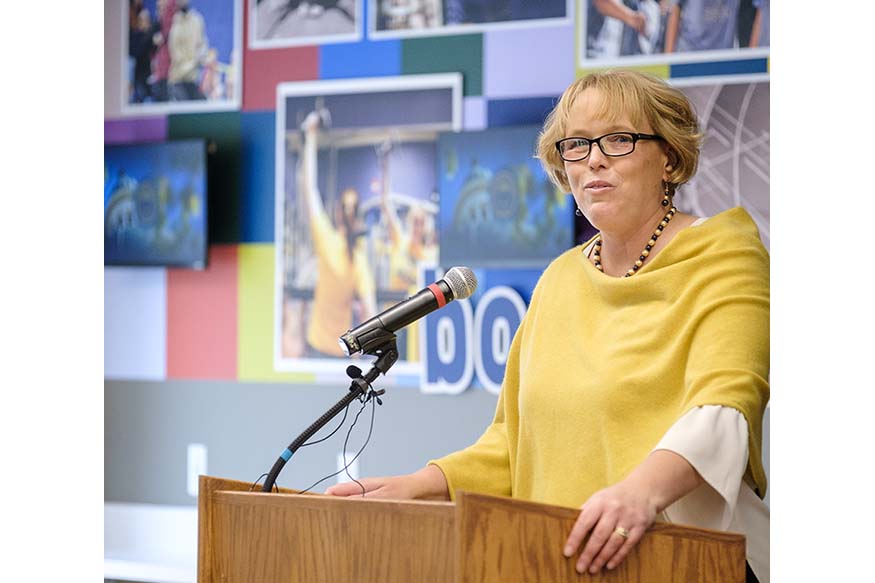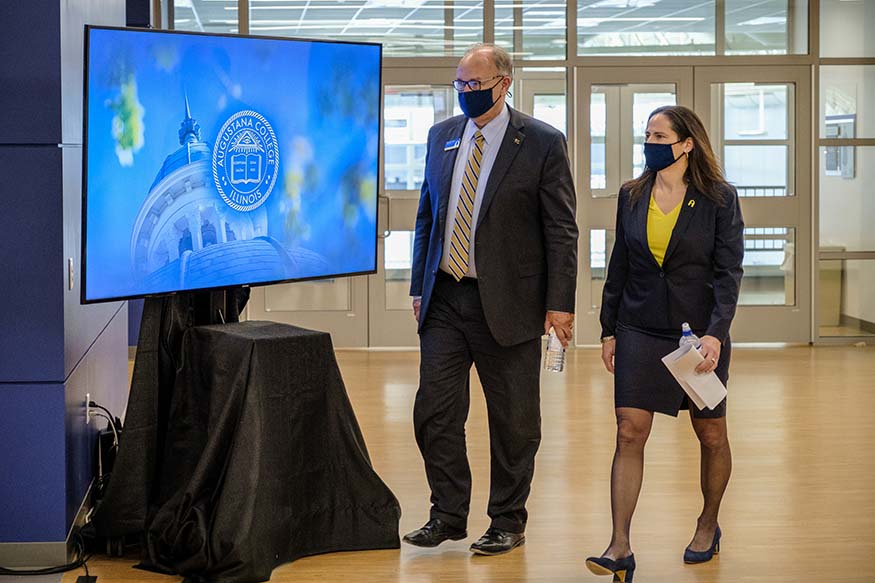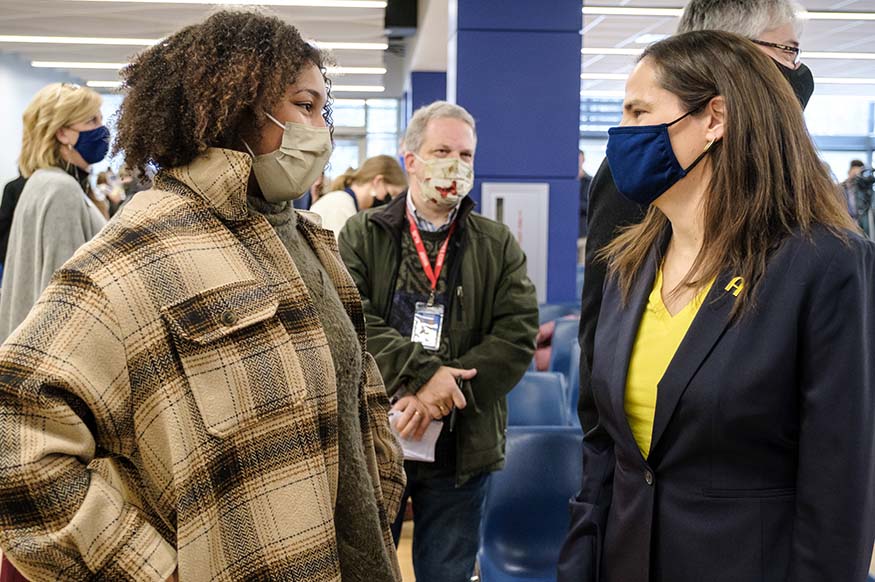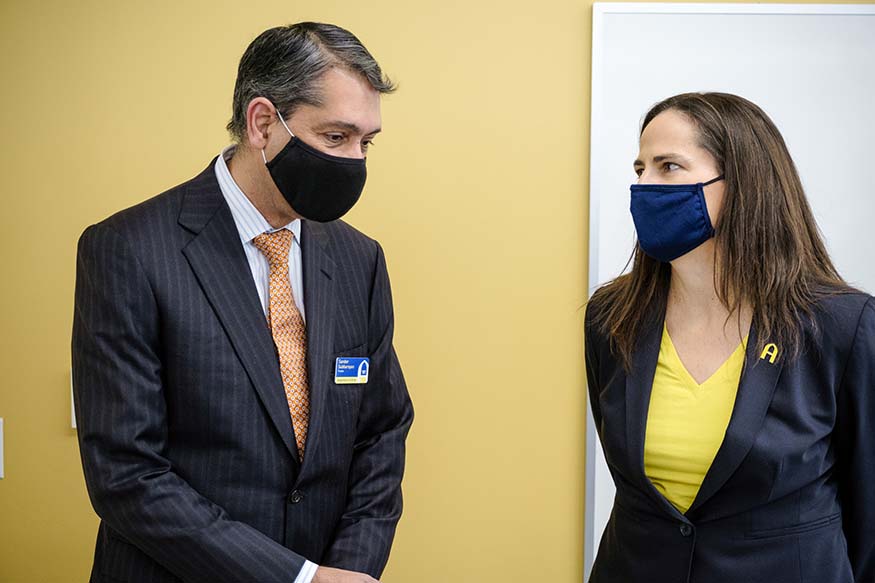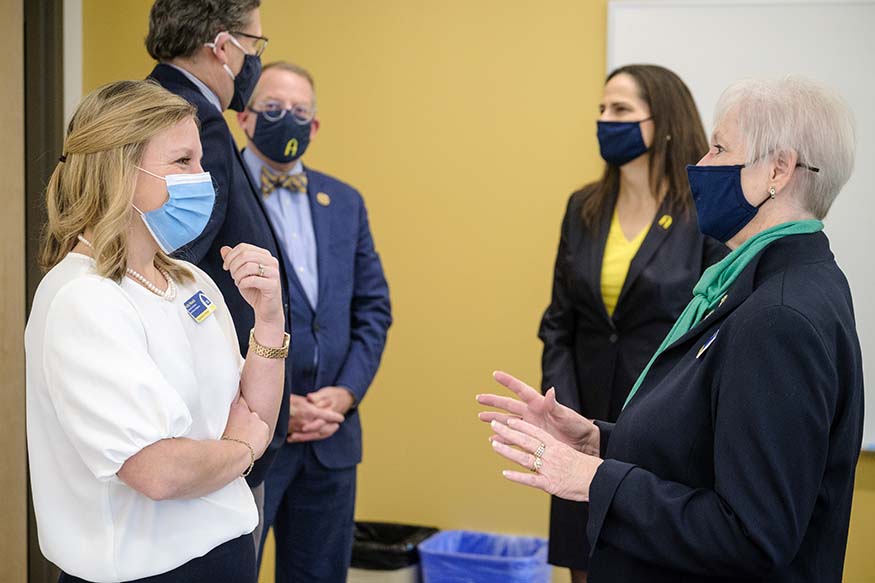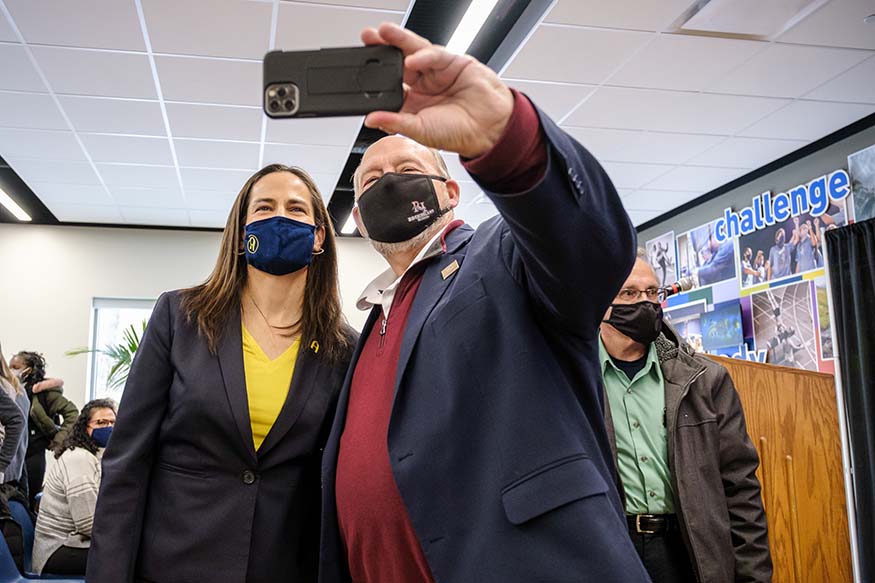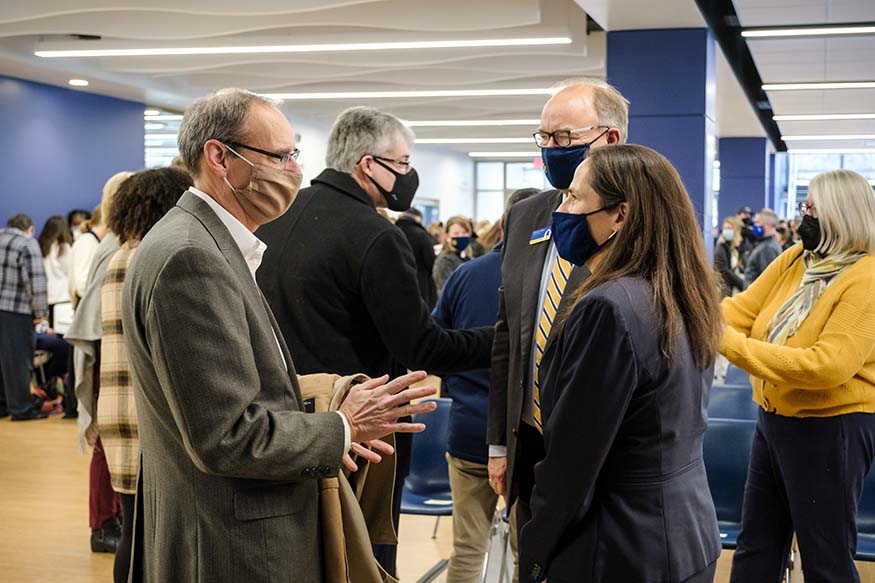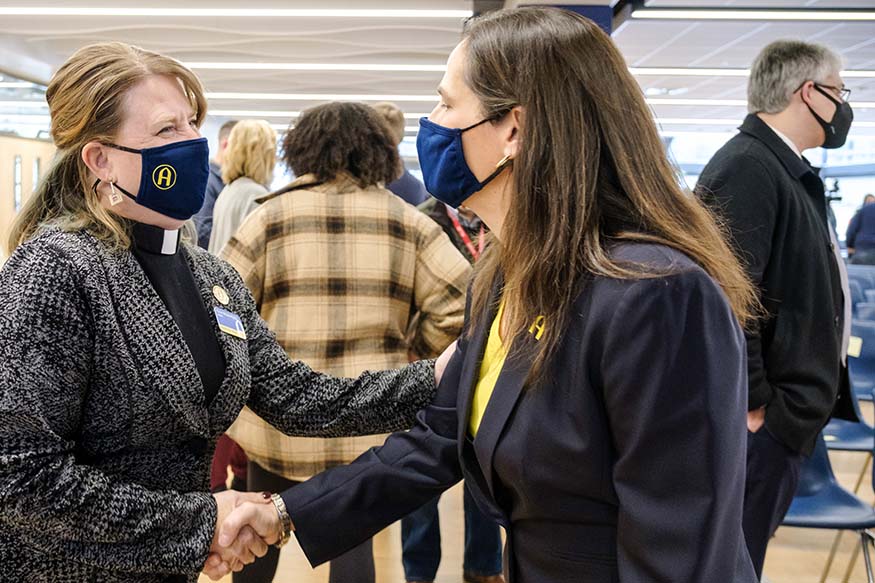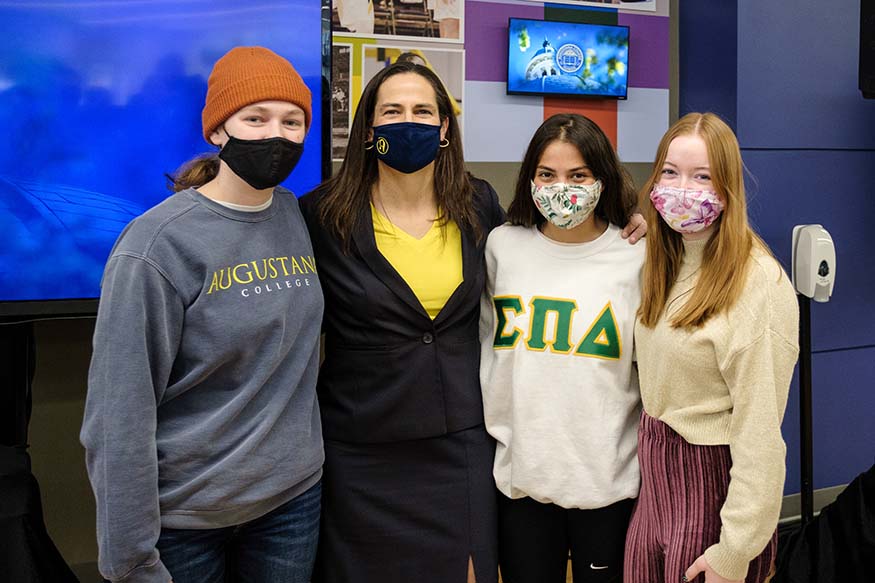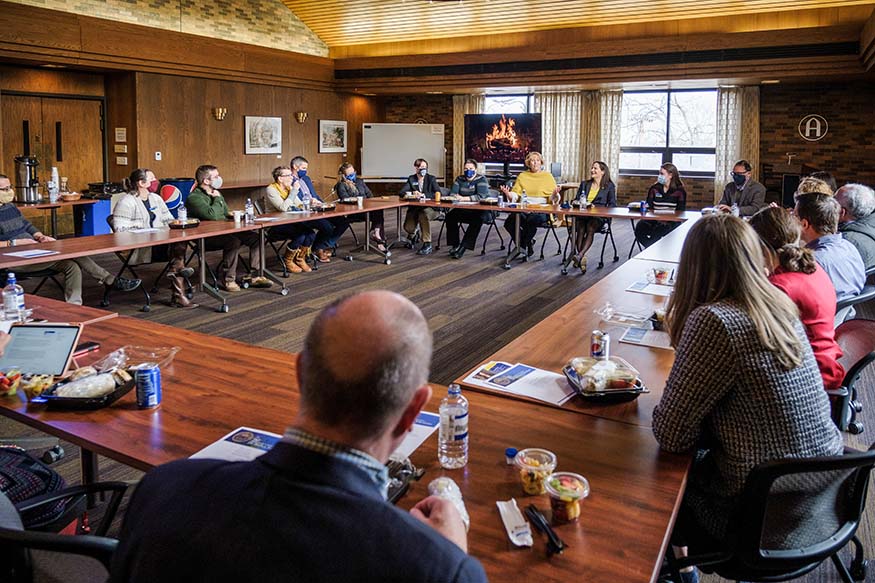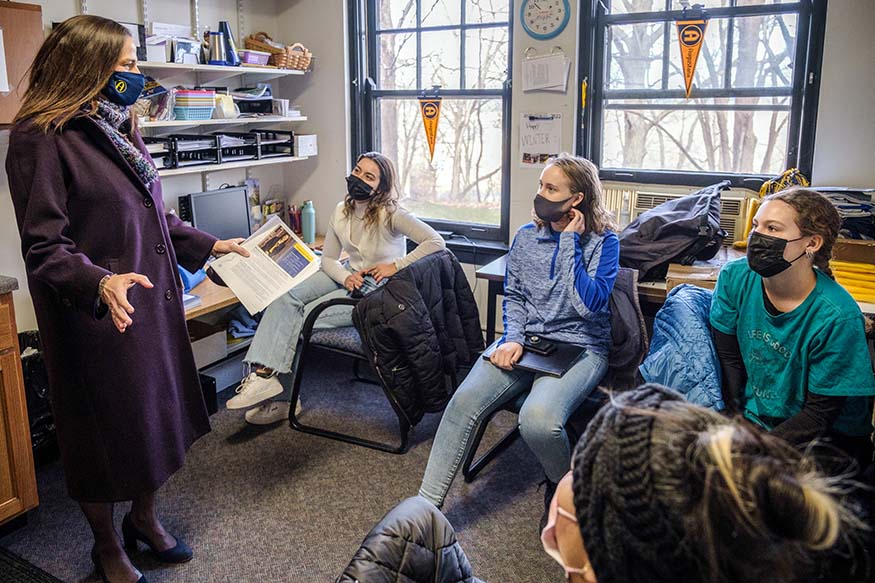 Augustana College introduced its next president, Dr. Andrea Talentino, on Tuesday before a packed room on campus as alumni around the world watched online and offered congratulations.
Dr. Talentino is the provost of Nazareth College in Rochester, N.Y., She will be the ninth president in the college's 161-year history, effective July 1, 2022, succeeding Steve Bahls, who announced his retirement earlier this year. He has served as Augustana's president since 2003.
"I know a lot of you are asking what drew me here," Dr. Talentino said. "The easiest answer is, I think, that I love the mission: 'To prepare students for lives of leadership and service in a diverse and changing world.'
"I didn't know it earlier in my career, but I really care about being in a values-driven organization. I care about being in a place that's thinking about the development of the whole individual, and conscious about its role in preparing people to make society better."
Dr. Talentino was introduced by John Murabito '80, chair of the college board of trustees, and of the presidential search committee.
"Like many of you, I know the future of colleges like Augustana depends on visionary leadership and that's why I feel especially honored to have led the effort to find our next president," he said.
"We're proud that the next president of Augustana College is a scholar, a teacher, and a mentor for students. An advocate for diversity, equity and inclusion. An innovator. An engaged citizen. A strategist," he said. "A person who can appreciate the beauty of Augustana while managing the complexities. And lastly, a person who will strive to make Augustana distinctive among private colleges in our country."
Murabito said the search committee reviewed material from more than 100 qualified applicants. He said the committee ended up "totally blown away" by the quality of the leaders the position attracted.
"And this has everything to do with Augustana College's standing as a leader among private colleges in this country and especially in the Midwest," Murabito said.
The importance of innovation
The announcement was made in the new Peter J. Lindberg, M.D., Center for Health and Human Performance,  which underscores the college's commitment to innovation and prepares graduates for careers in kinesiology and public health, among others.
"Dr. Talentino has a record for innovation, something Augustana is known for, and champions," Murabito said. "As an institution annually recognized by U.S. News and World Report, continuing to have an innovative leader is critical to our future."
Also speaking at the announcement were Dr. Wendy Hilton-Morrow, provost, and current President Bahls. 
"Being president of Augustana College is an honor beyond words, and has been my life's calling," Bahls said. "I am more convinced than ever, after meeting the next president, that the best days are yet to come."
 
Contact: