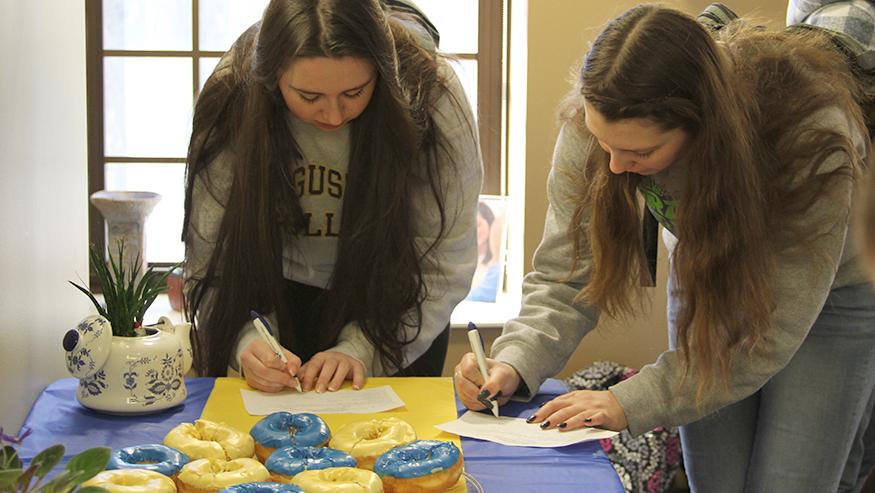 News
March is for choosing a major
In March, academic departments across campus hosted events for students declaring majors. History majors could sign their declaration with an ink quill, while education majors enjoyed blue and gold donuts. 
With each signature of student and professor, the new majors were that much closer to discovering what they will do with their education and degree, and who they will be after graduation. Students generally declare their major(s) in their sophomore year.
These photos capture some of the vibe at declaration events for education, history and languages. 
(Photos by Juliana Keaty and Marlisa Barrett/Augustana Photo Bureau)