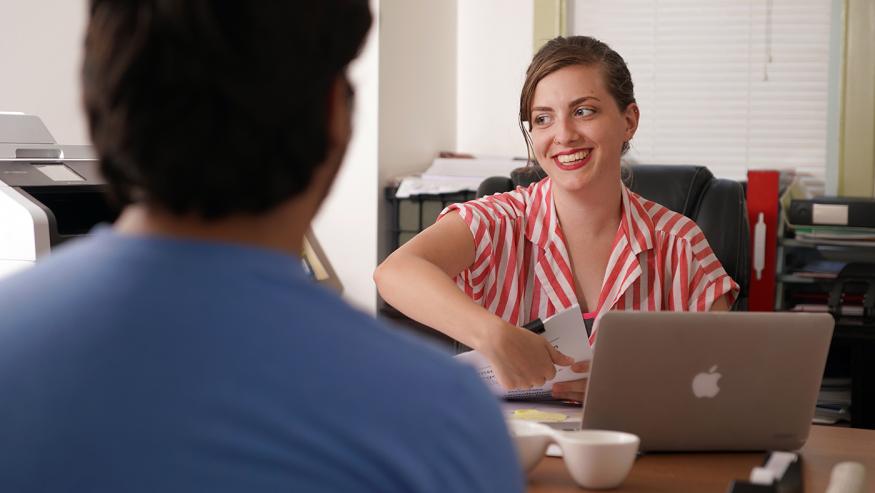 News
Her future is (Ful)bright
Sabrina Hill '18 has been awarded a Fulbright English Teaching Assistantship (ETA) for 2019. Only about 12% of applicants receive the award nationwide.
With a new bachelor's degree in English and Spanish, Hill will be headed to Argentina in 2019. There she will be placed in a university-level class to assist with teaching English, and to represent the U.S. as a Fulbright cultural ambassador.
She first considered applying for the ETA during a summer job in Augustana's Office of Communication and Marketing in 2017. While interviewing another student who'd won a Gilman Scholarship (see related story), Hill decided to explore award options for herself.
"It was inspirational to see another Augie student get national recognition, and it pushed me to see that I could do something like that, too," she said.
So she went to office of Dr. Jeff Ratliff-Crain, associate dean for curriculum and enrichment, and asked how to go about applying for the Fulbright. The process was long and layered, including essays and an oral language proficiency exam. But she had help from Dr. Ratliff-Crain and her Spanish professors Dr. Megan Havard and Dr. Araceli Masterson.
"First it goes through the school, and then the Fulbright committee, and then the country," she said. "They accept 30-40 applicants, and then the second round is down to 20. I just found out in April!"
Hill pursued a number of Augustana experiences—coursework, travel abroad, a student group and volunteering—which together put her into a favorable spot for the Fulbright.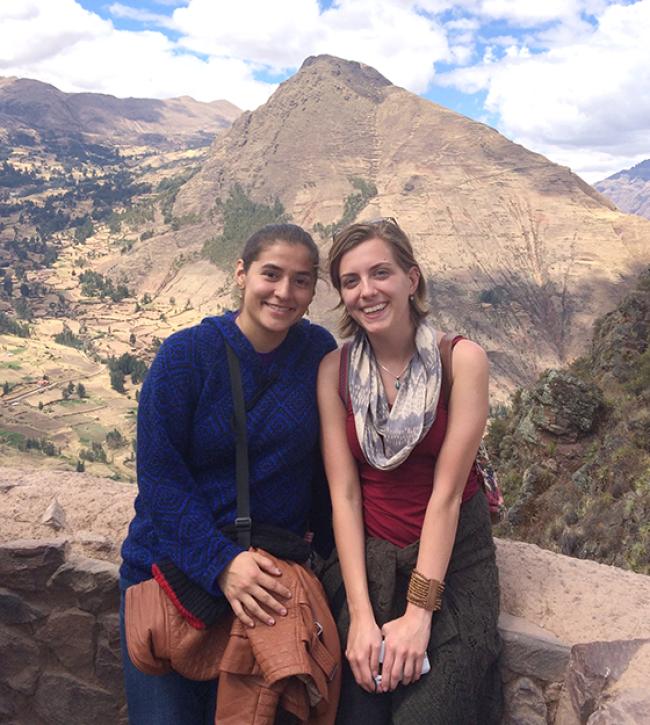 As she tells it:
I was part of the foundation of starting the English teaching club on campus, Búhos, with two other students, in my sophomore year. It was just us three at first, and it started as a volunteer project with the Palomares Social Justice Center. We taught one vocabulary class, one grammar (that was me), and one conversation…. It was really hard at first, because I didn't speak Spanish when I first started the classes.
The next year I completed another year of Spanish and also the college's 11-week Ecuador Summer Program in the Andes. For that trip, I used my Augie Choice $2,000, and got the Freistat Award and another grant through the Spanish department.
So when I came back from Ecuador, I was more advanced in my speaking abilities. I continued working with Palomares, doing some advocacy work with them, doing a few translations, helping people apply for jobs, helping people apply for green card renewals, and citizenship—including two applications for DACA.
Now that she has successfully leveraged her favorite experiences, Hill is ready for this next big one. She is excited to see Buenos Aires, where she'll have orientation for at least a week. And she's excited for maté tea.
"And I'm probably most excited to continue to speak and learn Spanish, and hopefully become completely fluent," she said, adding, "and also living on my own, because I think it's really hard to live in another country—but also really rewarding."