News
Dr. Emil Kramer receives lifetime achievement award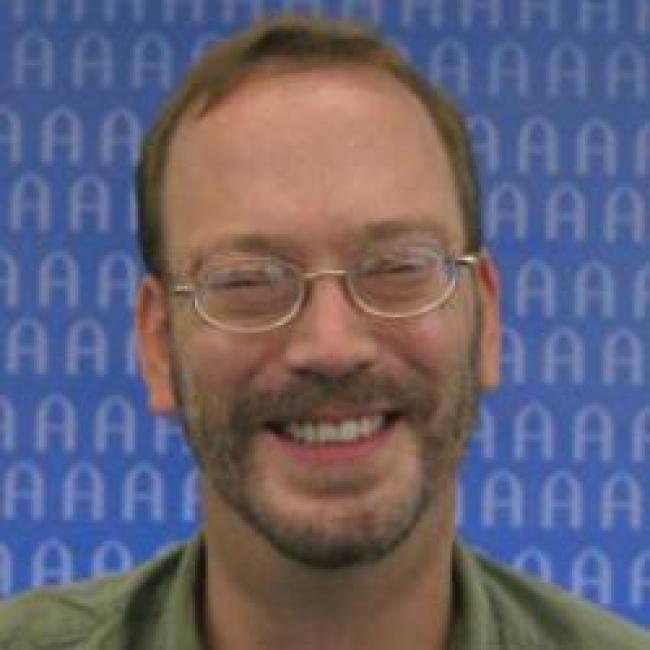 Dr. Emil Kramer has been honored with a lifetime achievement award from the Illinois Classical Conference (ICC), recognizing him for outstanding contributions to Classics in the state of Illinois.
He has been a professor of Classics, history and English at Augustana since 2002. He plans to retire at the end of the 2020-21 academic year.
Conference President Dr. Ariana Traill, associate professor of Classics at the University of Illinois, made the presentation at the group's business meeting in October.
"Emil is fiercely passionate in his love of and dedication to the field of Classics," said his colleague, Dr. Kirsten Day. "He is a devoted mentor to his students and he inspires intense devotion, respect, and affection in them as well.
"His effectiveness as a teacher is constantly demonstrated to me when students bring material he has taught them into thoughtful interplay in my own courses, invariably adding depth and nuance to the course material."
She said his imprint and influence will be felt far into the future at Augustana.
Christopher Mural, a Latin teacher at Adlai Stevenson High School and vice president of the caucus, recalled that one of his students studied Classics with Dr. Kramer at Augustana. "She found a home in the Classics department at Augustana that was both academically demanding and also engaging and enjoyable."
That student was Sarah Litwin, who majored in Classics and pre-med, and graduated in 2020. She now is a graduate student in chemistry at the University of Chicago.
Mural said Litwin's experience reflected Dr. Kramer's "ability to meld his own passions for the Classics with sincerity and kindness to create environments that reflected those qualities."
Dr. Kramer was vice president and president of ICC from 2006-2010 and the director of its executive board for many years after that. Augustana hosted the annual meeting of ICC in 2008 and 2019.