News
Dr. Dianna Shandy selected as Augustana's next provost
Dr. Dianna Shandy, professor of anthropology and former associate provost for strategic initiatives and interim inaugural dean of the faculty at Macalester College in St. Paul, Minn., has been selected as Augustana College's next provost and vice president of academic affairs following a national search.
Dr. Shandy will join Augustana, located in Rock Island, Ill., in July 2023, assuming the role currently held by Dr. Wendy Hilton-Morrow, who made the decision to return to teaching communication studies and journalism. Dr. Hilton-Morrow has served as provost since 2018, and she started teaching at Augustana in 1999.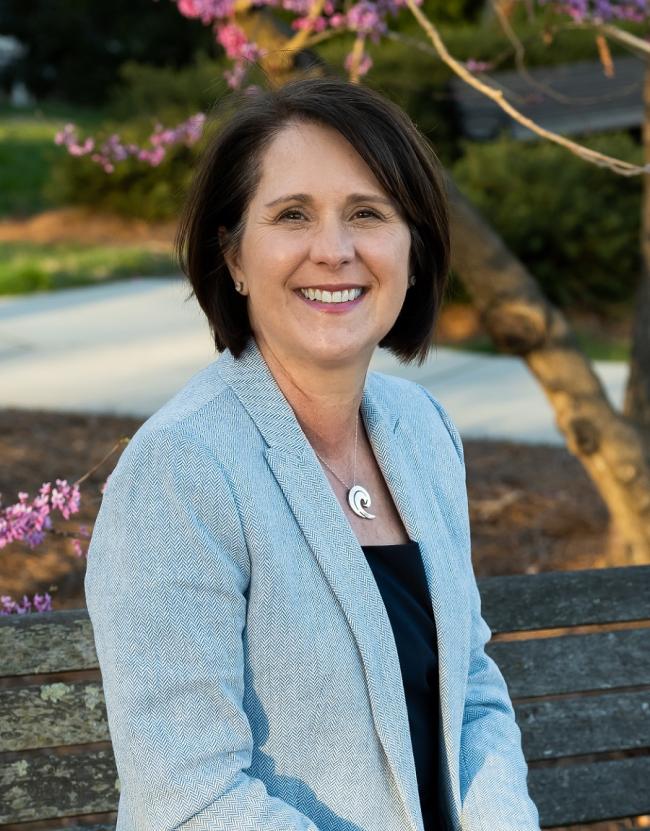 An accomplished scholar and teacher in the field of anthropology, Dr. Shandy brings to the position nearly 25 years of academic and administrative leadership. She joined the faculty at Macalester in 1999 and rose through the ranks from department chair to associate dean of the Kofi Annan Institute for Global Citizenship to associate provost for strategic initiatives. She has served as the special assistant to the president for strategic planning and as the interim inaugural dean of the faculty.
"I am truly grateful and honored to be joining the Augustana College community that so clearly centers students in all that it does," Dr. Shandy said. 
Dr. Shandy holds a doctorate and master's degree in anthropology from Columbia University, New York, where she focused on African refugee migration, and master's degrees in anthropology and education from Teachers College, Columbia University, where she focused on the post-apartheid transformation of the Namibian education system. She completed her undergraduate degree at Georgetown University, Washington, D.C., in languages, with certificates in African studies and Russian area studies.
She was named a 2019-2020 American Council on Education Fellow at Elon University, Elon, N.C., and an Executive Leadership Fellow in the Center for Integrative Leadership at the University of Minnesota, Minneapolis, Minn. Dr. Shandy has held leadership positions and helped drive key initiatives forward within the American Anthropological Association, the African Studies Association and the International Association for the Study of Forced Migration. 
Augustana President Andrea Talentino said of Dr. Shandy, "She really had all the qualities we were looking for — broad experience across a number of roles, creativity and innovation in developing new ideas and programs, exposure to different institutions, and perhaps most importantly deep empathy and commitment to serving faculty, staff and students at the highest level."
President Talentino added, "She is a leader who loves to think about new and exciting ways to serve students. At the same time she has a strong grounding in what it means to be a faculty member and cares deeply about collaborating with others."
Dr. Shandy believes in the transformative power of education and the unparalleled value of a residential liberal arts and sciences education to change lives in profound ways.
"Throughout my career as a scholar-teacher-mentor and as a leader, I have prioritized developing innovative programs and courses of study and creating the conditions in which students, staff and faculty can thrive," said Dr. Shandy. "I look forward to joining forces with the Augie community to work together to chart a path into the future."
Dr. Shandy and her husband, Dr. David Power, the director of Family Medicine and Community Health Medical Student Education at the University of Minnesota, have two children: a daughter, Rhetta, who is a senior at Colorado College, and a son, Oran, who is graduating from high school. Adding to the family roster, Dr. Shandy notes they have two cats.