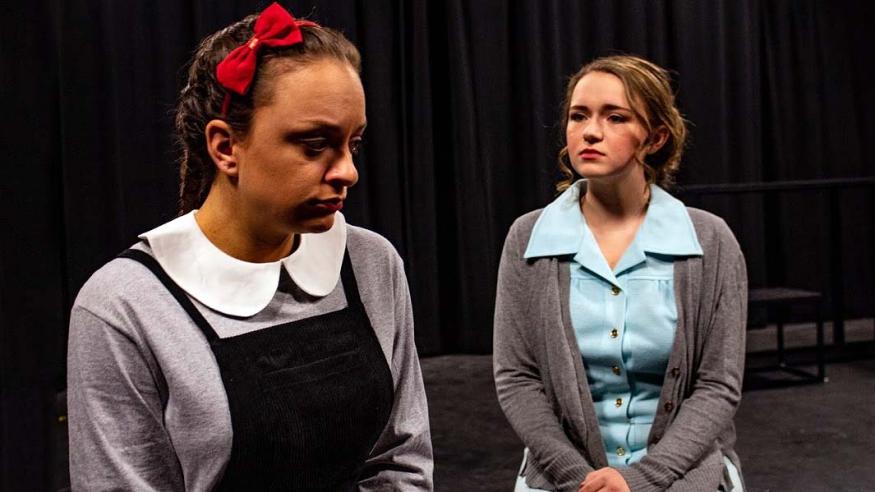 News
Augustana to present 'The Children's Hour'
Augustana will present "The Children's Hour,"  a 1934 play by Lillian Hellman set in an girls' boarding school run by two women. Performances will be Dec. 6-9.
An angry student runs away from the school and to avoid being sent back she tells her grandmother that the two headmistresses are having a lesbian affair. The play is based on a true incident that took place in 1810 at a school in Edinburgh, Scotland.
Providing context to the artistic direction of the production, student director and current junior double majoring in Theatre and Women and Gender Studies, Shyan DeVoss, says,
"Together, the creative team, cast and I will present a call to action to our audiences," said student director Shyan DeVoss. "What can you do to make the world a better place so stories like this do not end in tragedy so often?
"While the play was written in 1934, we have an opportunity to examine the work in a new light given where we are in 2018. We have the ability to explore overlooked aspects of the play that even the playwright may not have anticipated."
The production features an ensemble of Augustana students and is headed entirely by a production staff comprised of students, including Devoss, a junior double majoring in theatre and women's and gender studies.
Others are Sam Flipp, stage manager; Kasia Olechno, assistant stage manager; Cheyenne Powell, dramaturg; Sam Ramont and Emily Keiner, sound design; Rami Halabi, costumes coordinator; and Becca McNamar and Haley Dulabaum, props.  Dr. Jennifer Popple, assistant professor of theatre, serves as faculty advisor.
Performances will be at 7:30 p.m. December 6, 7 and 8, and at 1:30 p.m. Dec. 9 in the Brunner Theatre Center's Heidi Honkamp Myhre Black Box Theatre.
Tickets are $10, or $7 for senior citizens and Augustana faculty/staff, $5 for students and children, and free for Augustana students with ID. Tickets can be purchased through the Augustana Ticket Office at 309-794-7306 or online.