Event
Quad Cities Archives Crawl 2018
What hidden treasures exist at the libraries, archives, and museums of the Quad Cities? Join cultural and historical organizations on Saturday, October 6 to learn more about their collections and services.
Visit three host sites across the Quad Cities to learn about over 15 organizations. Take behind-the-scenes tours, listen to talks on historical events, peoples, and places, and learn about the area's trove of historical gems.
Schedule of talks now available here!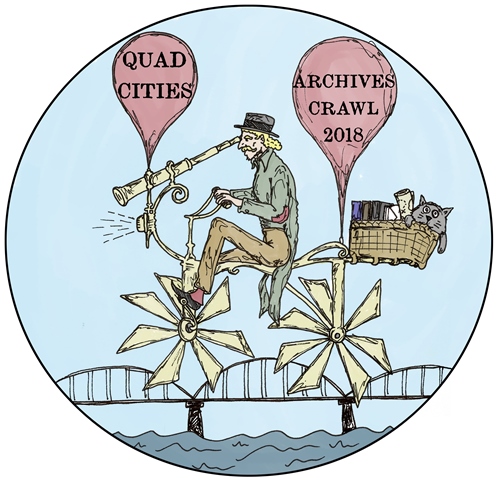 Start your crawl at any of these locations:
Swenson Swedish Immigration Research Center, Denkmann Building, Augustana College, 3520 7th Ave, Rock Island, IL 61201

Richardson-Sloane Special Collections Center, Davenport Public Library, Main Branch, 321 N Main Street, Davenport, IA 52801

St. Ambrose University, Library, 518 W. Locust St, Davenport, IA 52803
Free and open to the public.
Take a free shuttle bus between locations!
The libraries, archives, and museums of the Quad Cities celebrate the history and the materials created by those who first settled this part of the Upper Mississippi Valley as well as its present-day citizens. Enjoy the opportunity to take part in this mini-exploration of the Quad Cities region through the unique collections and materials found here.
Location
Swenson Center, first floor
Denkmann Memorial Building
3520 7th Avenue
Rock Island, IL 61201
United States
Google Maps
Tickets