Tribe of Vikings newsletter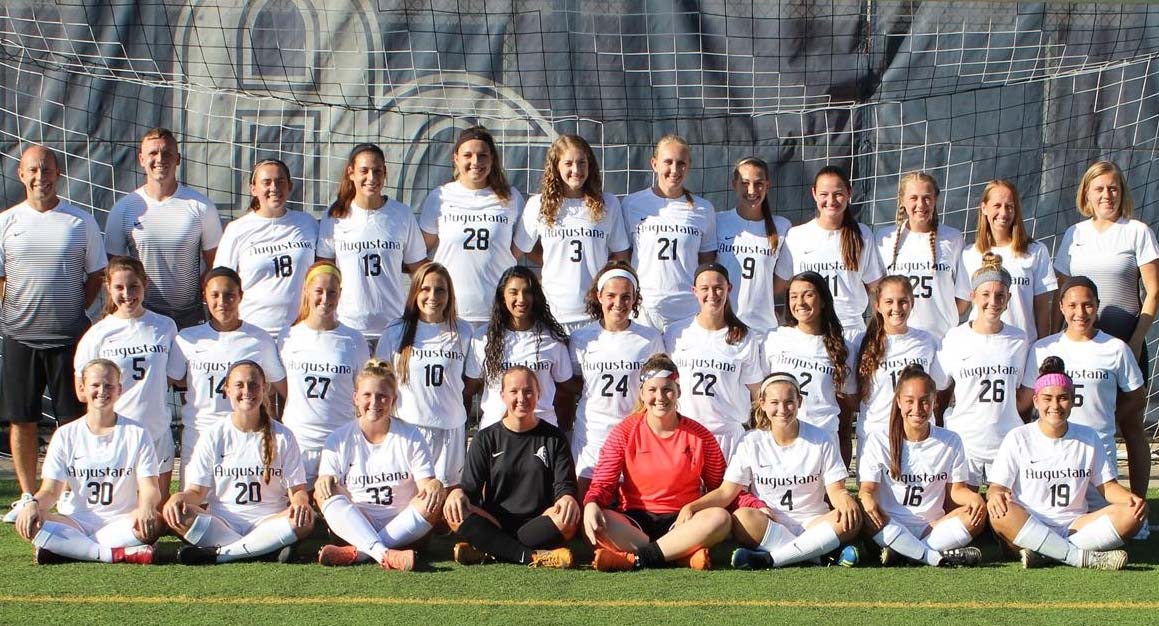 In a couple of weeks, nearly 300 student-athletes will arrive on campus to prepare for competition this fall. Soccer teams have the first home openers Aug. 30.
Prestigious national awards have been given to two of our most accomplished 2019 student-athletes:
• Brandon Wilkerson '19 (cross country/track & field) is our 176th Academic All-American! Augustana is 10th nationally for its number of Academic All-Americans. In men's track and field, we are No. 1 in the nation. 
• Wilkerson and Mike Powers '19 (baseball) both earned an NCAA Postgraduate Scholarship for their athletic and academic success.
Two new coaches will be joining us:
• Mike Ducey, well known on the Quad-Cities volleyball scene, is the men's volleyball coach as the program moves into its third year. 
• Owner of eight perfect games, Seth Tegtmeier will lead the women's bowling team as it begins its third year of competition.
Go Vikings!
Mike Zapolski, Director of Athletics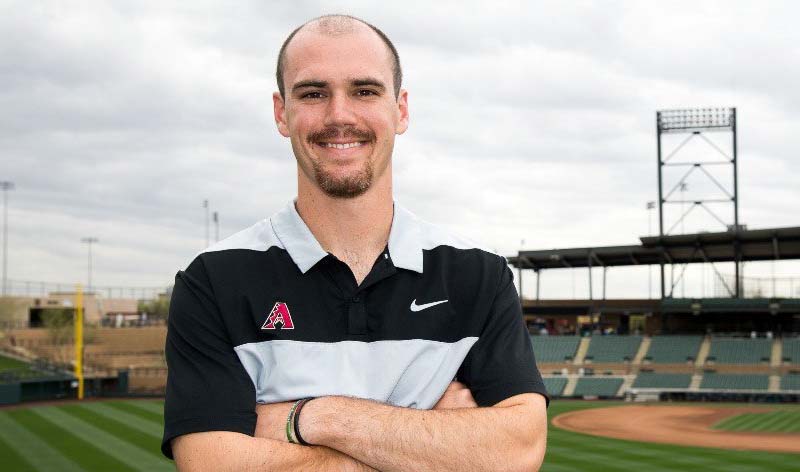 Daniel Fifer '15, Augustana's record-holder for batting average (.414), is still in the game as the athletic trainer for the Missoula Osprey. (more)
Men's and women's swimming and diving teams received Scholar All-America Team recognition from the College Swimming Coaches Association of America for spring term of the 2018-19 year.
Seniors Haley Ruch (softball) and Jack Morkin (tennis) scored the Jack Swartz Award in the CCIW for their academic and athletic success.
Honored for their leadership and enthusiasm to strengthen the student-athlete experience at Augustana, Miranda Sharp '21 (golf) and Daniel Artman '20 (soccer) received the Merle Chapman Leadership Award in the CCIW.
Congrats also go to seniors Carol Garcia (cross country/track & field) and Mike Powers (baseball) — winners of the Knut Erickson Award for athletic and academic excellence.
Mackenzie Butcher '19 and Madi Glatz '20 were named to the All-Academic team by the U.S. Track & Field and Cross Country Coaches Association. They were two of 631 women across NCAA Division III to be so honored.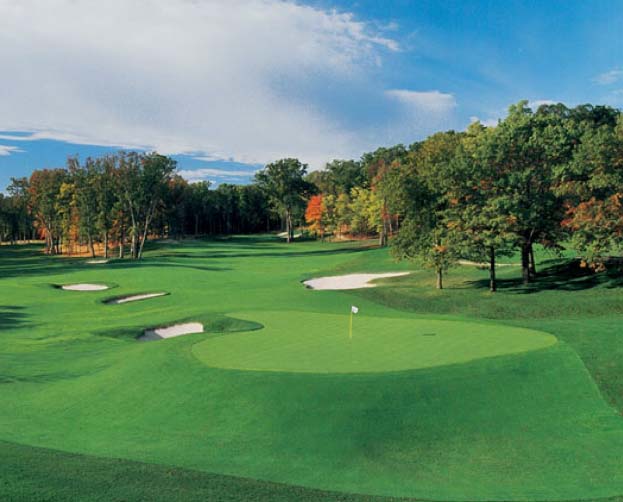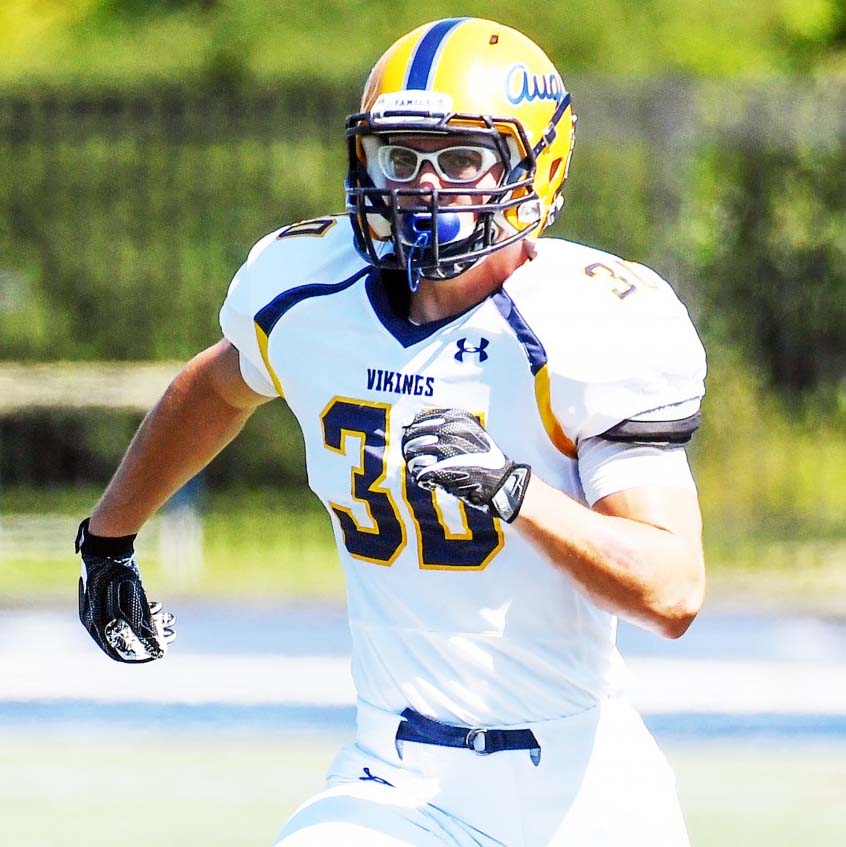 Back from a trip to Ireland with his teammates, Matt Albers '21 is preparing for a breakout season on special teams. (more)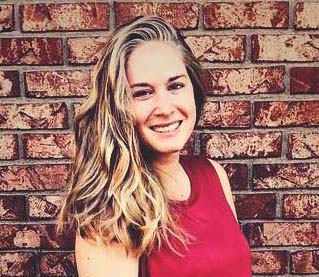 Haley Fox '15 is the new assistant sports information director at St. Ambrose University in Davenport. 
Home openers and more
Aug. 30 Women's soccer vs. Lawrence 
Aug. 30 Men's soccer vs. Simpson

Aug. 31 Women's golf, Highland Classic
Sept. 7 Football vs. Coe
Sept. 14 Women's tennis vs. Illinois Wesleyan
Sept. 21 Tribe of Vikings Golf Outing 

Sept. 25 Women's volleyball vs. Coe

Oct. 4 Brissman Lundeen Cross Country Invitational
Oct. 5 Men's basketball alumni game/family picnic
Oct. 5 Tribe of Vikings Hall of Fame Induction Ceremony
This year will be the 45th annual Bix 7 road race through the streets of Davenport. We'll have a pop-up post-race party starting at 9:30 a.m. July 27 at Armored Gardens, 315 Pershing Ave., Davenport.
Whether you're running, walking or just watching, join us for refreshments and Augie swag!