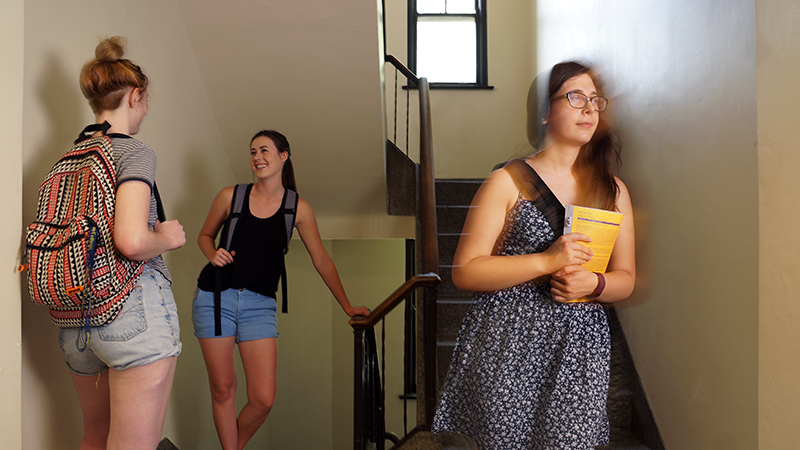 Blog
A guide to scholarships for college-bound students
College can be expensive. VERY expensive. We all wish we could be rolling around in cash  without worrying about the fear of crippling student debt one day.
Since we all don't have the luxury of having money pour down from our shower heads, I'd like to offer to you my guide to help you find scholarships.
 
Consider your background and interests. 
You have to tailor your scholarship search to your interests and goals. Think about certain qualifications and qualities you have that might make you eligible for a scholarship.
You can ask yourself questions like: What's your ethnic background? What activities are you involved in at school? Are you involved in music? Sports? The arts? Do you actively participate in community service? Are you a transfer student? Have you won any particular awards when it comes to your academics or interests? What are you interested in studying or pursuing?
All of these factors can help you find scholarships that you qualify for, and it's also nice to do some reflecting on your recent achievements, involvements, and successes.
 
Check your school's resources.
Going to your school's guidance counselor can be a big blessing when it comes to finding scholarships. My high school was able to give me a list of local scholarships and their descriptions.
Your list could include groups like your local Rotary or Lions Club, which are two service organizations that often give out scholarships to help students in their area. You can even explore the different scholarship opportunities that different colleges offer, if you have narrowed down which college(s) really draw your attention.
I assure you, help is there if you ask for it, and your high school or community college that you attend should want to help you succeed.

Check out national scholarship databases.
There are a million of them. Some are more frequently updated than others, but I'd say some good ones I like using and looking at are Cappex and Niche. They're pretty user friendly and the one critique I have is that it sometimes feels like I'm looking at TOO MANY scholarships, which isn't the worst problem you can have.
What's nice about these two databases is that they also have functions that help you explore schools, look at student ratings, and take some personality tests to help you figure out potential majors (or you can be like me and just take them for fun, too).
Some of these scholarship databases put out a no-essay scholarship on their website every month that you can enter with just a click. Sure, your chances of winning this lottery might be slim, but it doesn't take much effort to click a button to sign up and try for it.
There are other similar low-effort scholarships you can try for as well, like the one I just entered in which I reviewed my high school for Niche. Plus, going to the website to enter a lottery every month can help encourage you to frequently check the scholarship website to see if there's any new opportunities. Websites like these often have filters to help you punch in your demographics and intended major to try to help you find a match.
You found some scholarships. Now what?
After taking all the steps listed above, you may now have a bunch of different scholarships you can apply for, but at one cost: ESSAYS.
There are so many different essays and other requirements requested by the scholarships. Completing all of these applications may be a very daunting task, but you just have to stay organized and determined, and you can complete them all.
You may need to use a planner, chart, or spreadsheet to keep track of the different deadlines and your progress on each of your scholarships. Do whatever you need to do to get these things done, and make sure you don't do everything last minute, it'll help you in the long run! 
The scholarship can be a little messy, and maybe even confusing sometimes. But, remember not to be afraid to ask for help and to do a little digging and research.
When it comes to paying for college, you can find a bunch of different opportunities that will help you! I wish you all the best of luck, and just remember that you are capable of achieving what you put your mind to with discipline and diligence. In the words of Donny Osmond on the classic Mulan soundtrack: